EXCLUSIVE
Ready To Spill? Angelina Jolie 'Plans' On Detailing 'Roller-Coaster Romance' With Ex Brad Pitt, Says Insider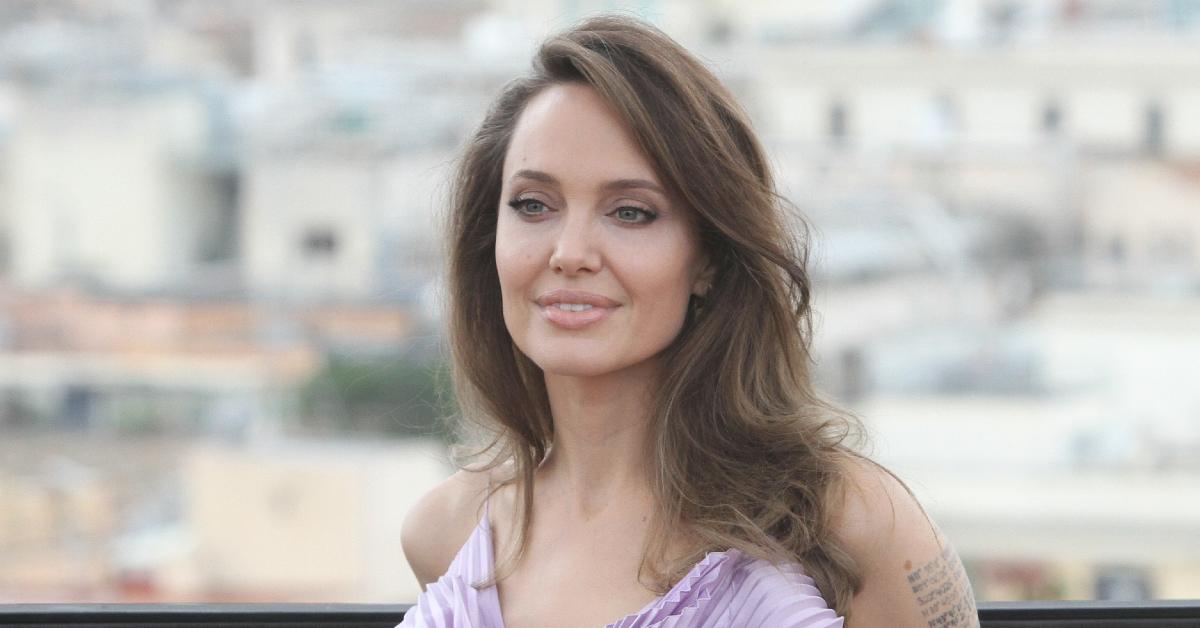 Article continues below advertisement
According to an OK! source, the Maleficent star, 45, is mulling a similar-style rant against ex Brad Pitt, 57, who's still fighting her tooth and nail over custody terms involving five of their six kids.
"Angie applauds people who stand up for themselves, and she thought it was so brave of Meghan to go on air instead of suffering in silence," says the source. "She feels like she's been holding her tongue for years since her legal case is still looming. But it doesn't make her any less determined to have her say at the right time."
Article continues below advertisement
When she does, Pitt better buckle up. "Angie plans on going into detail about their roller-coaster romance and the hell Brad's snooty Hollywood friends put her through," spills the source, adding that the actress is tired of all the public hate thrown her way. "Angie feels emboldened and wants fans to hear her side of the story."
Article continues below advertisement
And maybe by spilling the beans she can move on from Pitt once and for all. After being declared legally single almost two years ago, the actress seems finally ready (and very eager!) to find a new partner.
Article continues below advertisement
According to the source, the mom-of-six is open to having Hollywood pals such as Ellen Pompeo, with whom she was seen dining in early March, hook her up with an eligible bachelor.
Article continues below advertisement
"Angie likes the idea of dating a fellow A-lister who can relate to her about living in the spotlight, and Ellen's been helping out with suggestions," the source said of the actress, noting that Jolie is even ready to make a profile on a celebrity dating service.
"She wants fun and adventure again," the insider added, "and is ready to really go for it."