EXCLUSIVE
'Shut It The F**k Off': Axl Rose Has A Meltdown At Guns N' Roses Mega-Stadium Gig Over 'Spotlight,' Shuts Down Concert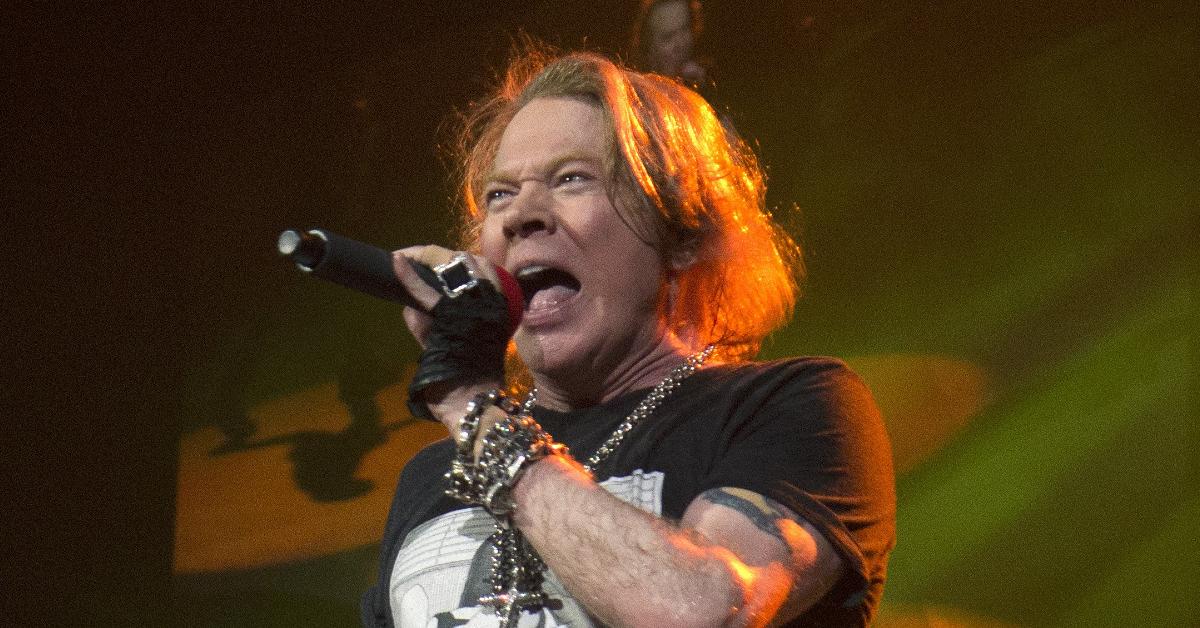 Guns N' Roses frontman Axl Rose shut a mega stadium gig down mid-show in Melbourne, Australia — fuming that someone was shining a spotlight into his eyes.
"Shut it the f**ck off," the 60-year-old rocker demanded as he halted singing the band's mega hit "You Could Be Mine."
"I don't want to be blind. I don't know what is wrong with the light. Sorry, people. We're going to start over now. You can use that one, it's great," the source exclusively tells OK! of what the musician said on stage.
Article continues below advertisement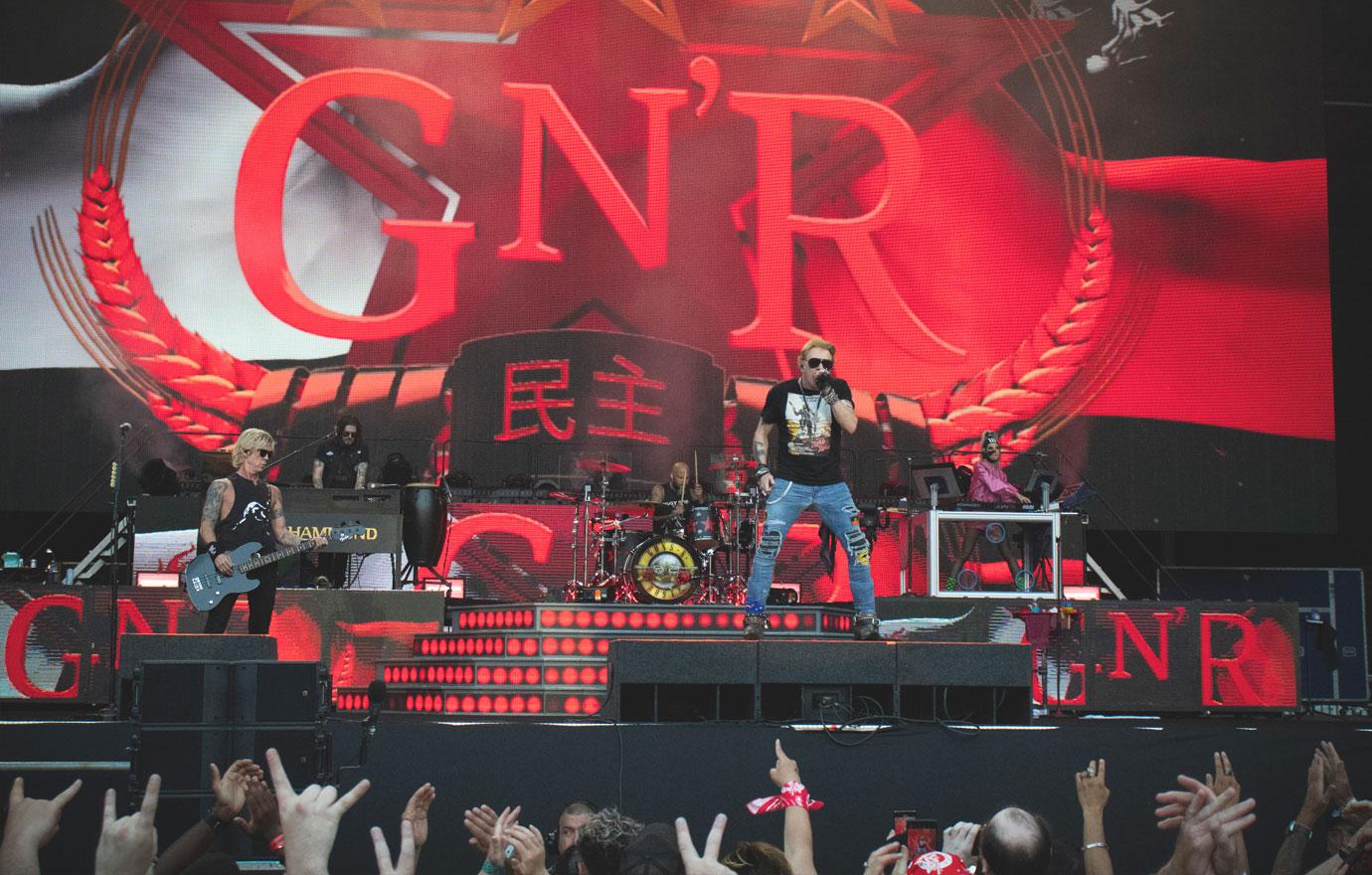 It's not known if the notoriously temperamental Rose was communicating to a member of the band's lighting team or a member of the jam-packed audience who'd backed the stadium
The band was thirteen songs into their gig at the Melbourne Cricket Ground when Rose suddenly screamed into the microphone: "Stop!"
The band replayed the song at Rose's demand. However, the notoriously feisty Rose didn't acknowledge his unexpected rant beyond throwing to band mate Duff McKagan for a cover of The Stooges "I Wanna Be Your Dog."
Article continues below advertisement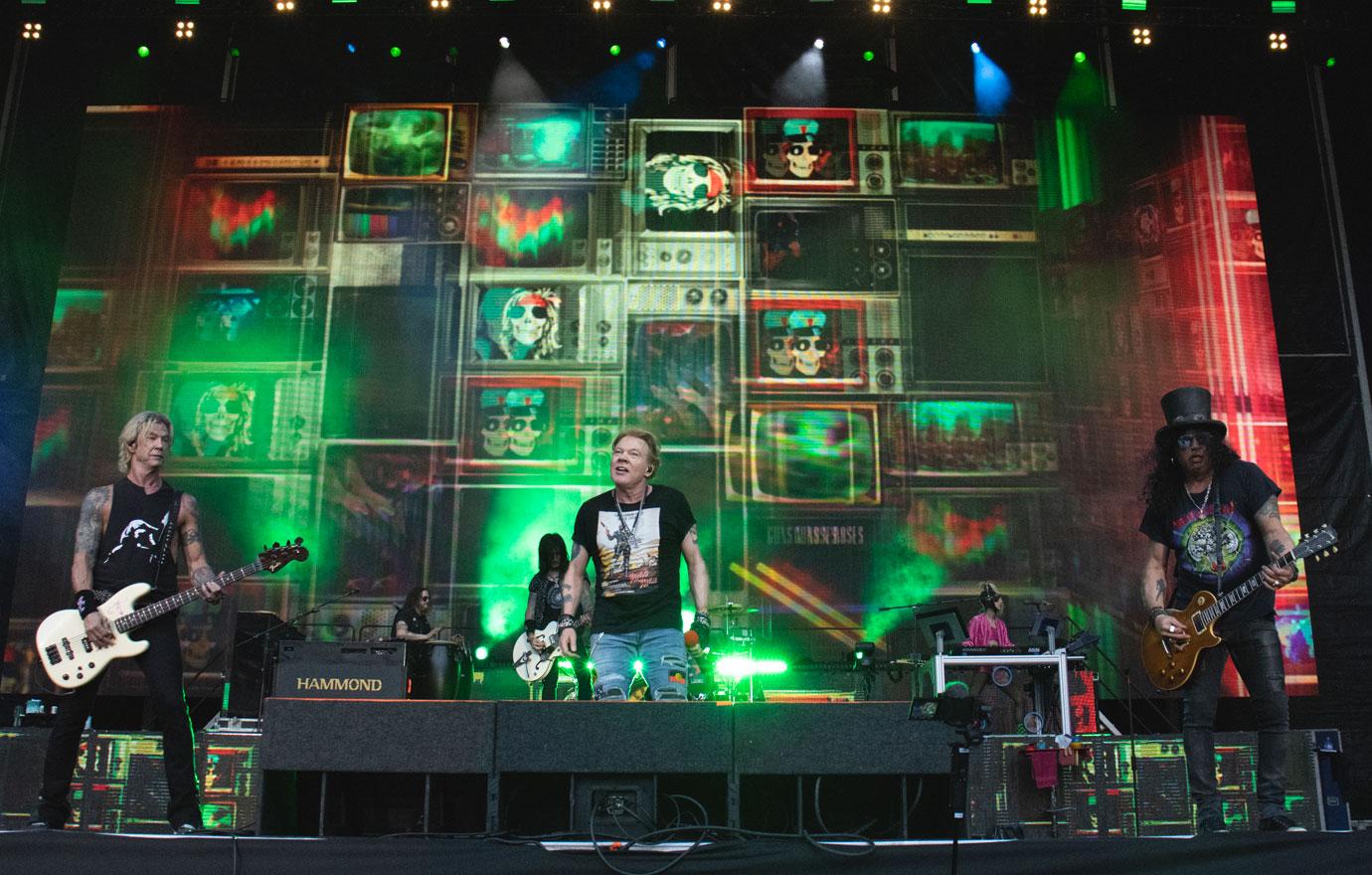 Guns N' Roses international tour of Australia and New Zealand has been marred by scandal after an Adelaide concertgoer was left bruised and bloodied after lead vocalist Rose hurled his microphone into the crowd.
Rebecca Howe was enjoying the final song of the rockers' set when Rose threw his mic into the jam-packed sea of fans — a move not uncommon during concerts — which hit her in the face.
Rose announced he'd stop the 30-year tradition in the wake of the woman's serious injuries and corresponding video which emerged later on.
Rose addressed the situation on Saturday, December 3, saying he will no longer throw the mic "in the interest of public safety."
Article continues below advertisement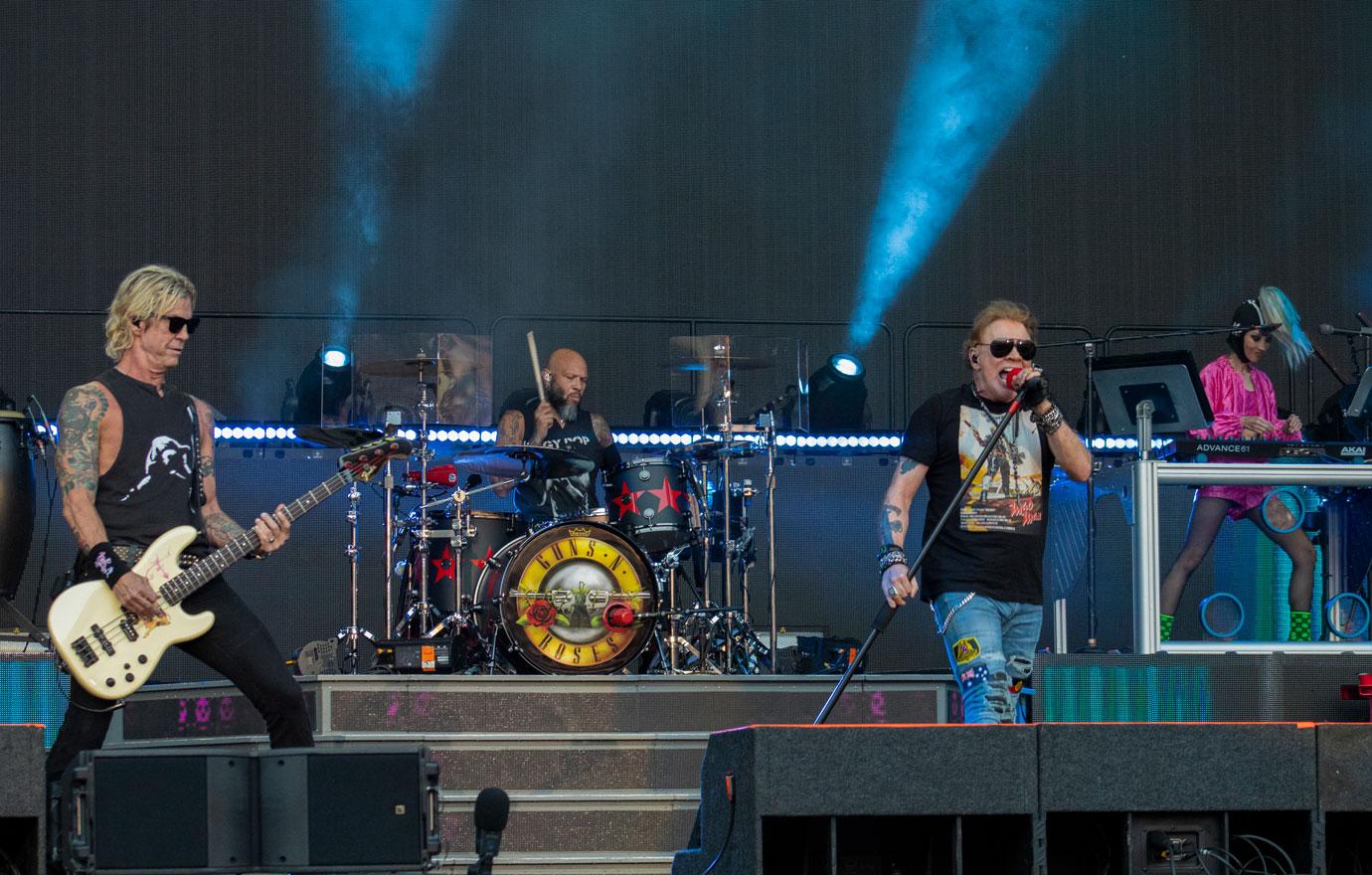 "It's come to my attention that a fan may have been hurt at our show in Adelaide, Australia, possibly being hit by the microphone at the end of the show when I traditionally toss the mic to the fans," he wrote. "If true, obviously we don't want anyone getting hurt or to somehow in anyway hurt anyone at any of our show anywhere. Having tossed the mic at the end of our show for over 30 years we always felt it was a known part of the very end of our performance that fans wanted and were aware of to have an opportunity to catch the mic."
Article continues below advertisement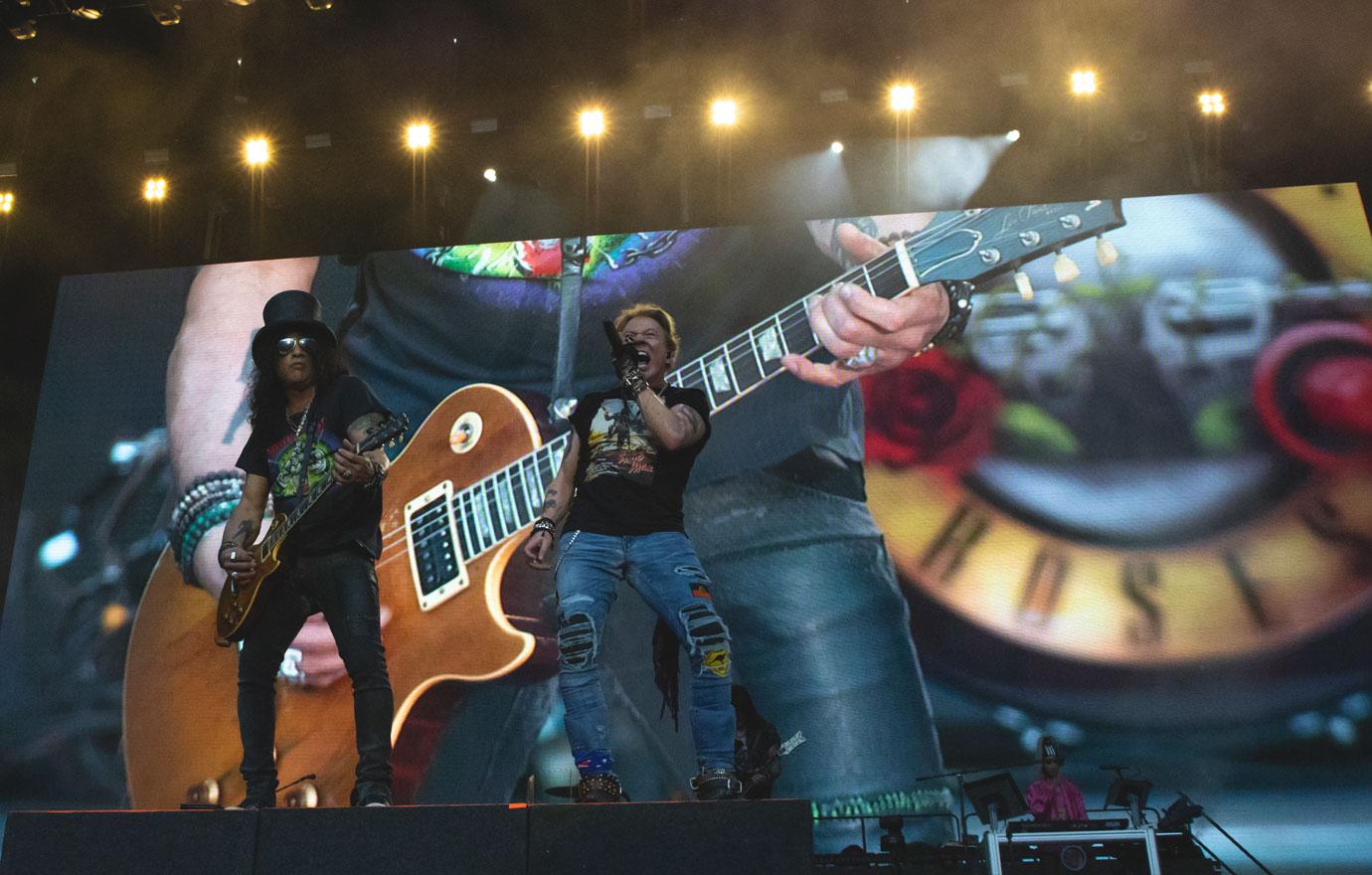 Article continues below advertisement
"Regardless in the interest of public safety from now on we'll refrain from tossing the mic or anything to fans during or at our performances," he continued. "Unfortunately there are those that for their own reasons chose to frame their reporting regarding this subject in a more negative n' irresponsible out of nowhere light which couldn't be farther from reality. We hope the public, and of course, fans get that sometimes happens. A BIG THANKS to everyone for understanding.'"