Barbara Corcoran Issues Apology To 'Old Friend' Whoopi Goldberg After Live On-Air Body Shaming Comment While Appearing On 'The View'
Article continues below advertisement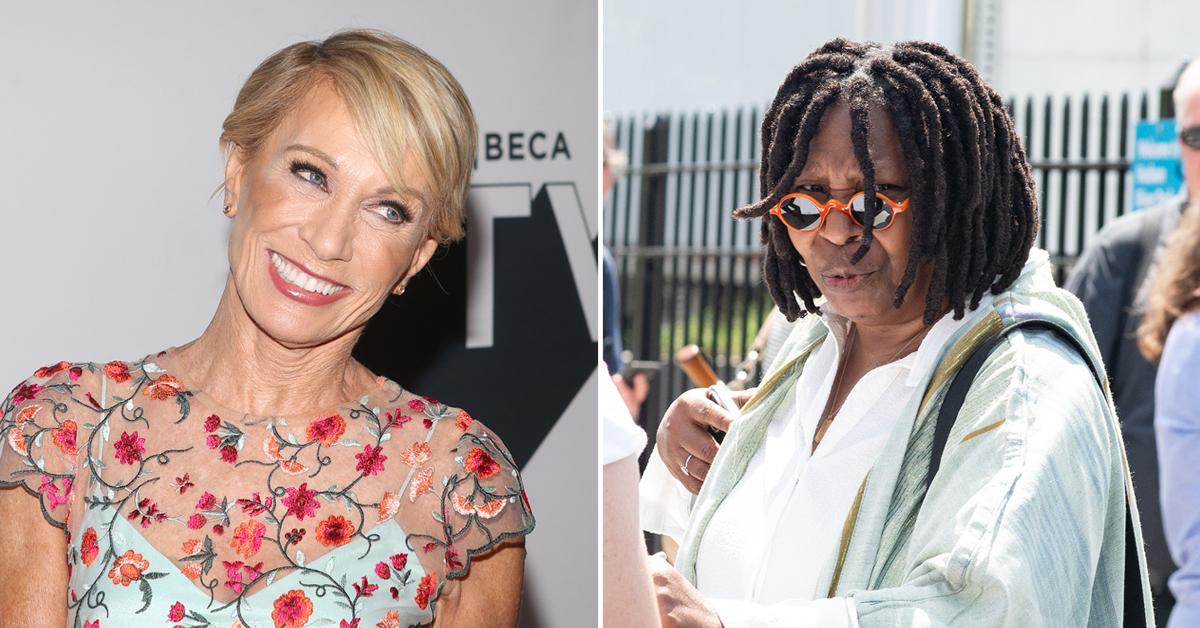 In a video posted to the Shark Tank star's Twitter account she said, "I just came back from The View and saw my old friend Whoopi.She has a phenomenal sense of humor, and I've known Whoopi for years."
Article continues below advertisement
"I made a joke at Whoopi's expense, which I now realize wasn't funny. For anyone who I may have offended unintentionally, I just wanted to say I really am very sorry," Corcoran regretfully said in the clip that was captioned, "Love ya Whoopi #TheView."
Article continues below advertisement
As OK! previously reported, during the Thursday, October 7, episode of the talk show, the businesswoman really stepped in it while talking about the newest guest shark on her hit ABC competition show, Founder & CEO of Good American Jeans Emma Grede.
While talking about how inclusive Grede's company was with different body types and how the brand represents a healthy body image, when Goldberg asked jokingly, "Will they fit this COVID [butt]?"
Article continues below advertisement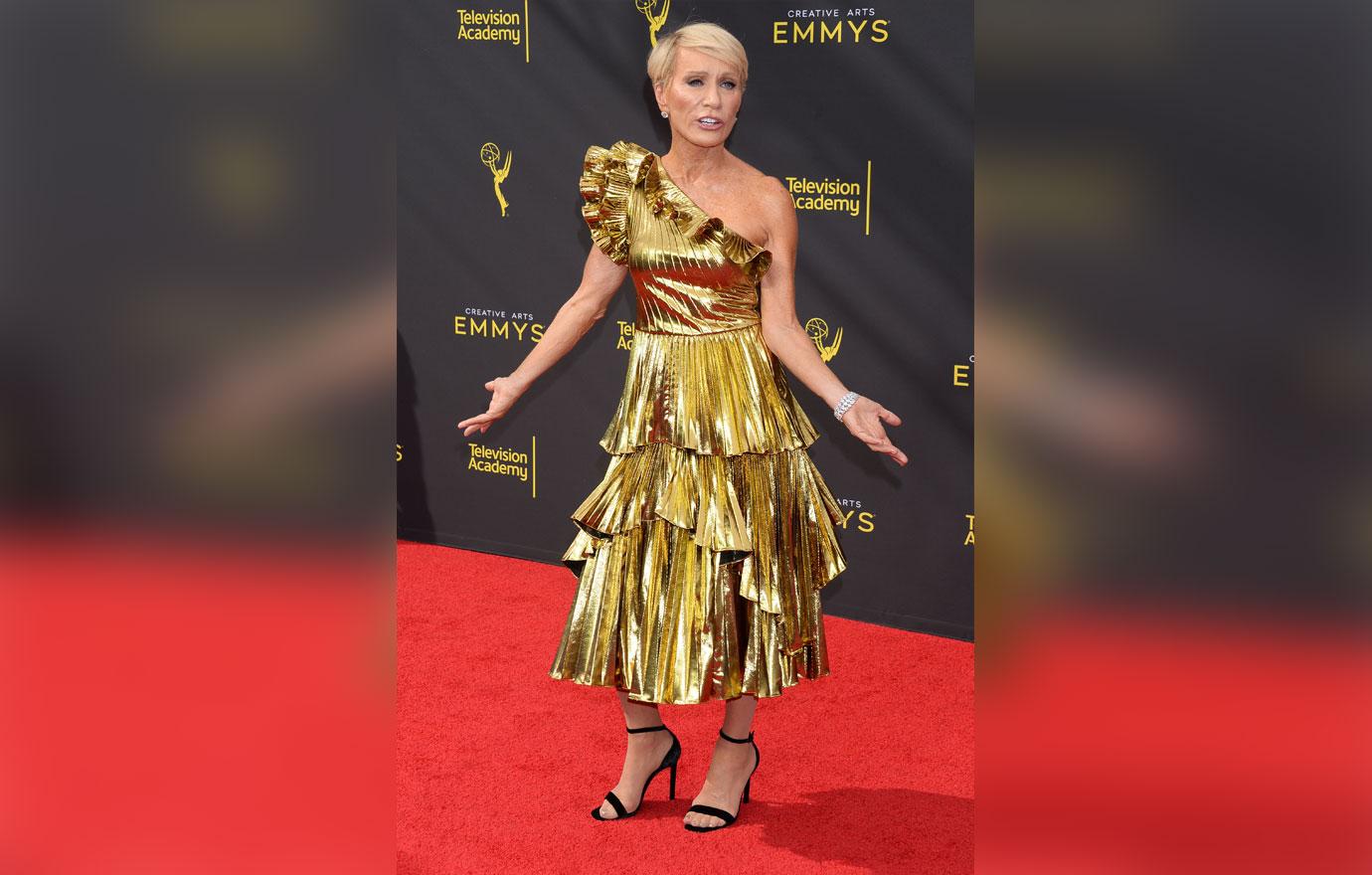 Both her fellow co-hots Sunny Hostin and Ana Navarro soothed her worries by telling her that of course the jeans would fit her.
Article continues below advertisement
Things took a turn when Corcoran responded, as she said distastefully, "And when you get finished with those jeans, and decide you don't like them, give them to me. I'm gonna make two pairs!"
Article continues below advertisement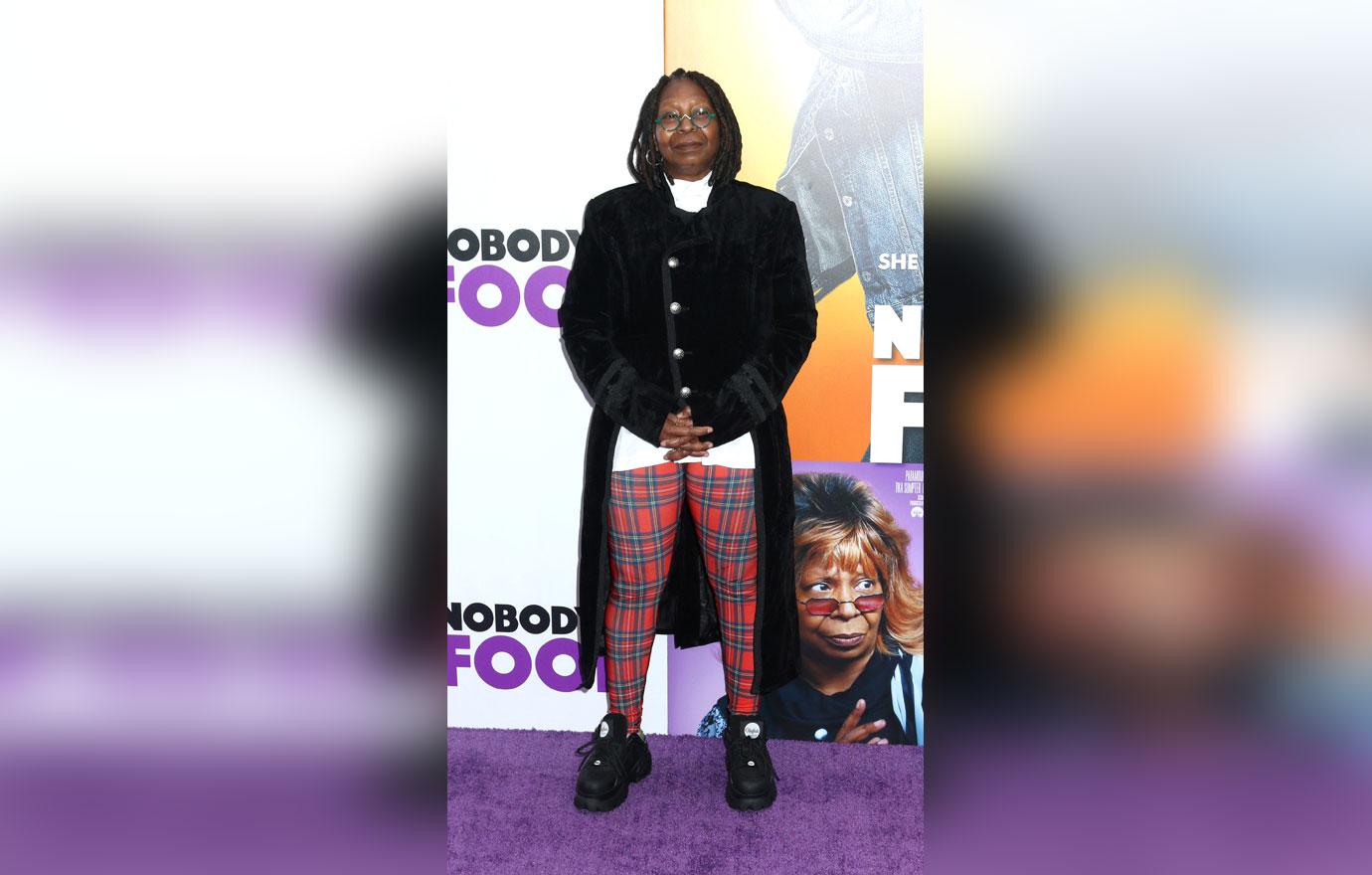 While the Sister Act star appeared to be too stunned by the comment to say anything, co-panelist Navarro jumped directly to Goldberg's defense as she stated, "Whoopi, let me just tell you something, both Sara Haines and Jill Biden wore that dress already, on TV," she said making a point while simultaneously trying to lighten the mood.
The whole table then laughed but the CNN political pundit continued, "Donald Trump Jr. tried that on me. It didn't work!"