PHOTOS
Cool For The Summer! Bella Thorne Gets Wet And Wild With Scantily-Clad Model For Miami Shoot — Photos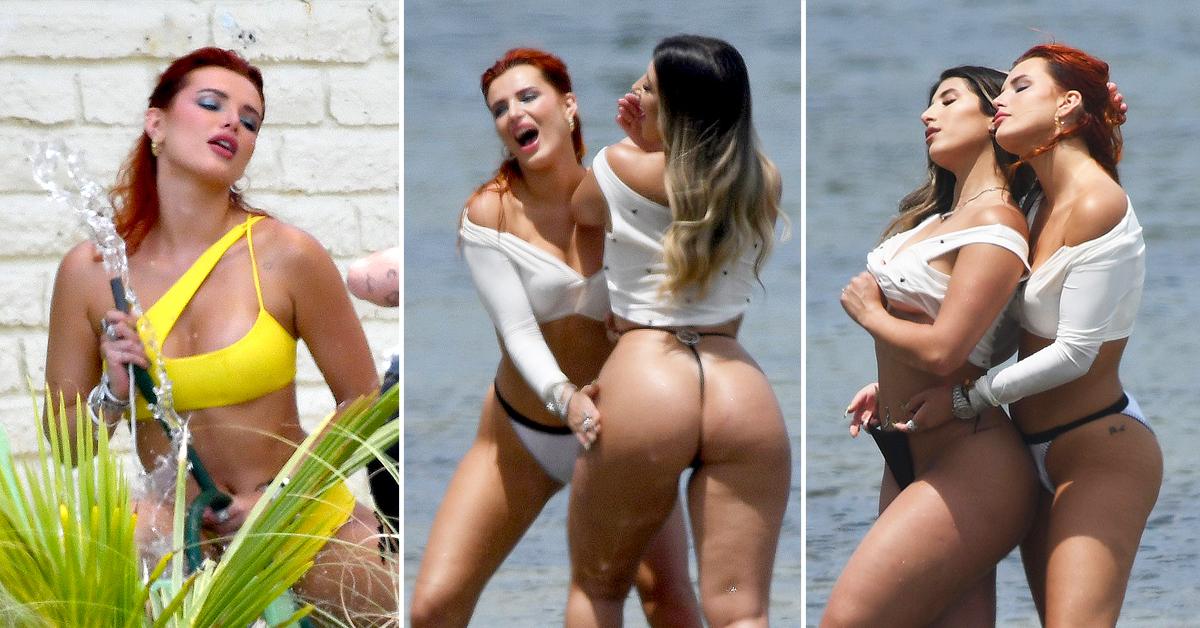 Bella Thorne definitely knows how to cool off on a hot day. The 23-year-old actress took a trip down to Miami on Friday, May 7, and sported a hot yellow bikini that we certainly can't get enough of. Thorne's mom, Tamara, and sister, Dani, were also seen on set of the sexy photoshoot.
Article continues below advertisement
Scroll through to see steamy snaps of the star having some fun in the Sunshine State.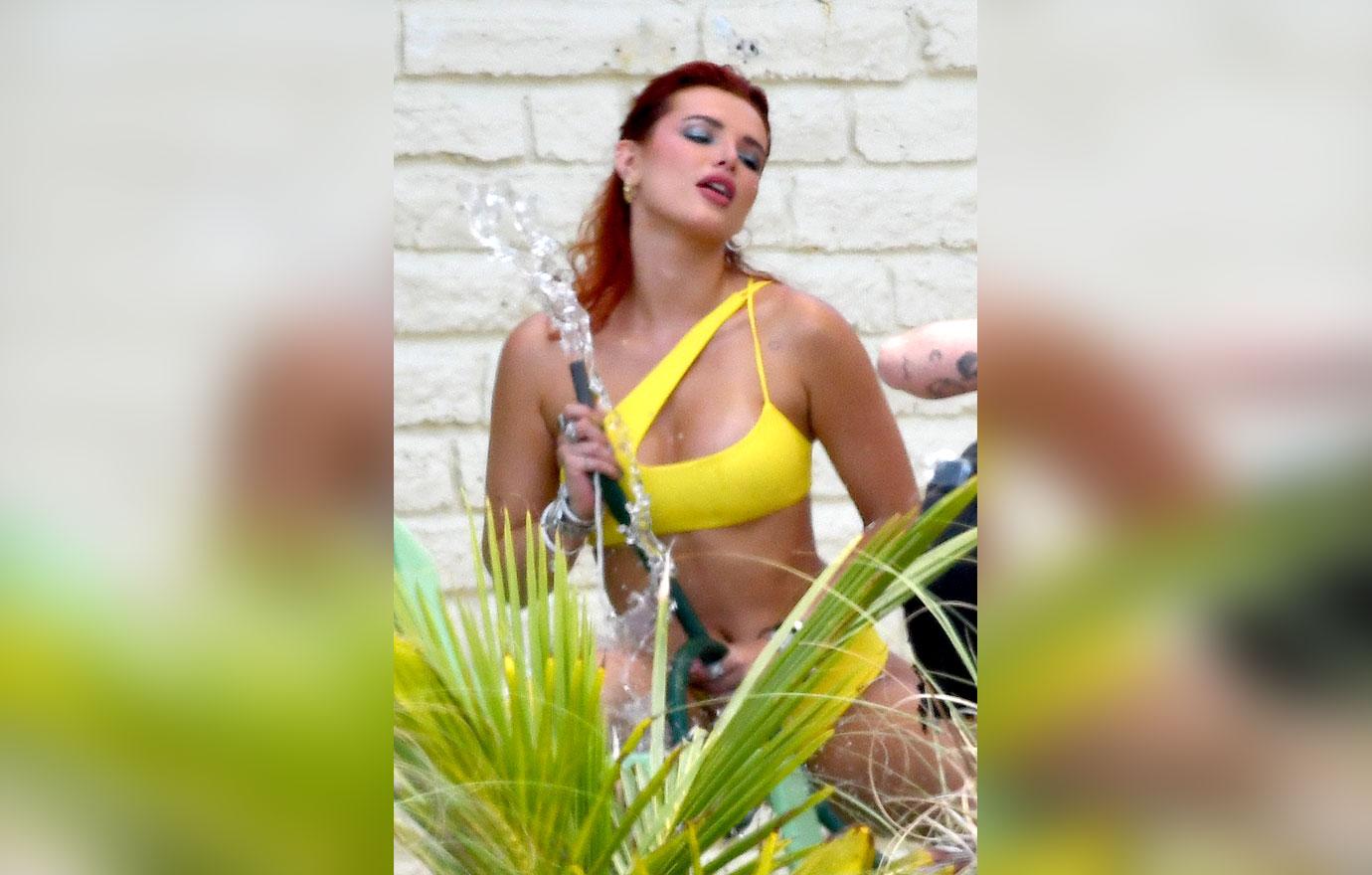 The Shake It Up actress wore a yellow bikini top and bottom from Mikoh down in Miami. Posing seductively with a garden hose, Thorne is definitely getting down to business in this shoot. Work it, girl!
Article continues below advertisement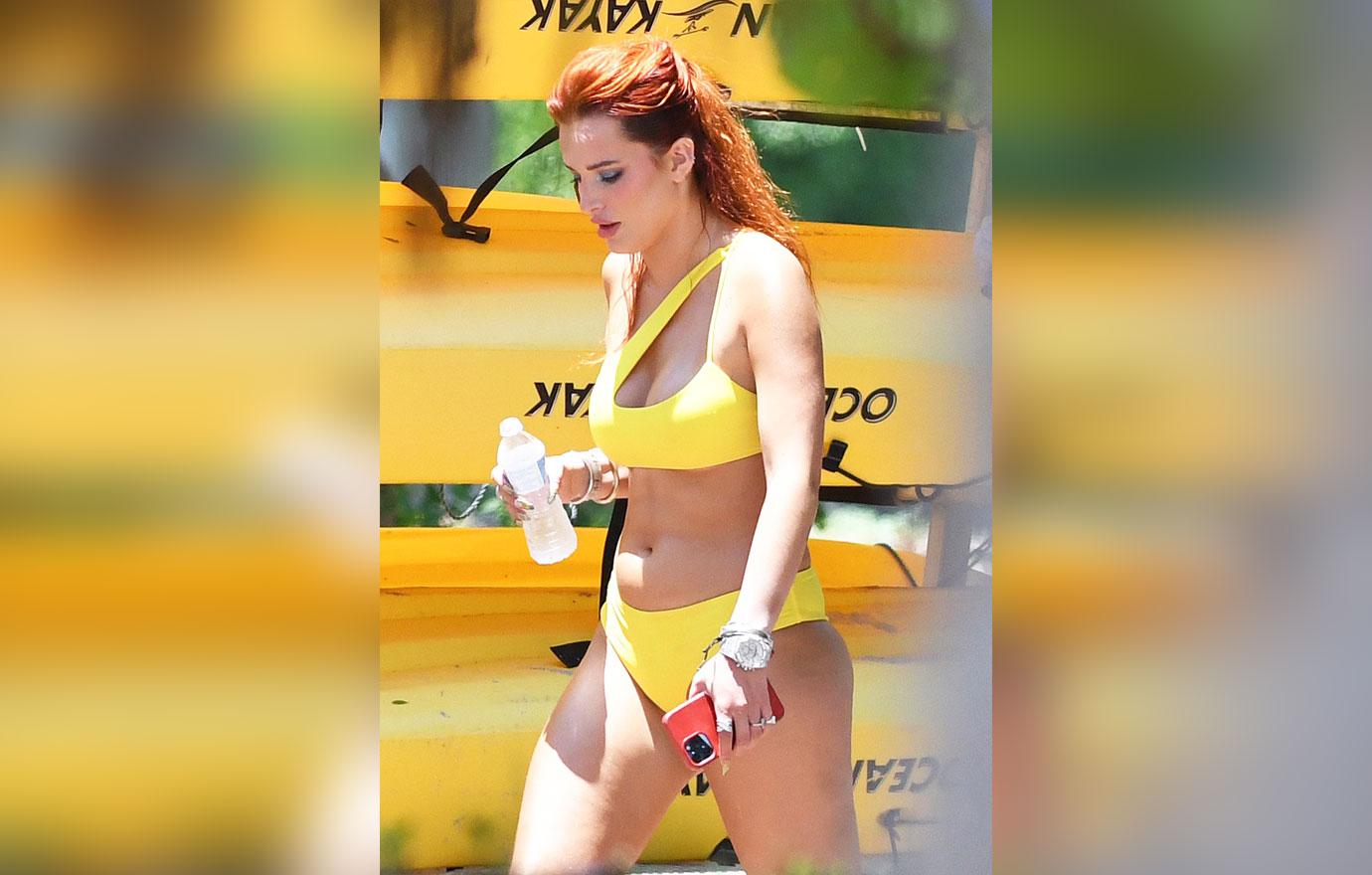 The Infamous actress strutted around in her yellow bikini and took a little break before her next shoot. Thorne recently got engaged to Italian singer Benjamin Mascolo, whom she spent five months without seeing this past year due to travel restrictions, OK! previously reported. Mascolo popped the question last month.
Article continues below advertisement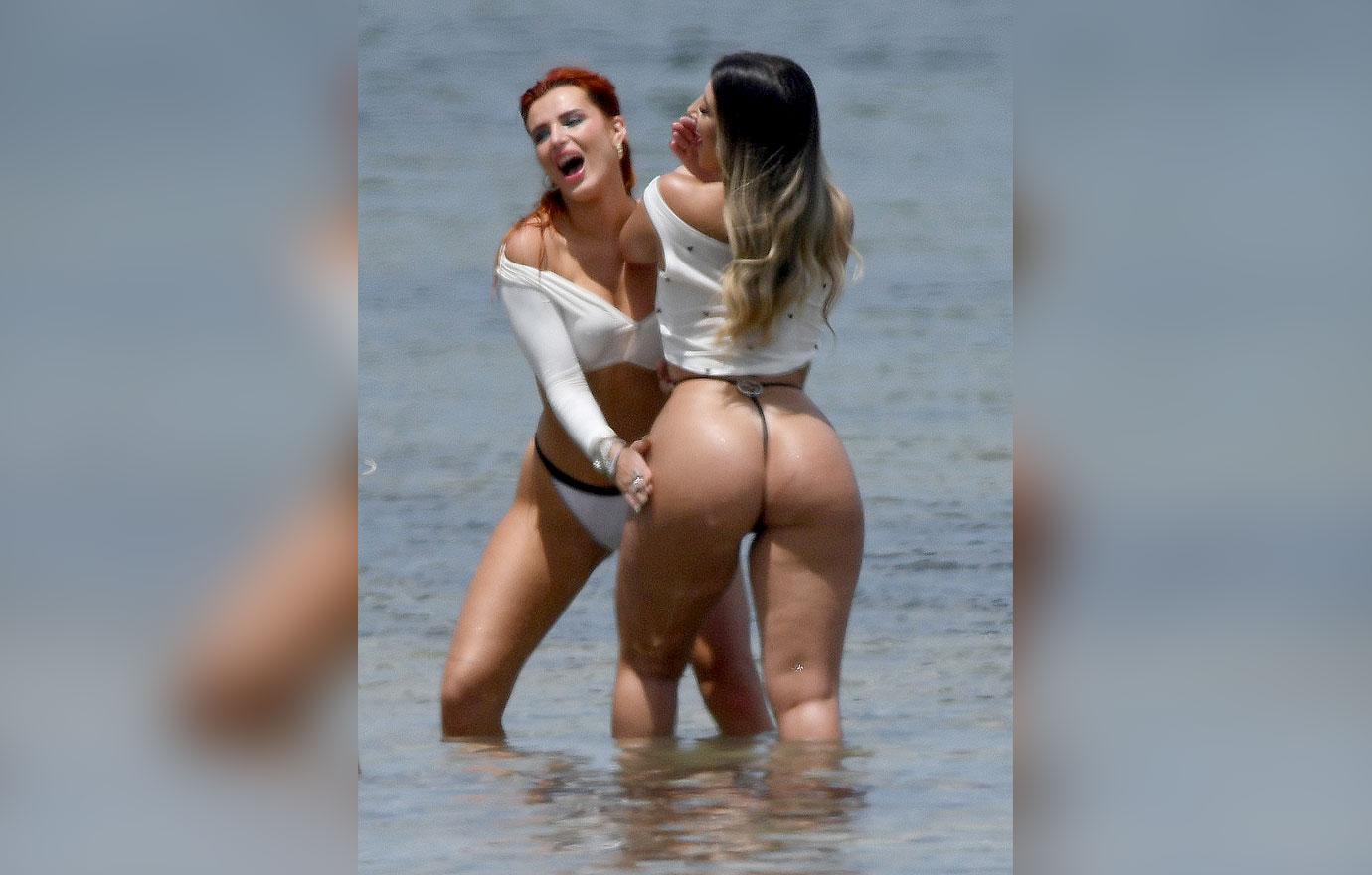 Thorne posed in a white-and-black bikini bottom and white long-sleeve swimsuit. Another model accompanied the actress sporting a g-string bottom and white tank. The two appeared to have a blast in the ocean.
Article continues below advertisement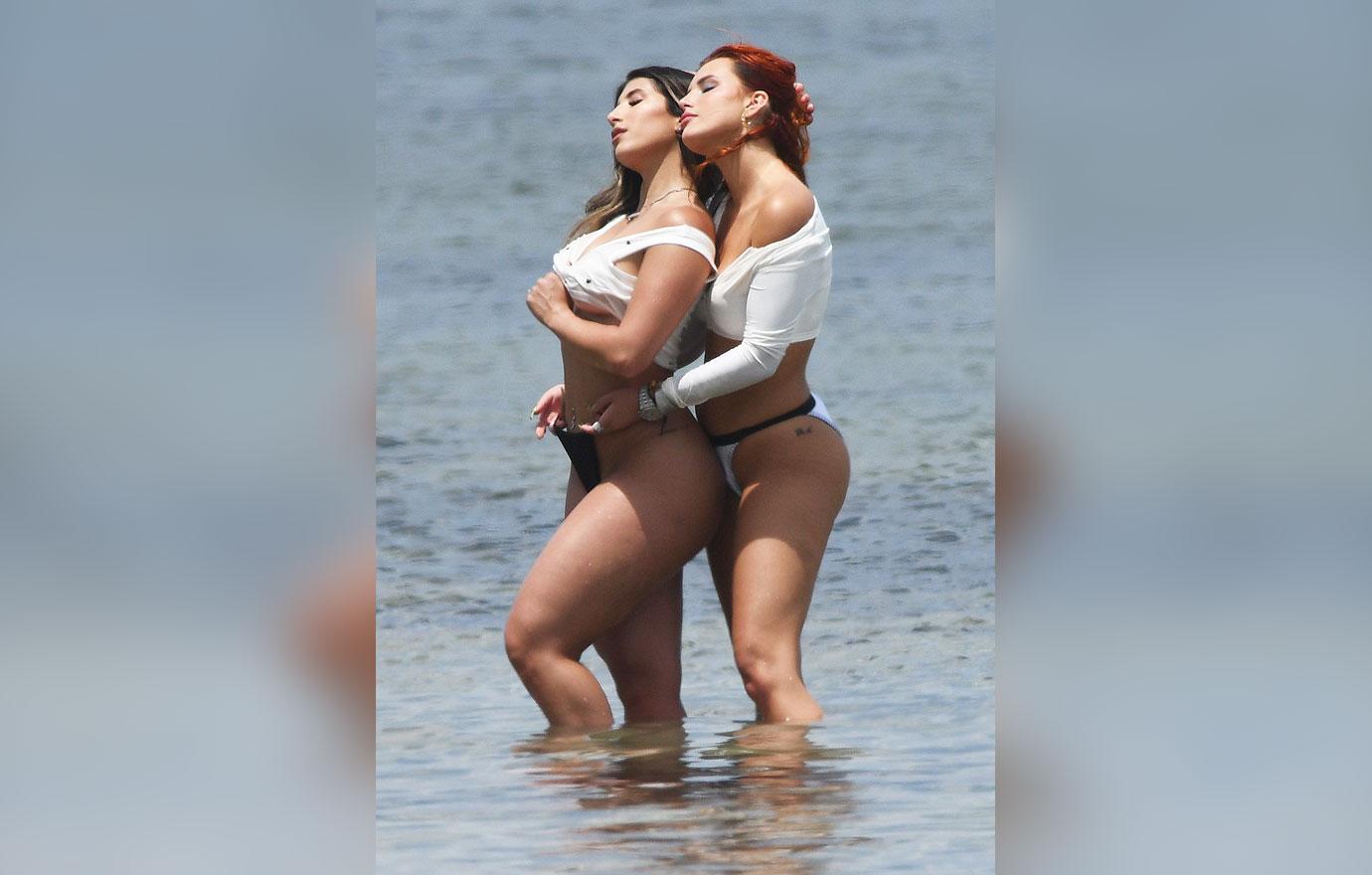 As the two looked into the sun, Thorne stood behind the model and seductively tugged on her bikini bottom. As OK! previously reported, the actress joined the popular site OnlyFans and made $1 million in 24 hours, crashing the site. Thorne had said she was using the platform as research to create a new movie with Sean Baker, the same director who worked on Tangerine.
Article continues below advertisement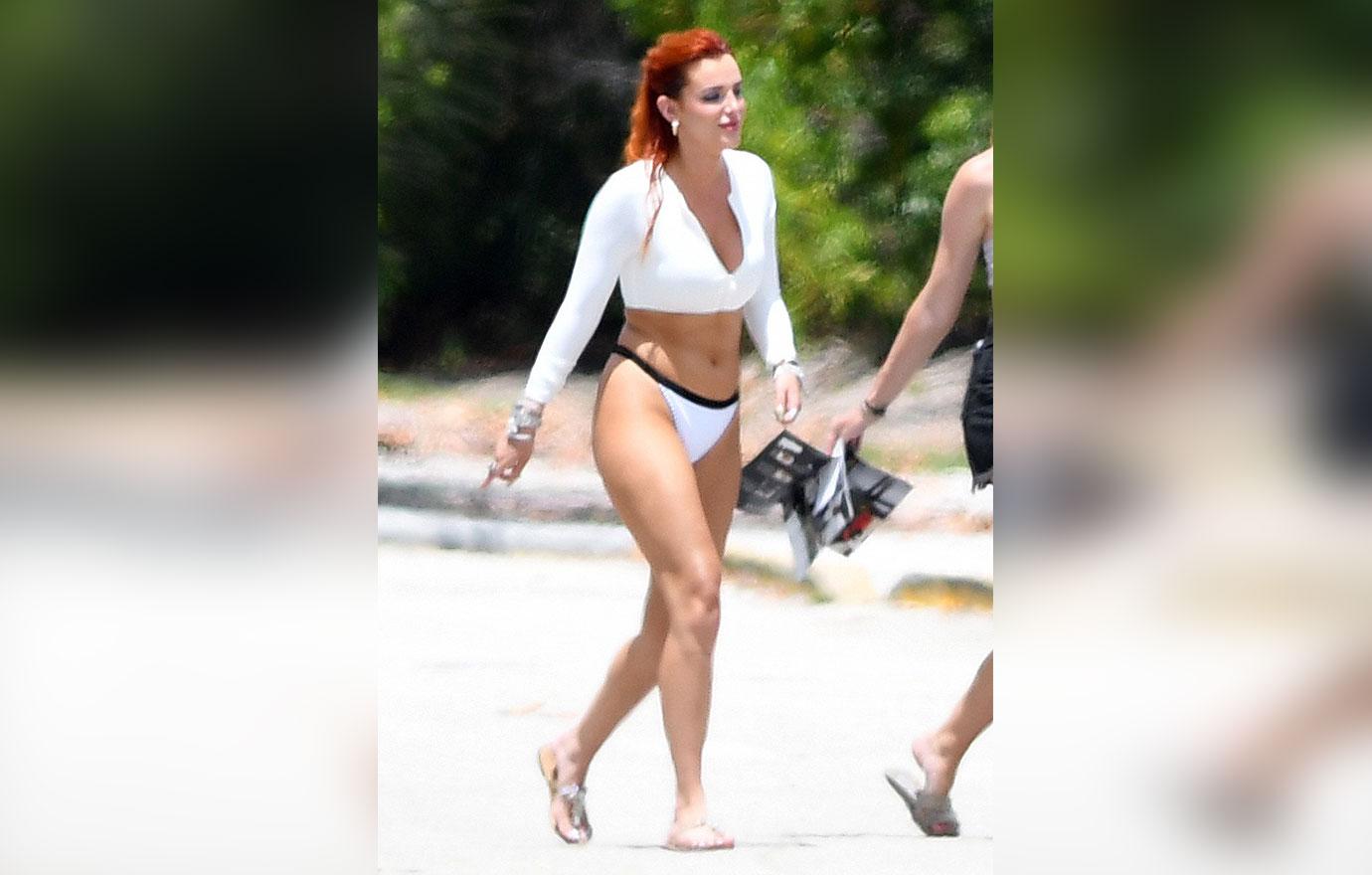 Donning a wet look when it came to her signature red mane, the Midnight Sun actress was seen leaving the shoot with a grin. She also sported silver sandals and blinged herself out with a silver watch and earrings.
Speaking of bling, her fiancé spent some serious cash on her rock. "This ring appears to be a stunning pear-shaped center stone framed with a halo of diamonds with a white gold band that is accented with diamonds as well. Depending on the quality of the stones, we believe this ring could retail above $65,000," Tonia Zehrer, Signet senior vice president, chief merchandising officer, previously told OK!.
Thorne and her Italian beau plan to wed later this year.