NEWS
Bella Thorne Joins OnlyFans, Makes $1 Million In 24 Hours — Then Crashes The Site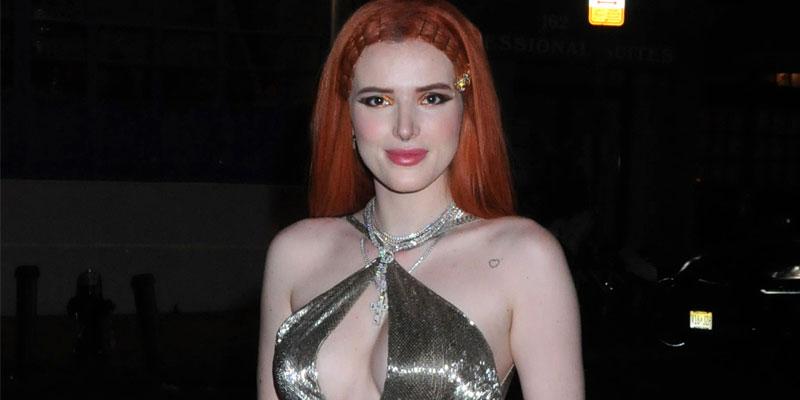 With the list of celebrities on OnlyFans growing, Bella Thorne has now joined the membership site, initially earning over $1 million in 24 hours.
The 22-year-old announced on Instagram August 19 that she will be joining the premium social media app, OnlyFans.
After joining, she immediately saw her revenue soar within a day. Page Six reported that the site crashed after her profile went live. One week later on the subscription-platform, the star has reportedly made over $2M from her page.
Article continues below advertisement
Thorne is just another name on the growing list of celebrities who have joined the premium membership site popular with adult stars. Other top members include Cardi B, Remy, and Shea Coulee.
The concept of OnlyFans is quite simple — content creators charge a monthly fee to post exclusive content. A large section of OnlyFans creators posts adult material, but this does not hold true for most of the celebrities on the app.
Article continues below advertisement
DENISE RICHARDS DELETES NEARLY NAKED PHOTO OF HUSBAND AARON PHYPERS
Besides earning easy cash, Thorne had other reasons for joining the OnlyFans app. The 'Shake It Up' star wishes to use the app as research to create a new movie with Sean Baker, the same director who worked on Tangerine.
Thorne explained: "It's a feature we are researching as I'm living it currently."
"What are the ins and outs? What does a platform like this do to its users? What's the connective material between your life and your life inside the world of OnlyFans? ... How can it change your life for the worse and the better? How far are you willing to go, and how far do you WANT to go? You can be me, or this talented girl from Montana, and OnlyFans could change your life — if you want it to, of course."
UNFILTERED: CHELSEA HANDLER'S MOST OUTRAGEOUS NUDE PHOTOS
Besides, it won't be too tricky for Thorne to venture into adult content creation as she had already directed an award-winning BDSM film with Pornhub — a site which has already been under much scrutiny for hosting videos of sex-trafficked young girls.
Cardi B joining OnlyFans also led to much speculation on whether she will be posting adult content, but the 'WAP' rapper made it clear that she won't be doing any of that.
The 'I Like It' singer, 27, told her fans: "No I'm not going to be showing my t—ies, or my p—y, or my ass, just straight up real-life content s - - t, you guys be mad nosy when it comes to my life."