Take That, 'Gigli'! Ben Affleck & Jennifer Lopez Want To Give Costarring In A Movie Together 'Another Shot,' Source Spills
Article continues below advertisement
Since rekindling their romance in May, the couple has "received a ton of scripts to star together in rom-coms and other flicks — and they're actually considering it. The idea of working together on a movie sounds very intriguing," a source tells OK!, adding that despite the failure of their last joint projects — 2003's Gigli and 2004's Jersey Girl were critically panned — they feel confident about coming together again on-camera.
Article continues below advertisement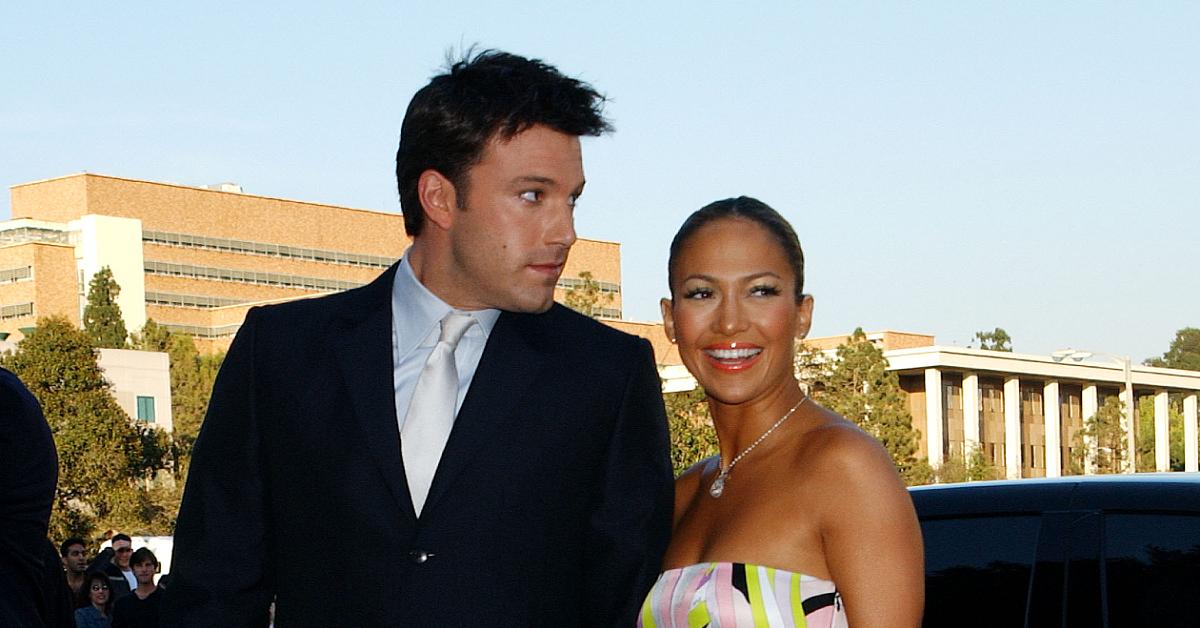 "Gigli was a disaster, but Hollywood has a short-term memory, and Jennifer and Ben feel they have it in them to give it another shot and do better," says the source, pointing out that the 2003 comedy — which had an almost $76 million budget — bombed at the box office, grossing just $7.2 million.
Article continues below advertisement
In fact, one script has particularly caught Lopez's interest. "It's about a couple who reunite years after they screwed it up the first time," dishes the source. "It sounds familiar, and that's why she feels it would be fun to do."
Affleck, 48, is on board too. "Jennifer had to convince him that it was a great idea, but it didn't take much, just some love and teasing," says the source.
Article continues below advertisement
"Anyone who knows Jennifer also knows she likes to do business with the men she dates, and Ben is no exception," the insider spills.
Article continues below advertisement
While they're excited about what the future holds, Affleck and Lopez, 51, are also being cautious. "They're not rushing things," notes the source.
"They're basking in the romance and want to allow their relationship to develop before officially signing on to a joint project," the source continues. "It feels so right this time — they don't want to mess anything up."
Article continues below advertisement
Maybe they'll hold off on the film projects until they make their relationship official — which doesn't seem to be that far off. As OK! previously reported, Bennifer 2.0 — who became engaged almost two decades ago in November 2002 — are ready to walk down the aisle, a source dished.
"This time, Ben isn't going to let Jen get away," the insider spilled. "Let's be honest, the new relationship might technically only be a few weeks old, but in reality they are picking up where they left off. Jen and Ben both know everything about each other — the good, the bad and the ugly. They are not starting at square one."