ENTERTAINMENT
Blake Lively & Ryan Reynolds Look Straight Out Of A Fairy-Tale At The 2022 Met Gala — Pics!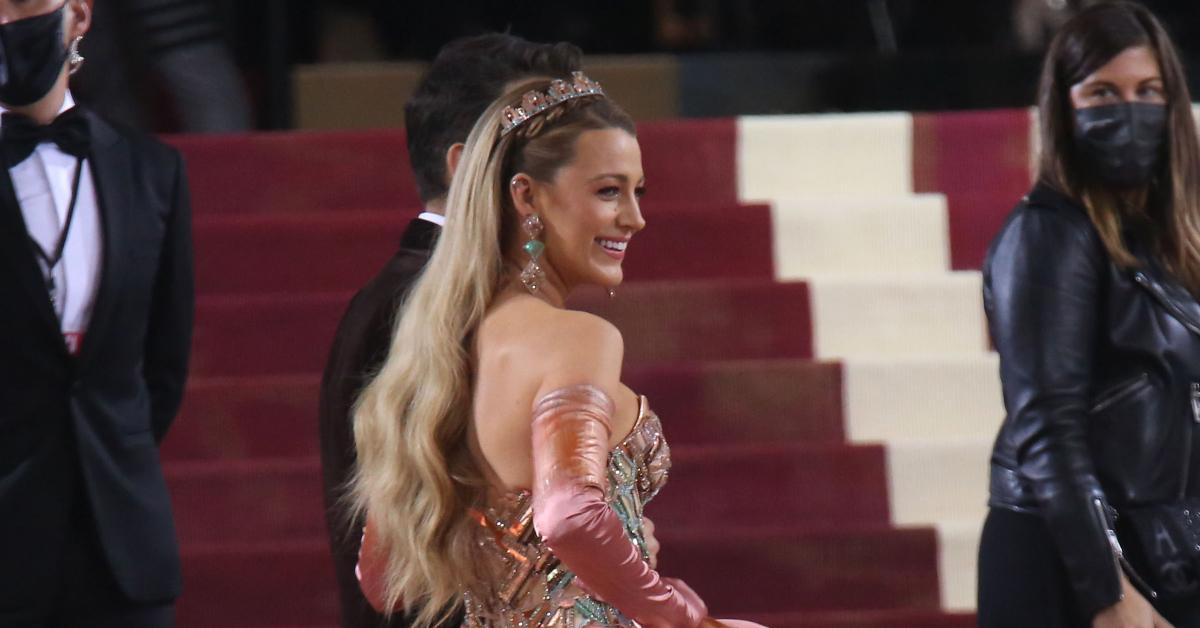 When Ryan Reynolds and Blake Lively showed up at the 2022 Met Gala, they did not disappoint! In fact, the pair did quite the opposite — the actress, 34, and her husband, 45, looked straight out of a fairy-tale when they graced the red carpet on Monday, May 2.
The blonde babe wore her hair straight down and added a pink headband to top off the look. She also wore a pink gown with pink gloves, while the handsome hunk looked dapper in a velvet tuxedo.
While walking up the steps, the duo walked hand-in-hand and posed for photos.
Article continues below advertisement
A few minutes after being on the steps, her gown stretched even further, revealing some green foil, which is an ode to the Statue of Liberty.
"I arrived in copper and then it went into an American green," she explained to E! News.
In March, it was revealed that Reynolds and Lively would serve as co-chairs, alongside Regina King and Lin-Manuel Miranda.
Article continues below advertisement
Lively has spoken out about how much she loves "to be creative" when it comes to dressing up.
"In my job I get to be creative, but it's over a period of time and so many other people are involved, whereas this is a beginning, middle and end, and I get to be creative and there's an end date in the near future," she told Women's Wear Daily. "It's the same reason why I like doing my friends' hair and makeup or cooking — you get to be creative and finish it. Whereas with my job you do it and then two years later it's finished. It probably goes back to the control issues; it's like, 'OK, I did it, I completed it, it's done!'"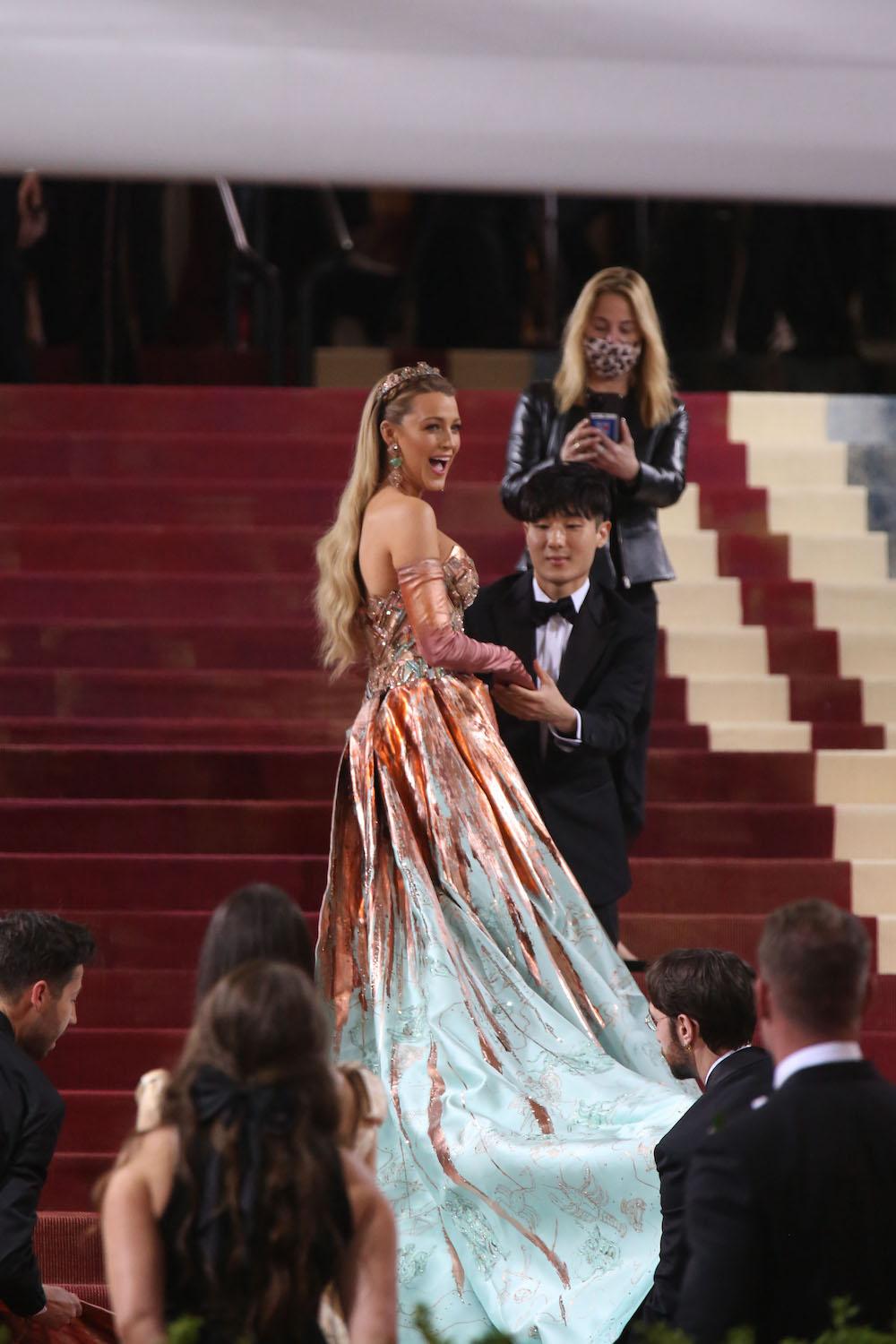 Article continues below advertisement
The theme for this year's gala is In America: An Anthology of Fashion.
"The stories really reflect the evolution of American style, but they also explore the work of individual tailors, dress-makers, and designers," Andrew Bolton, head curator of the Museum of Modern Art's Costume Institute, said of the exhibit. "What's exciting for me is that some of the names will be very familiar to students of fashion, like Charles James, Halston, and Oscar de la Renta, but a lot of the other names really have been forgotten, overlooked or relegated into the footnotes of fashion history. So one of the main intentions of the exhibition is to spotlight the talents and contributions of these individuals, and many of them are women."