NEWS
Brad Pitt Shows Off His Massive Back Tattoos While Snorkeling Shirtless In Turks And Caicos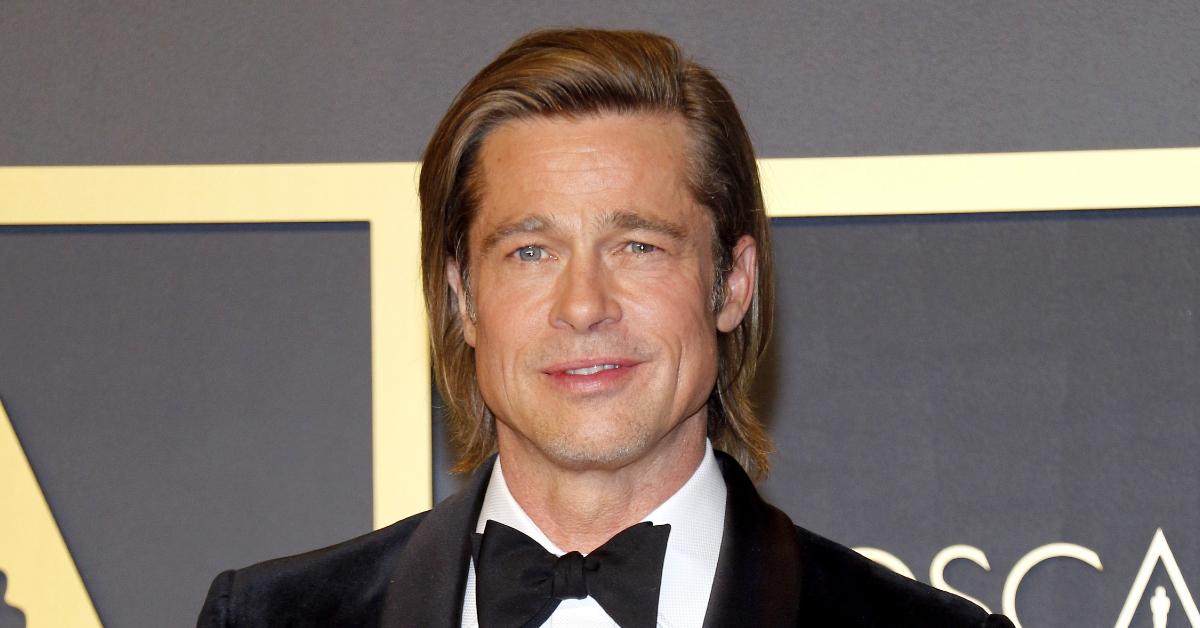 Actor Brad Pitt spent the new year on vacation in Turks and Caicos — and we got a good look at the hunk's back tattoos! See the photos here.
The Hollywood star was joined by pal Flea from the Red Hot Chili Peppers.
Article continues below advertisement
Pitt was photographed all geared up as he sat on the boat with goggles and flippers before he got in the water. After the swim, Pitt and Flea (real name Michael Peter Balzary) warmed back up as they covered themselves with white towels and chatted on the boat.
Article continues below advertisement
Pitt's ink is full of reminders of his ex-wife Angelina Jolie, who also has her own fair share of back tattoos. Pitt has Jolie's birthday inked as well as a set of lines she designed. He also has tattoos of the first initials of his family members, the Latin word "Invictus," which means "unconquerable" and an outline of Ötzi the Iceman. Additionally, Pitt has a drawing of a hurricane on his back.
Since Pitt is now single — he split from Nicole Poturalski in late October— he enjoyed the getaway with his pal instead.
"Brad hasn't seen Nicole since August. It was never a relationship," a source said. "They saw each other a few times and that's it. You can't call it a split, because they were never together in the first place. It was a casual fling and that's it."
Article continues below advertisement
As OK! previously reported, Pitt had custody of his children for Christmas, and Shiloh, Knox and Vivienne got to spend the night with Pitt on Christmas Eve. The former flames were supposed to spend the holiday together, but their Christmas plans fell apart since their "egos have once again derailed" the festivities.
However, another source later said: "Every holiday, every birthday, someone always leaks the same thing about Brad and his supposed plans to see the kids, like the pizza party for Shiloh's birthday this year — and it seems like there's never any truth to it."
Just Jared obtained photos of Pitt snorkeling.