Brian Austin Green & Girlfriend Sharna Burgess Insist They're Not 'Salty' About 'DWTS' Elimination
Article continues below advertisement
The duo took to Burgess' Instagram Story to address claims that the real life couple — who performed together on Season 30 — refused to do press after they got the boot from the reality dance competition. Burgess explained there was a tech malfunction, so they never got to interact with the media.
"We didn't leave before press started. We did wait a good 30 minutes on the Zoom link green room waiting for everyone to do press but nothing came through to us," the blonde babe said, noting there seemed to be a mix up with the Zoom links.
Article continues below advertisement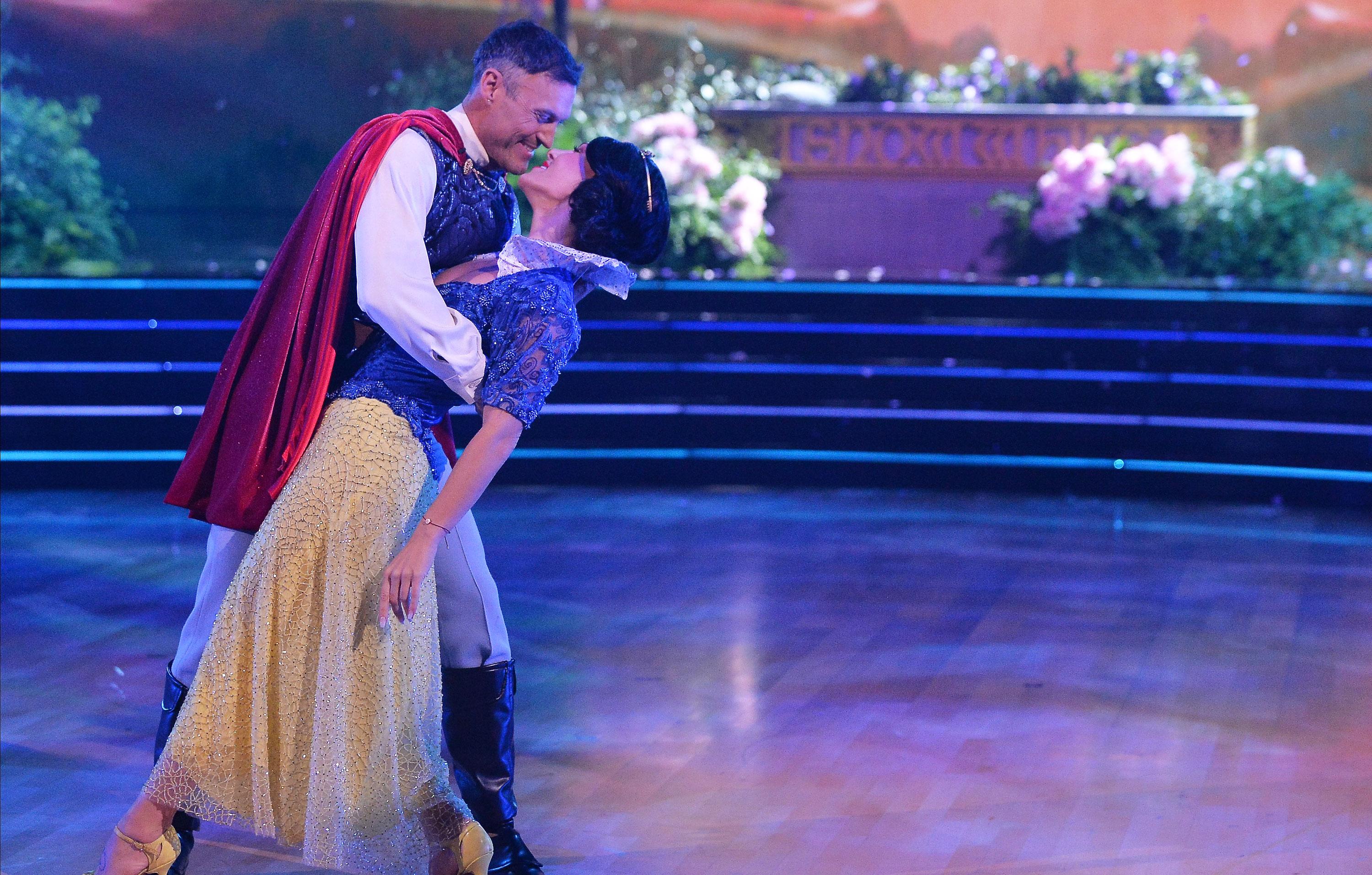 The 36-year-old said she and Green eventually had to give up on doing press so they could go get their wigs and makeup removed, as there were people waiting backstage to help them.
Article continues below advertisement
"We weren't like, salty and wanting to f**king storm out of there," Green chimed in, as Burgess added with a laugh: "No one is salty."
Article continues below advertisement
"Everyone in the competition is absolutely amazing. We are deeply grateful for our time on there," she continued, with Green saying it was a "great experience" for them as a couple.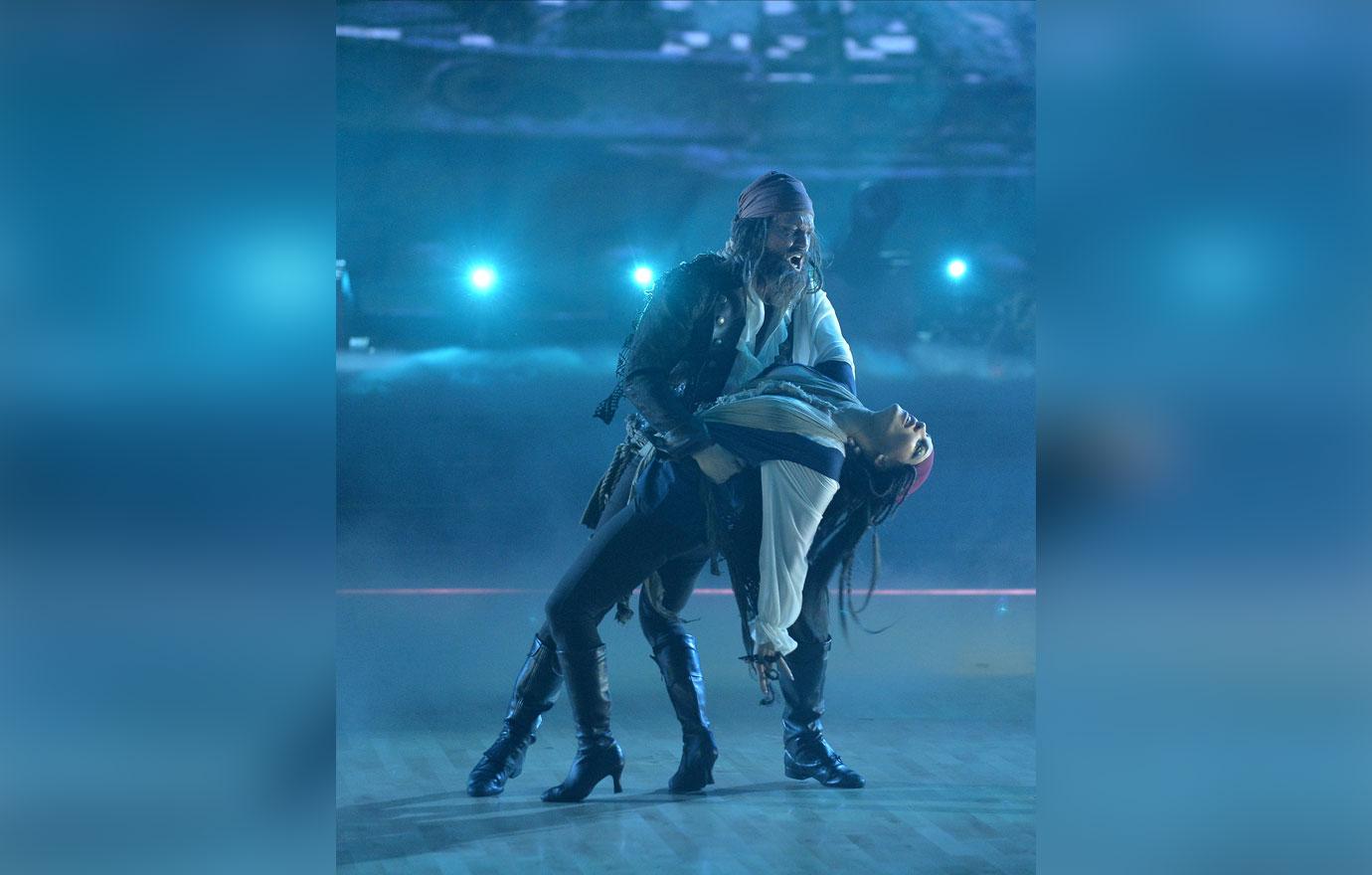 Article continues below advertisement
After thanking their fans and supporters, the Beverly Hills, 90210 alum boasted over their opportunity to dance together on the show. "Yes, we got to be a real life prince and princess," the smiling pro dancer added of their performance where she got to play Snow White and Green acted as her prince.
"We have some amazing costumes we're going to try to keep," Burgess revealed, saying Green's kids — whom he shares with estranged wife Megan Fox — are going to love them.
MORE ON:
Brian Austin Green
Article continues below advertisement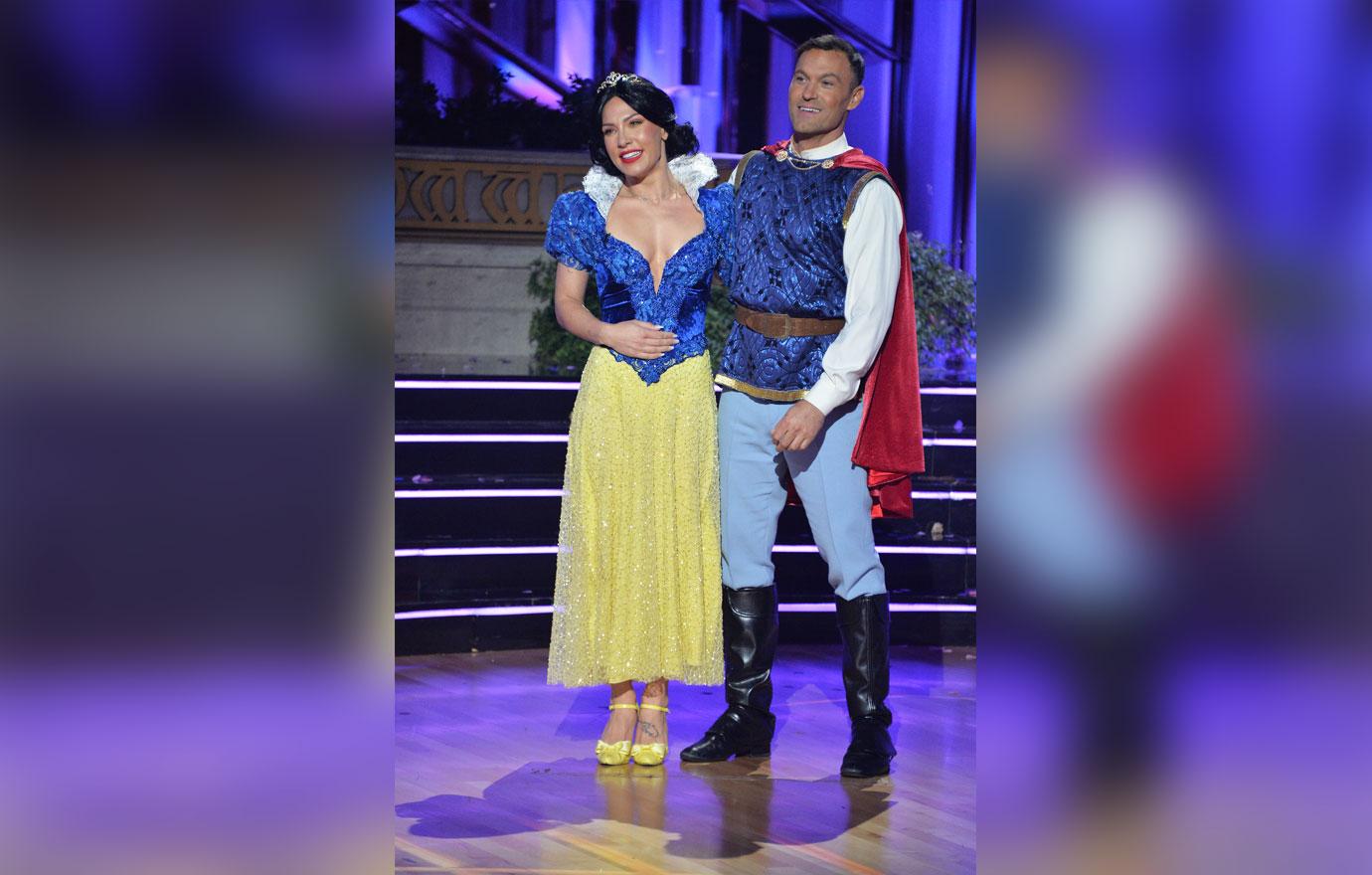 "It's all love and it is all good, and we did not skip out on press," she declared, before sharing what's next for the loved-up couple. "We're just going to enjoy each other today and enjoy not having anything to do."
Article continues below advertisement
Green joked they were going to "go eat" — seemingly alleging the two were on a strict diet for the competition — as the couple concluded they would be happily cheering on the other pairs.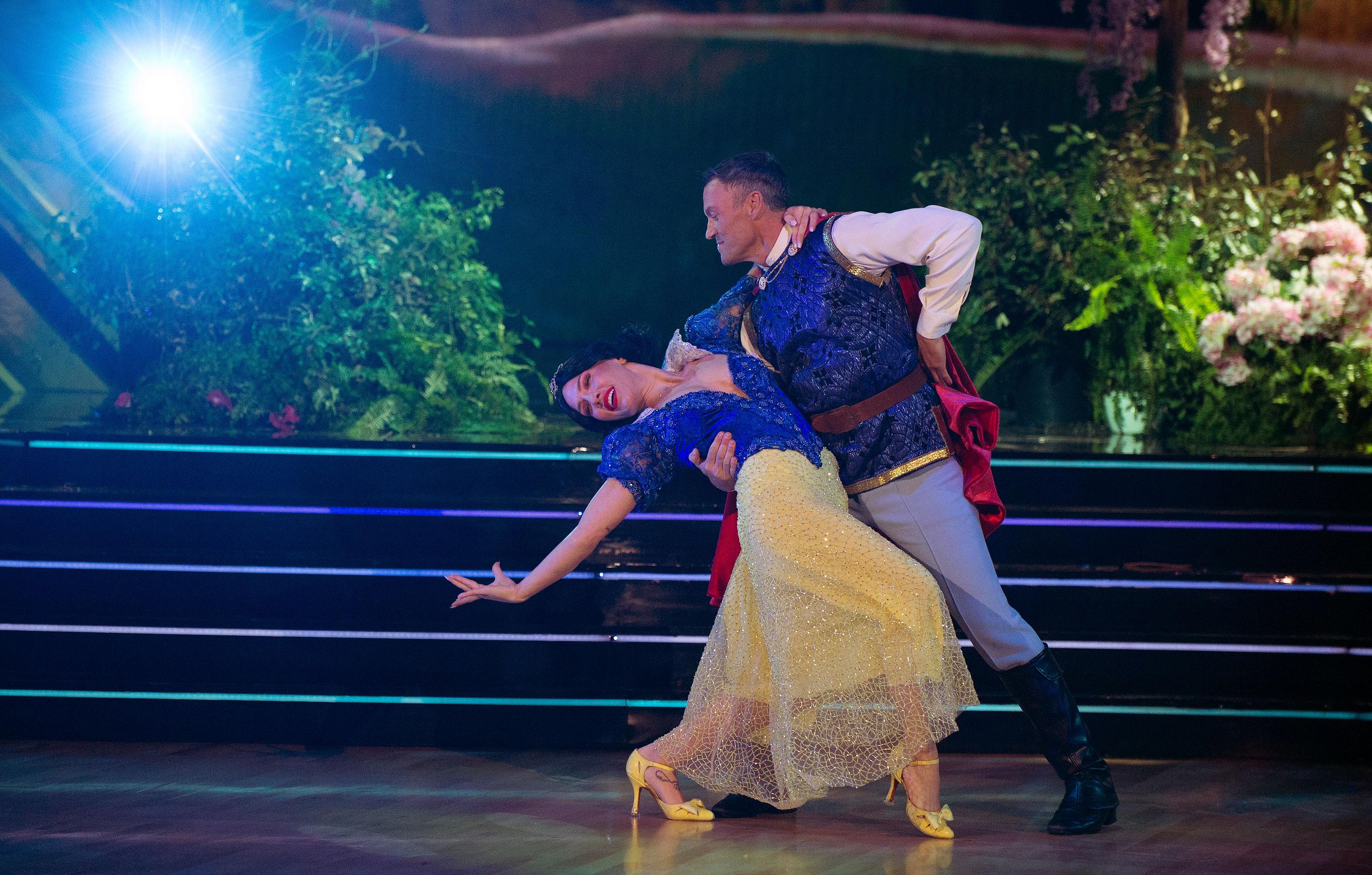 Article continues below advertisement
The actor and dancer's time on DWTS came to an end during "Disney Week" following their Villains Night performance. The pair — who danced to a pirate-themed Paso Doble — was cut Tuesday, October 12, after receiving the lowest score out of all the pairs.
Article continues below advertisement
Meanwhile, Green and Burgess also took the heat from the judges the night before after their waltz to "Someday My Prince Will Come" from Snow White and the Seven Dwarfs.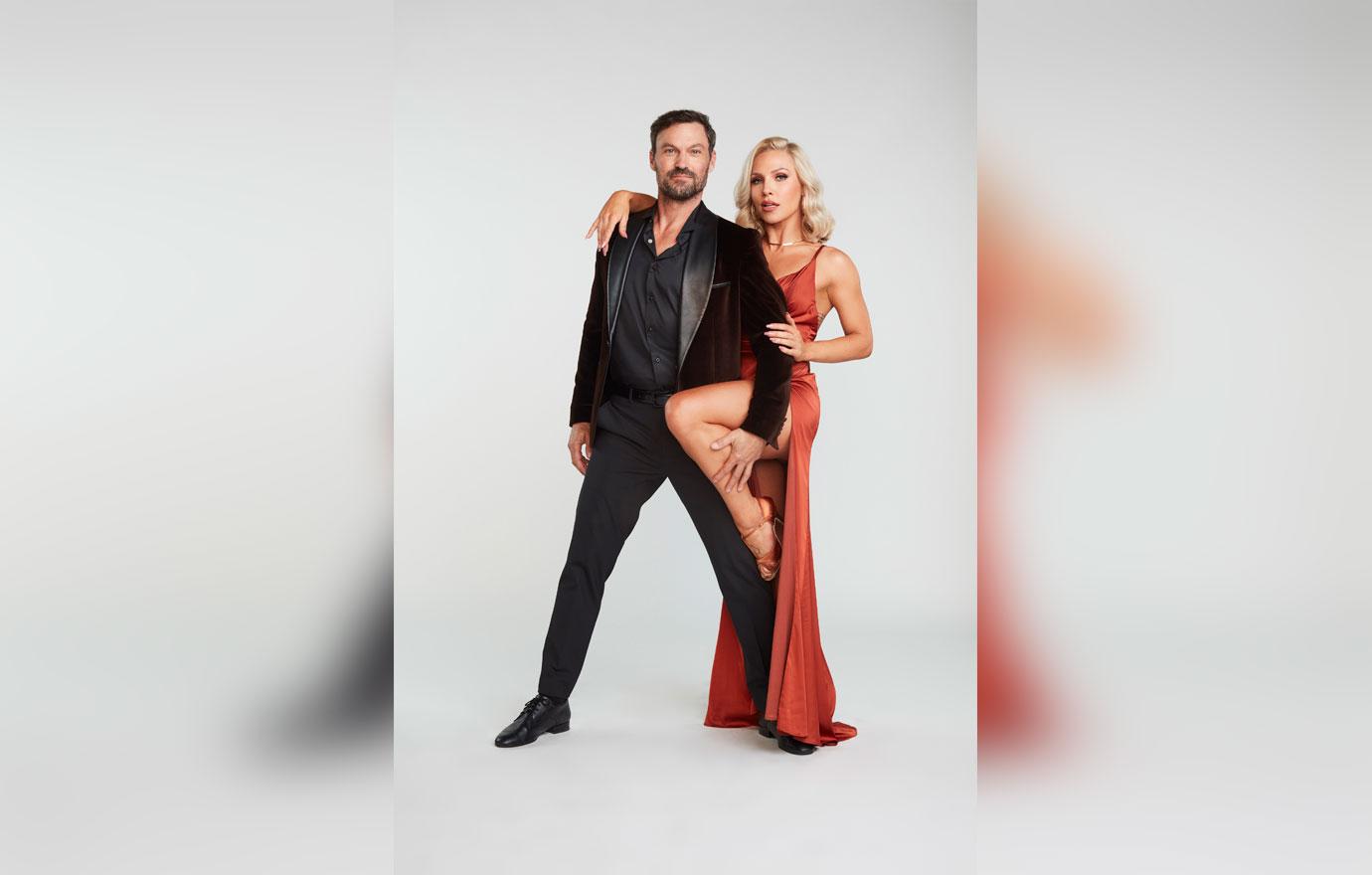 Article continues below advertisement
Judge Len Goodman candidly told the couple they were overdoing their real-life romance on the ballroom floor, saying he didn't need all "the kissing and cuddling and messing about." Bruno Tonioli agreed with his fellow judge, quipping: "Sometimes too much sweetness gives you a toothache."
The Desperate Housewives alum and Burgess confirmed their relationship in January, months after Fox — who is now dating rapper Machine Gun Kelly — filed for divorce from Green.