NEWS
Britney Spears' Personal Conservator Jodi Montgomery Hits Back At Jamie Spears' Claims, Reveals Singer Is Allowed To Marry, Have Children
Britney Spears' conservator Jodi Montgomery is speaking out after Jamie Spears tried to put the blame on her for the 39-year-old's strict guardianship.
Article continues below advertisement
Article continues below advertisement
In court documents obtained by TMZ, a lawyer for Jamie stated, "Ms. Montgomery has been fully in charge of Ms. Spears' day-to-day personal care and medical treatment, and Ms. Montgomery has made all decisions related to those matters."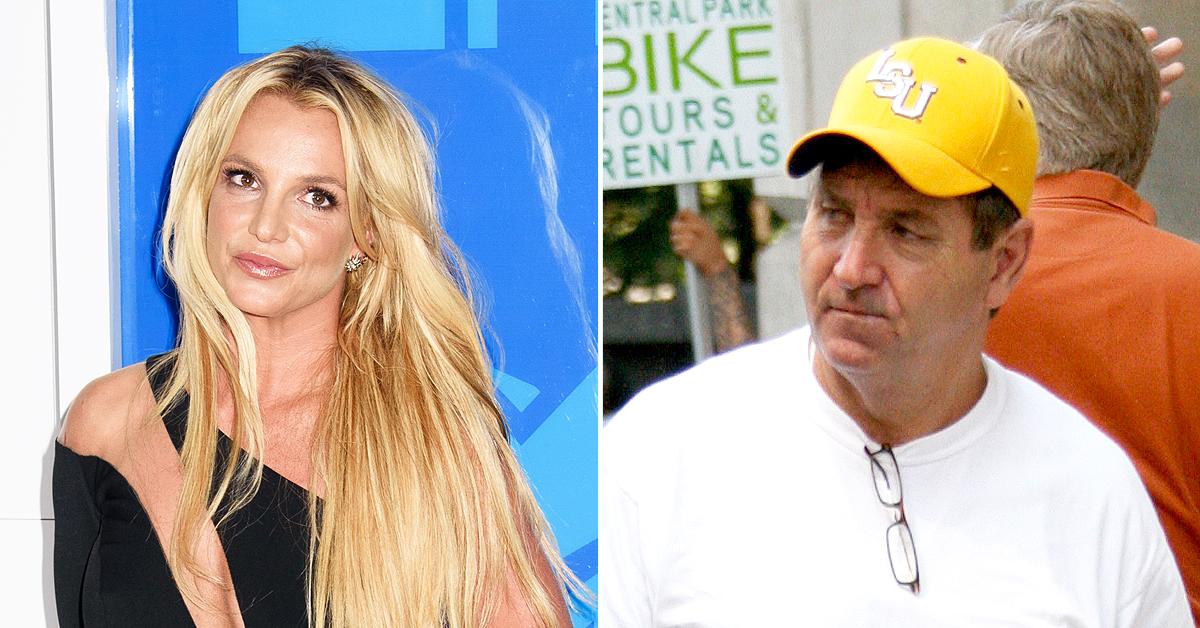 Article continues below advertisement
Now, Montgomery's lawyer is responding to Jamie's claims. "I can state unequivocally that Jodi Montgomery has been a tireless advocate for Britney and for her well-being. While she does not control Britney's financial assets, she is responsible for her personal care, and if Britney wants any issue brought up to the Court, Ms. Montgomery is and has always been ready, willing, and able to do so," Lauriann Wright told OK! in a statement sent on behalf of her client on Wednesday, June 30. "From the very beginning of her appointment in September 2019, Ms. Montgomery and the medical team that she assembled have had one primary goal – to assist and encourage Britney in her path to no longer needing a conservatorship of the person."
During her court hearing, Spears alleged that she was being forced to wear an IUD to prevent her from getting pregnant. "My conservators won't let me go to the doctor to take it out. I want to be able to get married and have a baby," the mom-of-two claimed during her testimony. "I was told with the conservatorship I was not able to get married and have a baby."
Article continues below advertisement
However, according to the statement, the "Toxic" singer's conservatorship has no bearing on whether or not she exchanges vows or has children: "Britney's choice to marry and to start a family have never been impacted by the conservatorship while Ms. Montgomery has been conservator of the person."
Jamie was previously appointed as his daughter's conservator in 2008 following the pop star's mental health crisis. But in 2019, Britney's ex-husband Kevin Federline filed a police report alleging that Jamie had physically abused the former couple's 15-year-old son, Sean. (Spears and the 43-year-old are also mom and dad to 14-year-old Jayden). Following the altercation — and amid health issues — Jamie temporarily stepped down as the conservator of Britney's personal affairs and requested Montgomery oversee her personal affairs.
Article continues below advertisement
Meanwhile, Jamie — who sold his family home and currently lives in an RV — and Bessemer Trust still have control over Britney's finances.
As Spears' controversial arrangment continues to make headlines, Montgomery's lawyer hints that there is hope things may change in the future. "It is her sincere personal wish that Britney continues to make meaningful progress in her well-being so that her conservatorship of the person can be terminated," the statement concluded. "Ms. Montgomery looks forward to presenting a comprehensive Care Plan to the Court setting forth a path for termination of the conservatorship for Britney, and Ms. Montgomery looks forward to supporting Britney through that process."