COUPLES
Brooklyn Beckham's Wife Walks Red Carpet After Rumored Spat With Mother-In-Law Victoria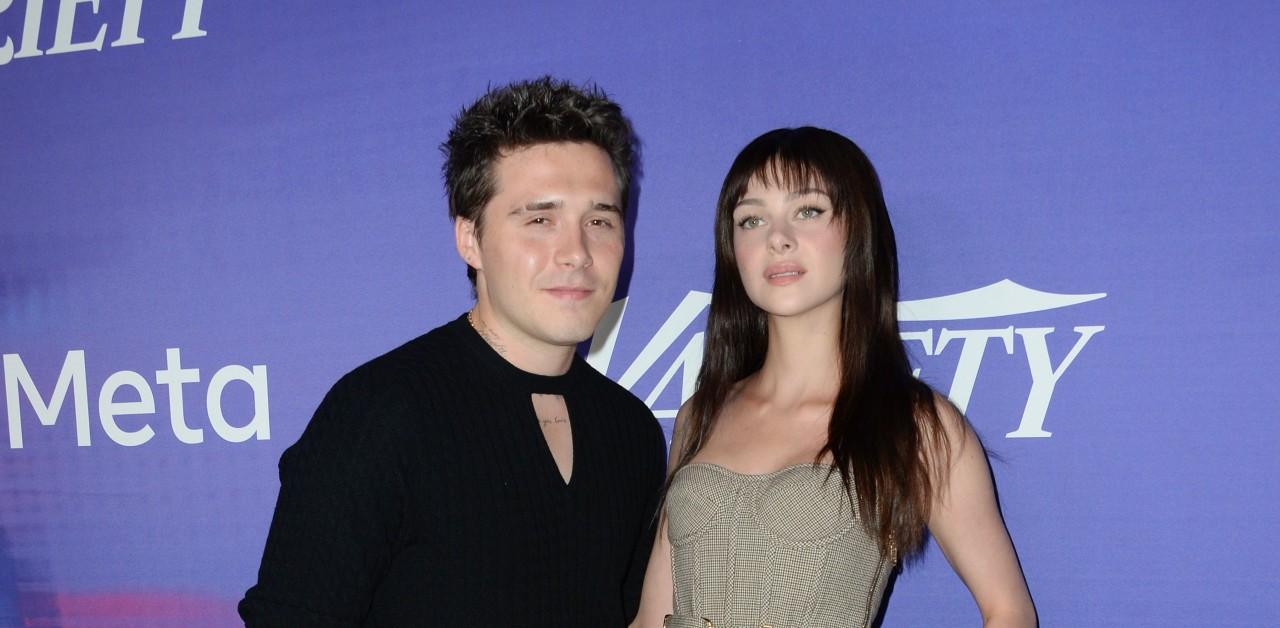 Ignoring the drama! Last week, insiders disclosed that Brooklyn Beckham's mom, Victoria Beckham, wasn't on the best terms with his new wife, Nicola Peltz, but the lovebirds didn't let the tension rain on their parade.
On Thursday, August 11, the duo stepped out to Variety's 2022 Power of Young Hollywood bash, where they didn't seem to have a care in the world.
Article continues below advertisement
The photographer, 23, wore head-to-toe black while the 27-year-old actress stunned in a neutral-toned corset top and matching pants. The pair were all smiles and even leaned in for a smooch as the paparazzi snapped away.
The duo attended the event since Beckham was an honoree. "I am so proud of you brooklyn!" Peltz gushed on social media over the feat. "I cant wait for people to see what you're cooking up next 😉😉😉 I love you baby."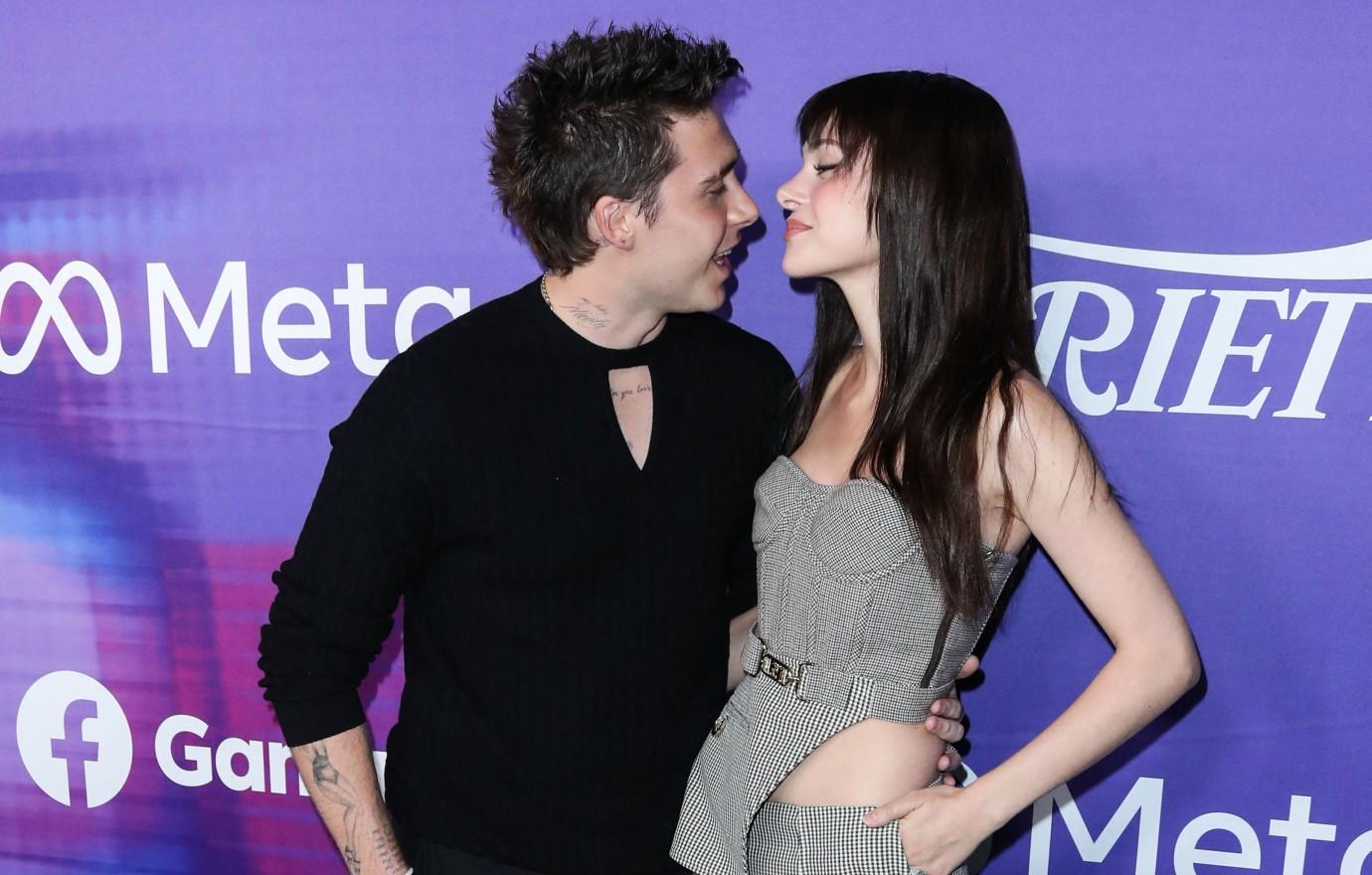 Article continues below advertisement
It was also claimed that putting together the young couple's dreamy nuptials was actually a nightmare, as Peltz didn't want the mother-of-four to have "any part" in the process.
"The build-up to the wedding was horrendous," spilled the source. "She wouldn't clue Victoria in on anything. Communication was minimal."
Article continues below advertisement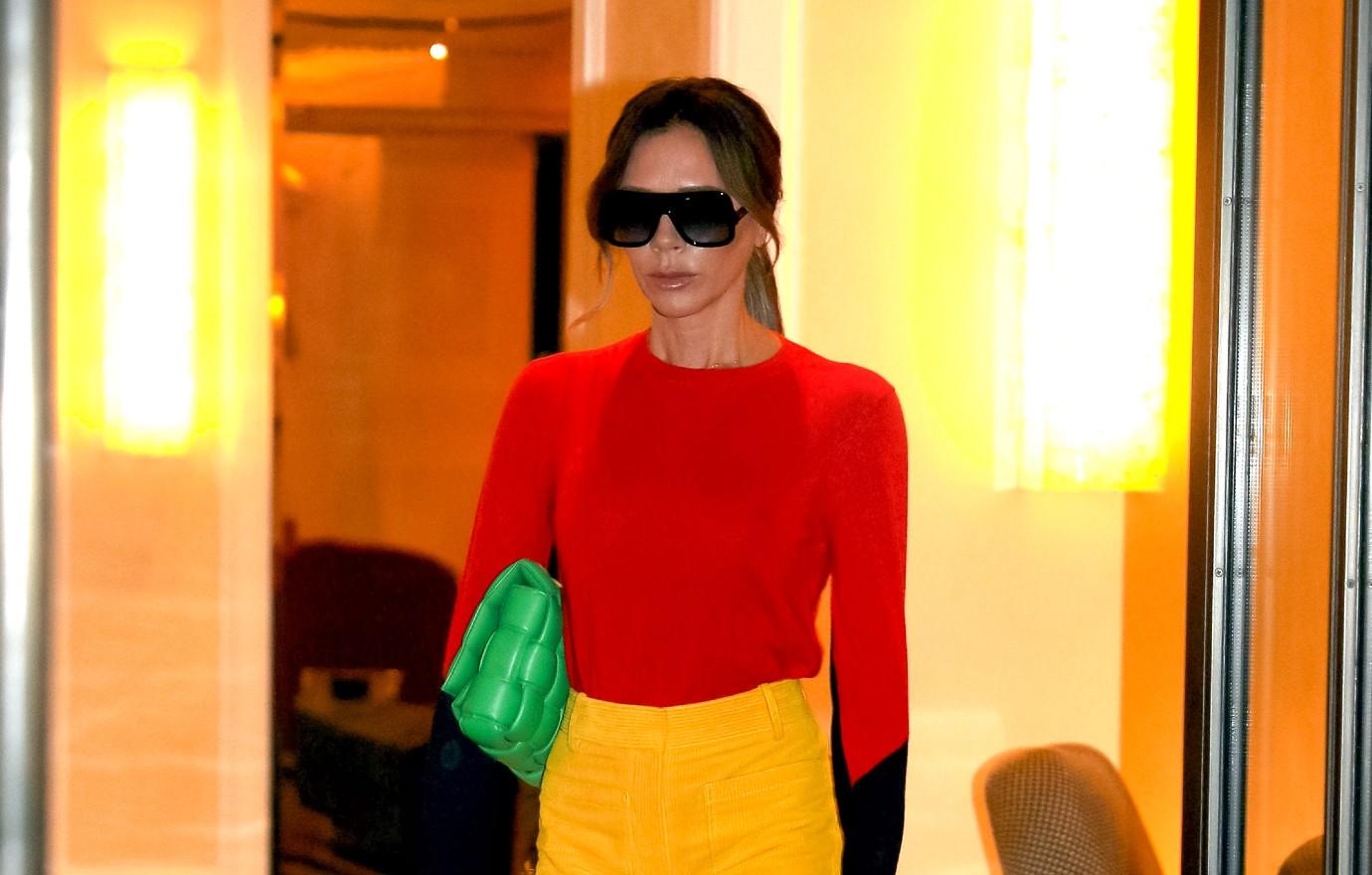 As rumors of the feud continued to spread, Peltz addressed the speculation, explaining that she thinks the gossip started because she chose to wear Valentino down the aisle instead of a gown deigned by her soon-to-be mother-in-law.
"I was going to and I really wanted to, and then a few months down the line, she realized that her atelier couldn't do it, so then I had to pick another dress," the blonde beauty shared. "She didn't say you can't wear it; I didn't say I didn't want to wear it. That's where it started, and then they ran with that."
Article continues below advertisement
Added her husband, "I've learned they're always going to try to write stuff like that. They're always going to try and put people down. But everyone gets along, which is good."