EXCLUSIVE
'Dementia Fears': The Real Reason Behind Bruce Willis Being Asked To Leave Store For 'Refusing' To Wear A Mask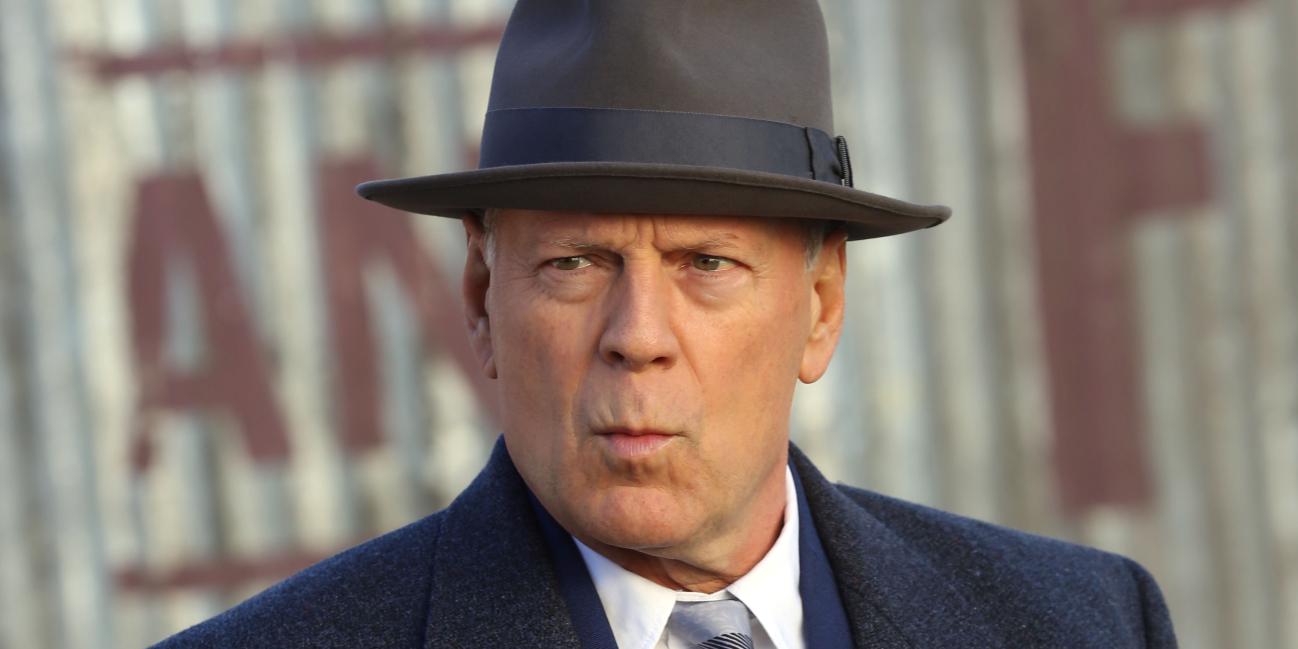 There is a tragic and heartbreaking secret behind the reason Bruce Willis suffered an "error in judgement" and was booted from a Los Angeles store on Monday for not wearing a mask during the COVID-19 pandemic — he has been battling early on-set memory loss for the past two years, OK! has exclusively learned.
The aging Die Hard star, 65, has not been formally diagnosed with the first stages of dementia, but "he's been waging a personal war for a number of years" with a condition of robbing him of memory, says an insider.
Article continues below advertisement
Willis, a father-of-five and the ex-husband of Demi Moore, first raised concern about his health since 2015, when he made his Broadway debut in Misery alongside Laurie Metcalf — and was seen wearing an earpiece to feed him his lines.
Willis' "secret" on-stage earpiece was so large, one critic compared it to a "cell phone circa 1984!"
A source said at the time: "The excellent Laurie Metcalf would say a line and there … is … a … pause — while the actor's lines are delivered to him electronically — before Willis responds."
Of the recent incident, an insider explains, "Those close to Bruce have been helping him out, and trying to maintain the secret, but this helps explain why he might have not been wearing his mask — he simply forgot.
Article continues below advertisement
"The good news is that although there is the real concern of dementia fears, it largely has not impacted his ability to work in Hollywood — and in true super hero form — he won't slow down because new technology like ear pieces allows actors of his caliber not to skip a beat."
Willis has a staggering five films in post-production and is scheduled to start shooting Die Hard 6, also known as McClane, that is the original story to the popular film franchise.
Article continues below advertisement
The megastar became the subject on online jokes after it was revealed in Page Six that he was asked to leave a Los Angeles Rite Aid on Monday after he "refused" to wear a mask and made employees and other customers upset — despite having a bandanna tied around his neck.
In a comment on Tuesday, Willis told PEOPLE: "It was an error in judgment. Be safe out there everyone and let's continue to mask up."
Following the ne
Article continues below advertisement
During the pandemic, Willis has spent much of the pandemic at his Idaho ranch with ex-wife Demi Moore and their three children, Rumer, 32, Scout, 29, and Tallulah, 26.
His wife, Emma Heming, and their two young daughters, Mabel, 8, and Evelyn, 5, later joined the group after she received her daughter's test results following an accident with a hypodermic needle in a Los Angeles park.
"Between Demi and Emma, the family has always ensured Bruce has the support and care he might need at any given time," says our source. "It's sad that people are making fun of him."