NEWS
Building an Empire, One Lash At A Time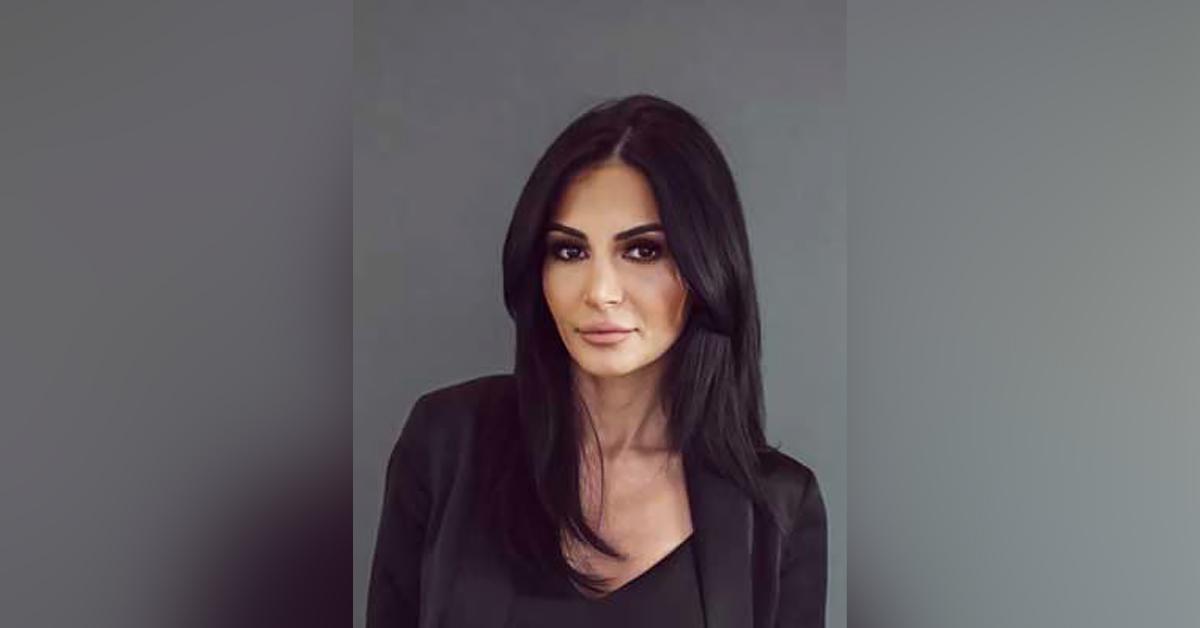 Lashes de Anna has made a name for itself as the top eyelash studio in the greater Los Angeles area, catering to celebrities, beauty gurus, influencers — the list goes on and on. That's all because of founder Anna Branti, a young woman who moved to the U.S. just six years ago. In this short time she has built an empire all on her own, one lash at a time.
Growing up in a family that set the bar high, she was always pressured to be a doctor or a lawyer. In her hometown in Germany, Anna worked in an office, focusing more on administrative work and developing her business mindset at an early age. On the side, she began managing a hair salon in Germany, with her husband at the time. Her partner was not a native speaker in the country and had a hard time running the business without speaking or knowing how to communicate in German. Anna was there as a liaison. She translated, took care of the salon paperwork and permits, and everything to do with the administrative aspect of the business.
"I was very involved in everything, and then one day, I told myself, I need to learn something in the beauty industry because I'm here 24/7," Anna said, smiling. "I was doing the administrative work, the cleaning, the hiring. I was managing everything, why not add a beauty skill to my list of talents."
She decided to take evening classes to become an esthetician. After 6 months, she obtained her license and that's when it all started. Going to beauty shows and conventions was something she always enjoyed. Two years later, after attending numerous conventions, something wonderful happened. Anna ended up going to a beauty convention in Düsseldorf Germany and became intrigued by an eyelash extension booth.
Article continues below advertisement
Eyelash extensions were so new that she had never seen them before, and not a lot of people at the convention were even interested in the booth. Anna bought everything they were selling and started watching tutorial videos to teach herself how to apply the lashes.
Then, Anna started experimenting with eyelash extensions on others. When she was first starting out, she had to beg her customers at the hair salon to let her try out lashes on them.
"I struggled for a year. I messed up a lot of lashes on my clients but they were always very patient, they said they trusted me no matter what. This gave me the strength and the confidence to just figure out the way," she says. "I feel like everything that I had to teach myself was taught with practice for 8 years, in which I've been very hands-on."
Now, her customers swear by her and won't let anyone else touch their lashes.
Article continues below advertisement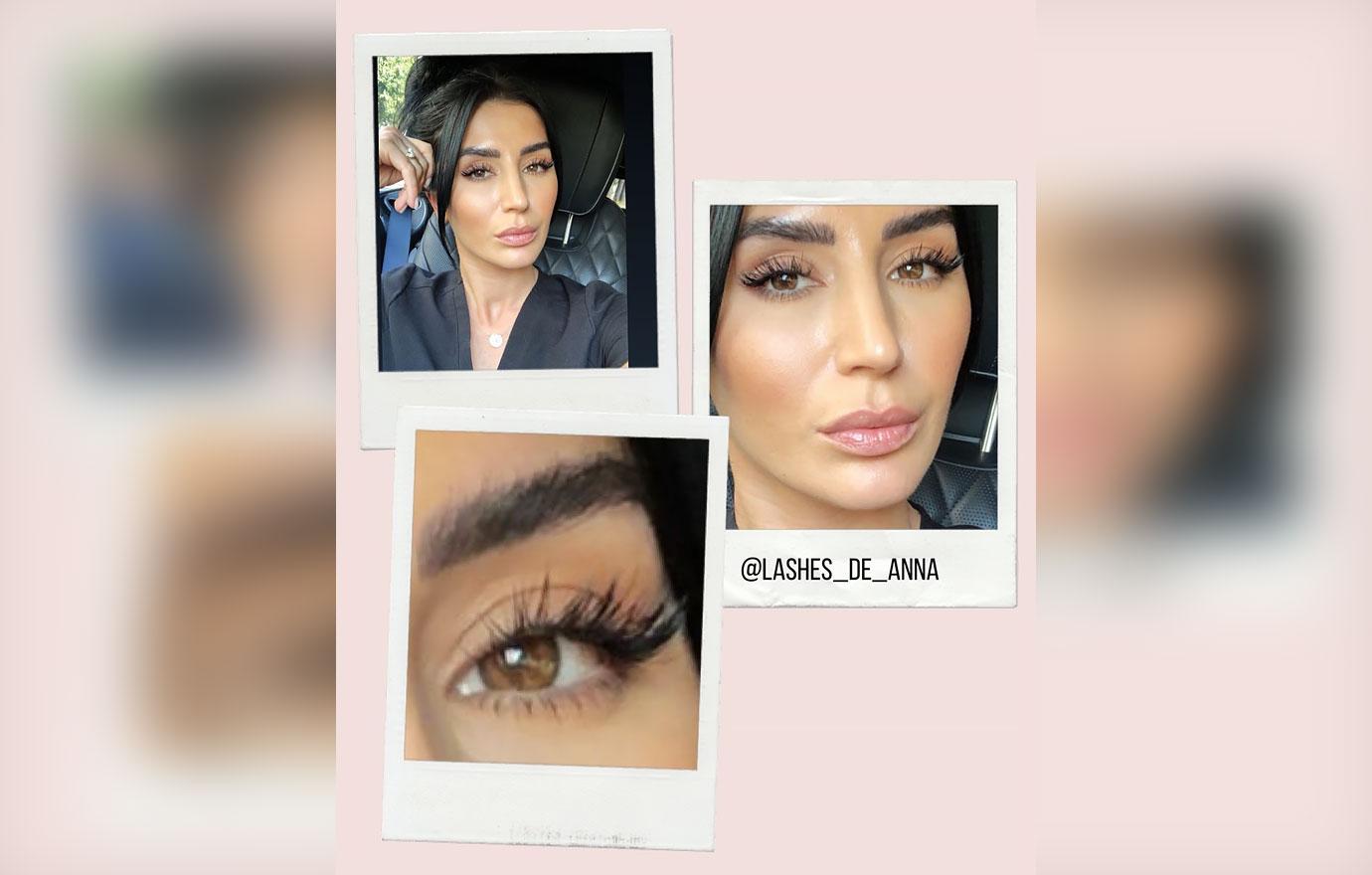 A few years later, leaving everything behind, Anna, her husband (at the time), and their kids moved to California, where she quickly realized she didn't want to work for anyone else.
"I came from being a salon owner, running my own business, being my own boss, then moving to another country. These are all bold steps and for me it was clear: I'm not gonna work for anybody else. I have to pave my own way," she said.
The trendsetter that Anna has become is remarkable. She's been coming up with her own lash styles and techniques to create specific shapes and looks from the very beginning. Pioneering her own version of the "Cat eye" look and the "Wispy cat eye" among other styles and shapes. No one has been able to duplicate her looks, making her one of a kind.
Coming from Germany, Anna says the eyelash trends were quite different than what was around when she first moved to the U.S.
"Nobody was wearing strip lashes in Germany," she recalls. "I don't even think we had that trend. We skipped that trend and went from just regular lashes into eyelash extensions."
Then when she moved to California, she noticed everybody wearing strip lashes, which she thought looked totally tacky and fake.
"I would look at their lashes and would just want to rip them off," she says, laughing. I told my clients ``Let's take this off, Let's do extensions instead.'"
Article continues below advertisement
Anna says, at first, it took her a couple of months to convince people to really trust her to do their lashes and then, "Boom! One person would get their lashes done and we would get five new referrals. Then the five would come, they would get me 20 referrals. It was just booming right away."
Anna's skills, talent, and innovation in eyelash design was speaking for itself. Within less than a year, she was able to upgrade from renting a small room in a salon to opening her own studio in Burbank. Now, Lashes De Anna is always booked with a full schedule. Her studio has amazing technicians that she has trained herself, working alongside her.
If you thought Anna could sit back and manage the business while her eyelash tech's work on clients, think again.
"She does multiple jobs at one time, She's the owner and the employee, and she's managing it pretty well," salon manager Marilyn says. "Her artwork is different. Her clients say she has the hands of an angel. Her clients love her too much for her to be able to stop lashing."
Article continues below advertisement
Anna quickly fends off the compliment and says the clients, the presentation, and the service matter too much to her for her to let it go. So half the week, she works with her clients, and the other half, she does administrative work. She even runs the @lashes_de_anna Instagram page herself, with nearly 18,000 followers. Oh, and she also runs the "Lash Academy'' — providing up and coming technicians with training for extensions, lash lifts and tints. She also recently opened up a supply shop right next door to the studio, so clients can order online at lashesdeanna.com or stop by and pick up lash supplies in person.
With clients ranging from Ariana Grande and Christina Aguilera, to international star and grammy winner Rosilia and IG superstars like Nikita Dragun, Morgan Osman, Desi Perkins, Jordyn and Jodie Woods, Anna's personal service is highly sought after.
"Besides the fact that we're one of the only eyelash studios that works the way we do, we're on a higher scale, more of a professional eyelash studio that offers a lot of services that focus on your eyes," Marilyn says. "Anna is very, I want to say, she is a trendsetter, she is the one who coined eyelash extensions. So I would call her a master eyelash technician. That's why she's graduated from just being a tech to a salon owner."
Eventually, Anna hopes to have the business run on its own, with goals of opening more studios, franchising, and supplying the products to other lash studios.
Her advice to other women who hope to open their own business: "Don't fear anything. You shouldn't be scared of any steps that you want to take. If it's in your mind, just get up and do it, believe in yourself. Just like that famous quote from the movie Field of Dreams: 'Build it, and they will come.'"