Cardi B Is No Stranger To Showing Skin — See The Rapper's Most Scandalous, NSFW Snaps
Rapper Cardi B has become an icon ever since she burst onto the music scene with her smash hit "Bodak Yellow" in 2017. The outspoken singer is known for her powerful vocals and head-turning fashion.
Article continues below advertisement
The former stripper owns her curves and isn't afraid to flaunt her figure. She recently posted a nude snap via Instagram following her shocking announcement at the 2021 BET Awards that she was expecting her second child with on-again, off-again husband Offset.
"We listened to each other, communicated, prayed and then God blessed us and our family with another little blessing," she captioned a nude snap on June 28, with Offset kissing her neck and cradling her baby bump. "Our home feels so blissful and very busy 😩but we are ready and so happy!! Thank you soo much everyone for the congrats and well wishes 🤗."
Article continues below advertisement
The 28-year-old songwriter also leaked her own nude after she accidentally posted a topless pic via her Instagram Story on October 13. She claimed she was taking the picture, hit send and then realized she was uploading it to her Story. She tried turning off her phone to stop the picture from uploading, but the damage had been done. She quickly turned it back on to delete the NSFW snap.
Article continues below advertisement
"I was a stripper, and I was like f**k it, everybody saw my tits all the time," she joked after the mishap. "I got some big a*s nipples, that just came from motherhood," she added, referring to her daughter, Kulture.
From flaunting her breasts via Instagram, to showing off her "WAP" in music videos, Cardi B leaves us wanting more — and seeing her track record, she'll deliver.
Article continues below advertisement
Scroll through the gallery below to see Cardi B's sexiest NSFW snaps.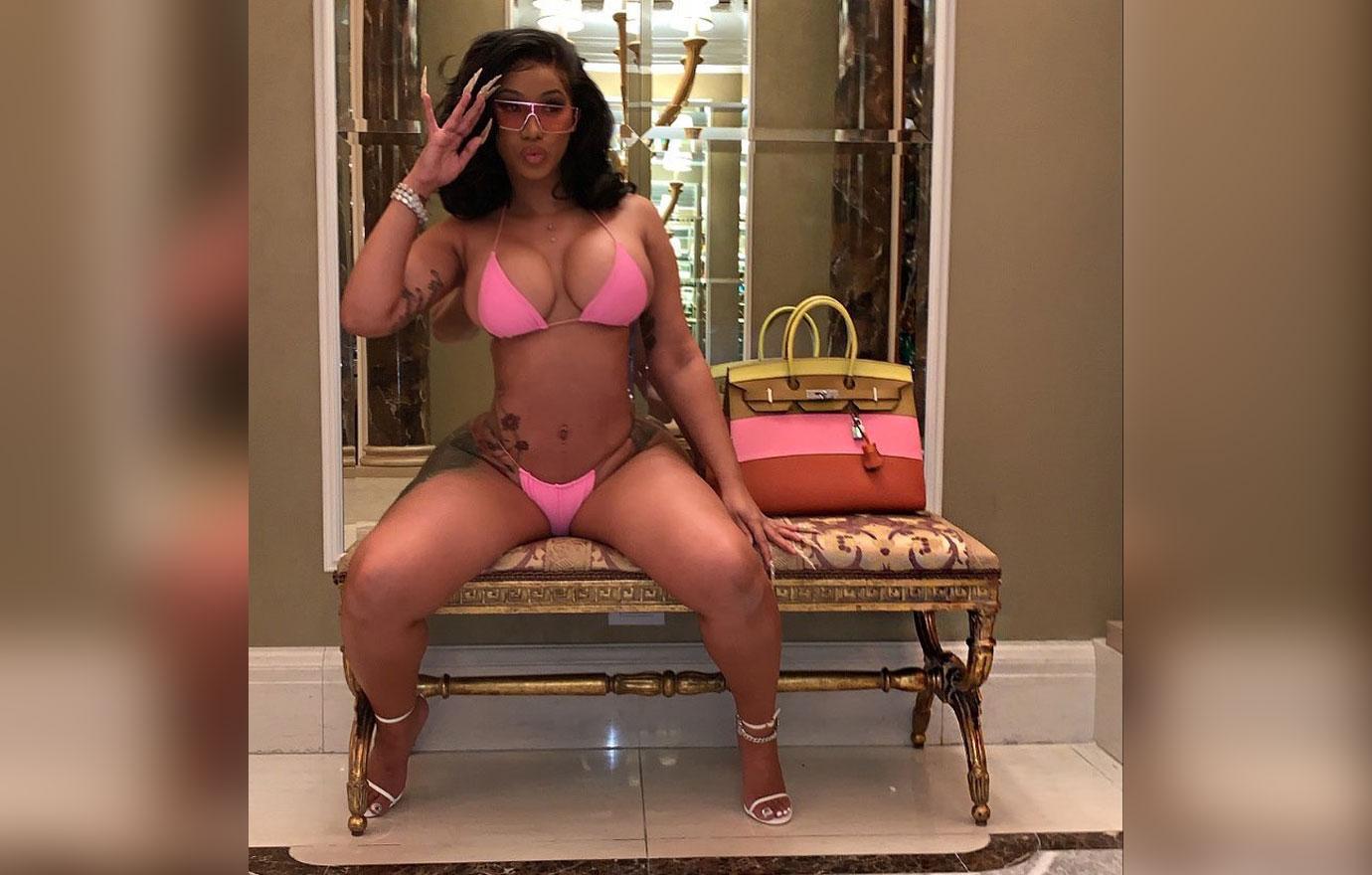 The singer sported a barely-there pink bikini that had all her 98 million-plus followers' heads turning.
Article continues below advertisement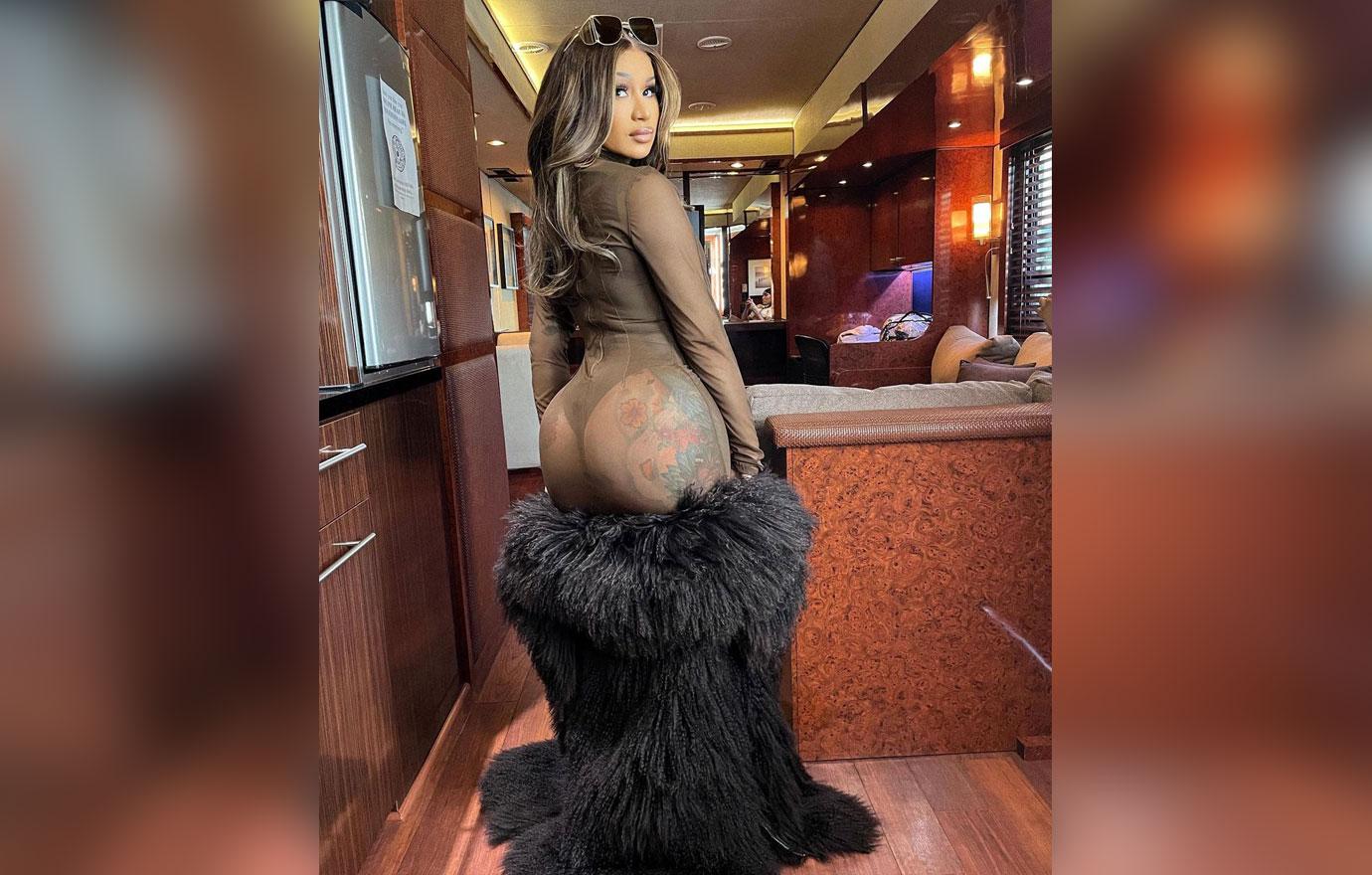 Cardi B flaunted her best asset in a sheer onesie with a fur coat.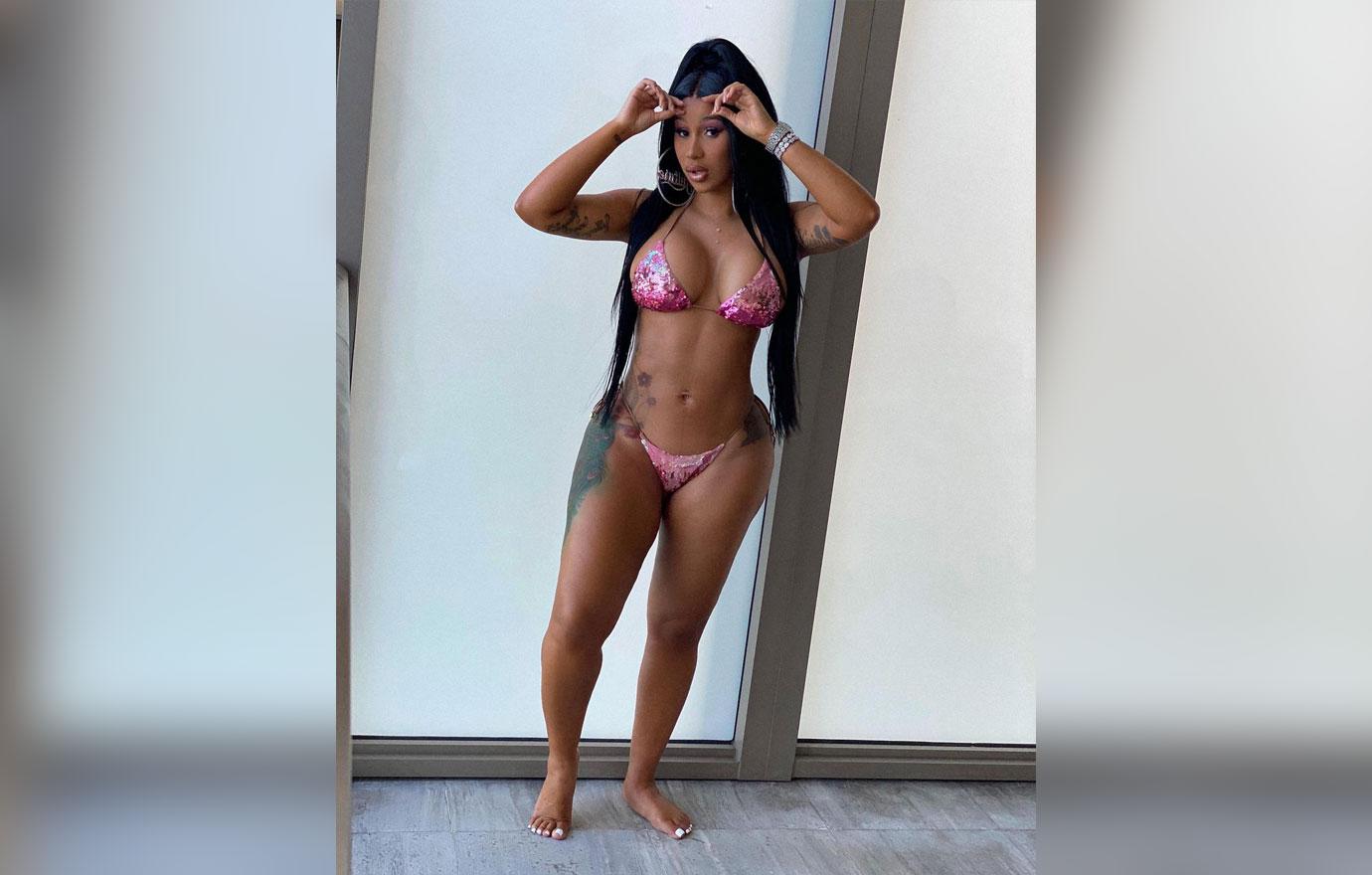 The "Please Me" songstress put her hips on full display in a sparkly pink bikini.
Article continues below advertisement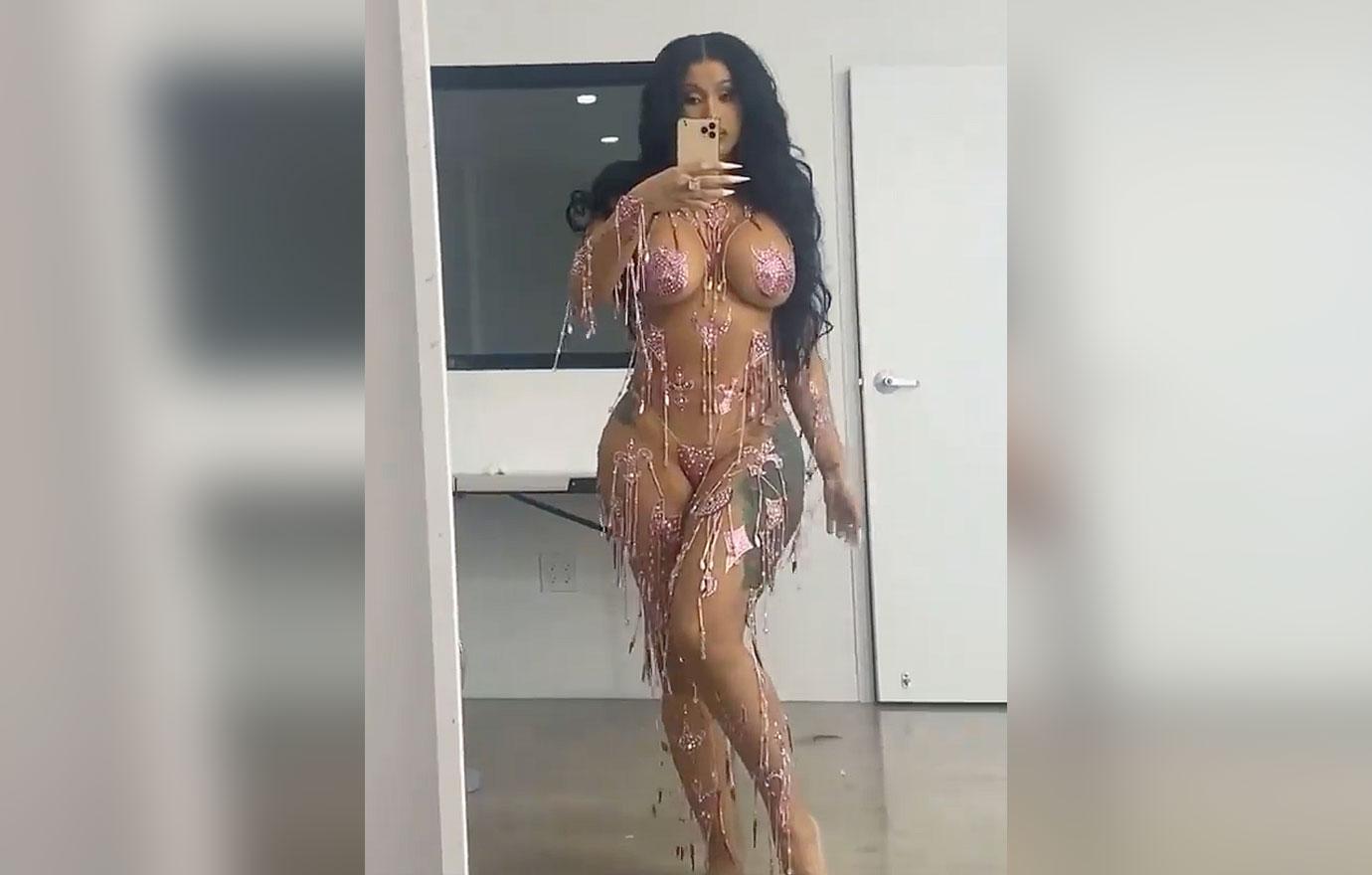 The rapper flaunted her figure via Instagram as she was promoting her new single "Up." The entire outfit was stickers.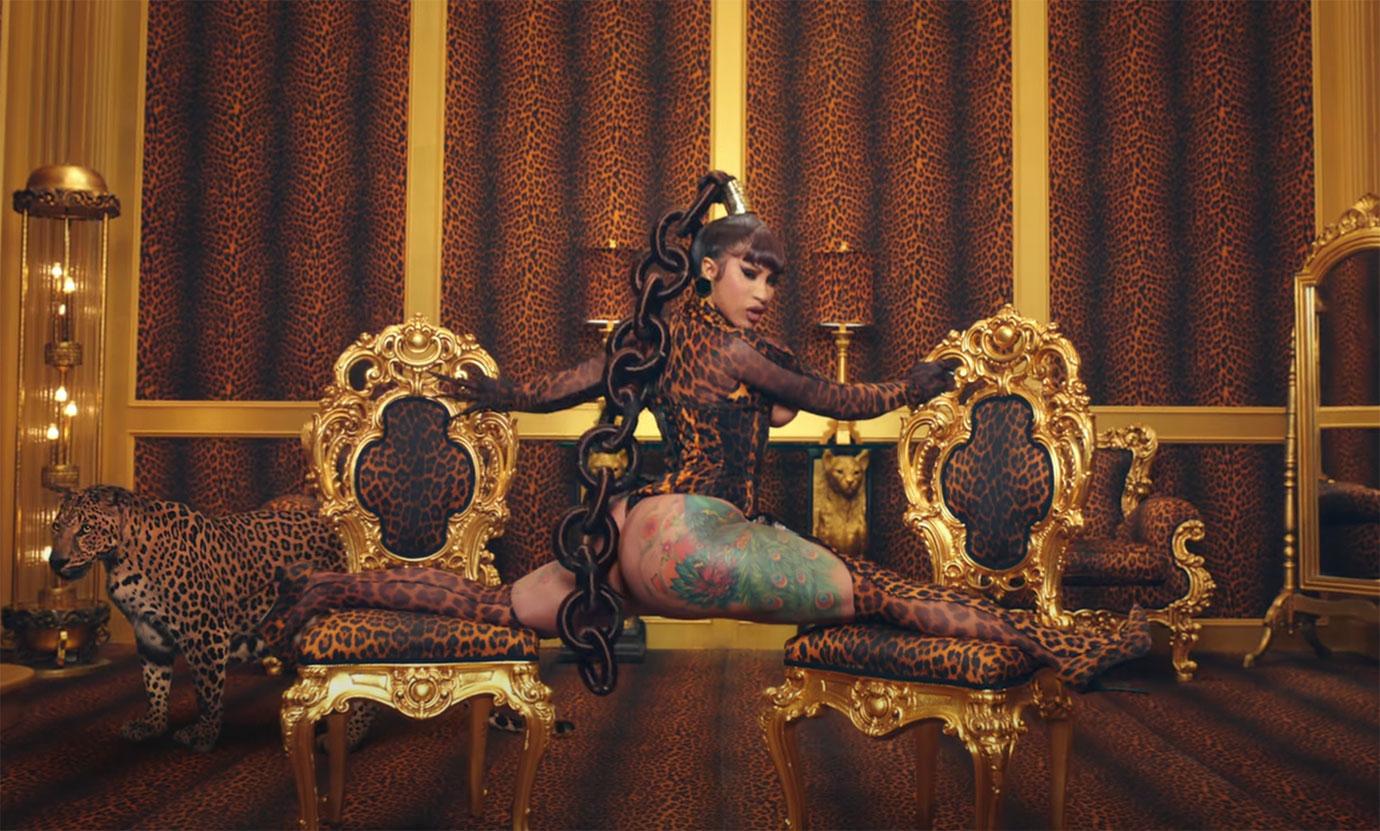 The "WAP" music video, featuring Megan Thee Stallion, was chock-full of sexy moments from the singer.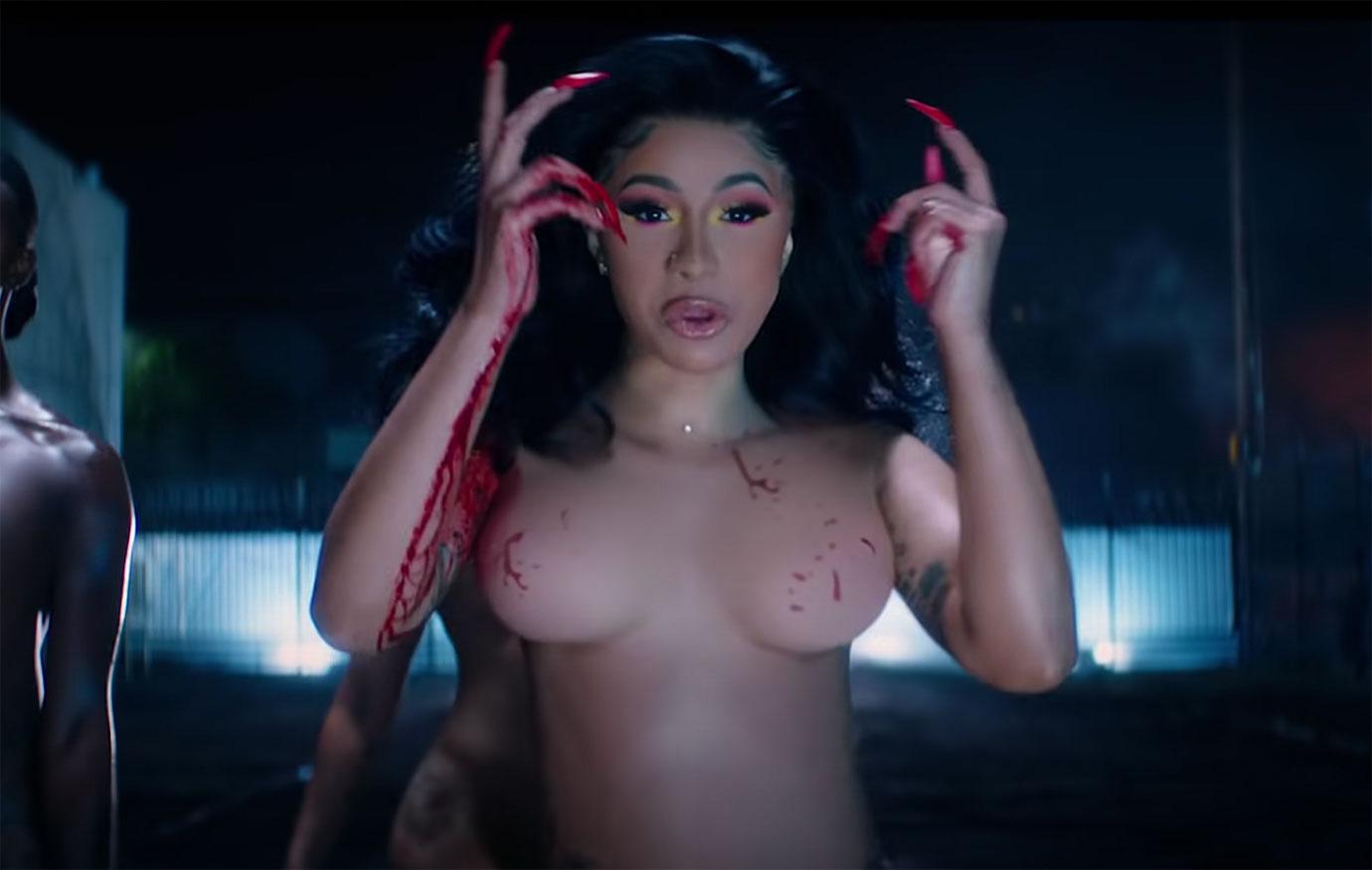 Cardi B went full nude in her music video for the smash hit, "Press."