NEWS
Caroline Kennedy's Secret Life With Mom & Dad: Intimate Memories Of Her Famous Parents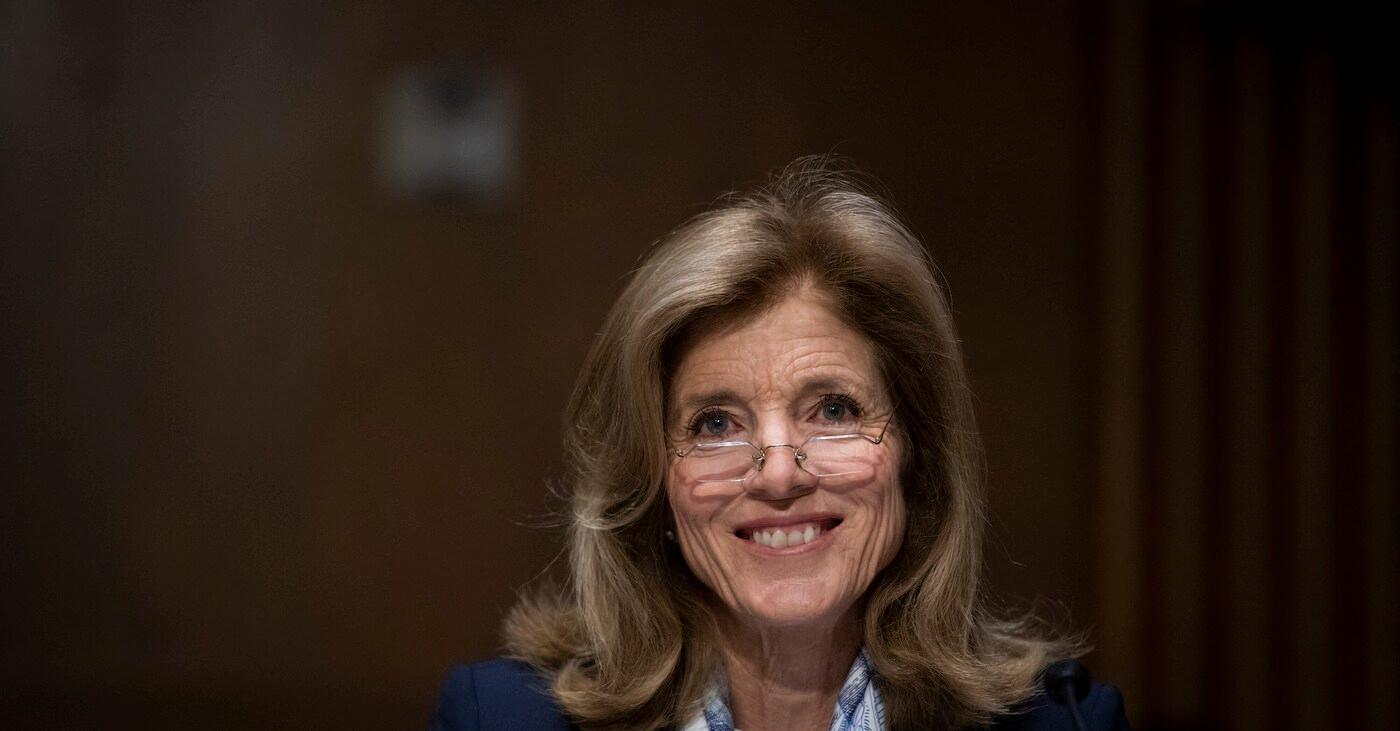 In the face of tragedy, Camelot's sole survivor, Caroline Kennedy, has bravely forged a life as wife, mother, attorney, author and a diplomat who recently moved to the land Down Under as the U.S. ambassador to Australia, starting a brave new chapter at 65! Although her beloved father — John F. Kennedy — was assassinated in 1963 and mom Jackie died from lymphoma in 1994, she has a treasure trove of sweet memories of them. "My family legacy is something I'm really proud of, and I try to live up to it, and I think the fact that it means something to people around the world makes me really proud and want to be worthy of it and do what I can to continue the values that my father would like," she said.
Article continues below advertisement
Caroline was born November 27, 1957, and when she was three, she moved with her parents, President John F. Kennedy and Jacqueline, and baby brother John Jr. into the White House, where people remember her as being "a trifle remote and a bit shy at times, yet remarkably unspoiled."
She was often seen riding her pony Macaroni around the grounds, and at her birthdays, she received gifts from world leaders, including a puppy from Soviet Premier Nikita Khrushchev and a pony from Vice President Lyndon Johnson. Even these things didn't turn her head, and in 1986 she married like-minded New Yorker Edwin Schlossberg, who says "publicity doesn't interest me ... because it distracts you from what you care about." The couple have three grown children, Rose, Tatiana, and Jack.
Caroline said she has fond recollections of her dad working in the Oval Office "making paper necklaces, eating candy and running around the desk."
"I do remember living in the White House, going in to see my father work, visiting him in his office, the stories he used to tell me," recalled Caroline, who says one of her favorite memories of the White House years was "dressing up in a little witch costume and going over to scare my father in his office."
When little brother John started to grow, she had a pal in the White House, and the twosome became very close. "He laughed pretty much at everything I did," recalled Caroline. "But at the same time, he was my biggest champion."
When they sailed aboard the family yacht, Honey Fitz, she would sit in her dad's lap and he would let her pretend to steer! "He would point out the white shark and the purple shark who always followed the boat, although I could never quite see them," remembered Caroline. "He would say they especially liked to eat socks and would have his friends throw their socks overboard, which I loved."
Article continues below advertisement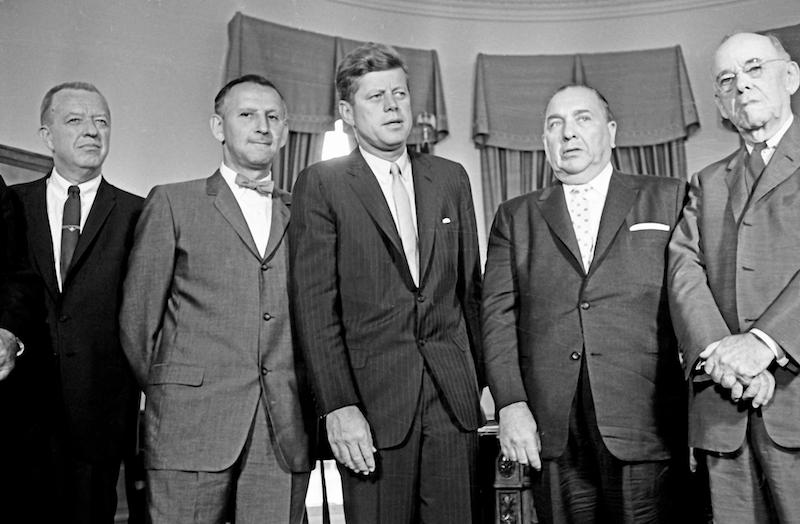 Her dad loved to give her piggyback rides and would make her squeal with laughter! A few days before Caroline's sixth birthday, her beloved father was cruelly assassinated in Dallas, Texas.
Article continues below advertisement
It was the White House nanny, Maud Shaw, who broke the news to her. She sat on the edge of Caroline's bed and told her, then stayed through the tears until she fell asleep. Caroline said, "I've thought about him and missed him every day of my life, but growing up without him was made easier thanks to all the people who kept him in their hearts, who told me that he inspired them to work and fight and believe in a better world."
Of course, Caroline also still speaks in admiration of mom Jackie, who she was lucky enough to be with until 1994, when she died from lymphoma. By then, Caroline was a wife and mother with three young children to care for, so there was no time to fall apart, although she and Jackie were very close. "My mother brought her sensibility to [the White House]," said Caroline proudly. "Her children were her priority. When she first moved in, she concentrated on creating a home for her family, but she also shared my father's love of history.
Article continues below advertisement
For both my parents, history was not a dry academic affair but a conversation with the most interesting people you could ever hope to meet — a conversation that could help us solve the problems of our own time." Caroline is proud of her mother for being able to face the terrifying nightmare of the assassination with grace and dignity, characteristics she has tried to imitate in her own life.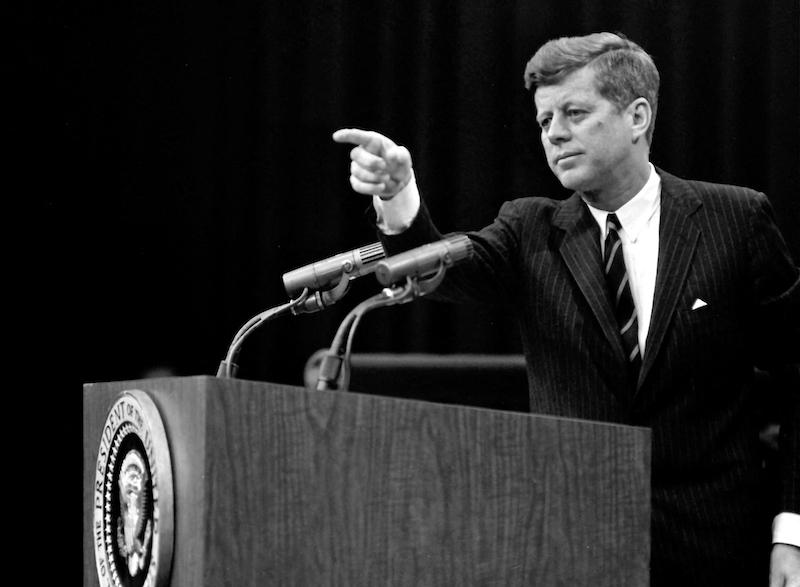 Article continues below advertisement
Never miss a story — sign up for the OK! newsletter to stay up-to-date on the best of what OK! has to offer. It's gossip too good to wait for!
Article continues below advertisement
"It's amazing to remember how young she was — she was just 34," said Caroline. "I think a lot of her courage, strength and dignity came from within. She had a very strong moral code, self-discipline and commitment to me and John and to my father's memory that made her able to continue."
After JFK's death, heartbroken Jackie moved with her children to New York City's Fifth Avenue to give them a normal life far from the prying eyes of Washington, D.C. "We moved because she loved New York, and she felt she could start a new life there," explained Caroline. "Washington is all about the president, and I think she believed it would make her sad to stay. She thought John and I could grow up in a freer environment in New York. People in New York had taken her and John and me into their hearts — respecting her privacy as well as embracing her."
Jackie took a job as an editor at a publishing house, and their apartment was filled with books and poetry, which both of her parents loved. Caroline and John regularly copied out and illustrated poems for their mom on birthdays and Mother's Days. They'd recite them too, "if we were feeling competitive.''
Caroline said she was recently looking through her mother's scrapbooks and came across a poem John had copied and sent her. "Willie with a thirst for gore, Nailed his sister to the door,'' went the poem, by an unknown author. "Mother said with humor quaint, 'Careful, Willie, don't scratch the paint!'"
"It brought back memories of our relationship," said Caroline. "I laughed so hard." Caroline faced tragedy again when she lost her brother five years after her mother when his plane crashed off Martha's Vineyard, dying alongside wife Carolyn Bessette and her sister Lauren Bessette. "I think about her [Jackie] and John all the time," said Caroline. "They're with me always."