BABIES
'Can't Wait To Welcome Our Baby Girl': Tennis Star Caroline Wozniacki & David Lee Expecting Their First Child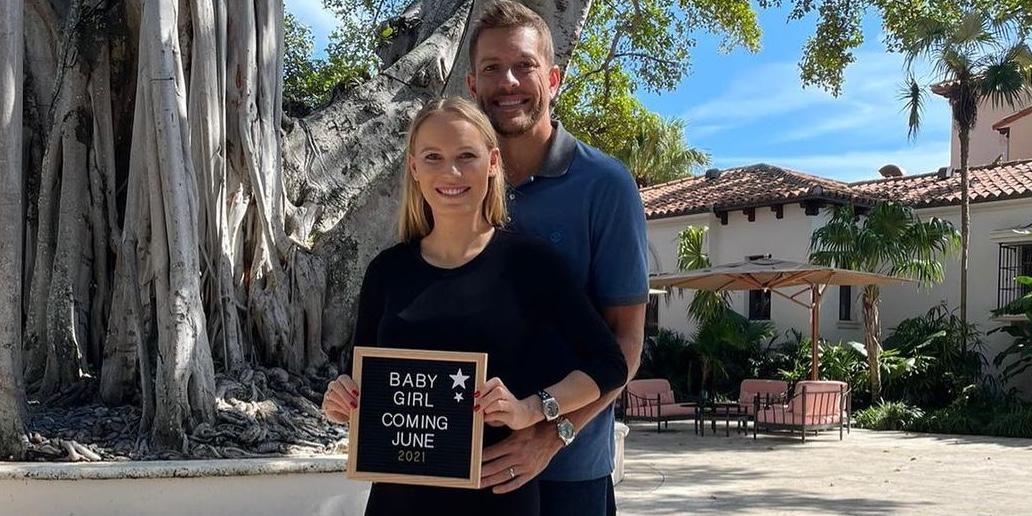 Article continues below advertisement
"We can't wait to welcome our baby girl in June! 👨‍👩‍👧❤️," the 30-year-old captioned a photo of baby items and a sonogram photo. 
Article continues below advertisement
Lee also posted a sweet snap on his own Instagram page showing the couple smiling outside while holding a sign that read, "Baby Girl Coming June 2021" over the mom-to-be's growing belly.
"We are so thrilled to welcome a baby girl in June!!! ❤️," the 37-year-old wrote.
Article continues below advertisement
Wozniacki and Lee married in June 2019 at the luxury resort Castiglion del Bosco, a Rosewood location near Montalcino in Tuscany. Serena Williams was one of her bridesmaids while other tennis pro Angelique Kerber, Agnieszka Radwańska and Urszula Radwańska were all among the guests. 
In December 2019, Wozniacki announced that she was retiring from tennis, writing on Instagram that she wanted to start a family in the near future.
"I've always told myself, when the time comes, that there are things away from tennis that I want to do more, then it's time to be done. In recent months, I've realized that there is a lot more in life that I'd like to accomplish off the court," she wrote at the time.
"Getting married to David was one of those goals and starting a family with him while continuing to travel the world and helping raise awareness about rheumatoid arthritis (project upcoming) are all passions of mine moving forward."