BABIES
Meet Little Walker June! Teen Mom 2's Chelsea Houska DeBoer Shares Newborn Baby Photo From The Hospital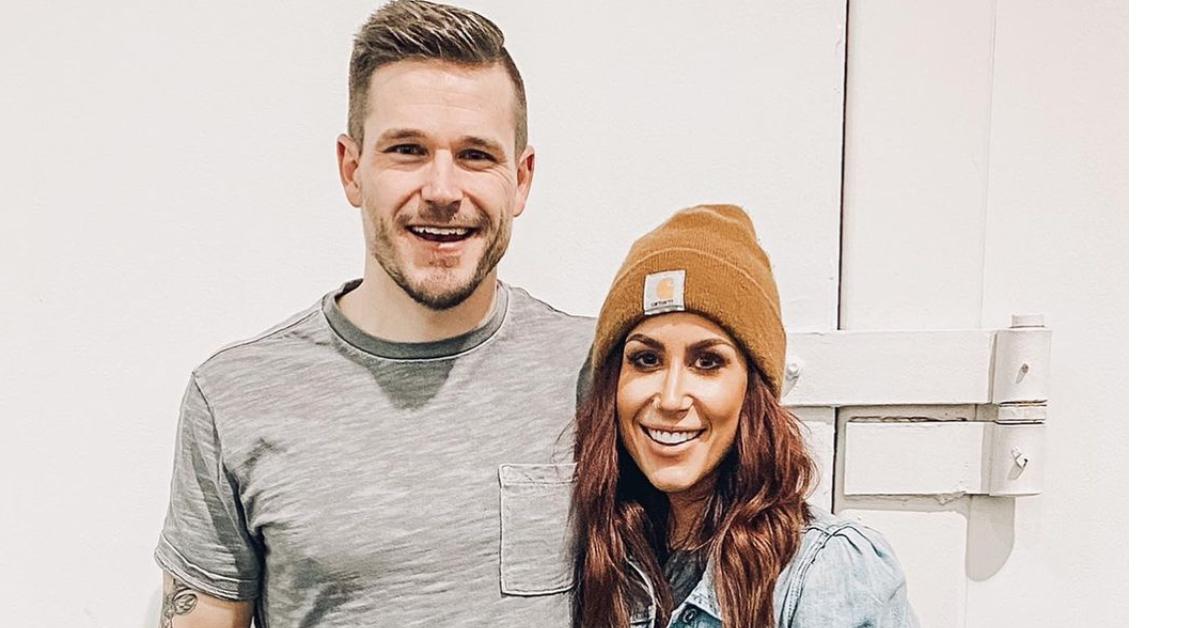 A little miracle! Teen Mom 2 alum Chelsea Houska DeBoer is already looking back on the day she and husband Cole DeBoer welcomed newborn daughter, Walker June — just three days after giving birth.
Chelsea's fourth baby smiled up at the camera while resting in her mama's hands. She captioned the latest baby pic with a white heart and tagged her hubby.
Article continues below advertisement
One day prior, the reality star posted an adorable photo with Cole and the newest member of their family. "What a life we have built @coledeboer 🤍," she captioned the snap of Cole lovingly looking at his daughter while Chelsea, 29, smiled at the camera. "❤️❤️ beyond grateful!!" Cole responded.
Article continues below advertisement
Chelsea announced the arrival of little Walker earlier this week, telling her 6.1 million followers that Walker weighs "6lbs 1oz." "She decided she wanted to share a birthday with her big brother, Watson and surprised us by coming last night🤍," she wrote alongside the post.
The lovebirds share daughter Layne, 2, and son Watson, 4, and Cole also helps raise Aubree, 11 — Chelsea's daughter from a previous relationship.
Article continues below advertisement
Before announcing her departure from Teen Mom 2 last November, the co-founder of Aubree Says opened up about why her most recent pregnancy had been different than the rest. "I thought I was a pro," Chelsea said back in September to E! News. "I thought, 'Ok, I've had a boy and two girls. I know what this will be like,' but this one has definitely been different."
Article continues below advertisement
She explained she was "definitely more sick" and had "acne," which she never experienced during her other pregnancies. "This one is definitely throwing me for a loop," Chelsea admitted. Despite an uphill battle, she remained positive about her pregnancy and growing family.
"My family is so fun and funny. I love being around them," the 16 and Pregnant alum shared. "I just enjoy having the family, living in the country and being able to go outside and have space. I'm definitely taking more moments to just really soak it in and be appreciative of family and everything we have."
The original Teen Mom 2 cast member decided to bid-farewell to the show after her ten-season run to start the next chapter of her life.
Article continues below advertisement
In an Instagram post last November, Chelsea confirmed her exit and shared that she and Cole will be "developing our brand and taking things to the next level with new endeavors and expanding family businesses."
"It just feels like it's just time to close the chapter and I'm almost 30, I'm having my fourth baby. It just feels like the right time," she said of her reason for leaving the show on the virtual reunion.