BABIES
'He's Awesome & Cute': Justin Timberlake Confirms Arrival Of Baby No. 2 With Jessica Biel — And Reveals Adorable Moniker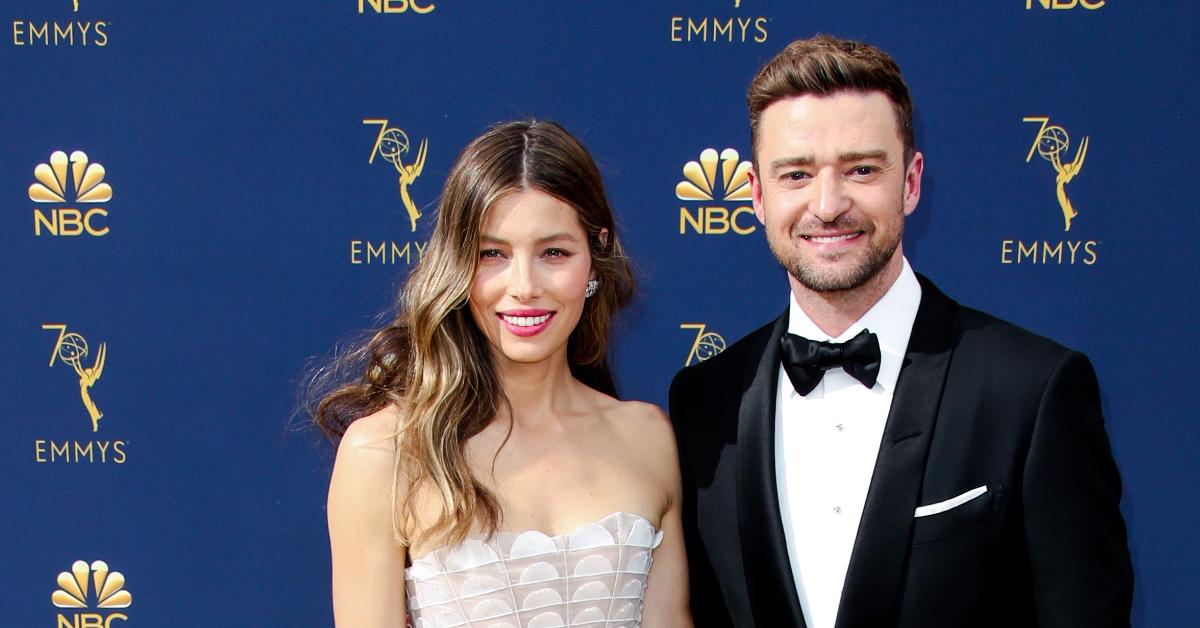 Article continues below advertisement
Timberlake appeared virtually on The Ellen DeGeneres Show — which will air on Monday, January 18 — where he discussed the new addition to his family.
"He's awesome and so cute. Nobody's sleeping," Timberlake joked in the clip. "But we're thrilled. We're thrilled and couldn't be happier. Very grateful."
Article continues below advertisement
While Timberlake and Biel kept the pregnancy news under wraps, Ellen DeGeneres was one of the few people "outside of the immediate family" who knew that the couple was expecting.
"I think we were FaceTiming and you said, 'Hey, you want to know a secret?' and then Jessica walked in and you put your hand on her stomach. You were like, 'I'm having another baby!'" DeGeneres recalled.
Article continues below advertisement
"Congrats Justin and Jessica. Babies are such a special gift from God," one fan replied after the video was posted.
"Glad you are feeling better, Ellen. And JT is always one of my favorite guests," another wrote, as DeGeneres previously had COVID-19.
"Congrats to the Timberlake family on their new son Phineas!" another gushed.
Article continues below advertisement
Timberlake and Biel also share 5-year-old son, Silas, who is excited about being a big brother.
"We don't see each other anymore," Timberlake joked about his eldest son. "It's a lot of fun. I guess the saying goes go from a zone defense to a man-to-man really quickly. It's great."
Article continues below advertisement
"Right now he's very much liking it. Phin can't walk yet or chase him down, so we'll see what happens," the dad-of-two added.
The "Cry Me A River" crooner also revealed that Silas has been spending his time playing video games. "He's into Legos and tennis. We got him a Nintendo Switch. It's just like, child crack," Timberlake said.
"He likes golf, but I'm not pressing it. I want him to like it if he likes it. He's fast and active so he's very good at tennis."
Article continues below advertisement
Former *NSYNC member Lance Bass confirmed the arrival of Timberlake and Biel's new son in September 2020 while chatting with Entertainment Tonight.
"Well of course! We've talked several times and of course we knew it before anyone else did so it's been a fun celebration and they're very very happy," Bass said when asked if he congratulated the duo on their new son.
Article continues below advertisement
"[The conversation] is all about babies. All about the new one that they just brought in. So all conversations about a newborn," Bass added.
However, Bass wouldn't spill the name of Timberlake's new arrival, as the pop star "would kill" Bass.
In 2018, Biel admitted that she hoped to expand their family but wasn't sure if it was in the cards for the pair, who tied the knot in 2012.
Fortunately, it looks like it all worked out!