ENTERTAINMENT
Catherine Zeta-Jones Says She Gravitated To The 'Darker Material' Explored In 'Prodigal Son'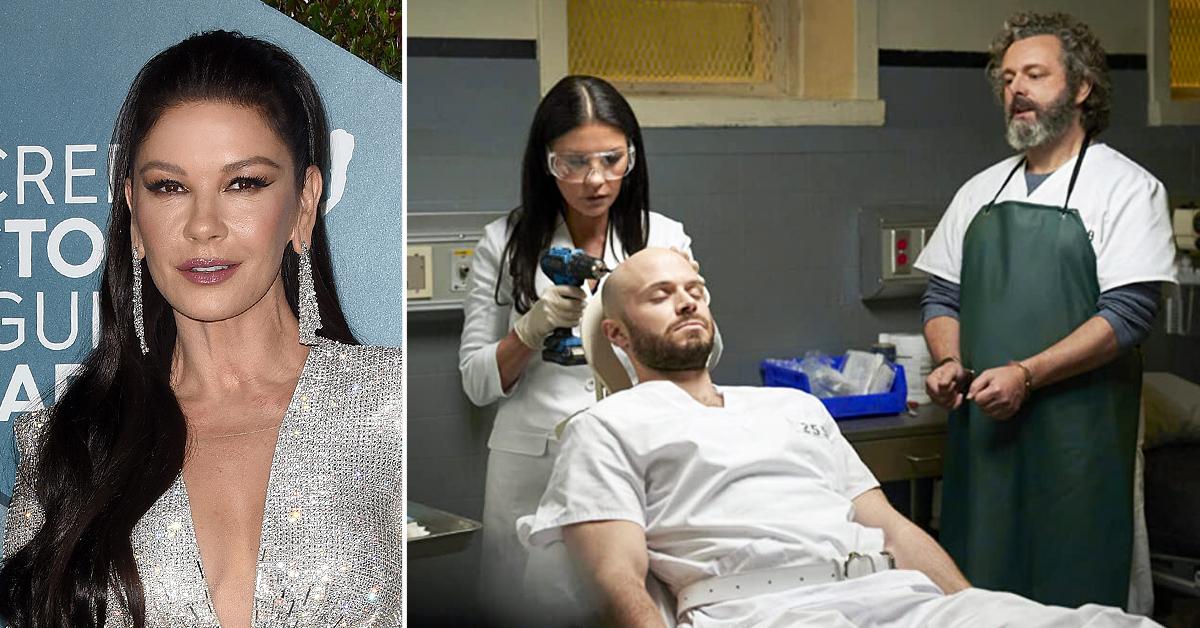 Catherine Zeta-Jones has been popping up on TV shows here and there, but she says her new series, Prodigal Son, is a keeper.
Article continues below advertisement
The actress recently joined the hit Fox crime drama as Vivian Capshaw, a newly arrived M.D. at the psychiatric hospital where serial killer Martin Whitly, a.k.a. The Surgeon (played by Michael Sheen), resides.
"Coming in, I had to ask myself, 'OK, what am I going to add?'" says the Welsh-born beauty, who first made her mark in Hollywood in 1998's The Mask of Zorro and later with her Oscar-winning turn in 2002's Chicago.
Article continues below advertisement
Here, Zeta-Jones, 51, talks more about her latest project.
Article continues below advertisement
Why did you decide to sign on to Prodigal Son?
Well, I was already a huge fan of the series, which has a nuance that makes it very different and powerful. It's a family drama with a twist of danger, and I gravitate to that kind of darker material. The day I told my agent that I wanted to join the cast, I was watching The View, and Whoopi Goldberg gave the show this random, incredible thumbs-up. And I'm going, "That's what I'm talking about!"
MORE ON:
Catherine Zeta-Jones
What drew you to the role?
When I read the script, the character pulled me right in. She surely knew The Surgeon was a serial killer and admired him from afar, and now she's sequestered in the bowels of this facility with this person. She was certainly intriguing.
Article continues below advertisement
Vivian's cool and calm, though she seems to have some secrets.
Very much so. With Vivian, still waters run deep, and there's a real complexity to her that will unfold as she finds herself in this very intense situation with The Surgeon.
Article continues below advertisement
Speaking of The Surgeon, what's it like working with Michael Sheen?
He's literally from my hometown in Wales! We have all of these mutual childhood friends and my mom and dad know his parents, but our paths never crossed. Still, from the moment I walked on the set, there was an instant familiarity with Michael that was so lovely and comforting.
He's also great at playing a wild-eyed killer.
Well, as Martin Whitly, he looks more like the Welsh men I grew up with than other characters he's played. Tony Blair would not hang around our village, but people who look like Martin did.
Why do you think people are so intrigued by serial killers?
With Prodigal Son, I think it comes from the work and the script. What's on the page is what we work with, but it's admirable when characters who are darker than regular folk are charming and interesting, and it takes great actors to play them that way. Like everyone else, I'm obsessed with the Godfather [trilogy] because even though it's the mob, it's fundamentally about family, which we can all relate to. In our show, there's a serial killer who happens to be part of the family.