EXCLUSIVE
'A Game-Changer': Catherine Zeta-Jones' New Role Has 'Given Her Marriage To Michael Douglas A Boost': Insider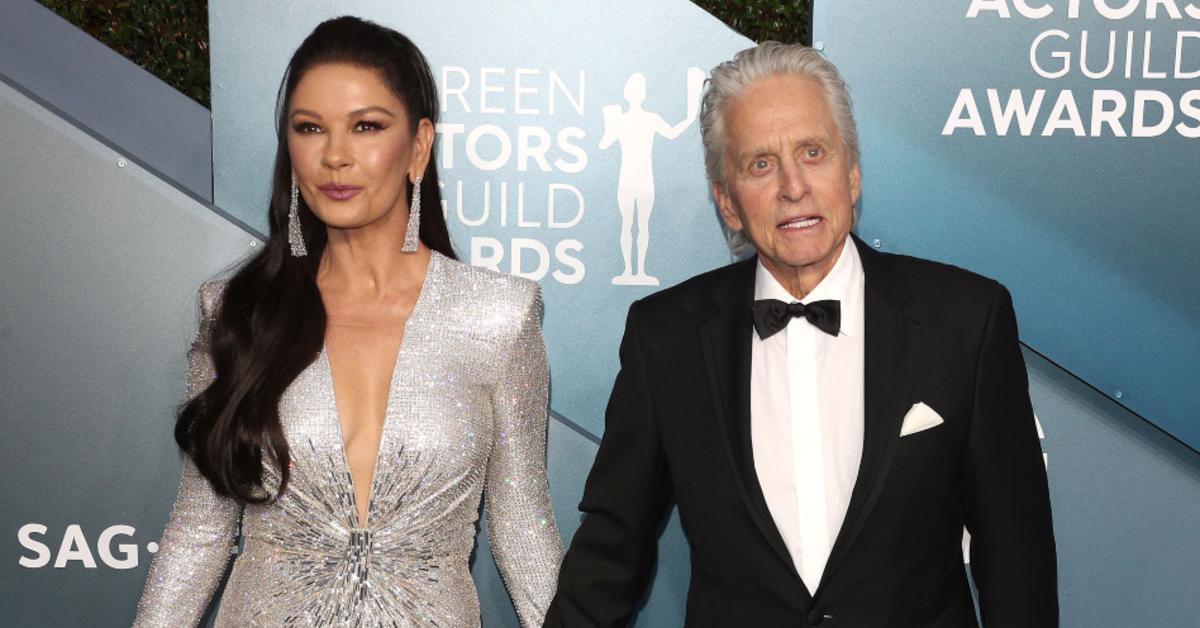 Good riddance, 2020! After a rough year, Catherine Zeta-Jones is in high spirits now that she's landed an exciting new role — and friends are hoping it will have a positive effect on her 20-year marriage to Michael Douglas, OK! has learned.
Since being cast in the Fox series Prodigal Son, Zeta-Jones, 51, "has been on cloud nine," a source exclusively tells OK!, noting that the actress, who suffers from bipolar disorder, was "miserable" quarantining at home while Douglas, 76, was busy with his hit show, The Kominksy Method.
Article continues below advertisement
"When Catherine's feeling depressed, it takes a toll on the relationship. But snagging a big role has been a game-changer," says the source. "She's in a great mood, working out and eating healthy again. This has given her a shot in the arm, and it looks like it's given her marriage to Michael a boost too!"
The two have been through a lot during their two decade-long marriage, but it seems like they're in a great spot these days.
Douglas has even acknowledged how much he appreciates his wife in a candid Instagram post.
"I love you always and forever @catherinezetajones ❤️ (Volume ⬆️) #20years," he captioned the photo from their wedding day in November 2020.
Article continues below advertisement
"I thought I had completely blown it, but I'm happy to say we [later] made contact, and the rest is history," concluded the actor, who shares 20-year-old son Dylan and 17-year-old daughter Carys with Zeta-Jones.
MICHAEL DOUGLAS PREEMPTIVELY DENIES MAJOR SEXUAL MISCONDUCT ALLEGATIONS
Meanwhile, the brunette babe has gushed about her man on Instagram. "I can express no kinder sign of love, than this kind kiss" William Shakespeare....... 💋," she captioned a photo of them kissing on January 5.
"Always smiling with you ❤," she captioned a black-and-white photo of the duo in late January.