NEWS
Celebrities You Had No Idea Were Roommates During the Early Stages of Their Careers: Brad Pitt, Ben Affleck & More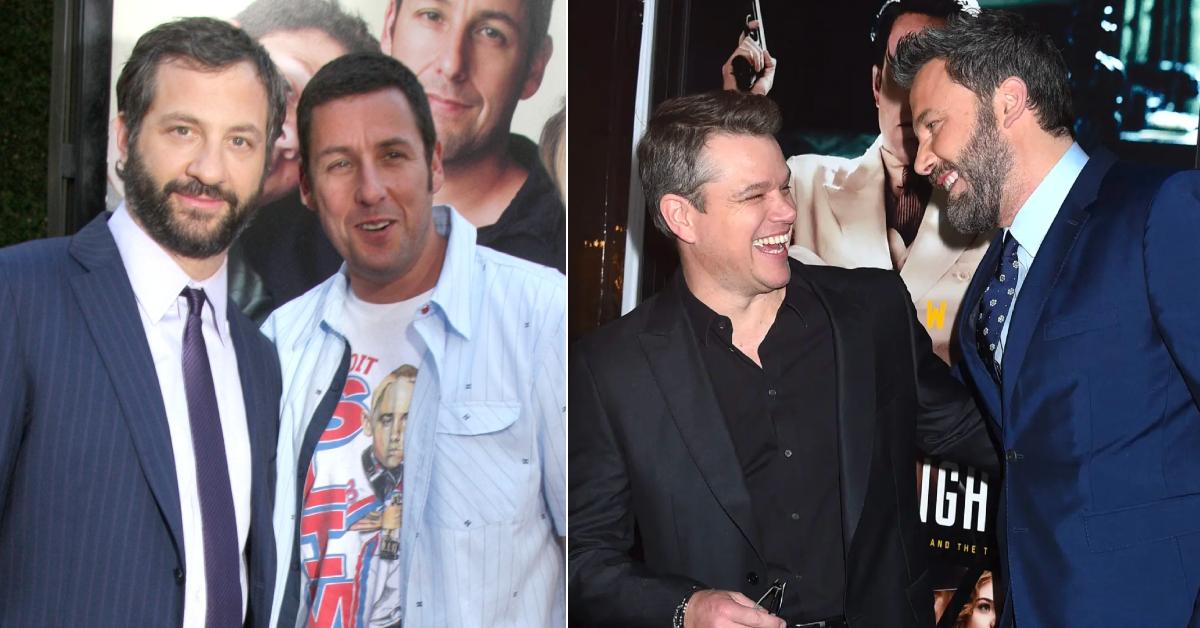 Some of the best celebrity bromances of all time all started from inside a tiny apartment.
At the beginning of their careers, rising stars — including Matt Damon, Ben Affleck, Brad Pitt and Adam Sandler, to name a few — came together with the little funds they had and one common big dream: to make it in the entertainment industry.
A recent survey conducted by the roommate matching site SpareRoom revealed that 41.7% of renters in the United States strongly agree the current rental market has negatively impacted their career progression. A whopping 78.38% of participants expressed strong agreement that searching for an apartment in the current rental market was a source of anxiety.
Well, certain celebs would definitely have to agree!
Keep scrolling to check out which of your favorite Hollywood stars were roommates!
Article continues below advertisement
Ben Affleck & Matt Damon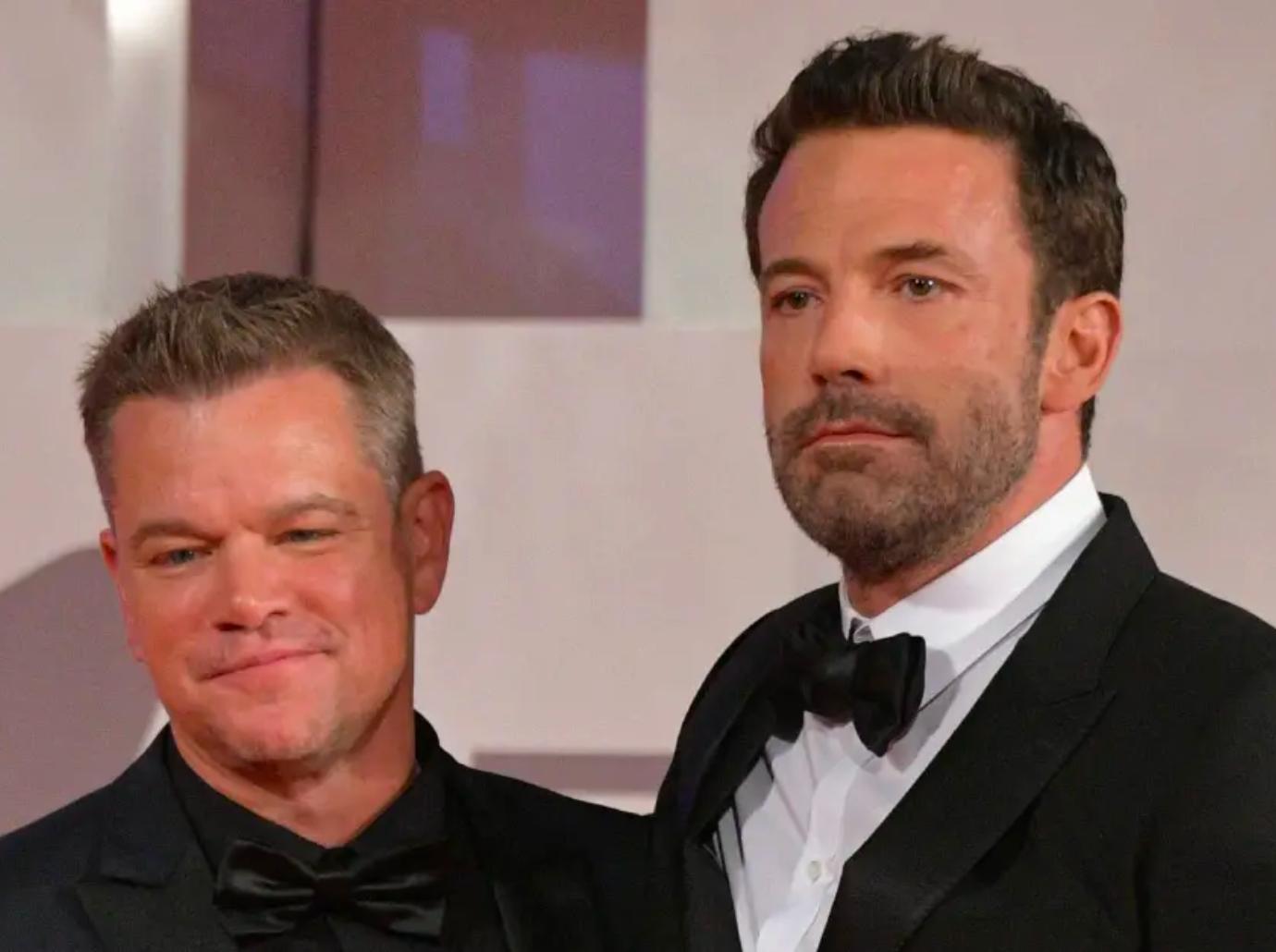 The Good Will Hunting costars went to high school and grew up side by side in Cambridge, Mass., where they discovered their shared dreams of becoming successful actors.
The dynamic duo lived together during their 20s and even shared a bank account while seeking out acting gigs, as OK! previously reported.
While Affleck loves his buddy, the Gone Girl star did admit Damon wasn't the best roommate.
"Matt's never paid a bill to this day, that I know of. We're like, 'Why are the lights not working?', and that's because the utility company needs money to continue to fund our electricity," Affleck confessed during his appearance on The Late Late Show with James Corden last month.
"Matt's a beautiful guy. I love him. He's my best friend. He's been great to me my whole life. He's a brilliant guy. I would not suggest living with him," he joked, noting how Damon never learned that "when you finish with something, it has to be washed or thrown away."
Jason Priestley & Brad Pitt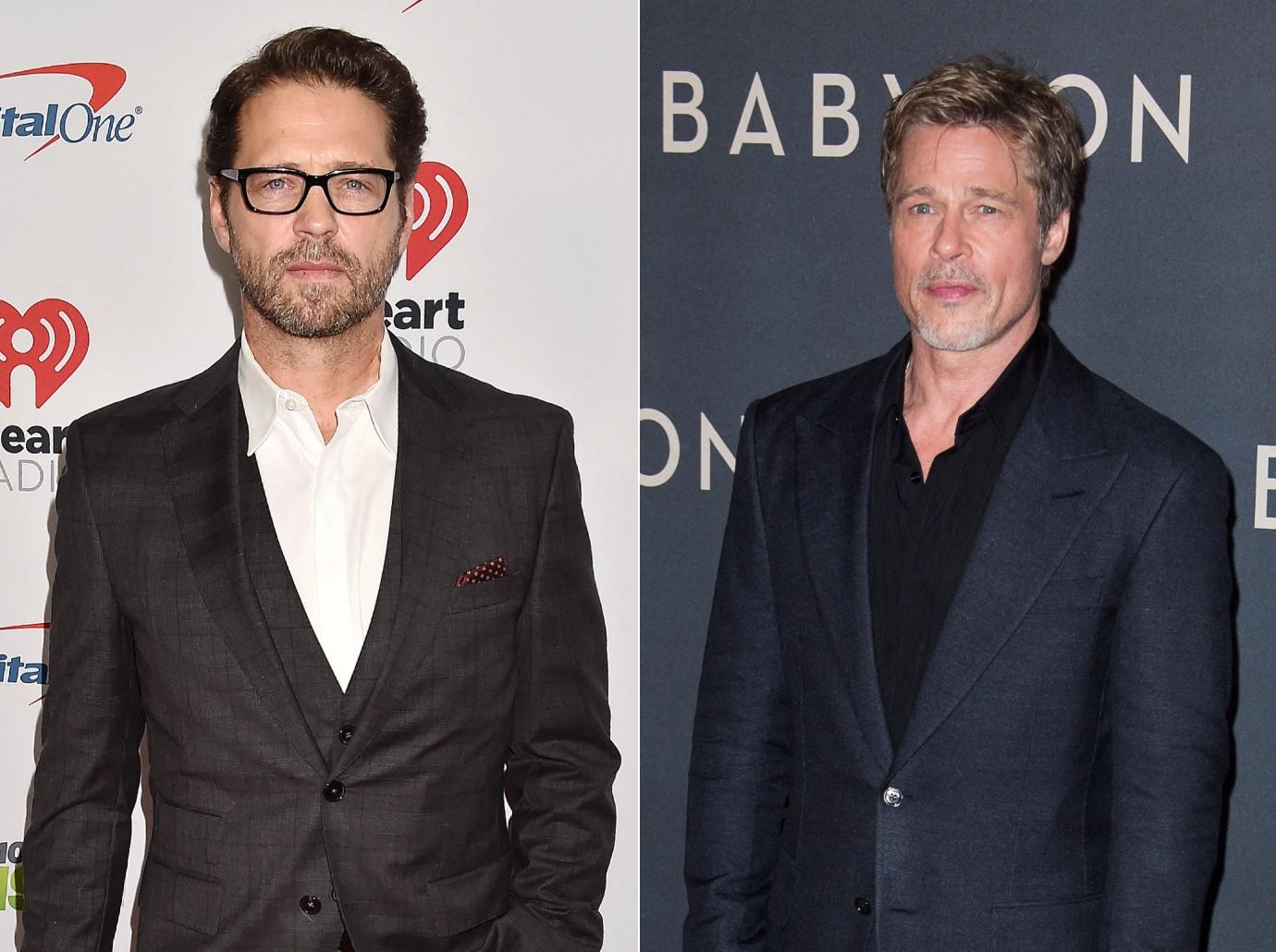 Pitt and Jason Priestley "were broke" when they lived together in an apartment in North Hollywood as young adults in 1987.
"We lived on Ramen noodles and generic beer — the kind that came in white cans labeled 'beer' — and Marlboro Light cigarettes," Priestley admitted back in 2014 during a chat with Interview Magazine.
"Just for fun, we used to have competitions over who could go the longest without showering and shaving. Brad always won. Having to go on an audition meant cleaning up, which is what usually put an end to the streak," he shared.
Article continues below advertisement
Never miss a story — sign up for the OK! newsletter to stay up-to-date on the best of what OK! has to offer. It's gossip too good to wait for!
Judd Apatow & Adam Sandler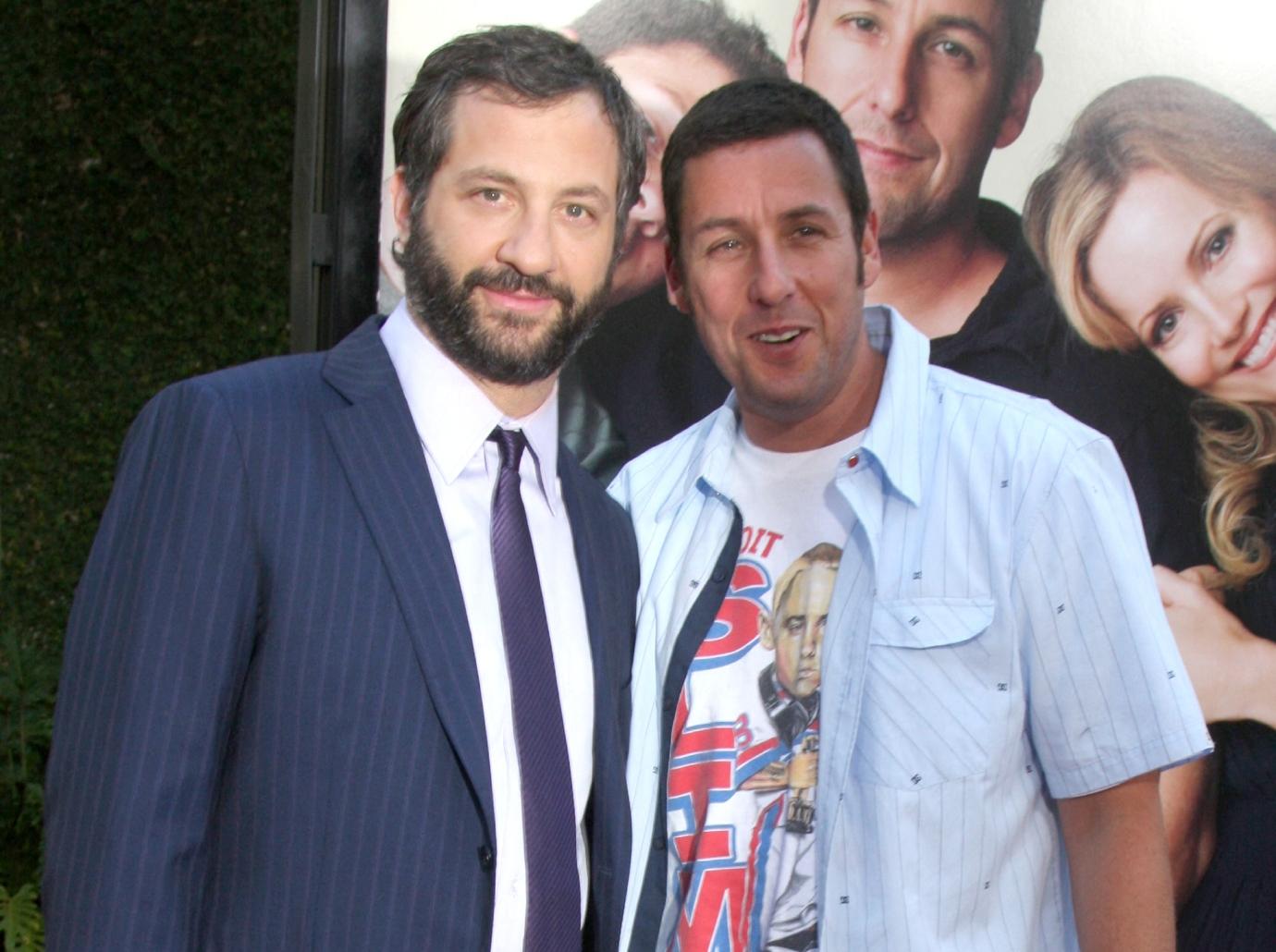 Sandler and Judd Apatow were roommates in a $900 apartment in the Valley of Los Angeles at the start of their comedic careers.
"Back then, life was just doing stand-up or writing jokes. You would sleep until noon every day and kind of stumble out," Apatow explained during his and Sandler's 2012 60 Minutes interview. "You would have to be at work at 8:30 at night. Work was sometimes 15 minutes."
"It wasn't broke. We were doing as comedians good enough to get by. We could eat at Red Lobster once every month. That was a big night out," Sandler joked. "That was like, 'We're fancy now.'"
Article continues below advertisement
Justin Long & Jonah Hill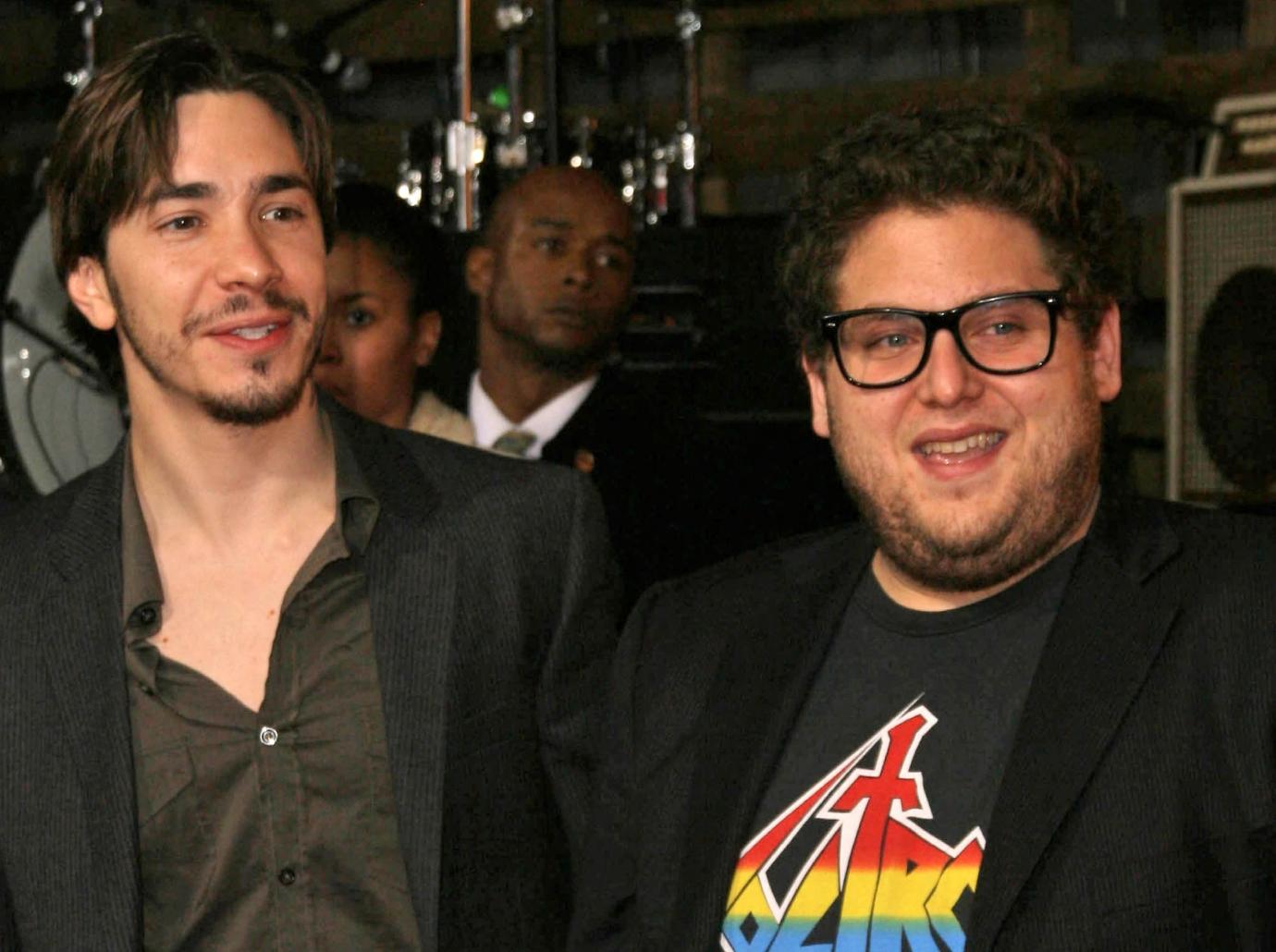 In the mid-2000s, Justin Long and Jonah Hill lived together as two struggling actors in Los Angeles, the Tusk star revealed during a 2016 interview on Watch What Happens Live.
The perfect pair would laugh "like hyenas" and were "both equally pretty messy," Long spilled, noting they would fight like "an old married couple."