Whose Side Are They On? Celebrities Who Have Supported — Or Condemned — Bill Cosby
Bill Cosby was once recognized as a beloved father figure during his run as Cliff Huxtable on The Cosby Show. But his All-American image shattered to pieces when he was accused of sexual assault.
Article continues below advertisement
A 2014 stand-up act by Hannibal Buress – in which he referred to Cosby as a rapist — reignited existing allegations made against the former comedian within the previous decade, prompting more of his accusers to come forward. At the time, Cosby garnered support from other notable names. "The man has singlehandedly sent a bunch of brothers and sisters to college, even if he didn't pay for it himself, he gave them the idea that it's possible," Eddie Griffin said of Cosby in 2015 during an interview. "The mother f**ker was so generous with his money, he bought colleges colleges and then some p***y is supposed to tear that down?"
Article continues below advertisement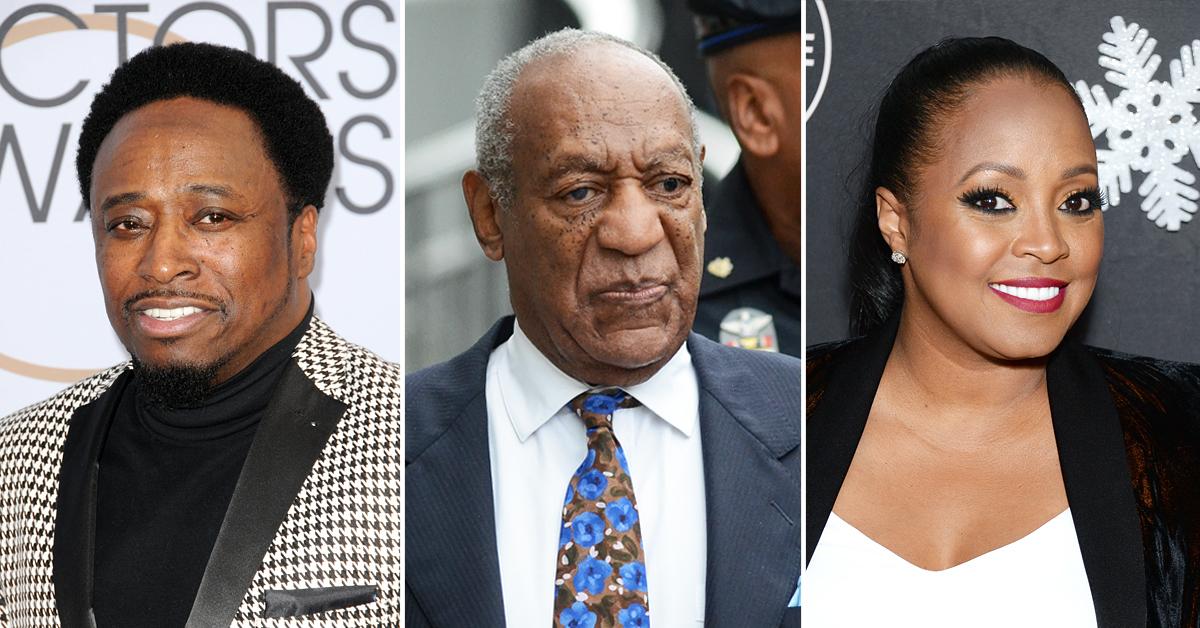 Damon Wayans defended Cosby by calling the allegations a "money hustle" and his accusers "un-rape-able" during an appearance on The Breakfast Club in 2015. (He later backtracked by telling critics to "stop twisting my words," adding, "For anybody who was raped by Bill Cosby, I'm sorry and I hope you get justice.")
Article continues below advertisement
Cosby also found loyal supporters in his former costars. Keshia Knight Pullam — who played his onscreen daughter Rudy in The Cosby Show — spoke out in his defense in 2015 during an interview with Access Hollywood: "Whoever is involved, those are the people who were there. I wasn't there. I can only speak to the great man that I know and love, who has been so generous, who has been such a philanthropist and giving back millions of dollars to education and schools."
The actress — who once escorted Cosby to his 2017 trial — added: "Unfortunately, in the court of public opinion everyone has formed their opinion, but we're still in America and you're innocent until proven guilty of any crimes."
Article continues below advertisement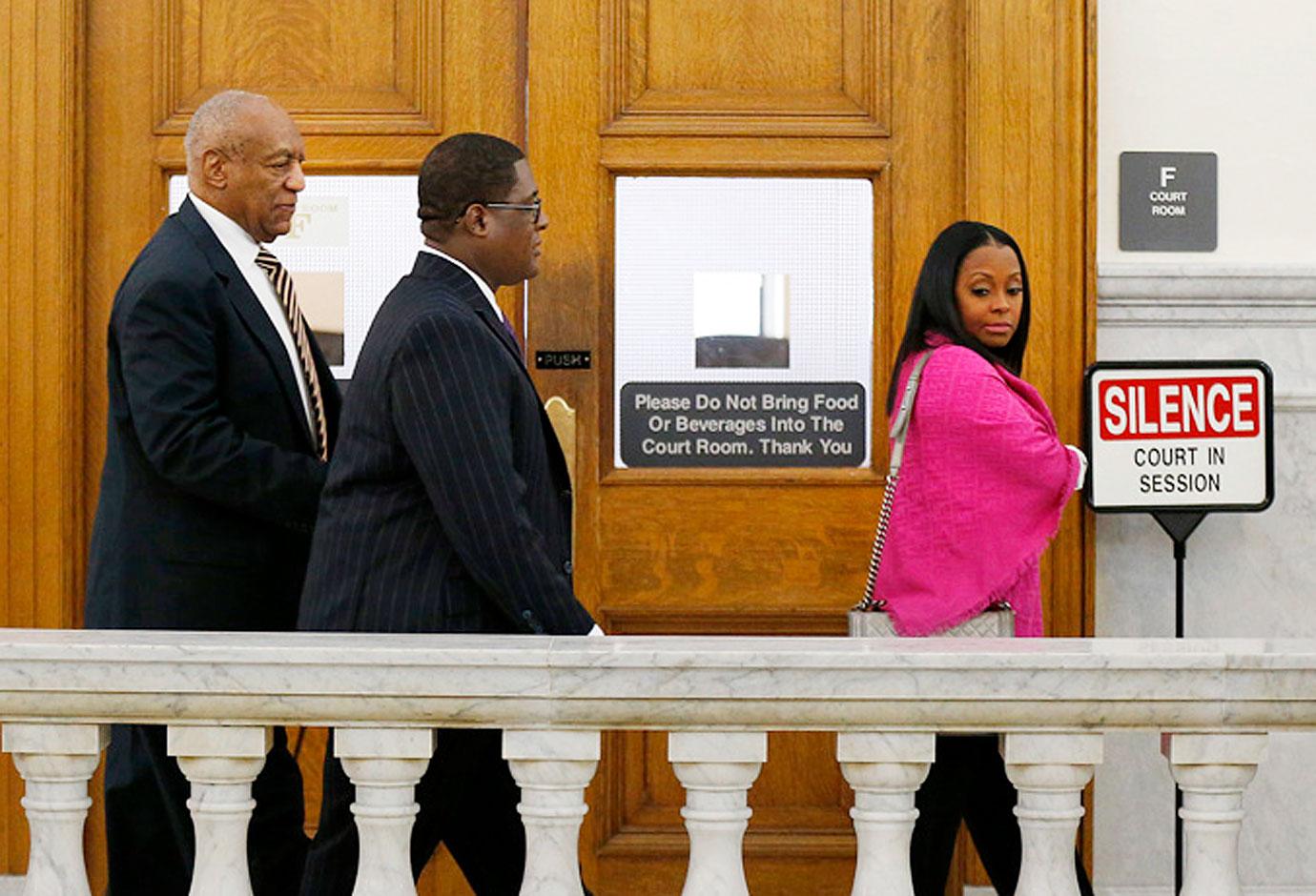 His former onscreen wife Phylicia Rashad also spoke out in defense of Cosby. "I love him," she told Roger Friedman's Showbiz 411 in 2015. "What you're seeing is the destruction of a legacy. And I think it's orchestrated."
Article continues below advertisement
Comedian Dave Chapelle admitted he was conflicted in the wake of the allegations. "The Bill Cosby thing was tough for me," he told The New York Times in 2017. "I'm not saying that to detract from his alleged victims at all. But he was a hero of mine."
In 2018, the 83-year-old was found guilty of three counts of aggravated indecent assault for drugging and sexually assaulting Andrea Constand in 2004. He was later sentenced to three to ten years in state prison and fined $25,000 plus the cost of the prosecution.
Article continues below advertisement
Following the court's ruling, many celebrities expressed their belief that justice was served. "Cosby is guilty. I'm sorry if you loved a lie. His victims can now exhale. Thank you judge and jury. Thank you society for waking up," Rose McGowan tweeted. "Profoundly happy that Cosby's victims, his survivors, are shedding tears of relief today."
Article continues below advertisement
"In a fitting end to Sexual Assault Awareness month, Bill Cosby was found guilty today. Thinking of all the women he traumatized over the past 50 years," Padma Lakshmi tweeted. "As a survivor myself, I know that pain never fully goes away. But I hope that his victims finally feel some semblance of peace."
As OK! previously reported, the former actor saw his sexual assault conviction overturned on Wednesday, June 30 — and now he is free to walk. The new ruling also bars any retrial in the case. Rashad celebrated his release by tweeting, "FINALLY!!!! A terrible wrong is being righted- a miscarriage of justice is corrected."