ENTERTAINMENT
Celebrity FBI Files Exposed: From Whitney Houston To President Biden, Uncovering The Secret Government Dossiers On Some Of The World's Biggest Stars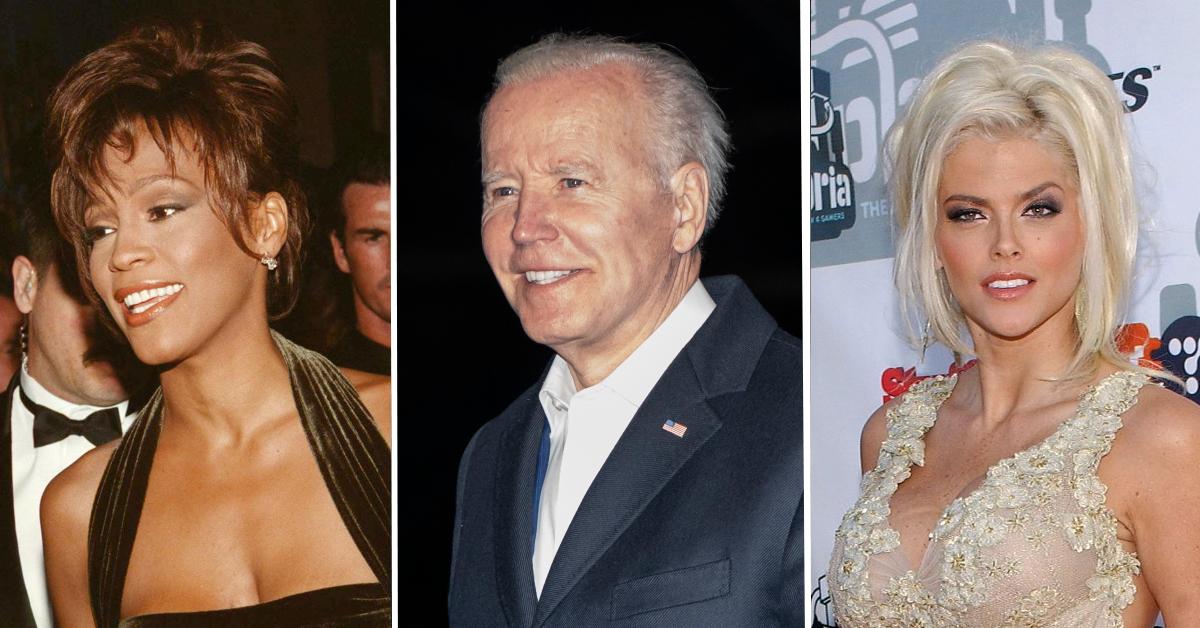 Newly-declassified documents show that the FBI have cast the net far and wide in their investigation into the alleged misdeeds of some of America's best-known names…
Article continues below advertisement
Anna Nicole Smith
The FBI investigated tragic Playboy Playmate Anna Nicole Smith in an alleged murder for-hire plot to kill her tycoon husband's son E. Pierce Marshall, a heavily redacted 100-plus-page file shows.
Oil mogul J. Howard Marshall, 89, raised eyebrows in 1994 when he married Anna Nicole after meeting the dancer at a Texas strip joint. Following his 1995 death of natural causes, Smith became embroiled in a bitter court battle with Marshall's son over a $550 million portion of her late husband's massive estate.
The documents don't reveal what triggered the murder-ploy probe, but during a July 2000 interview with the Bureau, the busty blonde "began crying and denied ever making such plans," an agent wrote. The files also show that a .357-caliber revolver was confiscated from Smith's home during the investigation.
In an April 26, 2001, letter to the FBI, assistant U.S. attorney Sally Meloch said, "There is insufficient evidence... that there was a murder-for-hire plot by Ms. Smith." The ex-stripper died Feb. 8, 2007, of a drug overdose, at 39.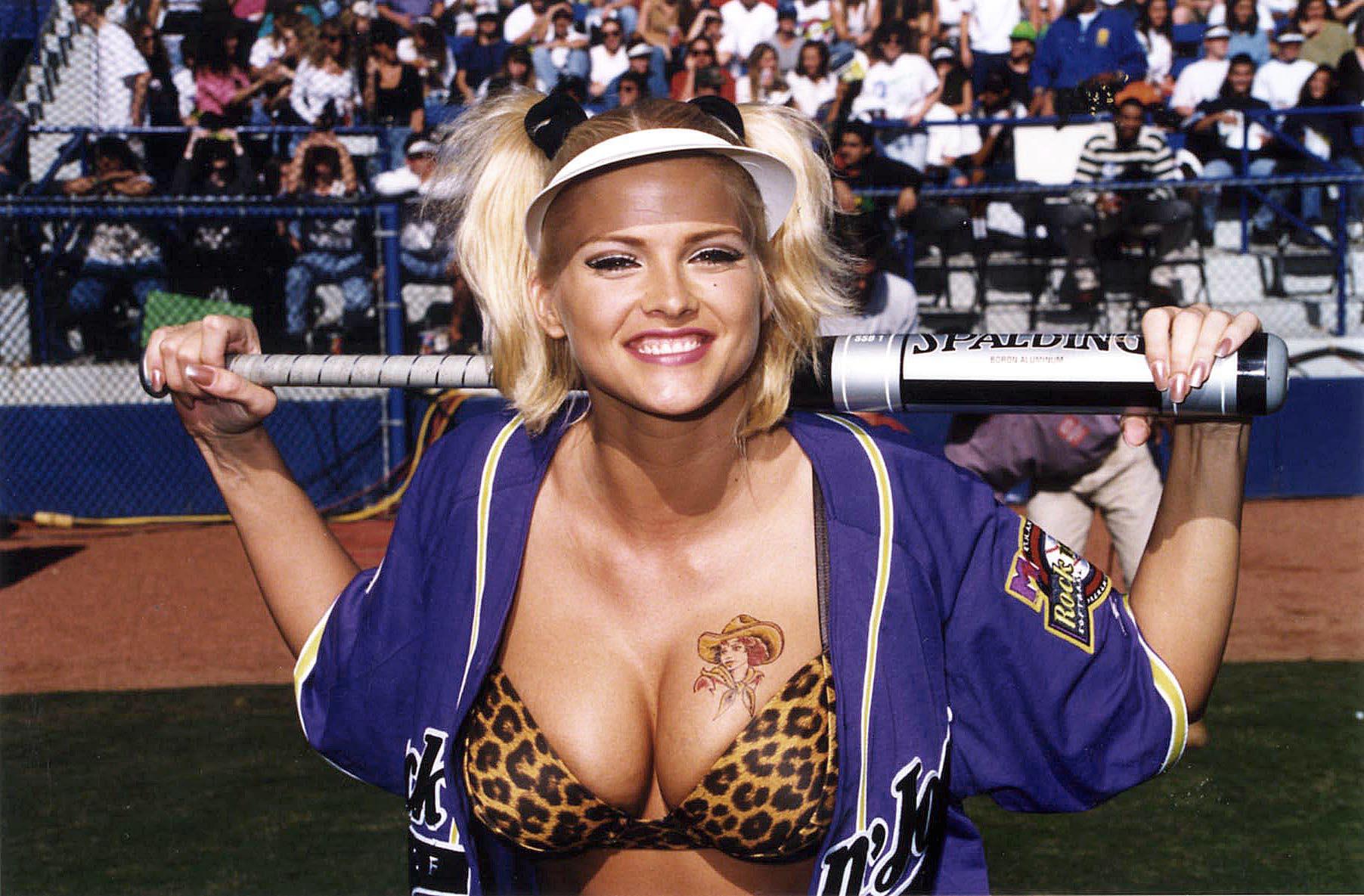 Article continues below advertisement
Joe Biden vs JFK Jr.
A declassified FBI file exposes a life-threatening 1994 letter allegedly sent by John F. Kennedy Jr. to Joe Biden.
The scandalous handwritten note was postmarked from Worcester, Mass. — not far from the Kennedys' famed Hyannis Port stomping grounds — and landed on the then-Delaware senator's desk at the U.S. Capitol.
"Dear Sen. Biden," the Aug. 26 letter stated, "You are a traitor... You must die." It was signed by "John F. Kennedy Jr."
Understandably alarmed, the future president contacted the United States Capitol Police. According to secret FBI files, special agents retrieved both the letter and envelope and had the "specimens" analyzed.
The letter appeared to be a response to a controversial bill that Biden had authored that greatly expanded police departments and prisons and also banned a variety of guns. The mysterious sender of the "JFK Jr." letter did not agree with the senator. According to the declassified documents, the FBI examined the letter and envelope — evidence labeled "Q1" and "Q2" — and found four fingerprints.
"There are no suspects at this time wherein latent comparisons can be made," the file stated. Biden received no additional threats, and JFK Jr. was never questioned in connection with the crime.
Article continues below advertisement
Liz Taylor
An extortionist threatened to kill Hollywood legend Elizabeth Taylor, along with Jackie Onassis and Charlie's Angels star Farrah Fawcett-Majors, in 1978. David Lamar, 34, mailed letters demanding $25,000 from each of the beauties "or [the] victims would be shot to death with a .22 caliber," according to Taylor's 154-page FBI file.
He was nabbed and charged with extortion. Files show the National Velvet star also dealt with multiple extortion attempts between 1949 and 1987, as well as creepy fan mail and other "foul threats" from stalkers.
Cruise and Travolta's Controversial Church
The controversial Church of Scientology — which claims celebrities like John Travolta and Tom Cruise as members — came under Bureau scrutiny for brainwashing, torture and even murder. In thousands of pages of files, the FBI called the shadowy, secretive religion a "cult," and said it attracted "perverts, hypochondriacs and curiosity seekers."
A March 1981 document revealed that, according to a police report, church member William Fisk had been "shot to death before members of the group in the Seattle headquarters in the Church of Scientology" on Sept. 11, 1963. The "premeditated killing" was carried out by an enraged husband who believed Fisk and the church had urged his wife to dump him.
Article continues below advertisement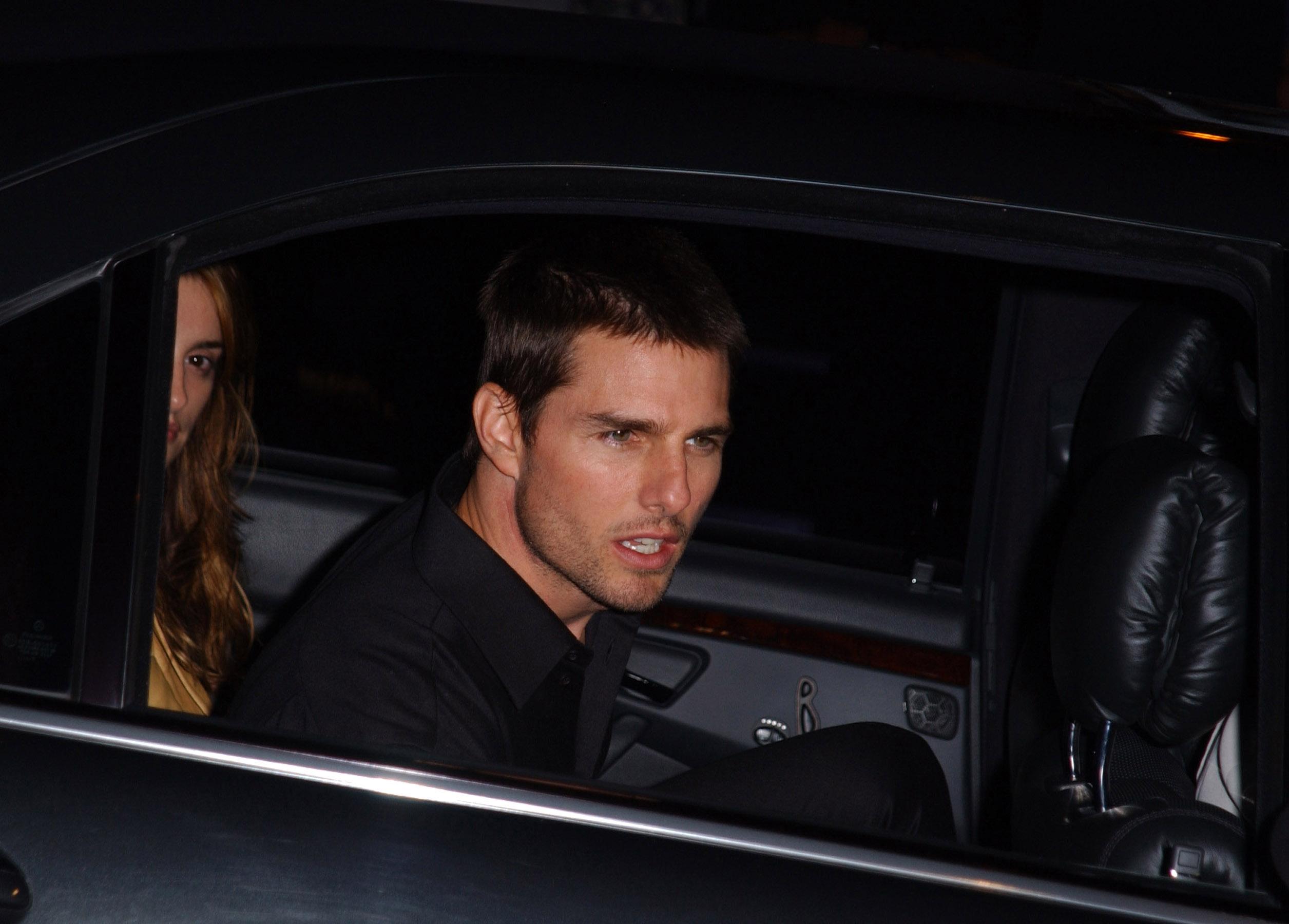 The files also described church founder L. Ron Hubbard as "hopelessly insane" and suffering from "paranoid schizophrenia." Hubbard's second wife, Sara Northrup, accused him of physical and psychological torture through "denial of sleep, beatings, strangulations and suggestions that she kill herself," the files said.
In another bizarre incident, officials in New Jersey accused the church of practicing surgery without a license and conducting "scientific torture experiments."
Article continues below advertisement
The FBI raided the church's offices in Washington, D.C., and Los Angeles in 1977, and arrested 11 members, including Hubbard's third wife, Mary Sue Whipp, on espionage and conspiracy charges. Hubbard was labeled an unindicted coconspirator and went into deep hiding.
After his death at age 74 in 1986, church leaders said Hubbard had decided to "drop his body" to continue his work on another planet. A church representative said the claims made in the FBI documents "all have been proven to be false and evince the harassment of a new religion in its formative years."
Whitney Houston
An extortion plot threatened to reveal doomed diva Whitney Houston's lesbian relationship with an unidentified woman, according to the late singer's 128-page file.
The FBI began to investigate after Houston received a letter from a lawyer representing an unidentified woman who threatened to "reveal certain details" about Houston's "romantic relationships" unless she paid $100,000, which was then upped to $250,000.
The investigation stopped when Houston paid an undisclosed amount in hush money. Houston, who died in 2012, had long been dogged by rumors that she was intimately involved with close childhood pal Robyn Crawford.
Article continues below advertisement
Michael Jackson
Declassified FBI files reveal that while Michael Jackson may have been bad, no one could prove it. In 1995, allegations of improper relations with young boys were made against the superstar, and an FBI file shows that investigators did indeed recover a suspicious VHS tape cassette from his California residence.
The label stated, "Michael Jackson's Neverland Favorites An All Boy Anthology." Agents examined the material, which was of "poor quality...washed-out...blurred... a copy of a copy."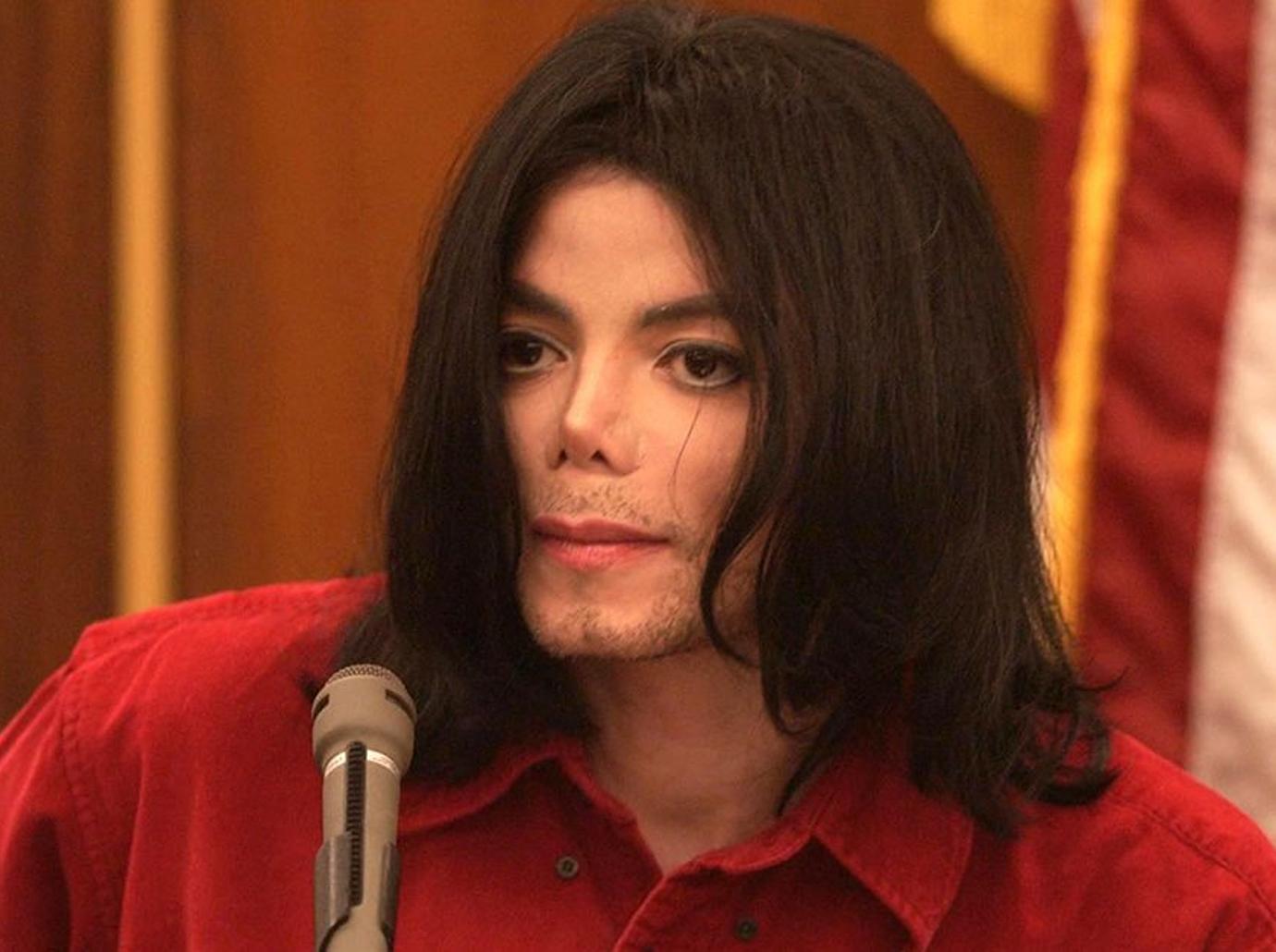 Article continues below advertisement
Meaning M.J. didn't videotape anyone doing anything. But he still wasn't in the clear. In April 2004, the Santa Barbara Sheriff's Department raided the 45-year-old singer's Neverland Ranch estate and seized several laptops from his offices, three computers locked in the closet of his master bedroom, a digital video library from his upstairs bathroom, and even an "Apple laptop with projector," eventually leaving with a staggering 18 of Jacko's personal devices.
The department even sought extra "examiners" to help conduct what they called a "string search" through the overwhelming cache of data.
FBI reports show that each of Jackson's "specimens" was analyzed, and each time the authorities came up with "NOTHING" — though there is a blanked-out section tantalizingly labeled "BED" with no information.
A highly publicized trial went ahead just the same, and led to further FBI involvement in 2004. In a matter marked "Urgent," the Bureau was asked to investigate the presence of Nation of Islam members in the courtroom.
"There is no intelligence indicating a threat of a terrorist act targeting this event," they concluded. The King of Pop died in 2009, taking his secrets with him.