'Midnight Run,' 'Heartbreak Kid' Actor Charles Grodin Dead At 86 After Battling Bone Marrow Cancer — Robert De Niro, More React
Midnight Run actor Charles Grodin has passed away aged 86 following a cancer battle.
Article continues below advertisement
His son, Nicholas, confirmed that his father passed from bone marrow cancer. According to Nicholas, the Hollywood star passed away on Tuesday, May 18, in his home in Wilton, Conn.
Grodin rose to fame in the '70s and was known for his roles in Dave, The Woman in Red, Rosemary's Baby and Heaven Can Wait. He also spent time on stage in Same Time, Next Year and made his Broadway debut in 1962 in Tchin Tchin.
Article continues below advertisement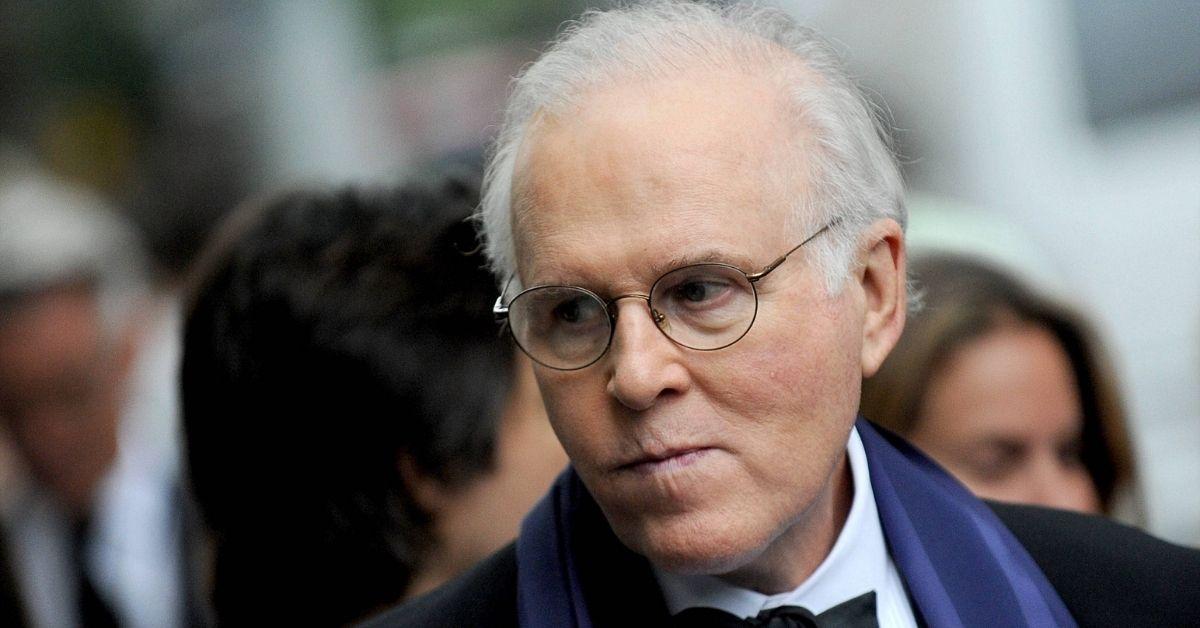 His big break was in Catch 22, after he was unsuccessful in his audition for The Graduate, and was best known for his role in The Heartbreak Kid, which follows a man on his honeymoon as he has second thoughts about his marriage.
Article continues below advertisement
"I thought the character in The Heartbreak Kid was a despicable guy, but I play it with full sincerity," he admitted to the A.V. Club in 2009. "My job isn't to judge it. If it wasn't for Elaine May, I probably would never have had that movie career."
Article continues below advertisement
Grodin was also beloved for his role in Midnight Run alongside Robert De Niro in 1998, where the pair improvised many of their scenes. "I moved a little more toward drama and he moved a little toward comedy," Grodin admitted at the time. "And we met on a very good ground."
"Chuck was as good a person as he was an actor. Midnight Run was a great project to work on, and Chuck made it an even better one," De Niro said in a statement. "He will be missed. I am very, very sad to hear of his passing."
Article continues below advertisement
Grodin's talents also expanded into other mediums when he appeared as a commentator on TV and radio in the '90s, and showed off his play and TV script writing skills.
Article continues below advertisement
In his debut book It Would Be So Nice If You Weren't Here he wrote that actors should "think not so much about getting ahead as becoming as good as you can be, so you're ready when you do get an opportunity. I did that, so I didn't suffer from the frustration of all the rejections. They just gave me more time."
Grodin was born in Pittsburgh in 1935. He and ex-wife, Julia Ferguson, share daughter Marion Grodin. He shared Nicholas with his second wife Elissa Durwood.
Article continues below advertisement
Scroll down to see the reactions to Grodin's death:
Article continues below advertisement
Ben Stiller
Ben Stiller said Grodin was "so incredibly funny. He knew how to do so little so brilliantly."
Steve Martin
Steve Martin said the news was "sad to hear" and described Grodin as "one of the funniest people I ever met."
Article continues below advertisement
Miss Piggy
Grodin's The Great Muppet Caper costar Miss Piggy described him as "a fabulous friend to moi onscreen and off. Debonair, handsome, talented, charming — and great taste! I'll miss him dearly."
Albert Brooks
Author Albert Brooks said Grodin was a "brilliant comedy actor" and had a "wonder experience working with him."