EXCLUSIVE
Home Renovation Rumble! 'Tense Turf Wars' Brewing Between Reality Couples Chip & Joanna Gaines And Ben & Erin Napier: Source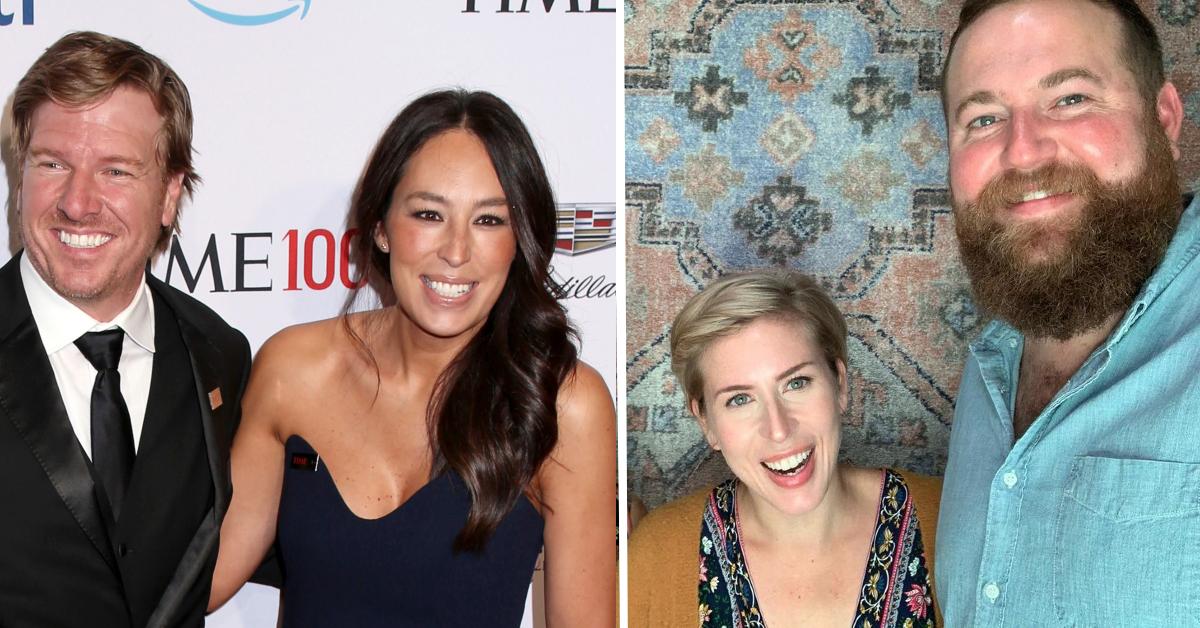 Down-home face-off: An insider tells OK! that there are some "tense turf wars" brewing between Chip and Joanna Gaines, the Texan stars of hit Fixer Upper, and Home Town's Ben and Erin Napier, the folksy Mississippi duo who've been building an empire of their own.
"Both couples are fiercely competitive," spills the insider. "The comparisons bug them to no end."
Though Chip, 46, and Jo, 42, wrapped up their HGTV series after five seasons in 2018, they have a renewed interest in maintaining their market share, with much-anticipated plans to launch their Magnolia Network, along with a redux of the beloved home-reno show. But as the endeavors have faced numerous delays, the insider claims they're "feeling the heat" of rising stars Ben, 37, and Erin, 35, who have amassed their own fan base after five seasons of eye-popping HGTV renovations of their own.
Article continues below advertisement
While Chip and Jo famously opened various businesses in their Waco hometown, including a bakery and market, Ben and Erin have followed suit with the Laurel Mercantile Co. and Scotsman General Store an on-brand sundries spot in Mississippi.
Though their empires are hundreds of miles apart, "It irritates Chip and Jo to see Erin and Ben copying everything they do," dishes the insider. "Jo particularly wishes Erin would stop ridiculing her minimalist design with her own cluttered grand millennial style."
CHIP GAINES ADMITS TO LIKING WIFE JOANNA PREGNANT SINCE HE USED TO DATE 'BIGGER-BONED GIRLS'
The feeling is mutual, adds the insider. "Behind the scenes, Erin says Jo's gone Hollywood,' kissing up to celebrities like Jennifer Lopez and Jimmy Fallon. And it irks Ben and Erin that Chip and Jo feature their five children on TV, while they're striving to give their 3-year-old daughter, Helen, a normal childhood."
When Magnolia Network finally launches, the feud's likely to get uglier. "The Napiers may be tempted to step up their game and develop their own TV network," adds the insider. "The truth is, they have everything it takes to be as successful as their predecessors — whether Chip and Jo want to believe it or not."