COUPLES
Blonde's Butting Heads! Inside Christina Hall & Heather Rae Young's Tense Relationship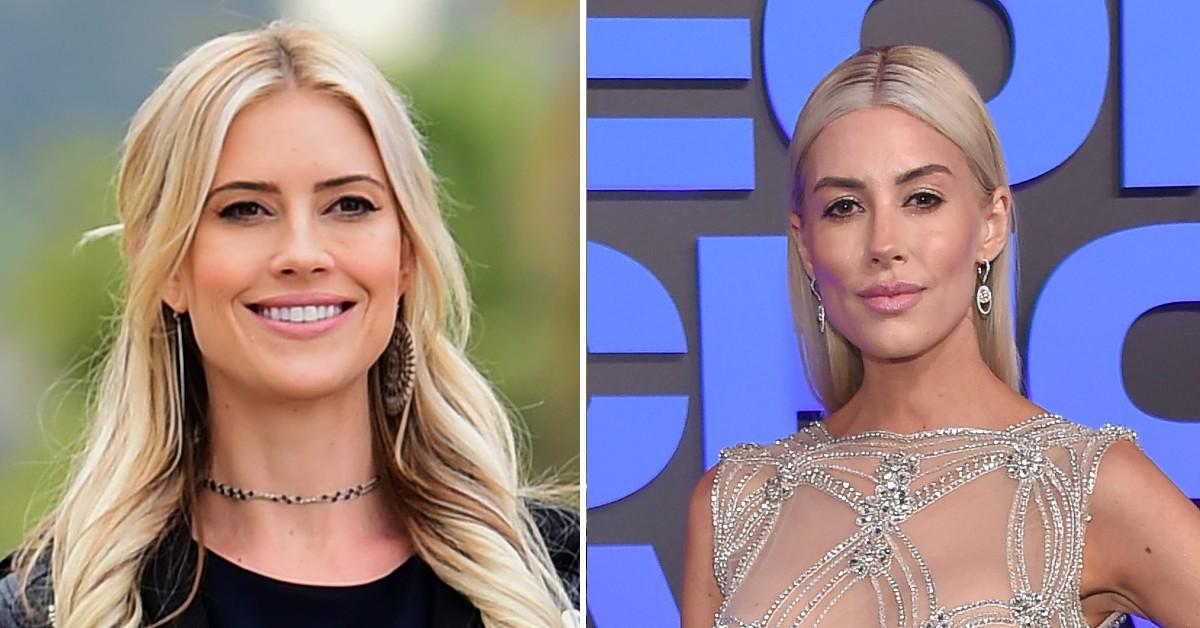 After an eventful past few days for Christina Hall, Josh Hall, Tarek El Moussa and Heather Rae Young, OK! is taking a look at the blonde babes' seemingly tense relationship.
For those who don't know the dynamic of this foursome, Christina and Tarek were married from 2009 until 2018 and welcomed sons Taylor, 11, and Brayden, 6, before parting ways. Despite calling it quits on their romantic relationship, they remained costars on their HGTV series, Flip or Flop, until the network announced in March that the house-flipping phenomenon wouldn't be returning for Season 11.
Article continues below advertisement
Shortly after Tarek got his happily ever after, Christina finally found her Prince Charming. Christina announced Josh proposed to her in September 2021 shortly after her divorce from Ant was finalized earlier that year.
Despite the new couples living out their seemingly perfect lives, as they portray it to be on social media, there's drama going on behind-closed-doors. Christina and Heather have been butting heads over a few issues, some of which stem from looking after the exes' kids, ever since the real estate agent came into the picture, a source claimed.
Article continues below advertisement
"There's been overall tension between both couples," claimed an insider of the ladies' hot and cold relationship over the past few years. "Christina feels Heather oversteps her boundaries when she parents her children and Heather doesn't feel like she gets enough respect from Christina."
Scroll through the gallery below to see Christina and Heather's latest feud.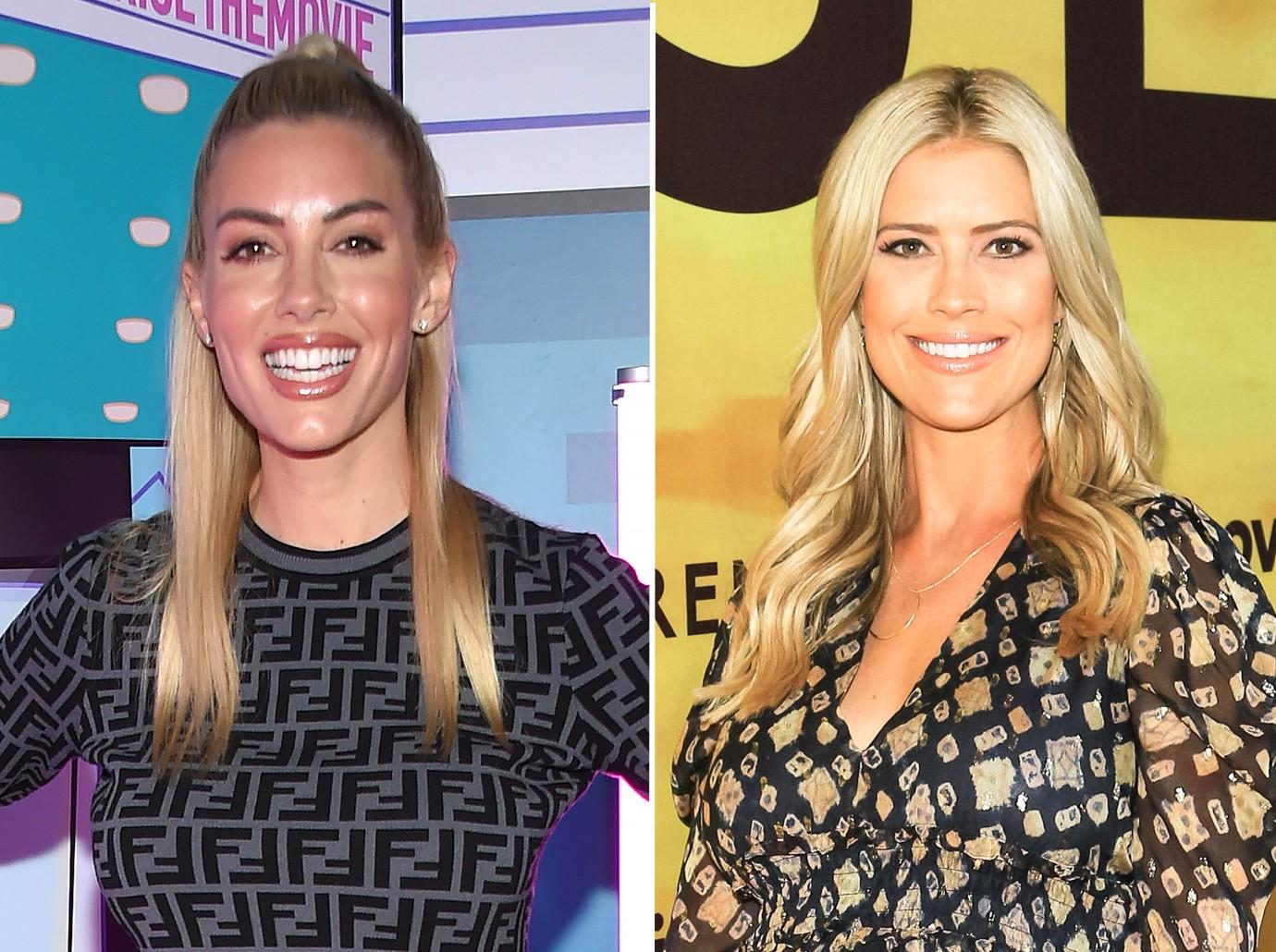 Christina & Heather Go Head-To-Head At Brayden's Soccer Game
Christina and her husband, along with her ex-husband and his new wife were caught fighting over Mother's Day weekend while at Brayden's soccer game. Tarek was seen pulling Heather by the arm as she engaged in what appeared to be a very heated discussion between the ladies. The Tarek's Flip Side star, 40, and the Texas based realtor, 41, were also seen getting into it before being separated by the soccer coach.
RENÉE ZELLWEGER DRAGGED INTO BOYFRIEND ANT ANSTEAD'S MESSY CUSTODY BATTLE WITH CHRISTINA HAACK
"A personal matter was discussed and has since been resolved. We are focused on co-parenting as a team moving forward," a rep for both couples said at the time.
MORE ON:
Christina Anstead
Article continues below advertisement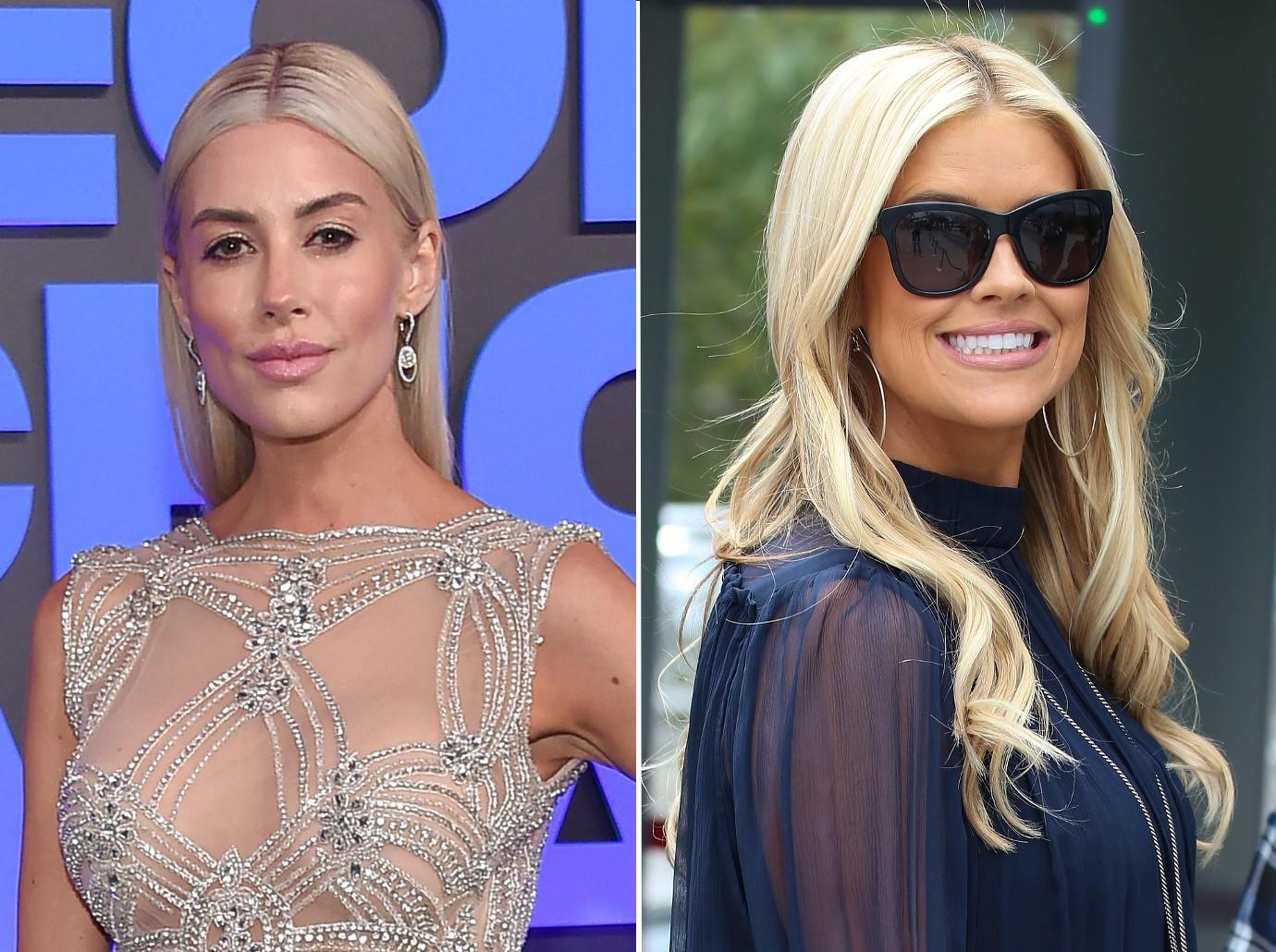 Christina & Heather Release A Joint Statement
Despite accidentally airing out their dirty laundry for the world to see and judge, Christina and Heather released a joint statement along with their respective partners to address the squabble. It seemed they were able to put their problems aside after Brayden was hospitalized and underwent an emergency appendectomy and removal of his Meckel's diverticulum.
"Sometimes a scary situation can be a good wakeup call. In the end, all the other stuff is just 'noise,' what matters is the kids," Christina posted to her Instagram Story on Sunday, May 8.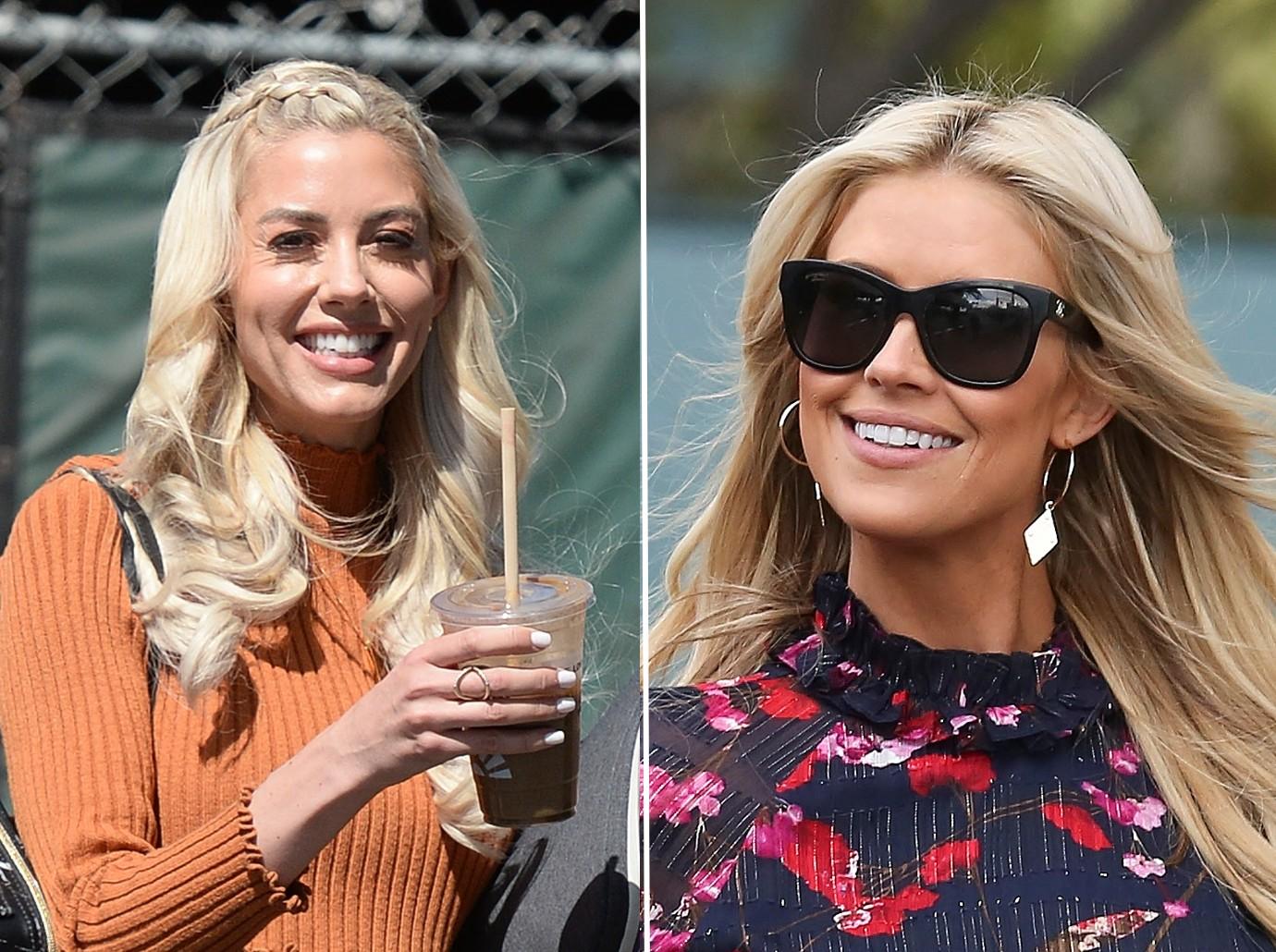 Christina & Heather Worry About Potential Tarnished Reputation After Spat
Though Brayden was obviously top of mind, Christina and Heather had their reputations at the back of their minds after their public altercation. And their not alone with their concern for how the world now perceives them, as Christina's ex-husband and Heather's current doesn't want their public argument to be weighing him down either.
The former costars "really try to handle issues privately" following their 2018 split, but "This one just got captured by cameras and everyone's embarrassed by what happened," said the source. At the end of the day, the couples feel it's important to have a solid relationship as coparents "and certainly don't want their image ruined" over an embarrassing argument, concluded a source.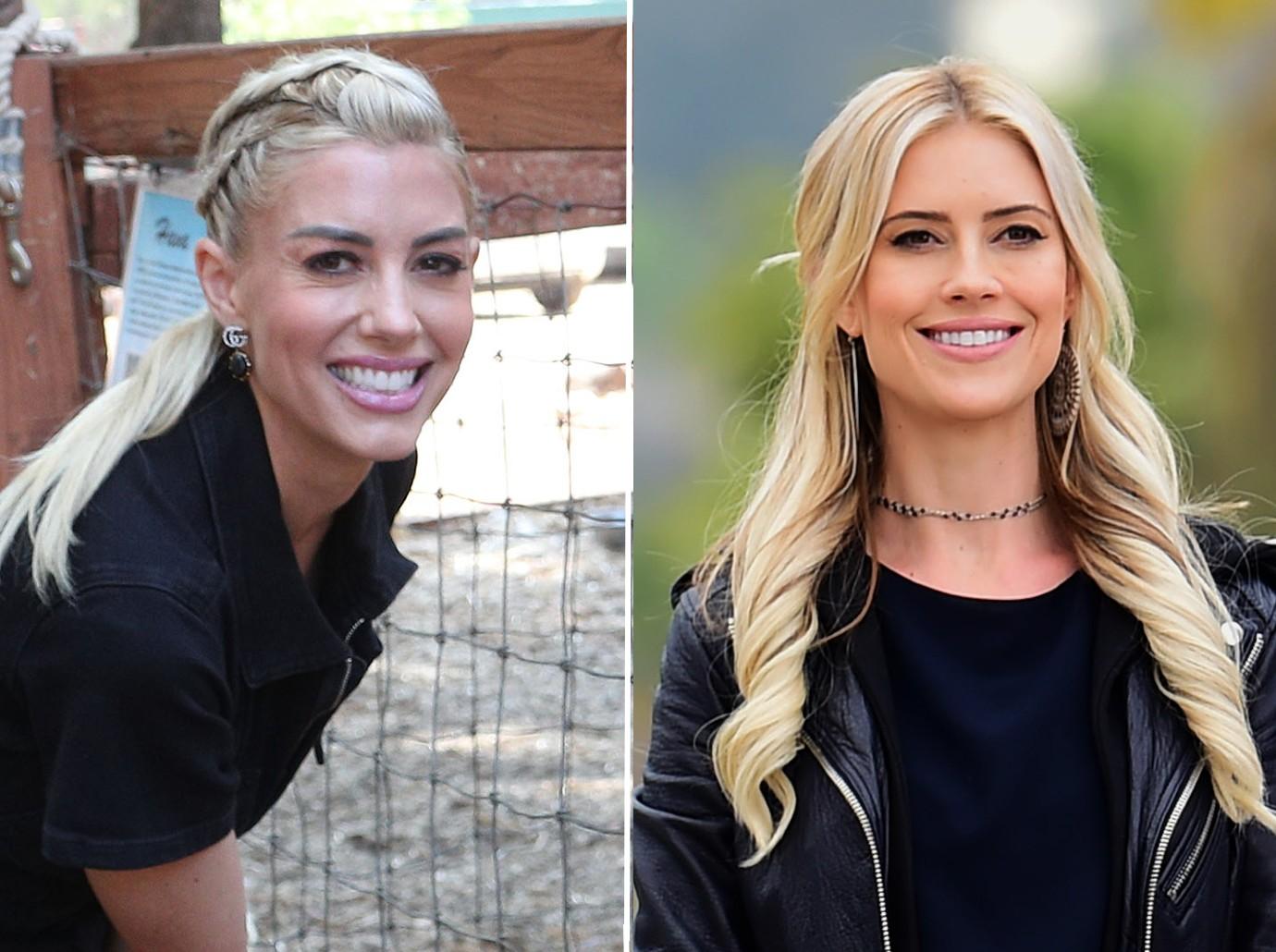 Christina & Heather Prove To Be A United Front
It looks like Christina and Heather are working to mend their cracked relationship for the sake of the kids. Christina, Josh, Heather and Tarek proved they're capable of getting along by sharing a snap of the adults with Taylor on Thursday, May 12, at the school she'll be attending this coming September.
"Sometimes to shut down the noise we show the truth. Co- parenting and doing what's right ❤️ it's been a rough week for all of us," Heather captioned her snap of the crew, while Christina wrote alongside hers: "Co-parenting 101. Kids come first. Taylor's open house. Next, on to middle school she goes."
"Brayden is recovering well and we are all grateful 🤍," she continued before offering an update on her and Tarek's son: "It has been a very rough few weeks, ready for some peace 🙏."