NEWS
'Cops' Creator John Langley Dies Of Apparent Heart Attack At 78
The mind behind the hit reality series Cops has passed away, reps have confirmed.
Article continues below advertisement
John Langley, 78, was in Baja, Mexico when he died of an apparent heart attack on Saturday, June 26.
According to Variety, the producer was reportedly competing in the Coast to Coast Ensenada-San Felipe 250 off-road race prior to the heart attack that took his life. His son, Zak, was said to be with him in Mexico at the time.
Article continues below advertisement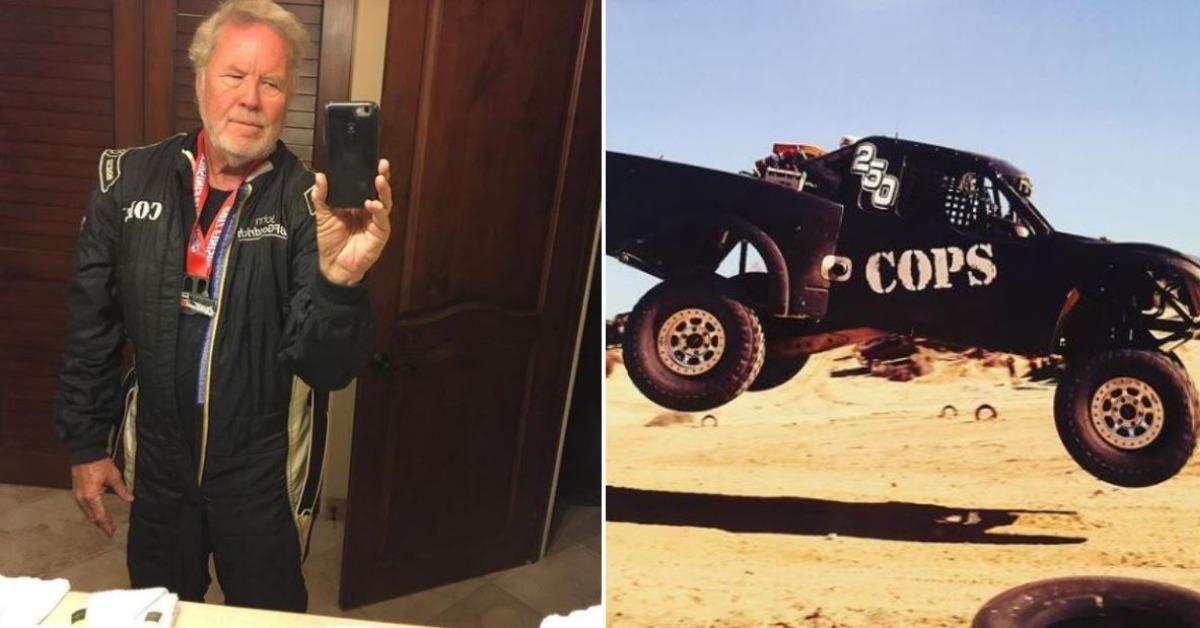 Article continues below advertisement
Langely was born June 1st, 1943 in Oklahoma City. He is survived by his wife, Maggie (whom he married in 1971), his son Zak, and his son Morgan (who is also a television producer and currently runs Langley Productions) as well as his daughters Jennifer Blair and Sarah Langley Dews.
Langley had a long career of success with Cops over various networks. Famous for its classic "Bad Boys" theme song performed by Inner Circle, it was one of the first shows of its kind, and it is said to have paved the way for countless other documentary style reality shows. .
Article continues below advertisement
Cops first premiered in March of 1989, and ran for a total of 32 seasons. The dramatic docuseries aired on Fox for more than two decades prior to its cancellation in 2013, but the popular show was quickly scooped up by Spike — which later became the Paramount network — before it's once-and-for-all cancellation last year.
Article continues below advertisement
Despite its fame, the show's appropriateness came into question many time regarding allegations of doctoring of footage to shed law enforcement in a more positive light, as well as in regards to the glorification of police related violence.
The series was especially scrutinized over the past few years with the rampant rise of police brutality cases. It was the tragic and horrifying murder of George Floyd that ultimately led to the show's cancellation. Paramount pulled the plug on the popular reality series in 2020.