NEWS
Former Bachelorette Rachel Lindsay Says 'The Bachelor' Franchise Spent '19 Years Cultivating A Toxic Audience'
Article continues below advertisement
In an op-ed for New York Magazine published on Monday, June 21, the 36-year-old opened up about what she really thinks about the Bachelor franchise and its loyal fanbase.
"The franchise has spent 19 years cultivating a toxic audience," Lindsay wrote. "They have constantly given it a product it wants: a midwestern/southern white, blonde, light-eyed Christian. Not all viewers are like that. My Higher Learning co-host and I have divided it — there is a Bachelor Nation, and there is a Bachelor Klan."
Article continues below advertisement
According to the attorney, the "Bachelor Klan" is "hateful, racist, misogynistic, xenophobic, and homophobic…They are afraid of change. They are afraid to be uncomfortable. They are afraid when they get called out."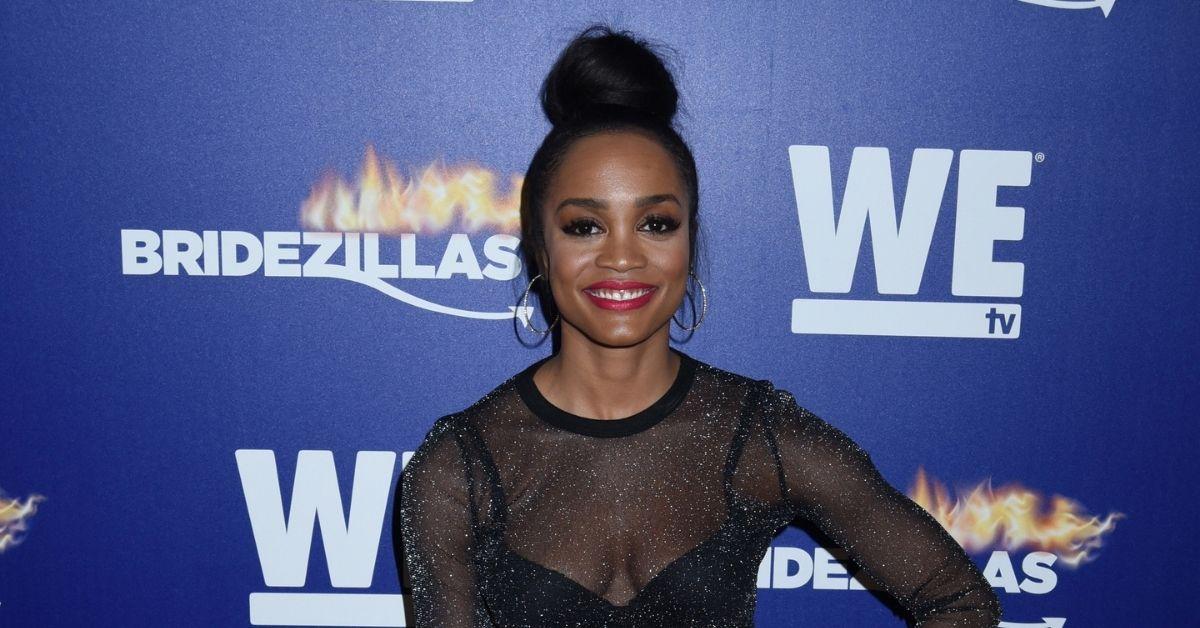 Article continues below advertisement
Lindsay touched on controversial statements Chris Harrison made concerning Bachelor contestant Rachael Kirkconnell, who was embroiled in a racism scandal during the series' 25th season. As OK! previously reported, Kirkconnell allegedly "liked" racially sensitive posts on social media and was also photographed at a plantation-themed party in 2018. At the time, Lindsay told Harrison during an interview that "it wasn't a good look" prompting Harrison to respond, "Is it [not] a good look in 2018, or is it not a good look in 2021 ... Where is this lens we're holding up, and was that lens available, and were we all looking through it in 2018? I don't know."
Article continues below advertisement
"We all need to have a little grace, a little understanding, a little compassion. Because I have seen some stuff online — again, this 'judge, jury, executioner' thing, where people are just tearing this girl's life apart and diving into, like, her parents, her parents' voting record," Harrison, 49, added.
"It's funny to think that in 2018, when it was still 'acceptable' for Rachael K. to attend a racist fraternity party, it had only been one year since I became the first Black lead — male or female — in the 16-year, 34-season history of the show," Lindsay wrote of the exchange.
Article continues below advertisement
Lindsay said that she would not describe Harrison as a friend but during her season of The Bachelorette, "he became someone who gave me advice on how to navigate the show and the celebrity of it. I called him my fairy godfather. We'd had our highs and lows, but there had been mutual respect until this interview."
Article continues below advertisement
Article continues below advertisement
Lindsay also discussed the expectations she faced as a contestant on The Bachelor and later, the franchise's first female Black lead. "I had to be a good Black girl, an exceptional Black girl. I had to be someone the viewer could accept. And I was a token until I made sure I wasn't," she wrote. "The thing is, the day I went on the show, I didn't wake up and say, 'You know what? I'm going to start standing up for myself.' I was taught at a very young age to speak up about injustices. It was no different with Bachelor Nation. And I don't think they ever saw it coming."
Article continues below advertisement
The Ghosted: Love Gone Missing star isn't done speaking up. After the New York Magazine piece went live, Lindsay took to Instagram to declare the outlet's headline "Oops, I Blew Up The Bachelor" was "very disappointing and disrespectful."
"The very notion I was trying to refute was used against me by the publication for a clickbait headline," she wrote in a statement. "My truth and my thoughts are told on the inside of the magazine which I am very proud of and hope you all read."