NEWS
Courteney Cox Insists Matthew Perry Relied On Humor 'For His Own Self-Worth' While Filming 'Friends': He 'Struggled For A While'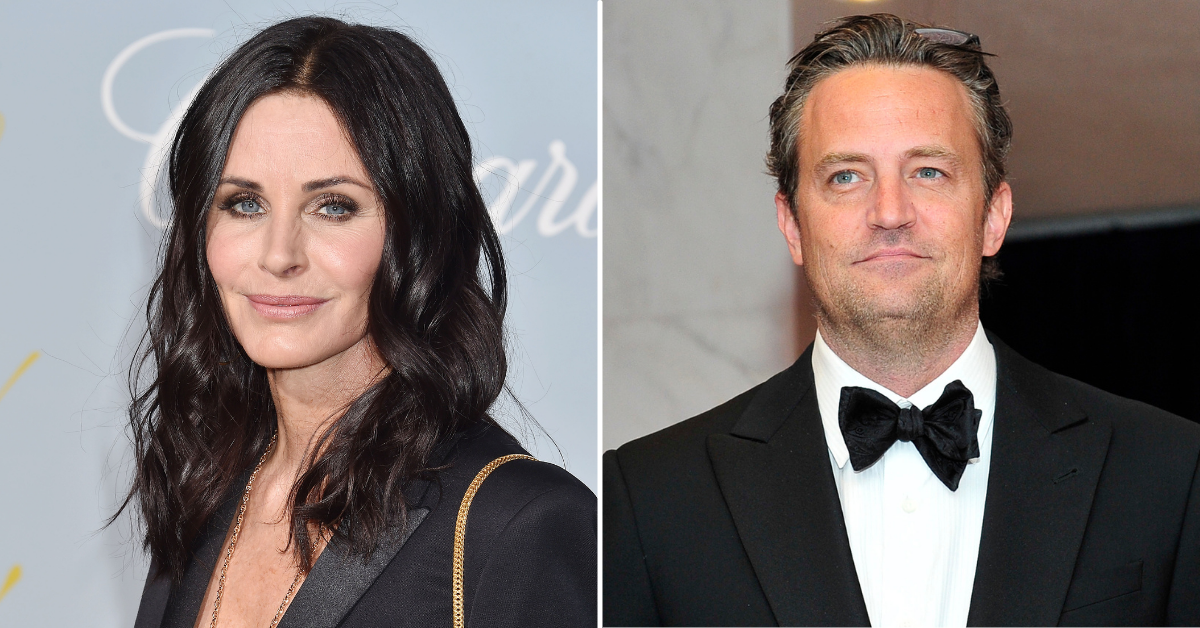 Article continues below advertisement
Perry, 52, has been very vocal about his battle with substance abuse and alcohol addiction, which he masked behind laughter in his beloved role as funnyman Chandler Bing from 1994 to 2004.
Article continues below advertisement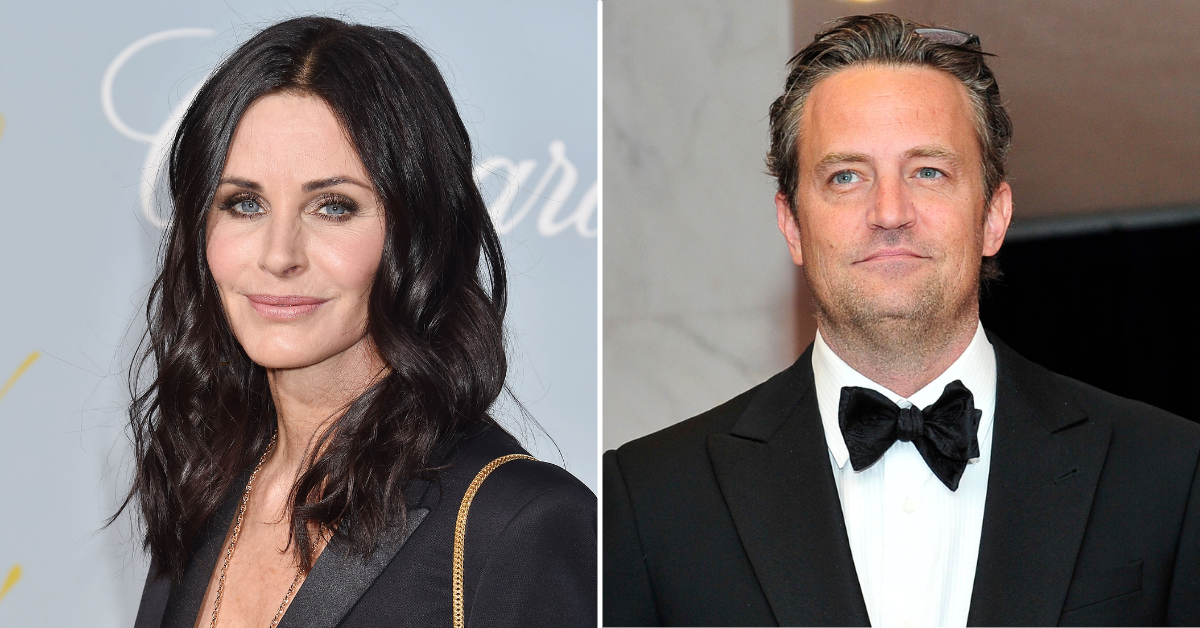 In a new interview with the Sunday Times, Cox — who played Perry's TV wife, Monica Geller — explained her costar was often under pressure to make everyone else at the L.A. studio laugh every day.
Article continues below advertisement
"That was a lot of pressure he put on himself," Cox told the outlet. "That's a lot to think how much he relied on that for his own self-worth."
Article continues below advertisement
"He's just struggled for a while," she pointed out, seemingly alluding to Perry's tumultuous addiction journey. However, the Scream star added that Perry seems to be "doing great now."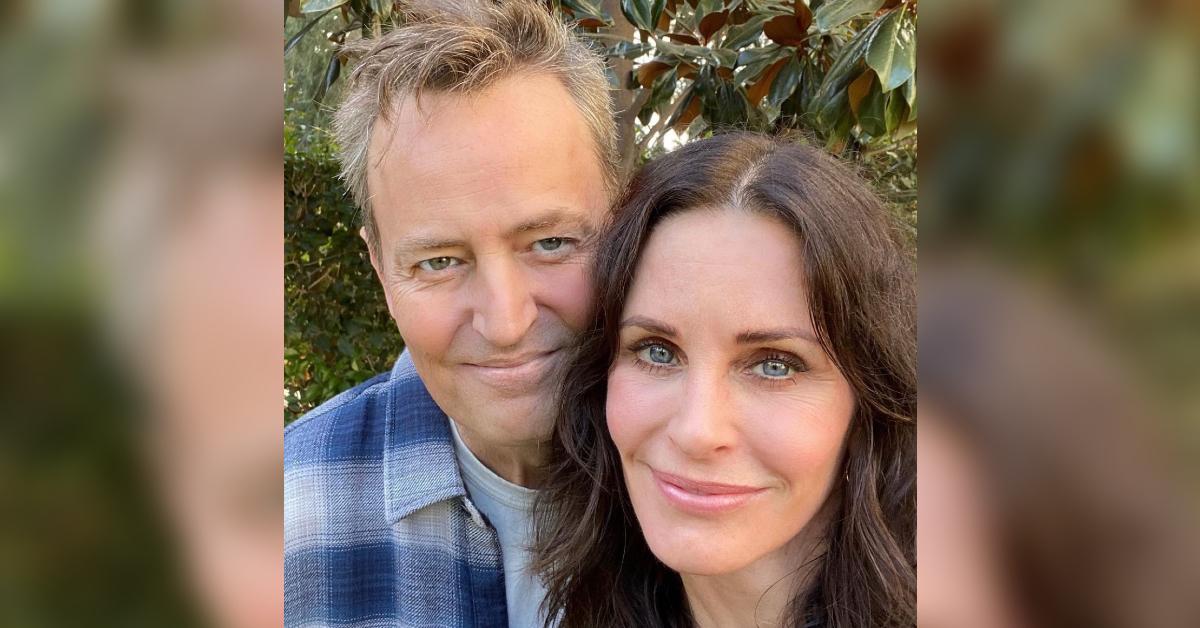 Article continues below advertisement
Perry previously admitted to using his witty sense of humor to hide the much darker parts of his life. In an interview with The New York Times in 2002, the 17 Again actor likened himself to his on-screen character, explaining: "It's no accident that Chandler is a guy who is trying to deter his own emotional feelings with laughter. That's what I did for years."
"I've tried to palm myself off as being a jokester, kind of like hanging out with me is kind of like a vacation," he continued to the outlet, "But that could only take me so far."
Article continues below advertisement
Now, Perry is expected to spill more details than ever before in his new tell-all memoir: Friends, Lovers, and the Big Terrible Thing. As OK! previously reported, the comedian has no plans to "sugarcoat" any of the ugly truth.
"He wants to recount his experiences, both good and bad, to help others and set the record straight over a number of incidents that were either untold until now, taken out of context or in some way totally twisted the wrong way and needing complete clarification," an insider dished.
Article continues below advertisement
"He'll delve into his addictions, of course, plus clear up rumors about about his feelings for the Friends costars. Plus, he'll discuss what went wrong in a number of his past relationships. It wasn't always a bed of roses for Matthew on and off the Friends set, and Matt isn't going to sugarcoat the tougher times that he went through with the cast," the source added.
Article continues below advertisement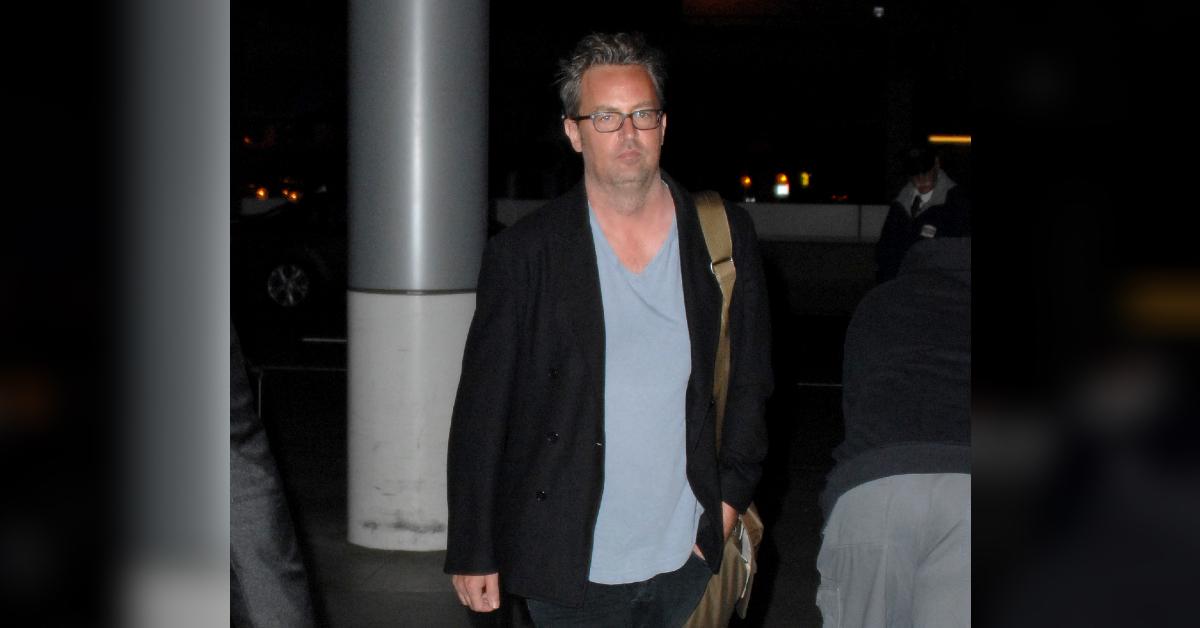 When Perry first announced the memoir earlier this month, he explained via Instagram: "So much has been written about me in the past. I thought it was time people heard from me. The highs were high, the lows were low. But I have lived to tell the tale, even though at times it looked like I wouldn't. And it's all in here. I apologize it's not a pop up book."