NEWS
Demi Lovato Slams L.A. Frozen Yogurt Joint For Enabling Harmful Eating Habits, Dubs Them 'Diet Culture Vultures'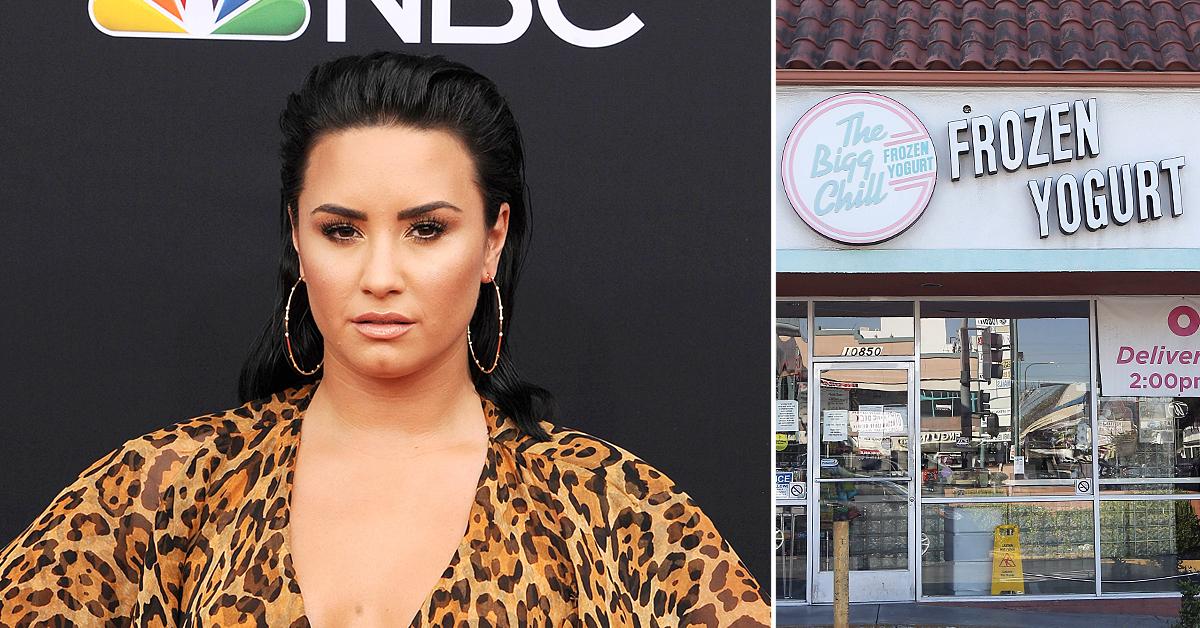 Fro-no! After a trip to The Bigg Chill, Demi Lovato slammed the frozen yogurt shop for promoting harmful diet culture.
Article continues below advertisement
The singer took to her Instagram Story over the weekend to reveal her frustration with the popular L.A. spot.
Article continues below advertisement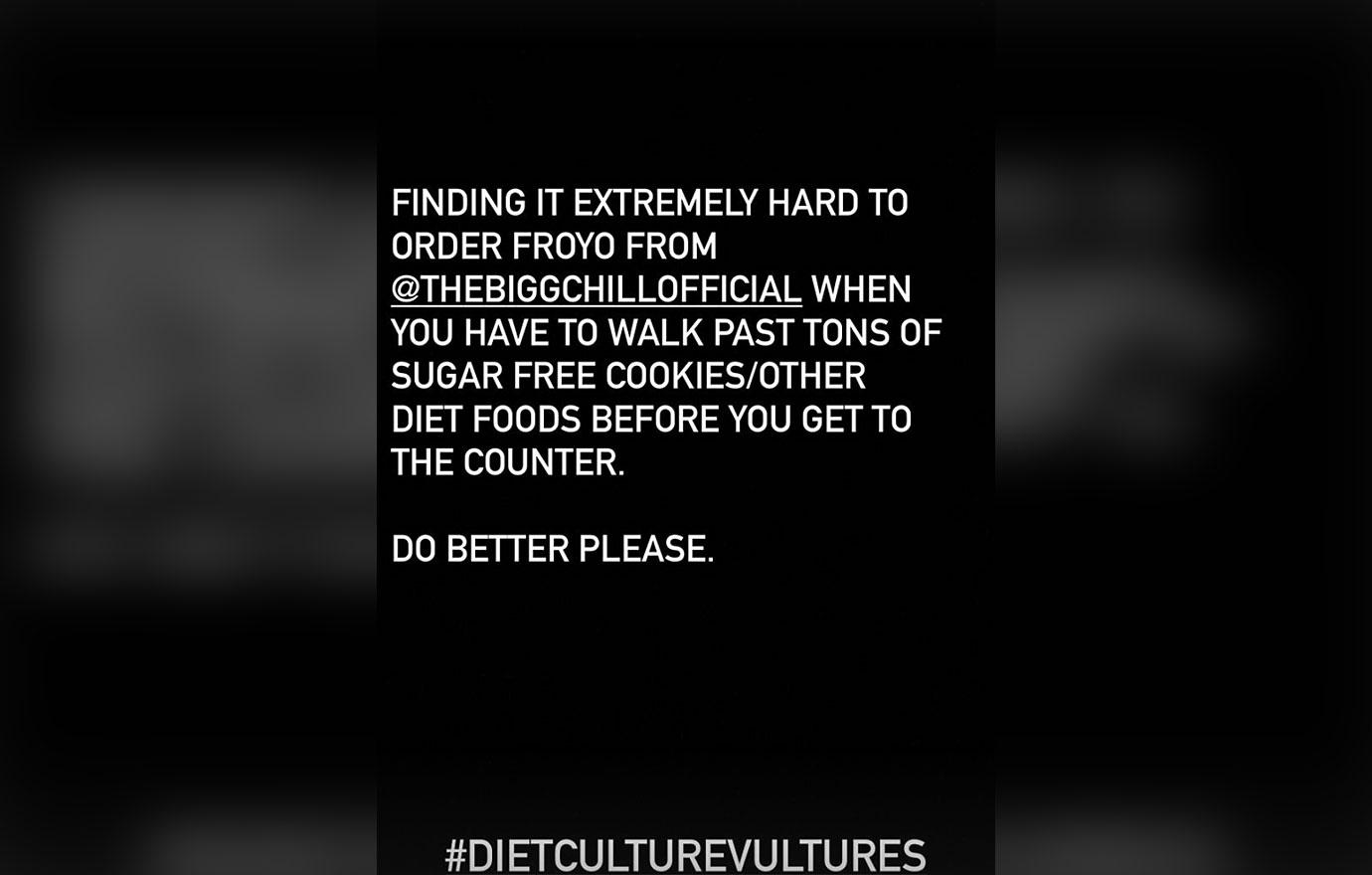 Lovato wrote, "Finding it extremely hard to order from @thebiggchillofficial when you have to walk past tons of sugar free/other diet foods before you get to the counter." The singer continued, "Do better please," ending with the hashtag #dietculturevultures.
Article continues below advertisement
In another post, the "Dancing With the Devil" singer added, "So I think I'm gonna have to make that hashtag a thing. I will be calling harmful messaging brands or companies that perpetuate a society that only enables but praises disordered eating."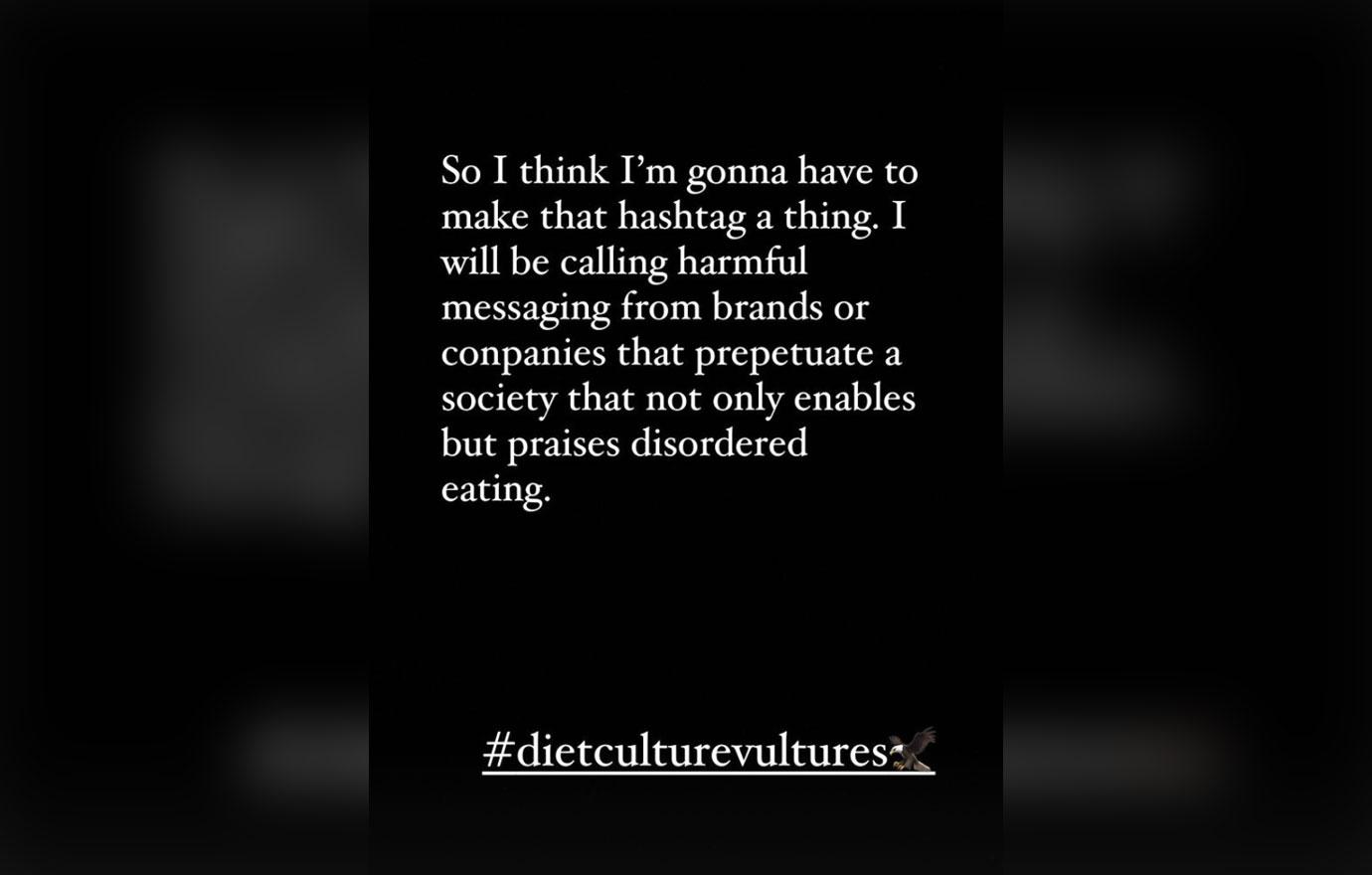 Article continues below advertisement
The company responded via DM to the songstress, and Lovato reposted the messages for her fans to see. "[We] carry items for diabetics, [people with] celiac disease, vegan and of course have many indulgent items as well," they explained to the singer.
"We are not diet vultures," The Bigg Chill wrote to her. "We cater to all of our customers needs for the past 36 years. We are sorry you found this offensive."
Article continues below advertisement
However, the actress informed the frozen yogurt spot of a possible solution to the issue via DM. "I was thinking, maybe it would help if you made it more clear that the sugar free options and vegan options are for that," the singer said. "Labeling the snacks for celiac diabetes or vegans. When it's not super clear, the messaging gets confusing and being in LA it's really hard to distinguish diet culture vs. health needs.
"I think more clearer messaging would be more beneficial for everyone," she concluded. "You aren't wrong for catering to many different needs but it's about not excluding one demographic to cater to others."
Article continues below advertisement
The Bigg Chill didn't seem to engage with Lovato any further.
Lovato has been very open about her struggles with eating disorders. "There were times I lived at the gym," she previously told model Ashley Graham. "I'd eat a meal, go work out. And that's not happiness to me. That's not freedom."