NEWS
Doja Cat Calls 'Stranger Things' Star Noah Schnapp A 'Weasel' After Sharing DMs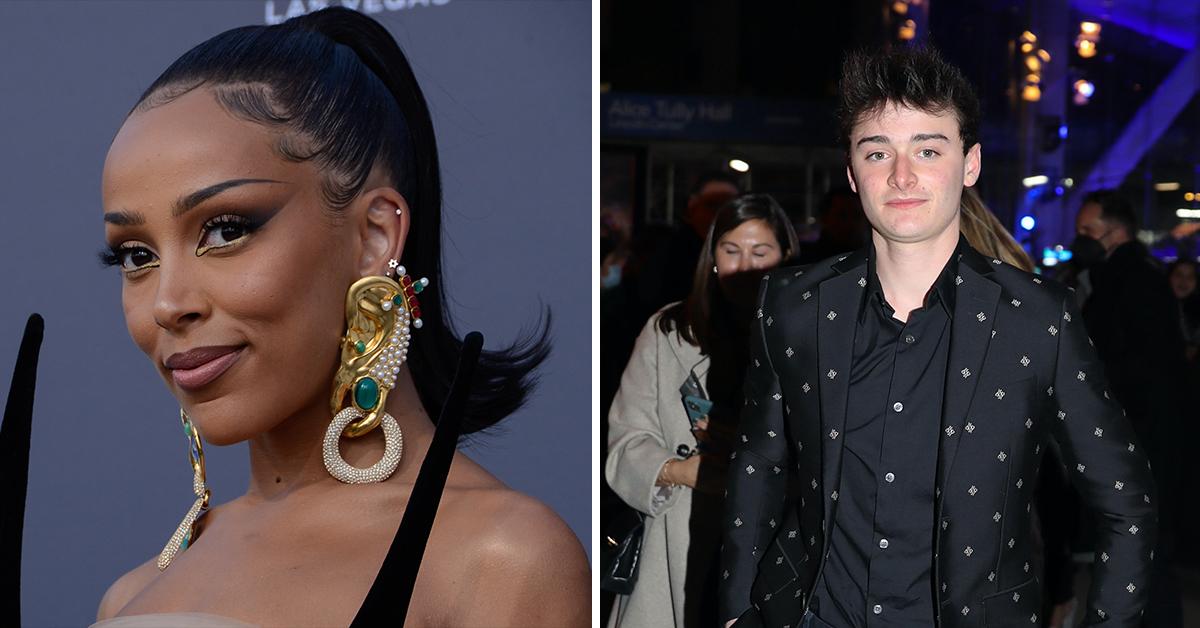 It seems musician Doja Cat and Stranger Things star Noah Schnapp have managed to "Get Into It" over their viral DMs.
Earlier this week, Doja Cat made headlines after Schnapp posted a since-deleted TikTok depicting the pair's messages, in which the "Say So" songstress asked him to connect her with his costar Joseph Quinn.
"Noah can u tell Joseph to [hit me up]?," the 26-year-old musician inquired, referencing 29-year-old Quinn, who portrays newcomer Eddie Munson on the latest season of Stranger Things. "Wait no. Does he have a gf?"
HOW 'STRANGER THINGS' USED '80'S BEAUTY AS A STORYTELLING DEVICE — GET THE LOOK
"LMAOOO slide into his dms," the 17-year-old actor, who plays Will Byers on the streaming hit quipped back before sending her a link to the star's Instagram page.
Article continues below advertisement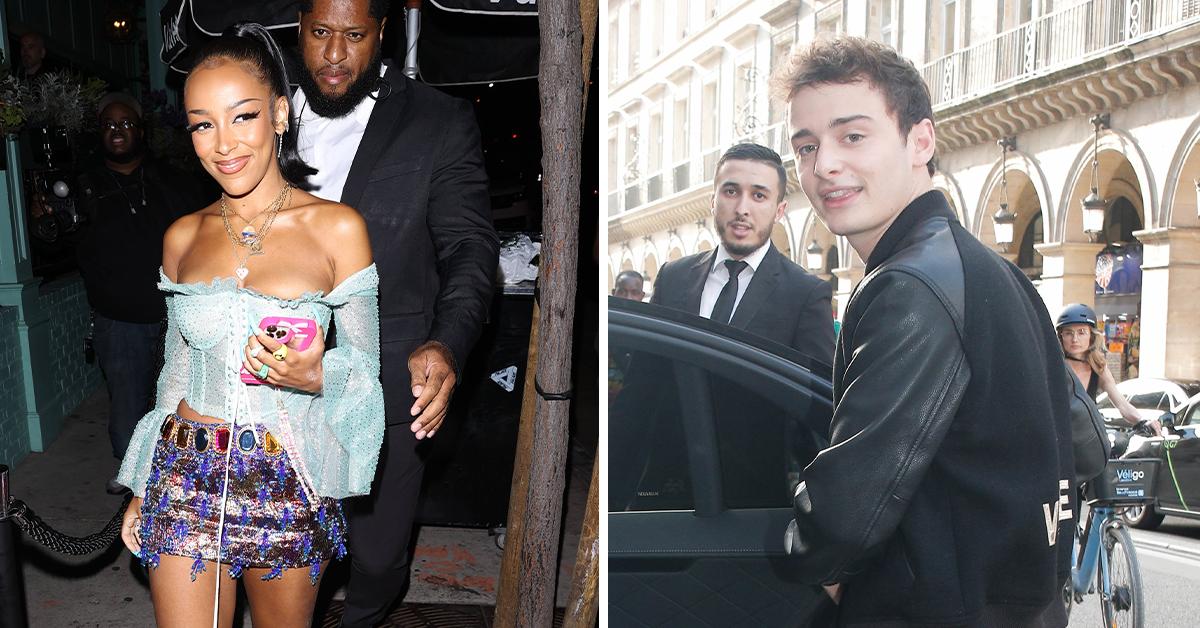 Despite dubbing Schnapp's decision to post the TikTok as being "socially unaware and wack," the musician still took a moment to recognize that the star is still very young.
"First, let's try to be chill about it," she said, noting that while she didn't know Schnapp's exact age, he is "like a kid."
"When you're that young, you make mistakes, you do dumb s**t," she said. "I'm trying to be super fair."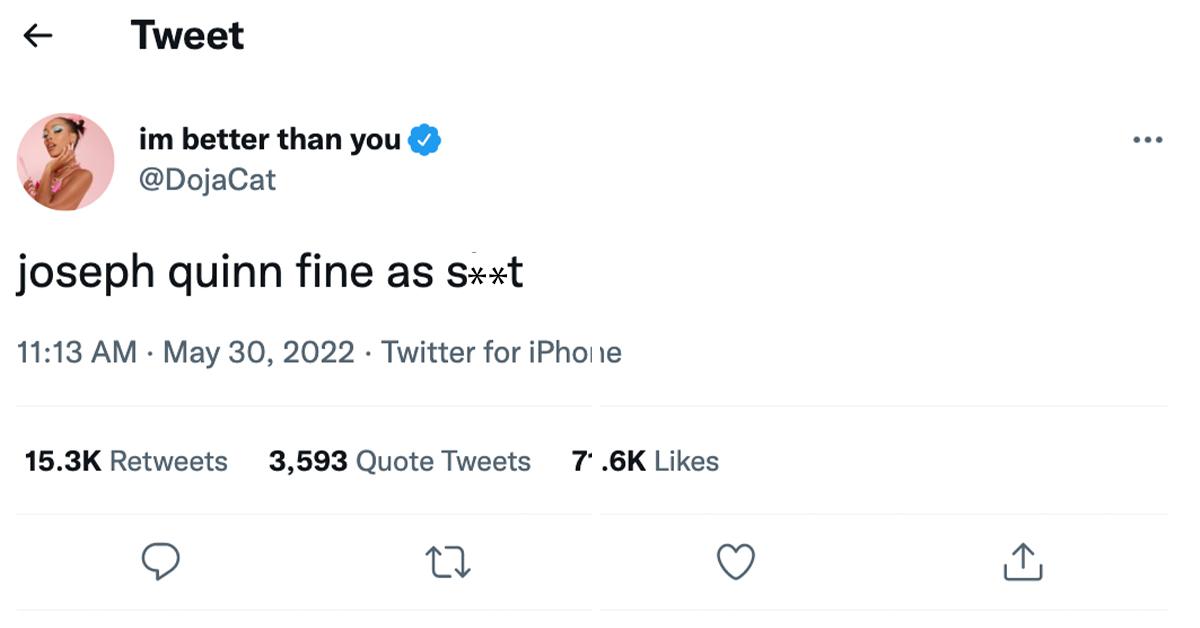 But the viral video wasn't the only time the artist had expressed her interest in Quinn. In late May, shortly after the first volume of the two-part season hit Netflix, the "Best Friend" singer took to Twitter to share just how attracted she was to the series' latest breakout star.
"Joseph quinn fine as s**t," the star wrote on May 30, in a post that has since garnered more than 71,000 likes.