NEWS
New Couple Alert! Dua Lipa & Trevor Noah Spotted Locking Lips During NYC Date Night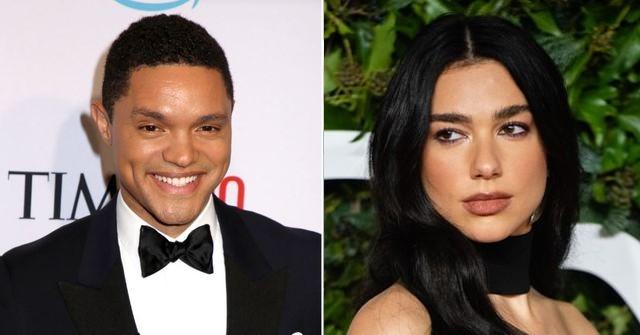 Love is in the air? Dua Lipa and Trevor Noah were spotted kissing and hugging during an intimate date night in New York City on Wednesday, September 28.
In new photos, the pair enjoyed a low-key dinner at Miss Lily's, a Jamaican restaurant in the East Village. Before leaving the restaurant, they smooched and embraced.
Article continues below advertisement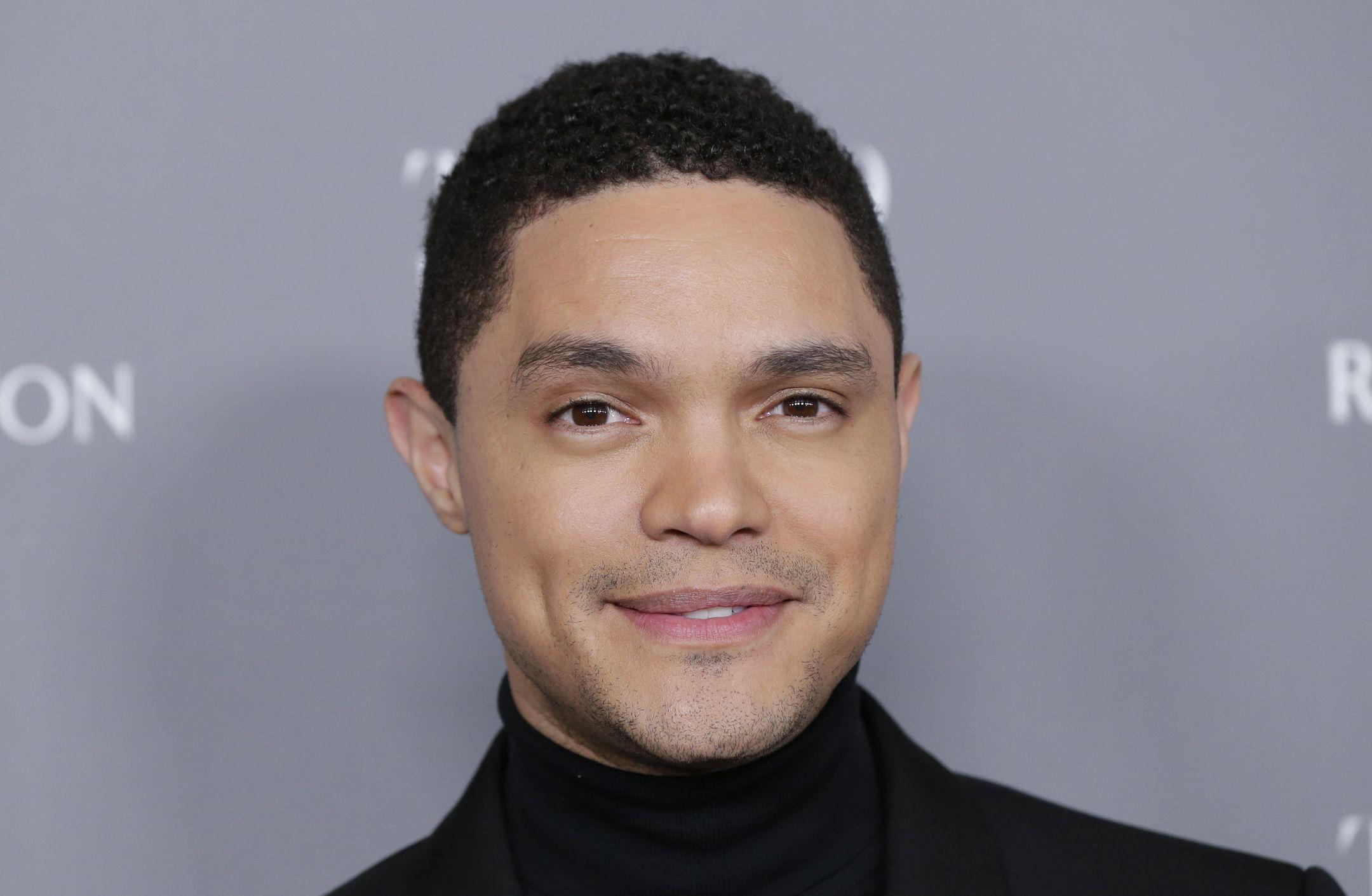 The pop star sported a casual look, wearing a black coat, a black top and jeans, while the talk show host wore a green jacket and black pants.
Article continues below advertisement
The duo both came out of long-term relationships: Lipa was previously dating Anwar Hadid, while Noah was with Minka Kelly.
Kelly and Noah dated for two years before they called it quits, but it seems like they are on good terms.
They "have been broken up for a while," a source told Us Weekly. "There is no ill will and everything is amicable between them."
Article continues below advertisement
For her part, the brunette beauty and Hadid were first linked in 2019.
Lipa later shared why she kept their relationship private.
"We have all these incredible memories and experiences, and if there's something that we want to share together, then OK that's fun," she previously said. "But at the same time, we're quite private — we'll only show you as much as we want you to see."
"It's a little bit of give and take, trying to find the right balance of being so excited and being in love, and wanting to share that with the people around me, but at the same time not wanting to put too much out there," she added. "I want to be able to just be happy in this relationship without having other people's opinions."
Article continues below advertisement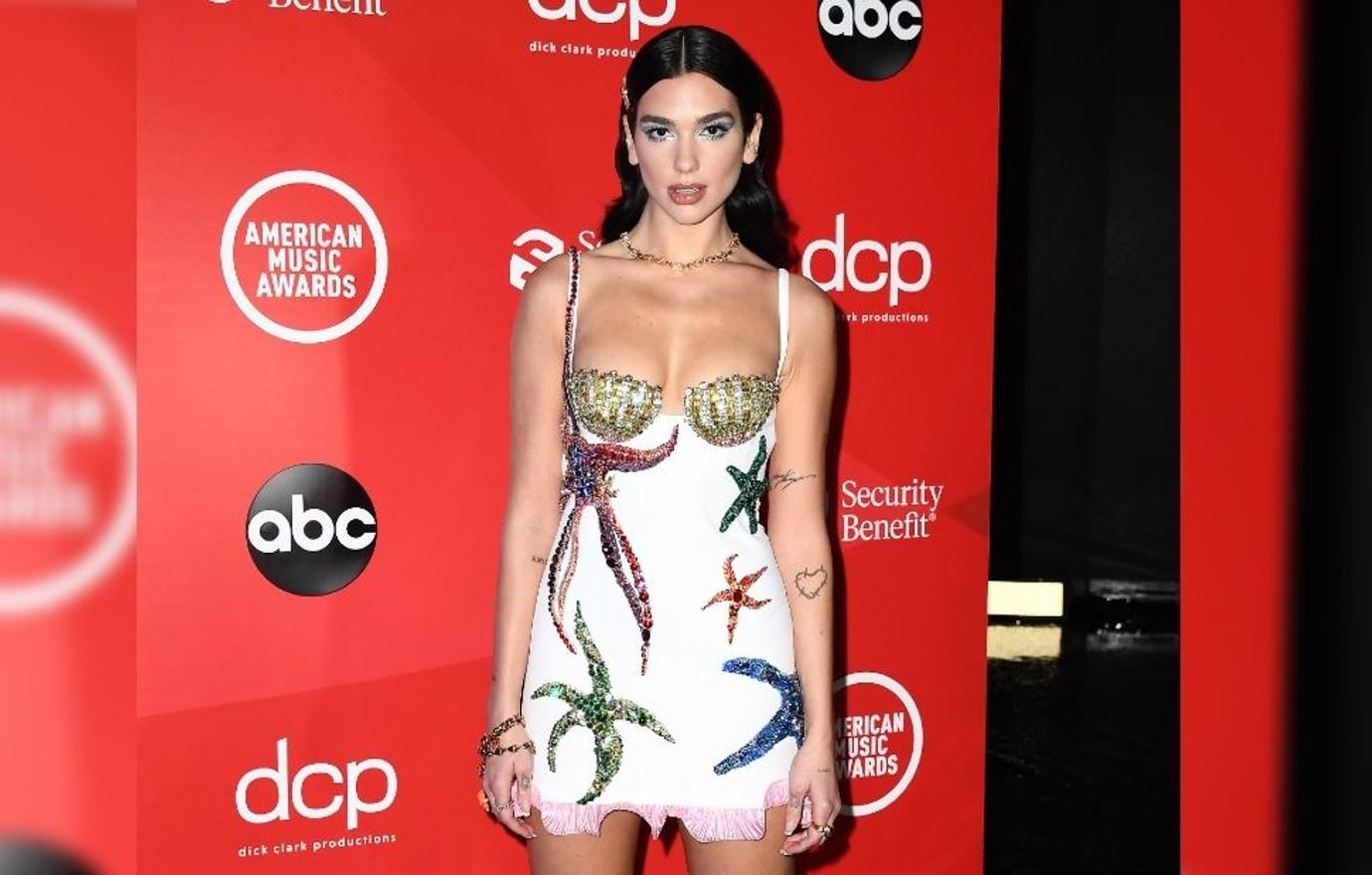 Article continues below advertisement
In December 2021, Lipa and Hadid were no longer an item.
"The couple floated the idea about putting the brakes on their romance last month as traveling so much and being apart is proving tough," a source claimed at the time. "Their relationship is going through a crisis and appears to be on the rocks."
Despite the heartbreak, Lipa seemed like she was doing just fine.
"The next chapter of my life is about truly being good with being alone," she told Vogue in May.
The Daily Mail shared the photos of Lipa and Noah.