EXCLUSIVE
'Proud Papa' Dwayne 'The Rock' Johnson Loves Being A 'Hands-On Dad' — 'He'd Be Down For Another,' Source Dishes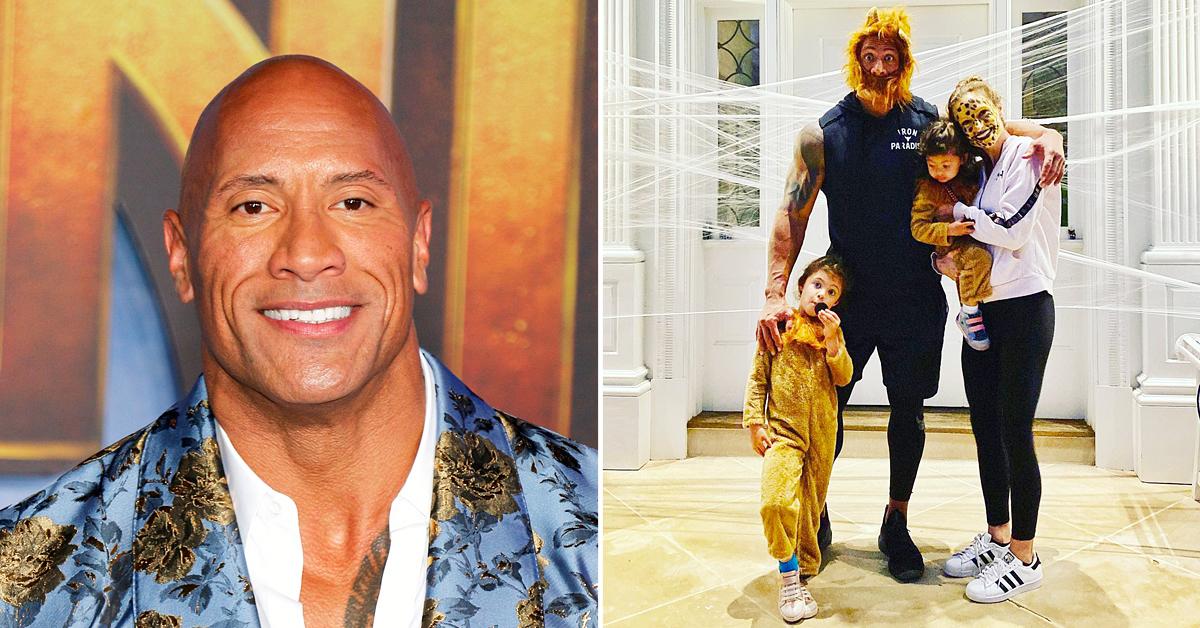 Article continues below advertisement
The star, 49, who shares Jasmine, 5, and Tiana, 3, with wife Lauren Hashian, "wasn't around a lot when his eldest, Simone [19, with ex Dany Garcia] was young, but he's making up for it now by being a hands-on dad," a pal shares with OK!.
When Johnson isn't on set, "he dotes on them 24/7," the friend adds. "He gets them up in the morning, cooks for them and reads them bedtime stories. And if they have a boo-boo, he's all over it."
Article continues below advertisement
Article continues below advertisement
The proud papa is so ga-ga over his girls that "he's always gushing about all the cute things they did," adds the pal. "They have him wrapped around their little fingers!"
"Dwayne loves fatherhood," says the friend. "He'd be down for another kid, if he can convince his lady!"
Article continues below advertisement
Johnson seemed especially thankful for his supportive family when he contracted COVID-19 last year, a time that the wrestler turned actor found "most challenging and difficult" to overcome.
Article continues below advertisement
In a candid Instagram post, The Rock spoke about what it was like overcoming the deadly coronavirus. "This has been one of the most challenging and difficult things we have ever had to endure as a family. We're on the other end of it, we're on the other side. We're no longer contagious, and we are — thank God — we are healthy," the actor said in the video.
Article continues below advertisement
Even though Johnson has overcome many obstacles both in and out of the ring, COVID-19 really took a toll on him. "I've gotten knocked around and gotten my ass kicked in the past but testing positive for COVID-19 is much different than overcoming nasty injuries," he explained at the time, "or being evicted, or even being broke, which I have been more than a few times."