NEWS
Eggcellent Elixirs: 10 Cocktail Recipes To Mix Up On Easter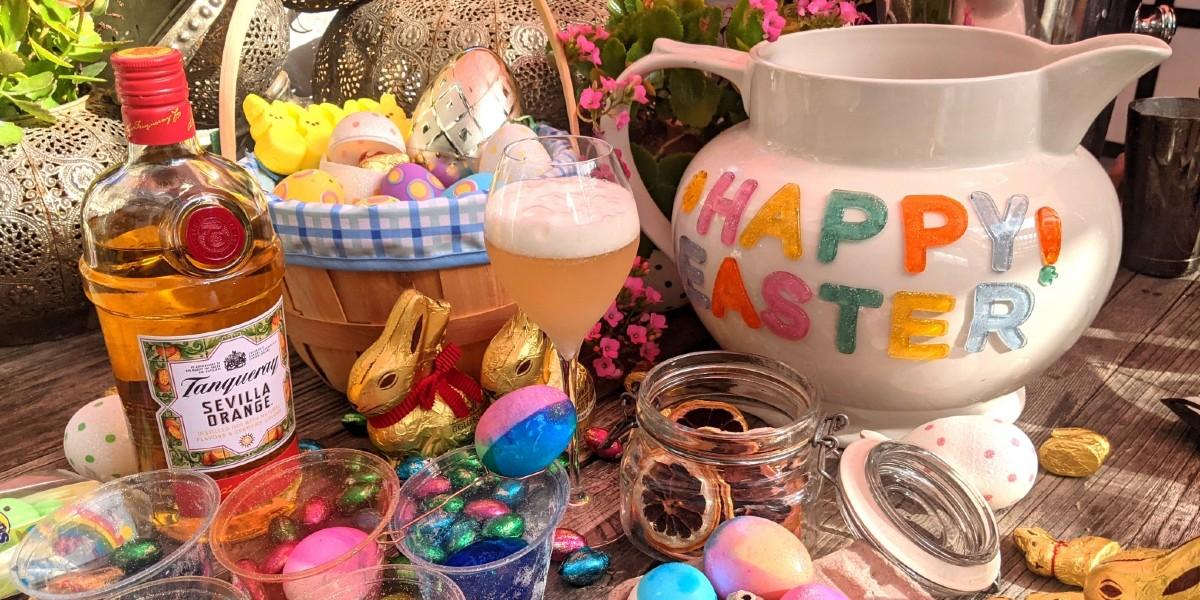 Must be 21+ older to consume alcohol. Please drink responsibly.
Article continues below advertisement
Easter falls on Sunday, April 4, so it's time to bust out the bunny ears and the booze and get to mixing some fun festive cocktails. Whether you are hosting friends or just need a break while the little ones hunt for eggs, a bunny-approved Sunday Funday sounds like plan.
From carrot-infused concoctions to Eggcellent elixirs, scroll through the 10 recipes below to get inspired.
The Carrot Cordial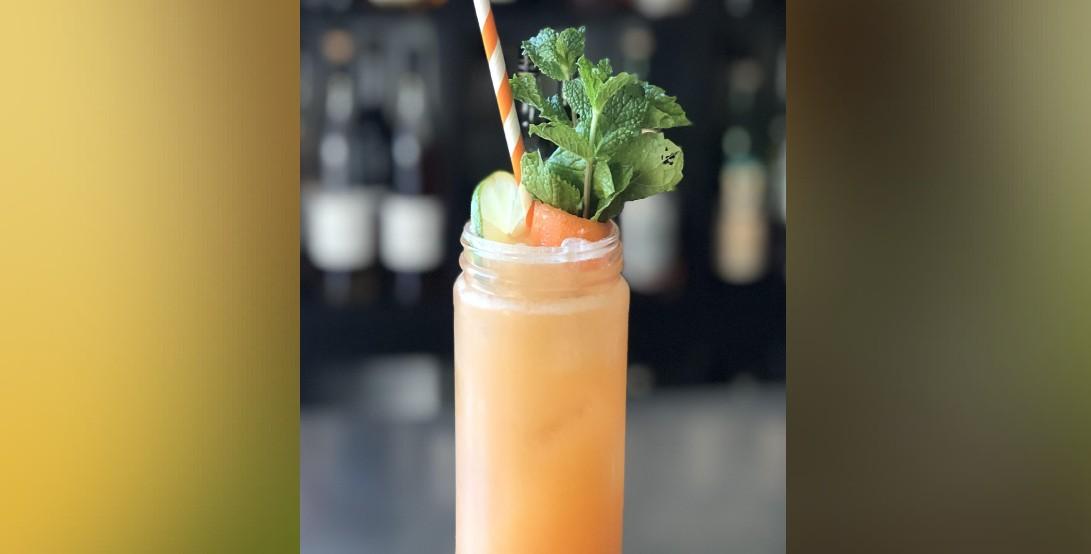 For the health (and Easter bunny) enthusiast, try the Carrot Cordial from Frankly Organic Vodka. This cocktail is made with 100% organic, wellness shot-inspired vodka and includes functional ingredients like soothing ginger, calcium-rich carrots and lime, a powerful antioxidant. Its effervescent quality makes it a crowd pleaser.
Ingredients:
1 ½ oz Frankly Organic Apple Vodka
3/4 oz fresh lime juice
1/2 oz monin carrot puree
1/2 oz real coconut syrup
1/2 oz real ginger syrup
2 oz soda water
Method:
Add vodka, lime juice, carrot puree, coconut syrup and ginger syrup to cocktail shaker.
Add ice and shake for 7-10 seconds.
Strain into a Collins glass over fresh ice.
Top with soda water and garnish.
Passion Fruit Slushy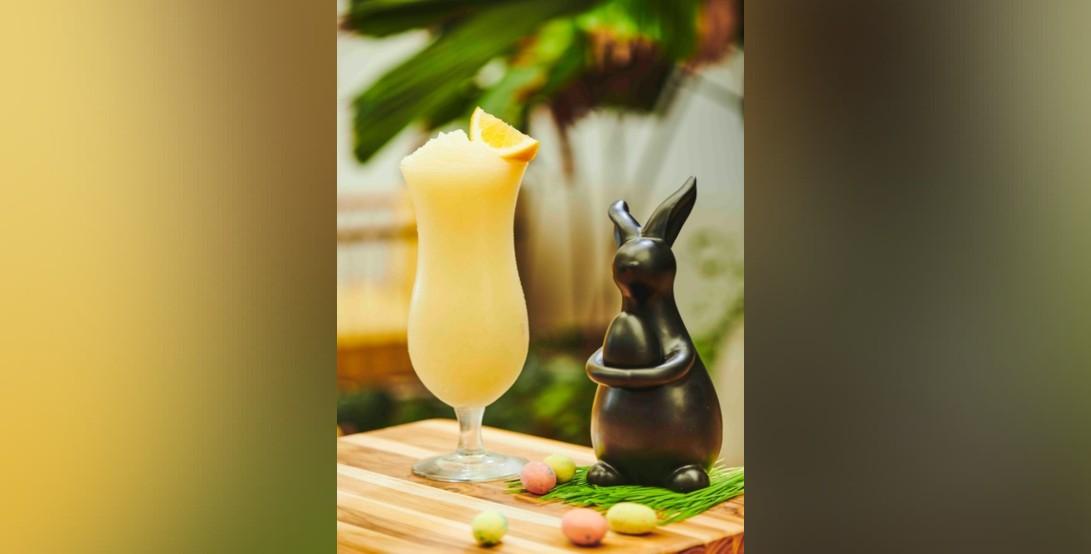 The bunny-approved and easy-to-make-at-home slushy cocktail was created by Hayden Miller, head bartender at Bodega Taqueria y Tequila (South Beach & Fort Lauderdale) and is unique and delicious addition to Easter!

Ingredients:
2 oz of E11EVEN Vodka
1 oz of Chinola Passion Fruit Liqueur
1 oz of lemon and hibiscus simple syrup
lemon quarter for garnish
1 cup of ice
Method:
In a blender add all ingredients w/ 1 cup of ice.
Blend for 1 minute or until ice has been slushed.
Pour into glass of choice.
Garnished w/ a lemon quarter.
The Golden Egg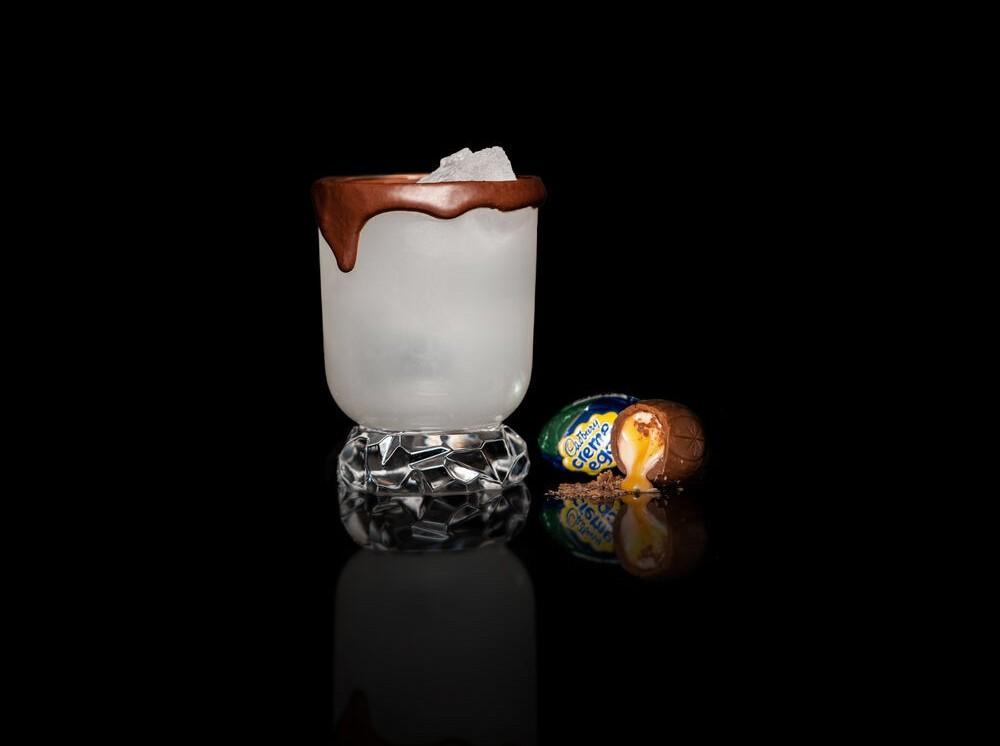 The Golden Egg is a sweet, dark twist on the Easter-time favorite, the Cadbury Egg. Extravagant Cacao Nib Infused Mezcal El Silencio Espadin, Dahlia Cristalino Tequila, cream soda, chamomile tea and more make for a melt-in-your-mouth cocktail that will upgrade any traditional Easter Egg hunt.
Ingredients:
8 oz Cacao Nib Infused Mezcal El Silencio Espadin
8 oz Tequila Dahlia Cristalino
6 oz lime juice
8 oz cream soda reduction
16 oz chamomile tea
8 oz whole milk
8 dashes AZ Bitters Lab Mas Mole

Method:
*Infuse Mezcal El Silencio with Cacao Nibs (let sit for 24 hours)
*Cream Soda Reduction: Reduce 2 cups of cream soda (Stewart's Cream Soda recommended) down to one cup. Add 3/4 cup of sugar. Stir until dissolved. Let cool.
Mix together the infused Mezcal El Silencio Espadin, Lime Juice, Bitters, Cream Soda Reduction, and Chamomile Tea.
In a separate container pour in 8 oz of Milk.
Slowly pour these cocktail ingredients into the container with the milk.
Refrigerate overnight for best results.
Double strain with a jelly strainer and cheese cloth.

Makes 6 cocktails.
The Briar Patch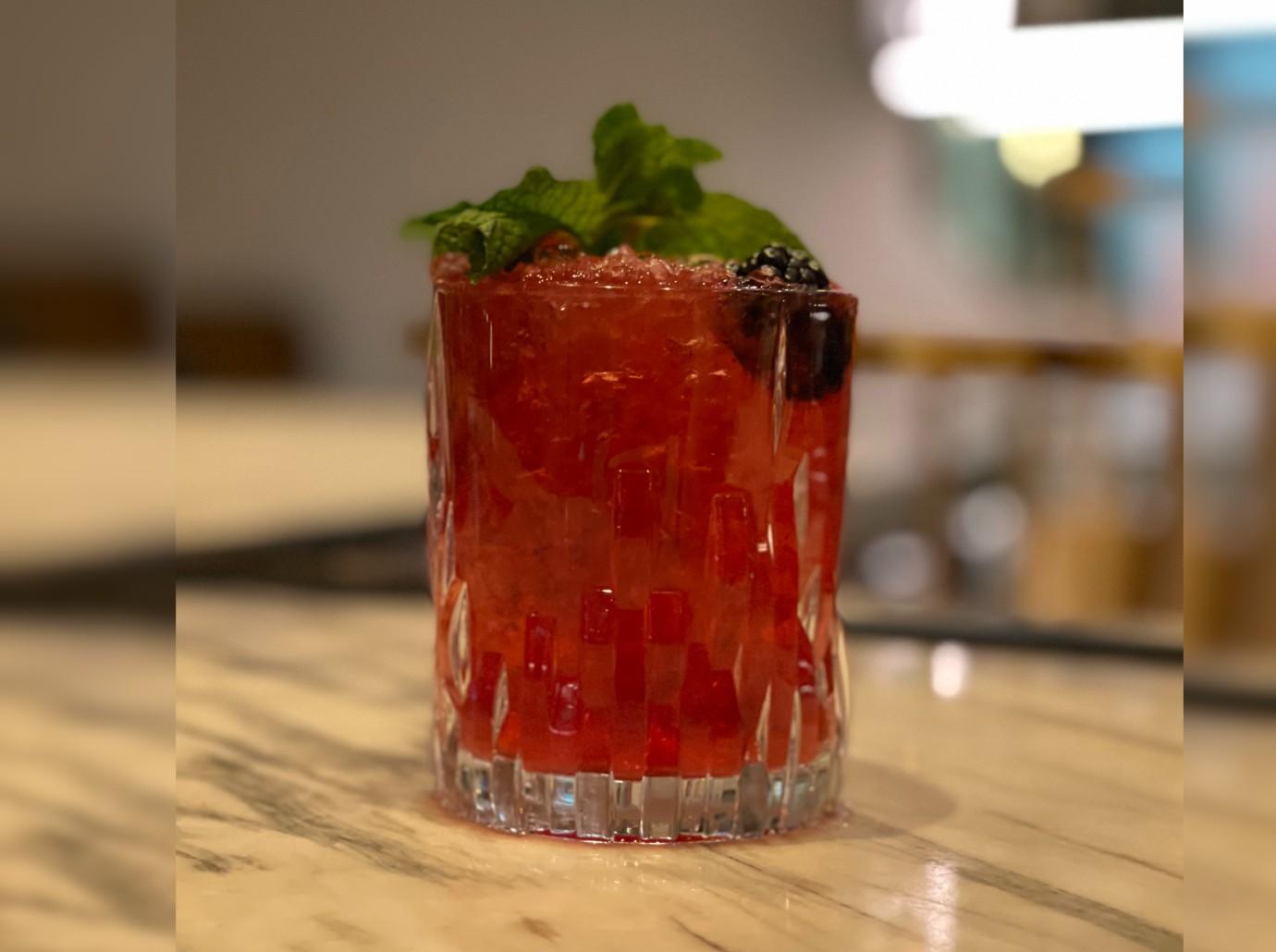 Created by James Lee, head bartender at Leonelli Restaurant & Bar and Benno in New York City, the Brian Patch tastes like spring in a glass!
Ingredients:
2 oz Azteca Azul Blanco tequila
1 oz chamomile syrup
3/4 oz Fresh Lime Juice
1/2 Seedlip Grove
5 blackberries
3 mint leaves
Method:
Shaken with ice and double strained into a rocks glass with crushed ice.
Garnished with blackberry and sprig of mint.
Fabergé Egg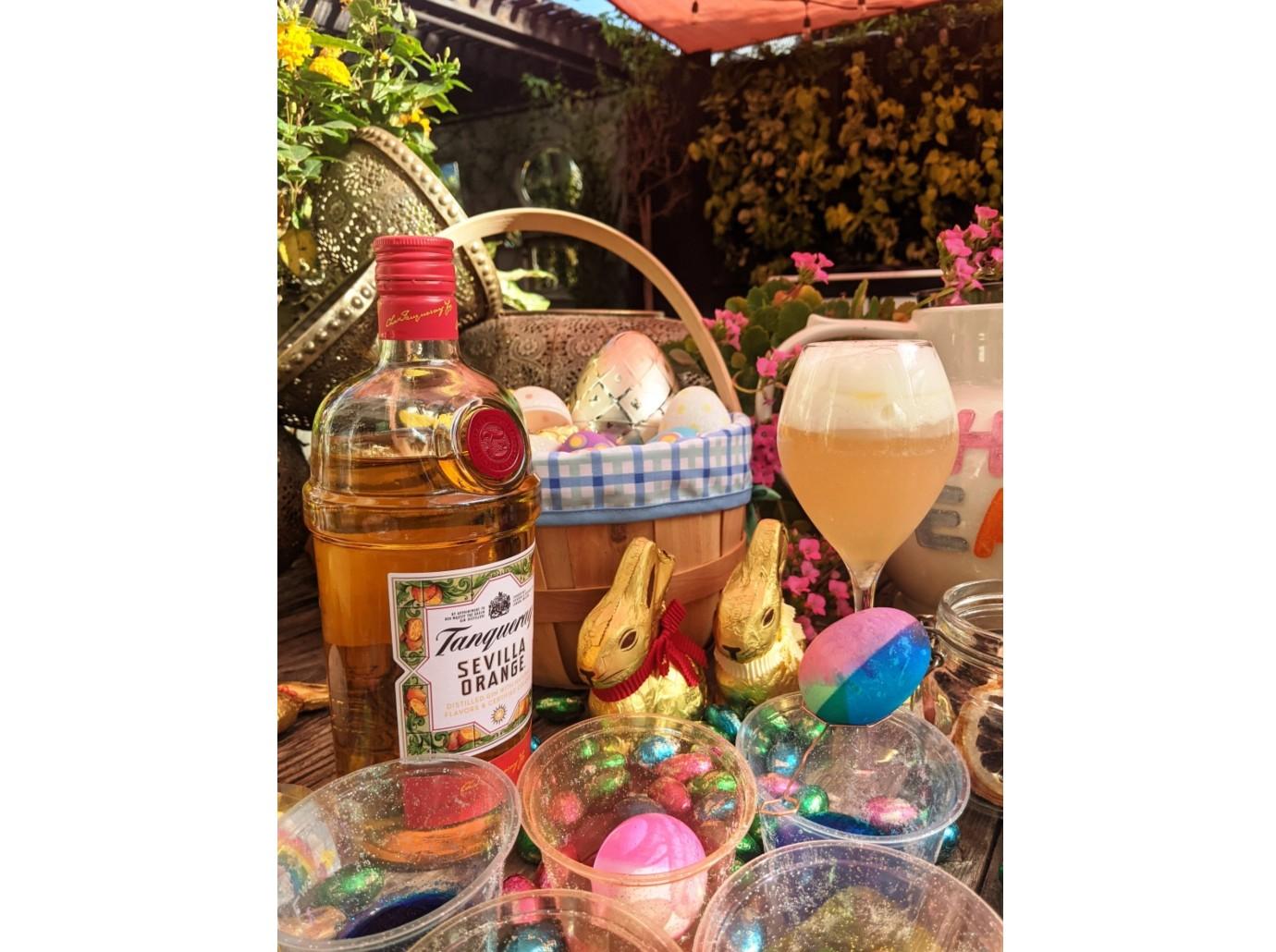 The fabulous Fabergé Egg cocktail comes courtesy of the Sofitel Los Angeles At Beverly Hills. Blending the bittersweet and floral notes of the Tanqueray Gin Sevilla Orange with the softness of a shaken egg white, this very easy yet flavorful combination created by our Director of Nightlife Aidan Demarest will bring joy and color to your brunch table and a smile on your guests' face.
Ingredients:
1 ½ Oz Tanqueray Gin Sevilla Orange
½ oz simple syrup
1 lemon squeezed
1 egg white
Method:
Shake and strain the Tanqueray Gin Sevilla Orange and the juice of a squeezed lemon, serve into a martini glass or in a teardrop champagne flute.
Shake for one full minute the egg white mixed with simple syrup.
Serve on top of the gin and lemon blend. Enjoy!
Article continues below advertisement
Pomegranate Orange Mimosa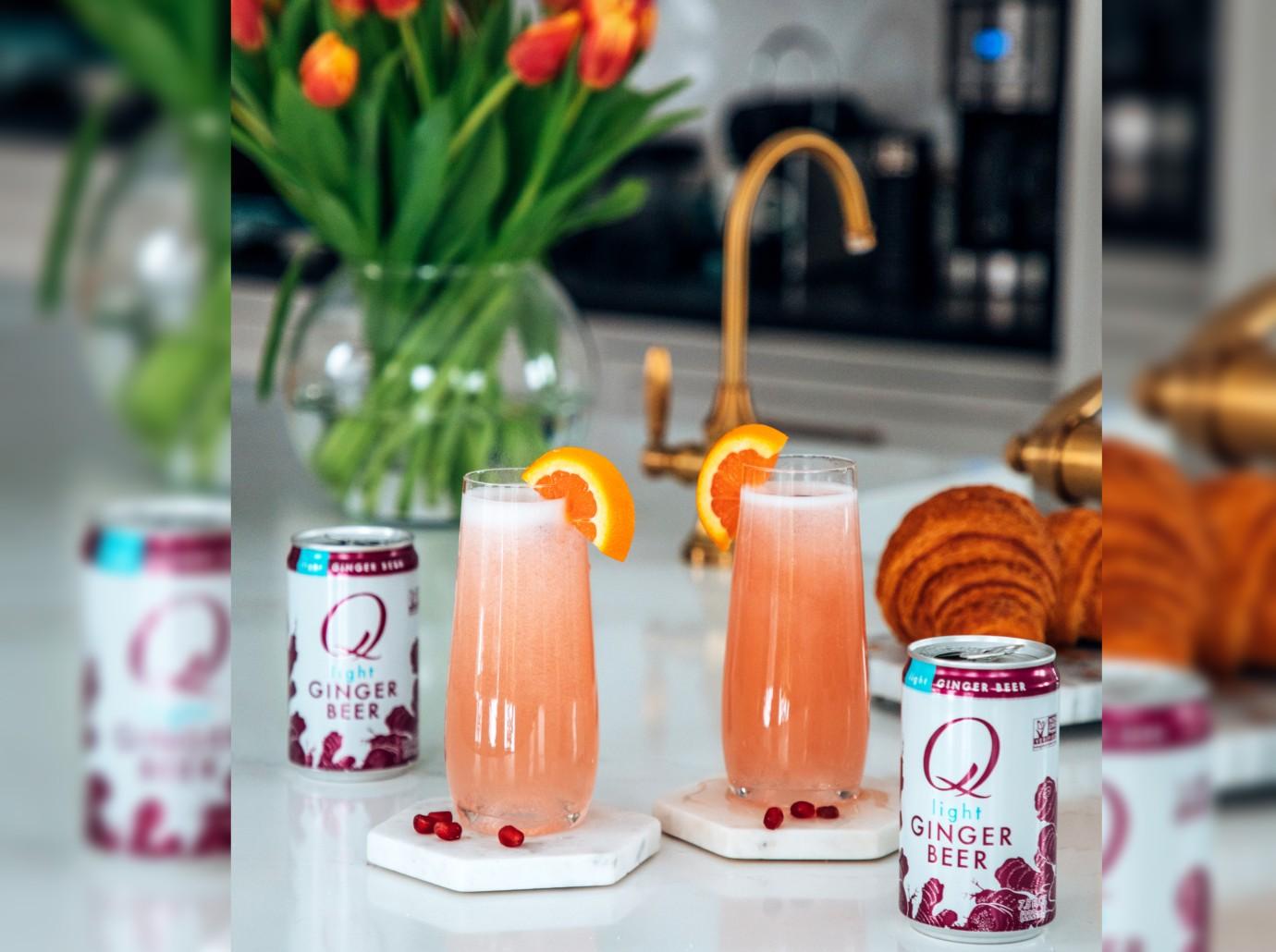 The Pomegranate Orange Mimosa is a low ABV cocktail, perfect for a leisurely brunch with family and friends, to help keep you grounded while hunting for Easter eggs and enjoying the day.
Ingredients:
2 oz champagne
1 oz pomegranate juice
1/2 oz fresh orange juice
4 oz Q Mixers Ginger Beer
pomegranate seeds and orange slice for garnish
Method:
In a chilled flute glass, add champagne, pomegranate juice, and orange juice.
Top with Q Mixers Ginger Beer.
Garnish with pomegranate seeds and orange slice.
Article continues below advertisement
Matcha Wanna Drink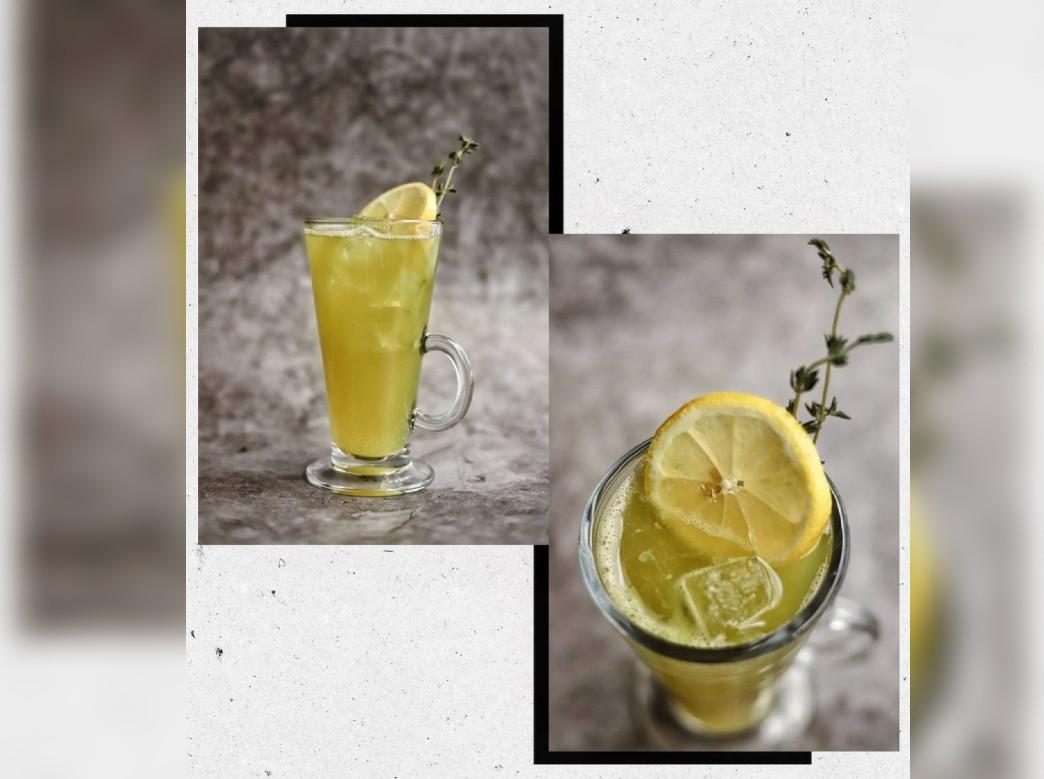 Need a little pick me up on Easter? This recipe, snatched from the cocktail menu at Korean hotspot Yoon Haeundae Galbi in New York City is infused with green tea powder.
Ingredients:
1.5oz Bulleit Rye
0.5oz Peach Schnapps
0.5oz lemon Juice
0.5oz simple syrup
pinch of green tea powder
ginger ale
Method:
Shake all ingredients except ginger ale.
Strain into a tea cup.
Top off with ginger ale.
Garnish with a lemon wheel and two thyme garnish.
Article continues below advertisement
Avalon Awakens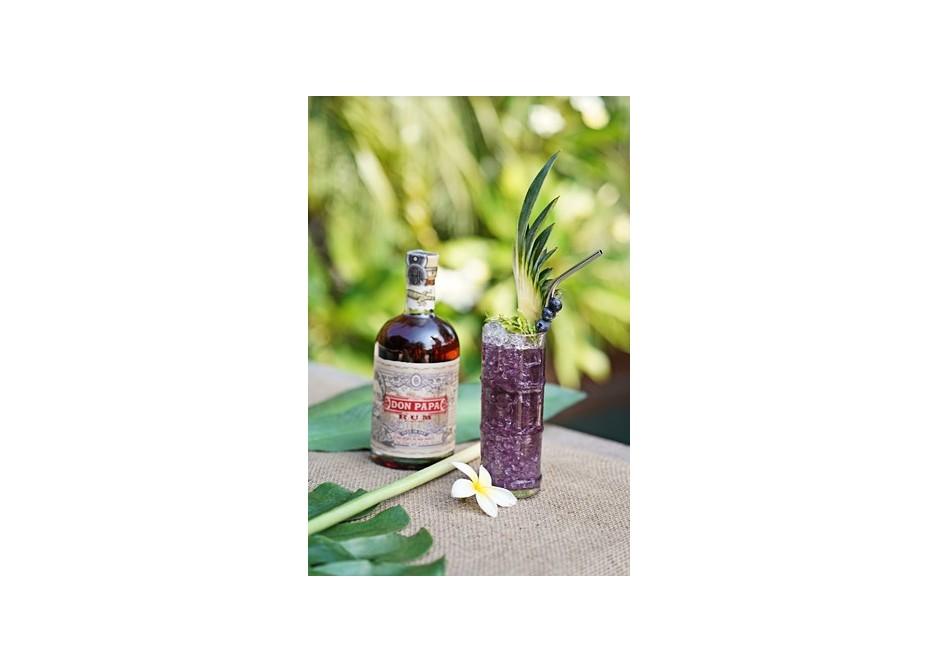 For the mixologists out there looking to impress their guests this Easter Sunday, Tomas Delos Reyes (Standard Hotel Bar, Jeepney Restaurant) has shared this brand new libations, featuring Don Papa Rum, for spring sipping.
2 oz Don Papa 7
1 oz Pineapple Juice
¾ oz Lime Juice
¼ oz Velvet Falernum
½ oz Ube Syrup
Method:
In a cocktail shaker, add Don Papa Rum, pineapple juice, lime juice, velvet falernum, Ube syrup* and fill with ice.
Shake and strain into high ball glass over ice.
Garnish with a Pineapple wedge and straw.
Article continues below advertisement
The Dark Rabbit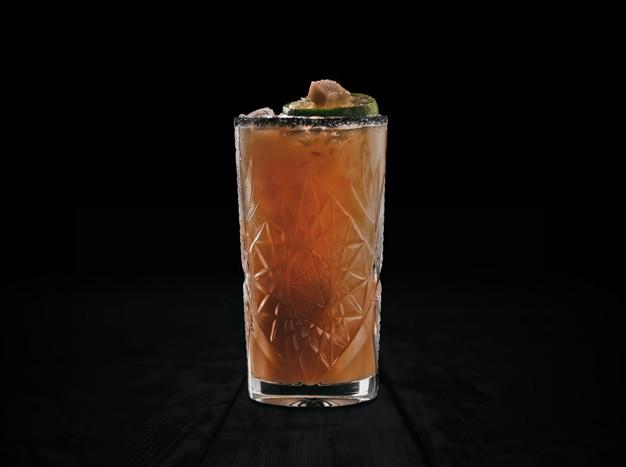 The Dark Rabbit cocktail features an exceptional blend of flavors inspired by the mysticism of the Alebrije, the renegade rabbit from ancient Mexican folklore. Sweet agave nectar, celery, carrots, lime juice, and last but not least, the distinctive smokiness of Mezcal El Silencio. Not to mention, the addition of Black Lava Salt makes this a very unique treat for any weekend celebration.
Ingredients:
2 oz Mezcal El Silencio Espadin
0.5 oz agave
0.5 oz lime juice
1 oz celery juice
1 oz carrot juice
lime
black lava salt

Method:
Rim a Rocks Glass with Black Lava Salt & fill with Crushed Ice then set aside.
Combine the Silencio, Agave, Lime Juice, Celery Juice, and Carrot Juice in a shaker tin filled with ice.
Shake vigorously for 30 seconds.
Strain into the prepared Rocks Glass.
Garnish with a Lime Wheel.

Article continues below advertisement
Prosecco Rosé Strawberry 75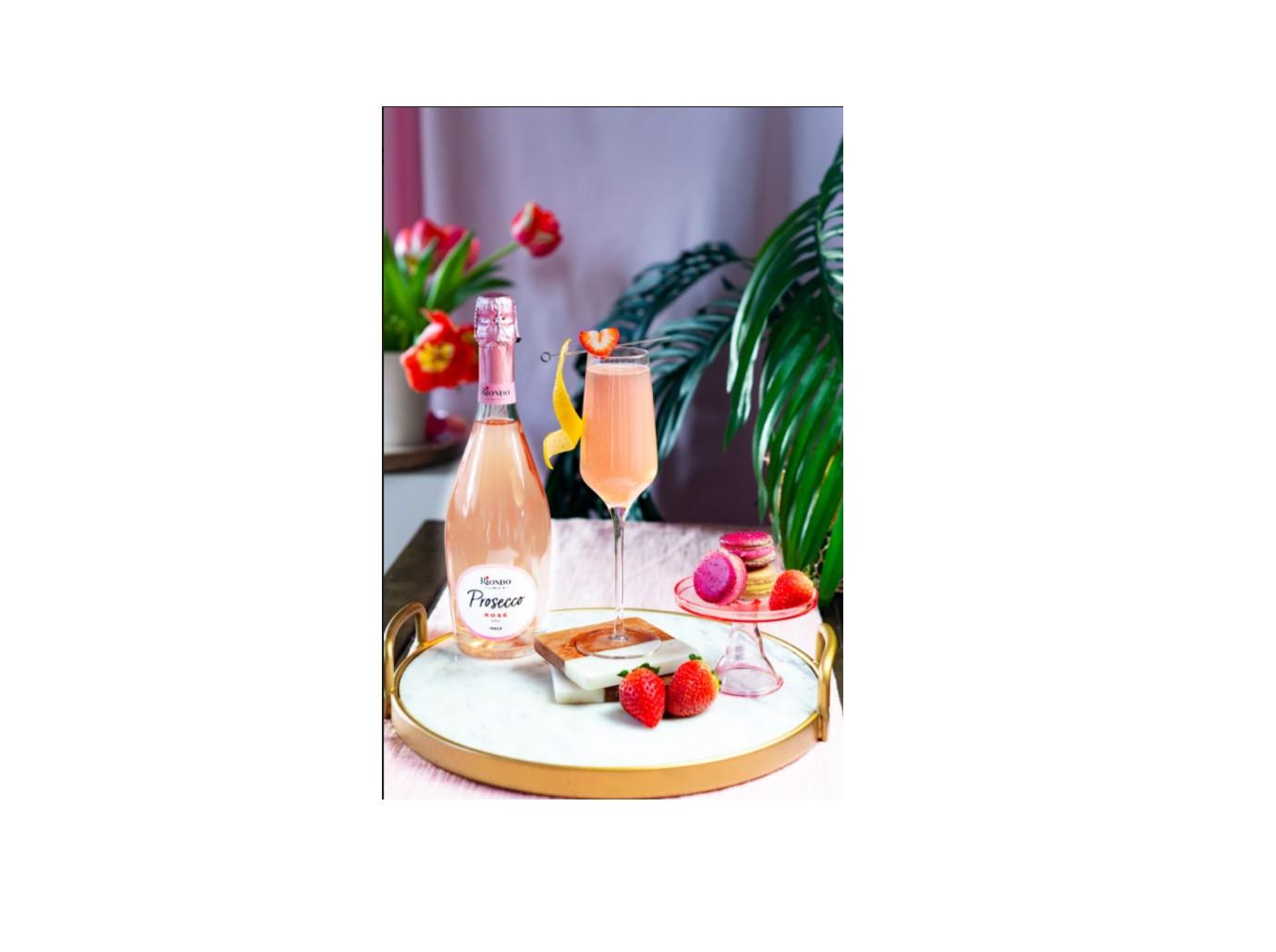 Craving some bubbles with your bunny-centric activities? This cocktail, made with the brand new Riondo Prosecco Rosé, is a fruity, fun twist on a fancy classic.
3 to 4 oz Riondo Prosecco Rosé
1 oz Gin
0.5 oz lemon juice
0.75 oz strawberry syrup
Strawberry and lemon twist garnish
Method:
Add gin, lemon juice, strawberry syrup to a cocktail shaker with ice.
Shake then strain into glass and top with Riondo Prosecco Rosé.
Garnish with strawberry and lemon twist.