ENTERTAINMENT
Oscars Snub? Fans Outraged Anthony Hopkins Was Awarded Best Actor Academy Award Over Late Chadwick Boseman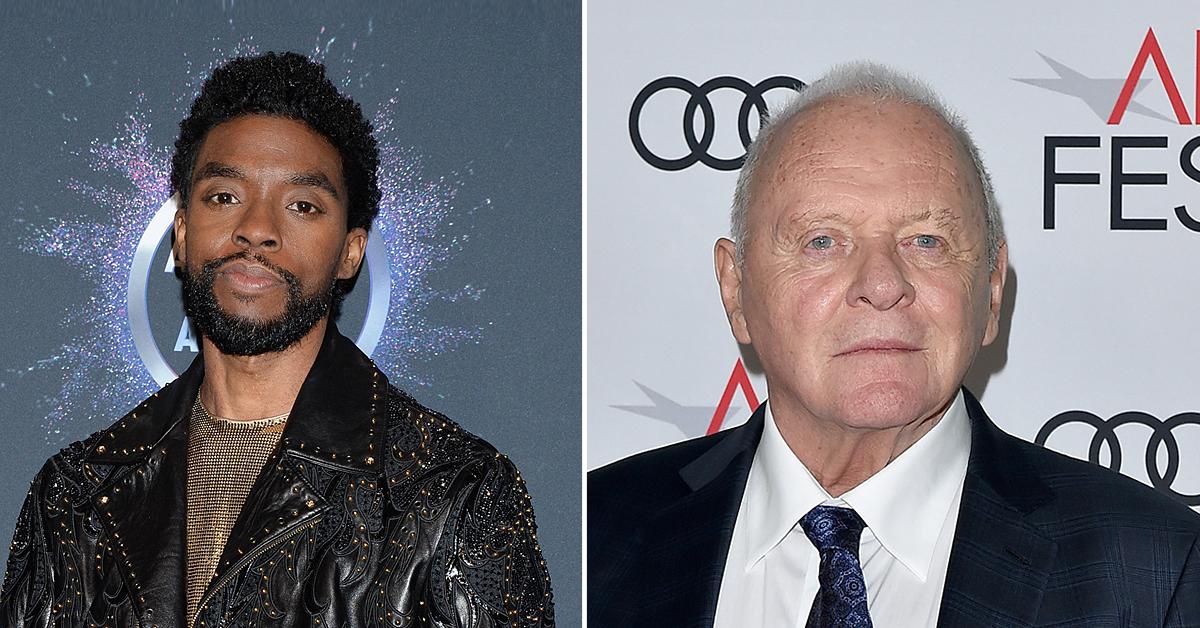 Article continues below advertisement
Boseman was a clear favorite for the Best Actor Academy Award at the Sunday, April 25, ceremony after sweeping previous award shows, winning Best Actor at the Golden Globes, Critics Choice Awards, Screen Actors Guild Award and AACTA International Award. 
Article continues below advertisement
Boseman's win would have been historic, making him the third person to win an Oscar posthumously and second person to win Best Actor posthumously. Previous winners included Peter Finch in 1997 for the film Network and Heath Ledger for his iconic performance as the Joker in 2008's Dark Knight. 
The Academy led the public to believe that the Black Panther actor would be scoring the big win due to the award categories being changed. The Best Actor award was moved to be handed out last, when typically Best Picture closes out the show. Many assumed the Best Actor award would be last to honor Boseman's legacy in film. This is only the second time the Academy has moved an award category; in 1972, Charlie Chaplin closed with an honorary award. 
Article continues below advertisement
When the final prize was announced, The Father actor was absent from the show — leaving the Oscars with an abrupt ending. 
Article continues below advertisement
History, however, was still made. The 83-year-old actor is the oldest person to receive an Oscar in an acting category.
Article continues below advertisement
Since he was absent from the awards ceremony, Hopkins later took to Instagram to give his thank you speech to the Academy and paid tribute to the Ma Rainey's Black Bottom actor in the video.
"Here I am in my homeland in Wales, and at 83 years of age, I did not expect to get this award; I really didn't," he said. "And I'm very grateful to the Academy, and thank you. And I want to pay tribute to Chadwick Boseman, who was taken from us far too early." 
Article continues below advertisement
The Academy's guests were left with a memorable token celebrating the late 43-year-old: digital artwork created by artist Andre Oshea, redeemable by a NFT – a non-fungible token. One Twitter user noted that it left a "bad taste" in their mouth. 
Article continues below advertisement
Another Oscars viewer tweeted their thoughts on the Academy's choice for Best Actor and was notably disappointed by Hopkins' upset win.
Article continues below advertisement
Taylor Simone Boseman, who accepted her late husband's awards at previous ceremonies this season, quoted him during his win for Best Actor at this year's SAG awards. "If you see the world unbalanced, be a crusader that pushes heavily on the see-saw of the mind," she added. "That's a quote by Chadwick Boseman."
Article continues below advertisement
Boseman died last August after privately battling colon cancer for over four years.
Scroll through for more reactions from fans who were shocked by Boseman's loss at last night's Oscars. 
Article continues below advertisement