Former 'RHOBH' Star Brandi Glanville Reveals Via Instagram That She Has Been Admitted To The Hospital For Mysterious Infection
Former The Real Housewives Of Beverly Hills star Brandi Glanville took to Instagram to announce that she was admitted to the hospital on Tuesday due to a mysterious infection.
Article continues below advertisement
The picture featured the reality personality resting comfortably in a hospital bed wearing two masks — presumably for COVID-19 safety reasons — with her left hand up, exposing a startling looking purplish welt along the length of her thumb.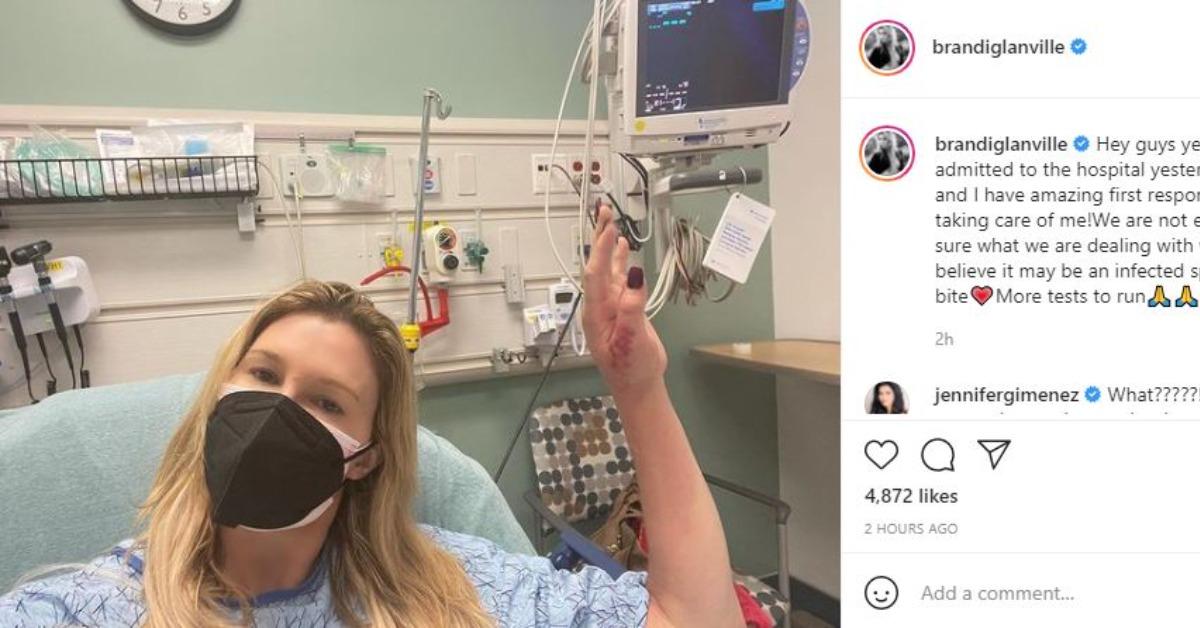 Article continues below advertisement
Glanville assured fans that she was okay, captioning the post, "Hey guys yes I was admitted to the hospital yesterday and I have amazing first responders taking care of me!"
Article continues below advertisement
Though the reality star is in good hands, doctors are still not entirely sure what is the root cause of the infection. "We believe it may be an infected spider bite," the star went on, punctuating the sentence with a red heart emoji, before ending the post saying they had "More tests to run" and three praying hands emojis.
The Housewives alum elaborated on the mystery infection when she posted a series of pics to her Instagram story.
Article continues below advertisement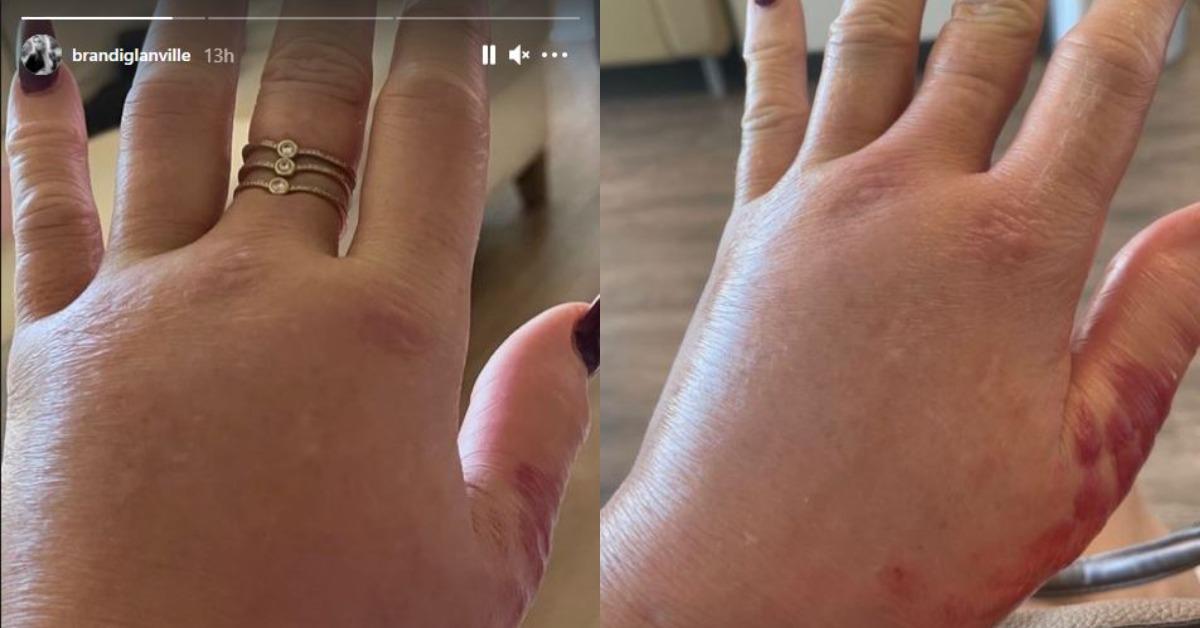 Article continues below advertisement
The first two pictures showed off the true extent of the painful swelling that led to her hospitalization. One snapshot featured her gold ring still on with her finger awkwardly swelling around it. Thankfully, it was able to be removed, which Glanville showed in the second picture.
Despite her hospital stay and the unsettling nature of not knowing what is wrong yet, the television personality has managed to keep her sense of humor, posting a selfie with a playfully shocked expression and her hand clapped to her forehead following the photos of her swollen hand.
Article continues below advertisement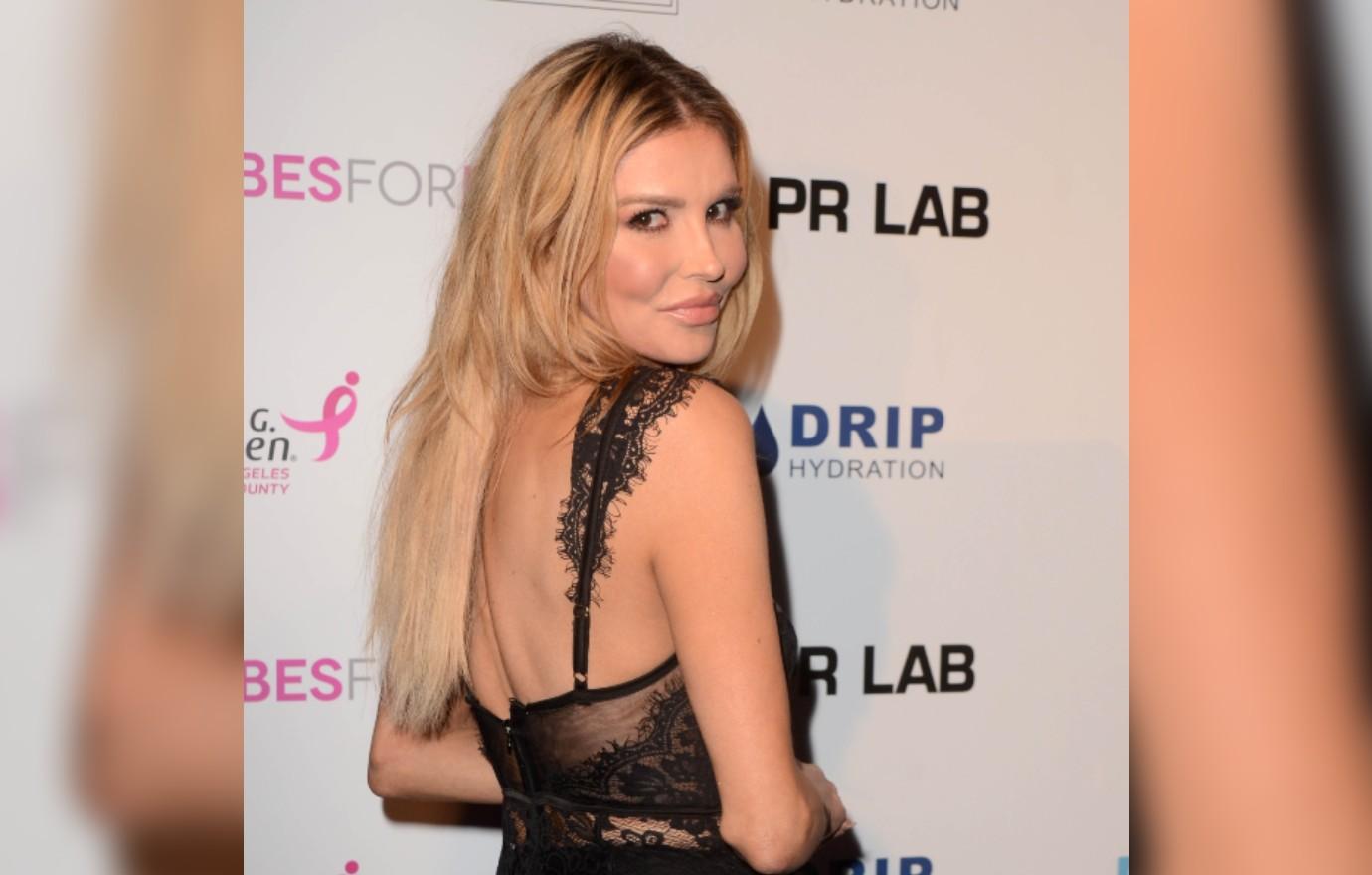 Article continues below advertisement
As OK! previously reported, Glanville recently opened up about her tumultuous feelings after learning about her ex-husband Eddie Cibrian's infidelity with country singer LeAnn Rimes. "I had this rage in my body. I really wanted to kill her."
Fortunately, things have since settled down between the two. Glanville claims, "These days, I love LeAnn," according to an article in The Sun. "She's great and we all hang out together. I've forgiven her."