'A Perfect, Beautiful Moment': Frankie Grande Engaged To Hale Leon After Two Years — See The Duo's Sparkly Rings
Reality TV star Frankie Grande and boyfriend Hale Leon are engaged! The 38-year-old Big Brother alum revealed via Instagram on Tuesday, June 8, he popped the question to his hunky beau of two years in a peculiar way.
Article continues below advertisement
"He said YES! 😍 WE'RE ENGAGED! I am so happy my best friend said he wanted to spend the rest of his life with me! Playing games and making me laugh forever!" Grande gushed on the 'gram. "Speaking of games… I proposed IN VIRTUAL REALITY! HE FREAKED OUT! I can't wait to post the video… What a way to celebrate #pride 🌈❤️💍."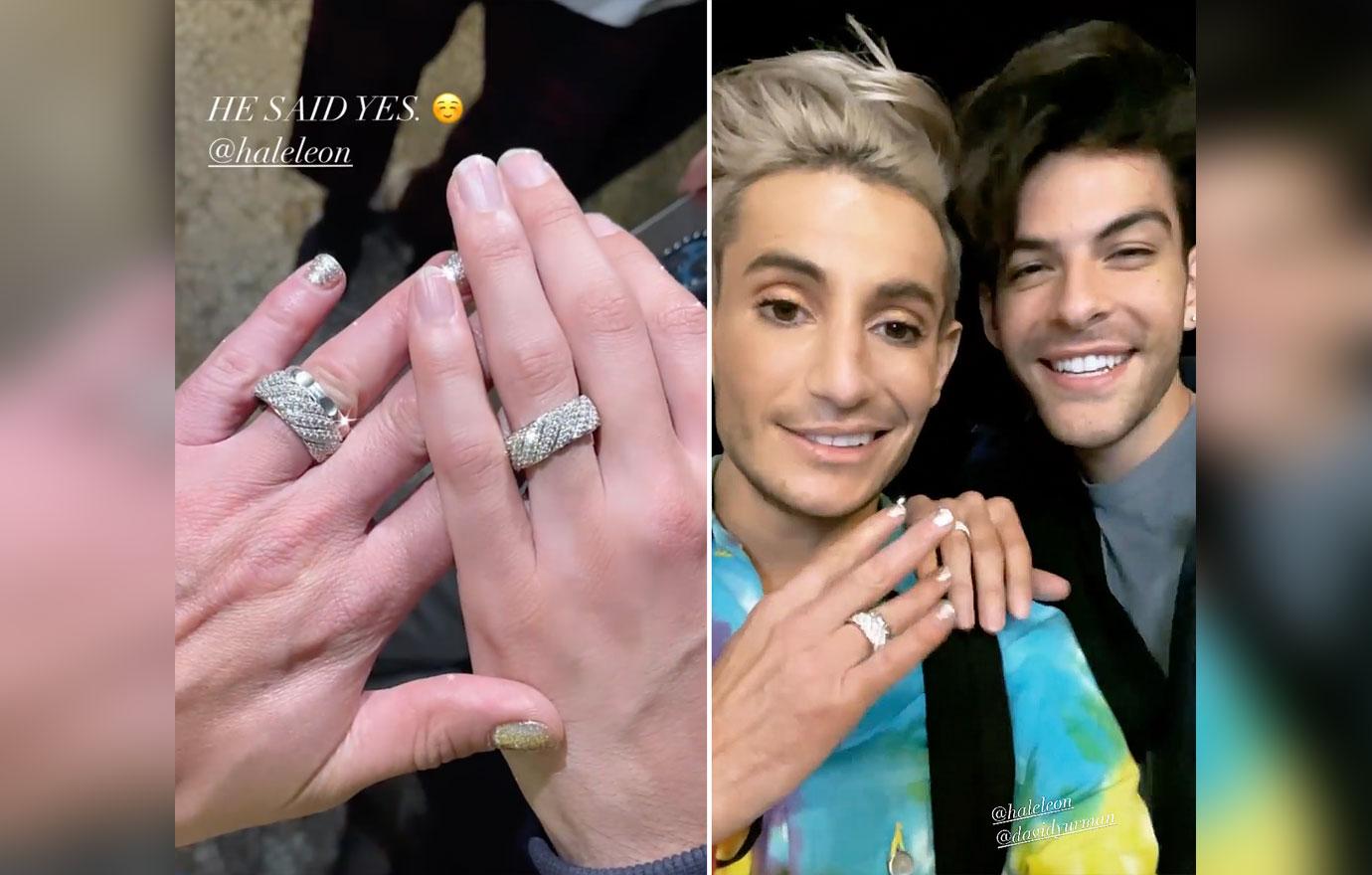 Article continues below advertisement
Frankie's sister, pop icon Ariana Grande — who recently tied the knot in a secret ceremony last month to real estate professional Dalton Gomez — commented on her brother's exciting announcement, saying, "The most beautiful. love u both so so so much. 🤍🤍🤍🤍🤍."
Article continues below advertisement
The newlywed shared a photo of the celebration party for the grooms-to-be, writing, "Congratulations to two of the most incredible men I know" over a black-and-white snap of the duo on a cake.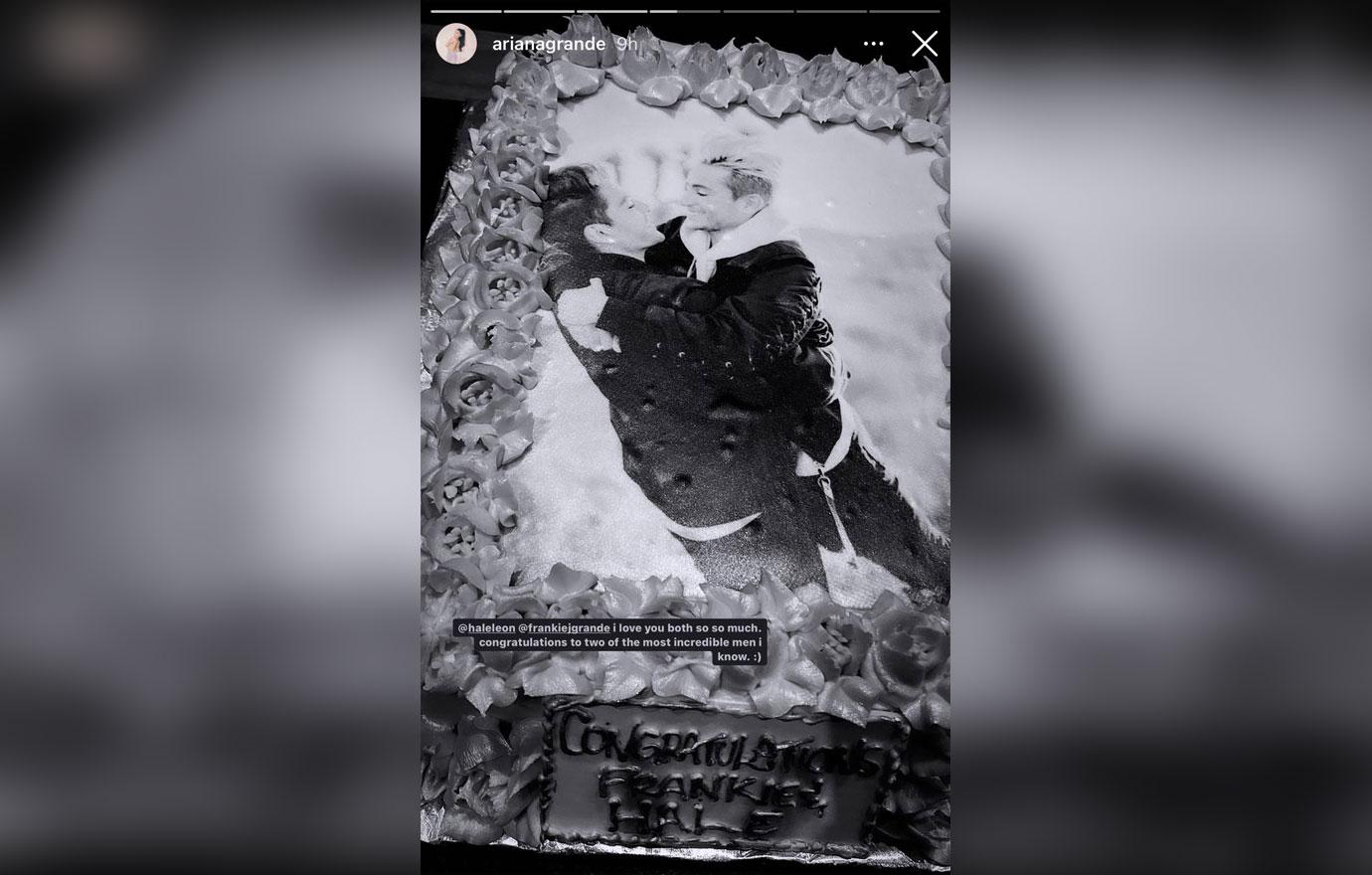 Article continues below advertisement
The happy couple's engagement took place in Los Angeles alongside close friends and family, including Frankie's mom, Joan, reported PEOPLE.
Article continues below advertisement
Frankie — who will be celebrating his four-year sobriety anniversary on June 16 — told Leon they were meeting up with pals to celebrate the milestone a few days early, before surprising the 28-year-old actor with an elaborate VR proposal.
The Rock of Ages star popped the question at Dreamscape, a VR experience that the couple attended on one of their first dates, reported the outlet, and ended with a "Will you marry me?" message and an explosion of virtual fireworks.
Article continues below advertisement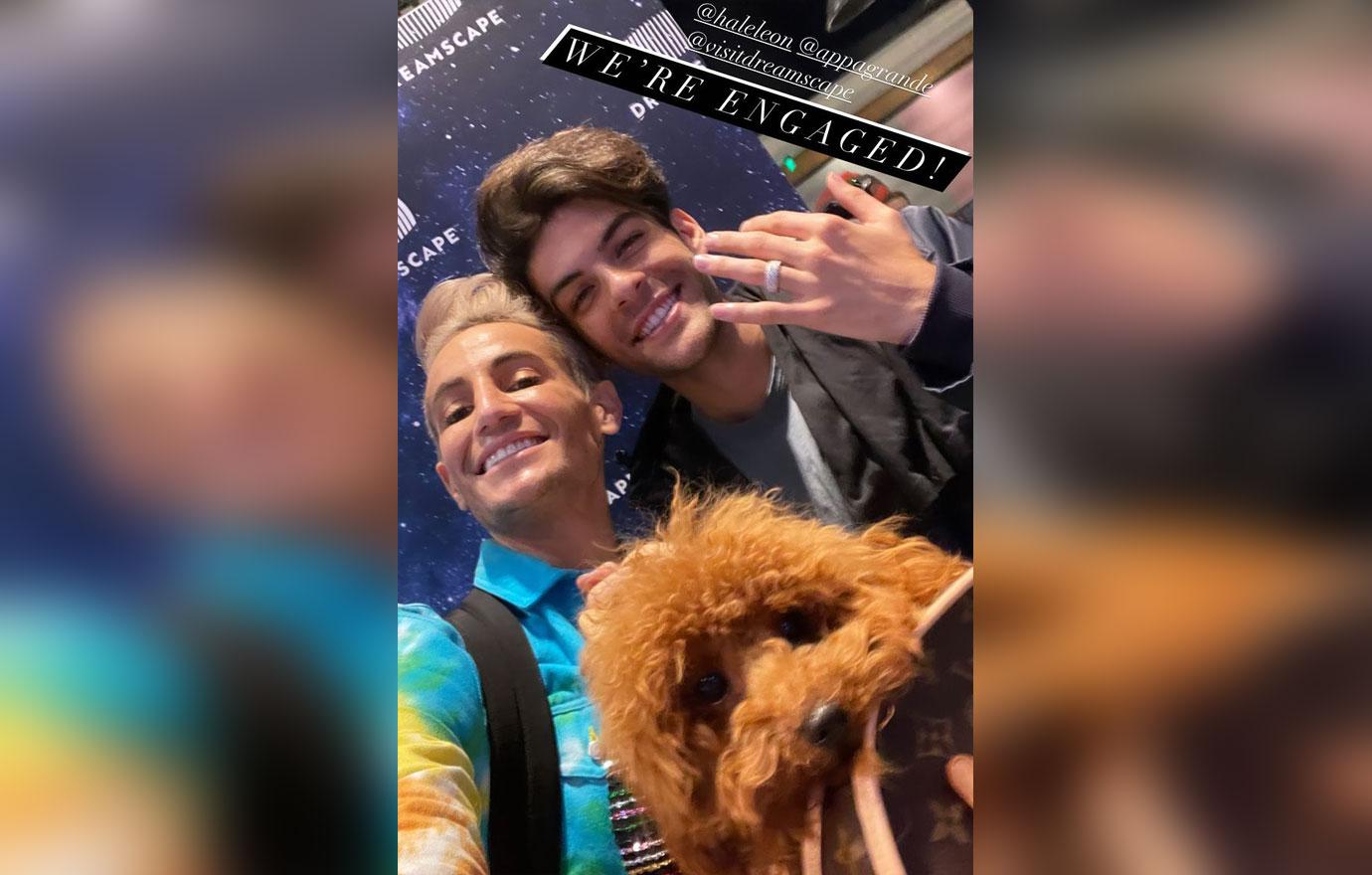 "It was such a perfect, beautiful moment," Grande spilled. "Hale was completely surprised and we both started crying tears of joy. I have been working on proposing to him in virtual reality for over a year and it was ABSOLUTELY breathtaking for us both."