NEWS
Good Ranchers: America's Favorite Meat Distributor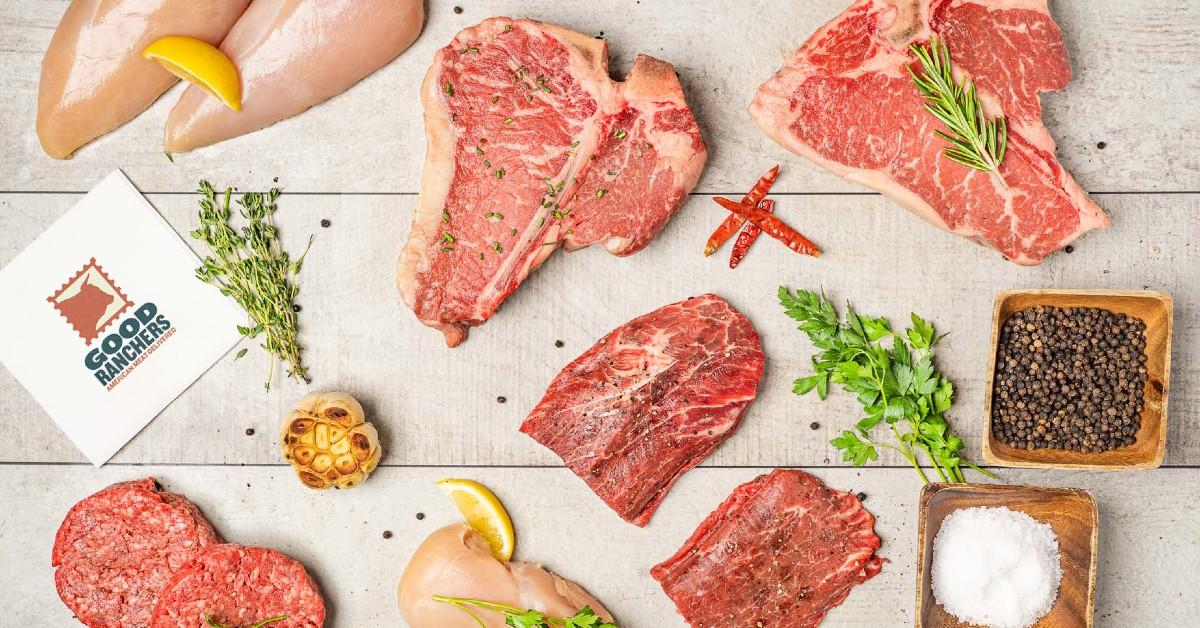 We had the pleasure recently to interview Ben Spell to discuss, in detail, his company Good Ranchers, and the waves it is making in the meat distribution industry. Read below.
Interviewer: Thank you for meeting with us today, Ben. We know you are busy, but we are honored to be able to share your story. Tell us a little bit about you. What's your story?
Ben: Sure. My name is Ben Spell, and I'm the CEO and Founder of Good Ranchers. Before that, however, I was a Music and Worship Pastor at a church in Houston. I loved it, honestly, but God has a funny way of changing your plans.
I'm married to the most beautiful woman, Corley, and God has blessed us with 4 little ones. It's funny, too, because we had all 4 of our children in 5 years - and that just so happened to be within the 5 years we launched Good Ranchers. It was a busy time (and still is), and we are grateful. Sleep deprived, but grateful.
Interviewer: How wonderful. Sounds like the model American family. Tell us about Good Ranchers. What is it?
Ben: Yeah, so Good Ranchers is a meat subscription box and delivery service. Our company sells only 100% American-born and raised meat, poultry and fish, and the way we've designed it is so you can choose from an assortment of curated boxes of meats you and your family like, shipped right to your door.
Interviewer: What inspired you to create a company like this? How did you think up the idea for Good Ranchers?
Article continues below advertisement
Ben: Well, Corley and I have always been believers that some of the best things in life are thought up, discussed, or executed at the dinner table. And if that's true, what brings people together to share those life-changing moments? Good food.
We wanted to not only supply good, 100% American-sourced meat to American families, but also support those who make that happen - the farmers and ranchers who are hard at work to provide for their own dinner table.
In addition, we wanted to be in a position where we could give back. The Lord has been so good to us, and we wanted to pay it forward. Gratefully, we've been able to do that through Good Ranchers, where we are helping to end hunger in America by donating meals with every subscription sold.
Since we started, we've been able to give over 1,000,000 meals, and that number is growing every day. It's been an incredible encouragement and blessing to be in a position to give. We are so thankful for the many facets of this company to really help others.
Interviewer: That's amazing. Thank you for your generosity to help others. So, do all of your meals - purchased and donated - come from the same place?
Ben: We are partnered with American Farmers all across the country to supply 100% American meats. When we were just starting out and getting some traction, we were approached by countless suppliers who wanted to partner with us to sell imported goods. Really, it is much cheaper to do it that way and more readily available, but that's not our mission.
We are compelled and convicted to stay true to the American farm. We believe in quality over quantity, and there is no comparison to be made; it's not even close.
Those who purchase from us can rest knowing that they are feeding their families 100% American-raised meat by American Farmers and Ranchers. And our online platform makes it available to anyone and everyone in the continental US.
Interviewer: So what's next? Where is Good Ranchers heading? What's your goal?
Ben: We are committed to making Good Ranchers the household name that you think of when you want the best eating experience you can have at home with your family. To do that, we see ourselves owning the meat department space in its entirety - online and in your local grocery stores.
Then, longer term, we would love to open a steakhouse or two and branch into the retail space. But in the meantime, we are striving to get our products into the high-end steakhouses that are well established and thriving. It's our goal to become their primary beef supplier.
Interviewer: Ben, it's been an absolute pleasure to interview you and share your story. We can't wait to see more of Good Ranchers and the change you are making. If people are interested to know more or place a custom order to bring to their own dinner tables, what's the best way to do that?
Ben: Yeah, so they can visit our website at https://www.goodranchers.com and follow us on Instagram: @goodranchers