EXCLUSIVE
'Gossip Girl' Reboot: There Will Be 'Cameos In (Almost) Every Episode' — COVID Permitting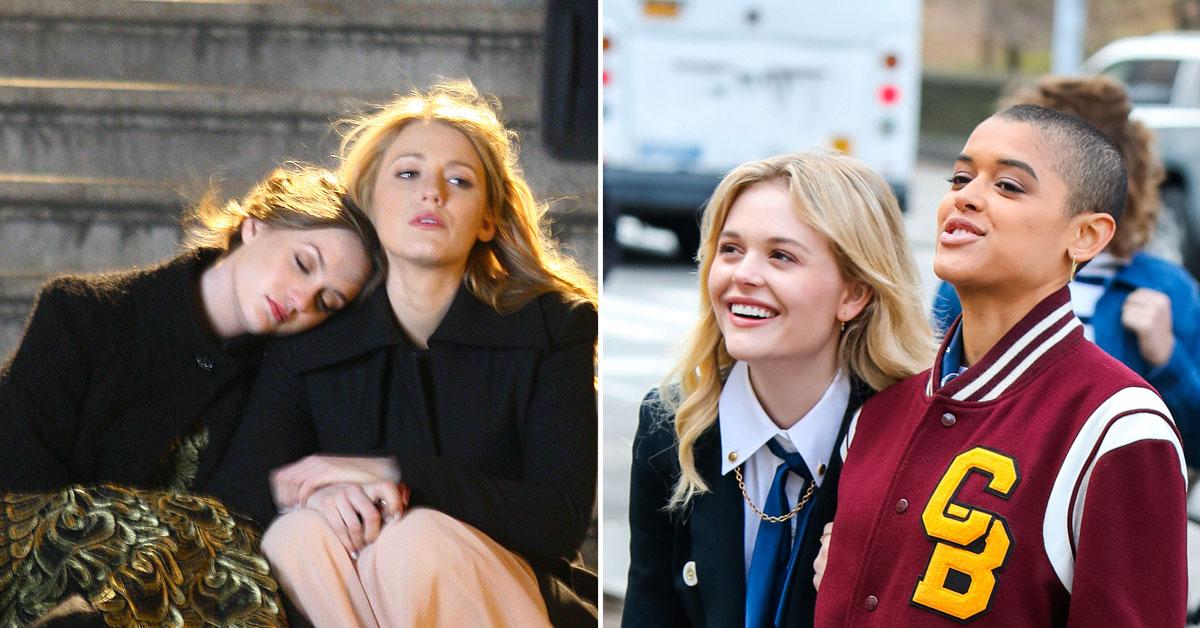 When news first broke that a reimagined Gossip Girl would hit television screens in 2021 on HBO Max, fans immediately wanted to know if members of the original CW cast would be making appearances — or if A-list celebs will mingle with TV's newest Upper East Siders. Well, OK! can exclusively reveal that there will be cameos aplenty.
"We're trying to have cameos in every episode," showrunner Joshua Safran, writer and executive producer on the original CW series, exclusively tells OK! of the 12-episode season.
Article continues below advertisement
Thus far, the team has only shot two episodes of the series, which is planned to debut on HBO Max later this year (though no official release date has been set, due in part to the ongoing coronavirus pandemic).
"There's a fashion event in the pilot, so there are fashion cameos, there's a charity event in episode 2," Safran reveals. "There's a very big cameo in episode three. Big, to me! Luckily that cameo happens to be in New York — we just lucked out — and, frankly, we haven't shot it yet, so for all I know that cameo could leave New York, and it would be difficult."
'GOSSIP GIRL' HBO MAX REBOOT WILL HAVE 12 EPISODES; DONNA MURPHY CAST AS HIGH SCHOOL HEADMISTRESS
Safran explains that, due to COVID safety protocols and restrictions, it's easier to cast special appearances who happen to be in New York City, where the series is filming. If not, the actor or actress would have to undergo production's regimented testing schedule, which includes "multiple tests leading up to work," or quarantine if they've come in from out of state. "It's a lot to ask somebody," he adds.
Article continues below advertisement
However, the showrunner gushes, "There's a big musical artist [planned to be] in one of the episodes; we are hoping that is possible."
As OK! exclusively reported, Tony Award-winning stage and screen actress Donna Murphy, who can be seen on the crime drama Power — and is best known for her work on and Off-Broadway — has joined the cast to play the high school headmistress.
HBO Max has already confirmed that original cast member Kristen Bell will return to narrate the forthcoming series.
According to executive producer Josh Schwartz, other original CW cast members may be involved, though Safran remains tight-lipped on additional details.
Article continues below advertisement
40 OMG MOMENTS FROM 'SEX AND THE CITY' THAT MAKE US CLAP, CRY & CRINGE
"We've reached out to all of them to let them know it was happening and we'd love for them to be involved if they want to be involved, but certainly didn't want to make it contingent upon [them being involved]," Schwartz said on July 26, 2019, at the Television Critics Association summer press tour, according to Entertainment Tonight. "They played these characters for six years, and if they felt like they were good with that, we want to respect that, but obviously … it would be great to see them again."