PHOTOS
40 OMG Moments From 'Sex And The City' That Make Us Clap, Cry & Cringe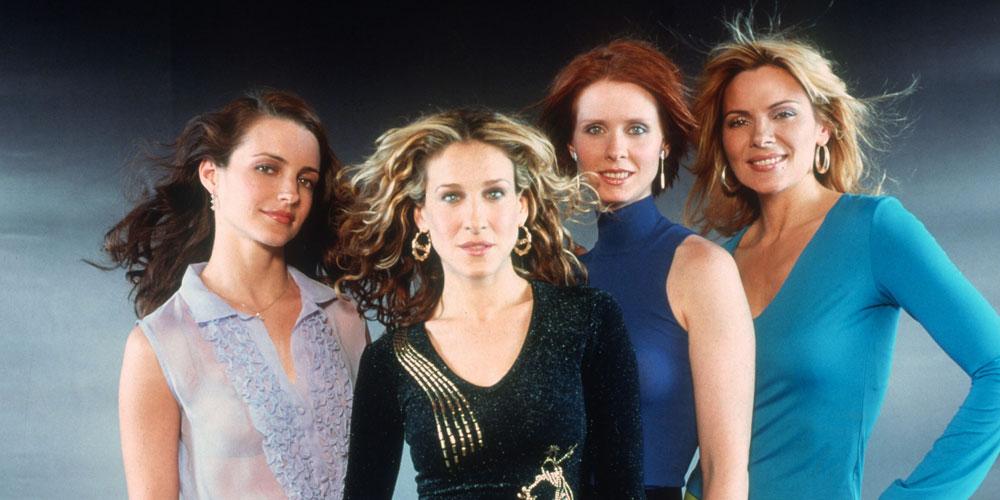 Carrie Bradshaw, sex... and the city! Who could ask for anything more?
OK! previously reported that HBO's iconic Sex and the City plans to make a return to the small screen on the new streaming platform HBO Max.
Though original stars Sarah Jessica Parker, Kristin Davis and Cynthia Nixon are reported to reprise their respective roles as Carrie Bradshaw, Charlotte York and Miranda Hobbes, unfortunately, it seems as though the fourth member of the gang, Samantha Jones, who is played by Kim Cattrall, will not be making a return.
Article continues below advertisement
The six-season rom-com, which concluded in February 2004, followed the famous foursome, as they took on the New York City streets (in Manolo Blahniks, of course) to search for love, dominate their industries and, of course, have some really amazing sex.
In honor of the show's return, OK! brings you 40 of our favorite moments from the six-season run.
Scroll through for the times the series made us laugh, cry and clap!
Season 1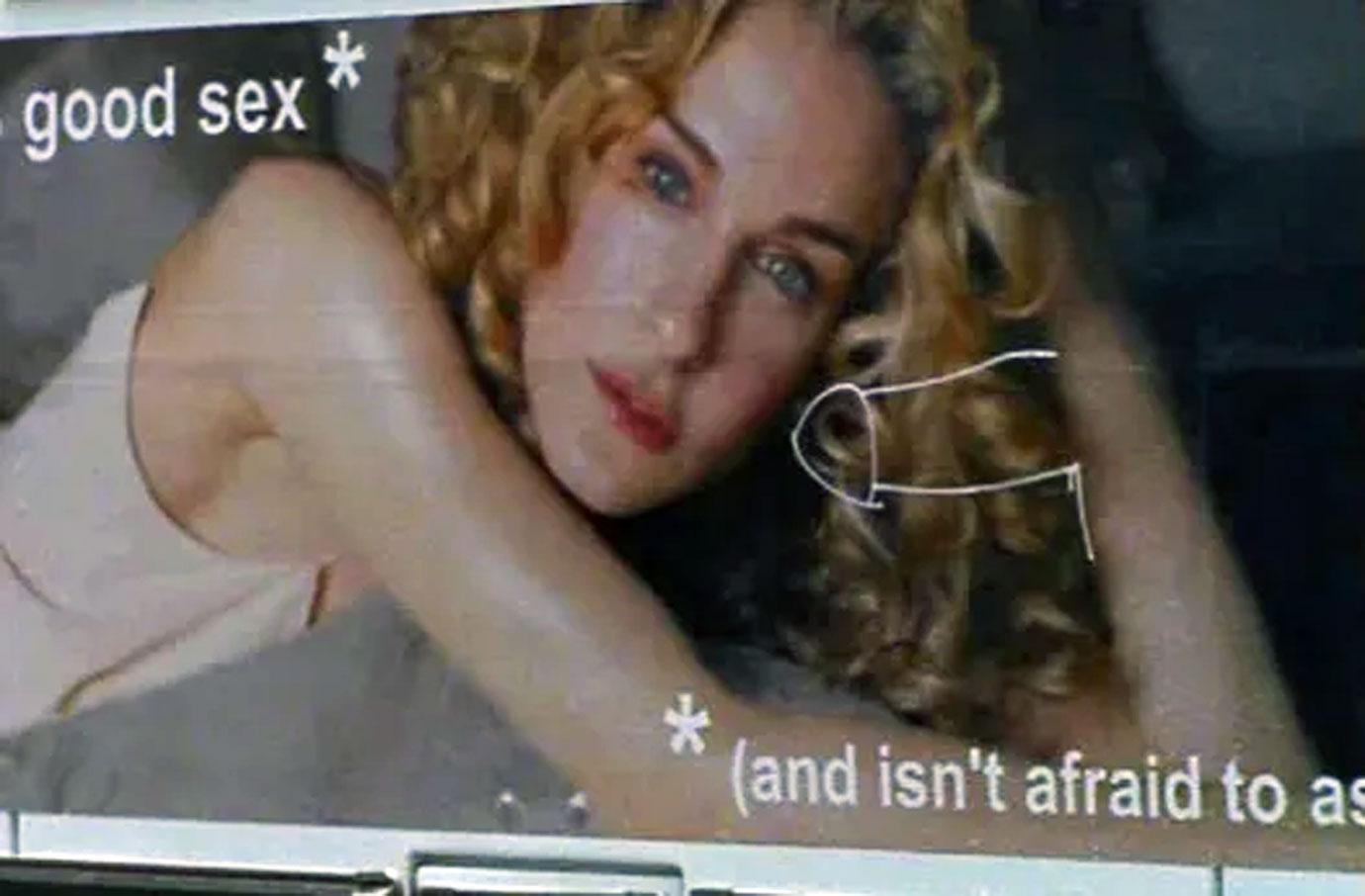 1. Episode 1: Carrie and Mr. Big meet cute when she spills her purse of condoms on the sidewalk. Later, a lusty Samantha compares Big to "a young Donald Trump." Throwback!
2. Episode 3: Samantha shrieks "Big pepper mill dick!" at a boring couples' party and flashes Charlotte's Irish doorman on Fifth Avenue in La Perla and a trench coat. All we can say is, we really like Sam when she's drunk.
3. Episode 4: Charlotte's confession that "I don't want to be Mrs. Up the Butt!" causes Carrie to call a hilarious emergency taxi ride with multiple friend-stops so everyone can, er, get to the bottom of it.
4. Episode 6: It's a slam dunk for Carrie's career when her photo appears on the side of an M2 bus. Too bad there's a graffiti penis drawn next to her head.
5. Episode 10: Smug, pregnant suburbanite Laney (who stole Charlotte's baby name "Shayla" ... that bitch!) gets stage fright while stripping. "Who wants to see my tits?" doesn't sound so hot when you're close to delivering.
6. Episode 12: When Carrie stalks Big and his mother at church — and drops a hymnal from the balcony — he introduces her to mom as "my friend Carrie." Ouch!
Article continues below advertisement
Season 2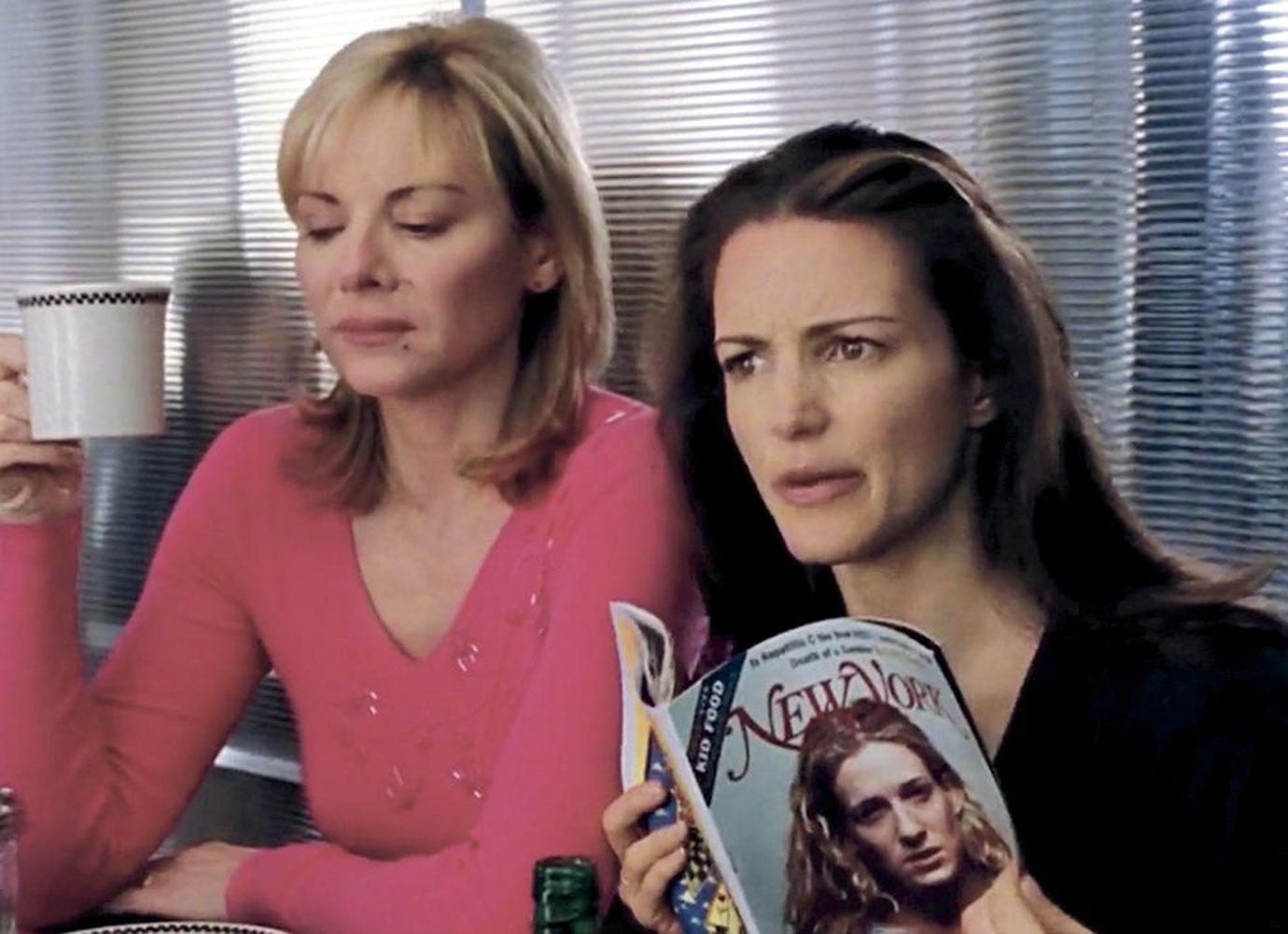 7. Episode 1: Miranda deserves a standing ovation when she says, "How does it happen that four such smart women have nothing to talk about but boyfriends? It's like seventh grade with bank accounts." Now, where were we ... Mr. Big or low-hanging balls?
8. Episode 4: Carrie discovers her bedraggled-looking self on the cover of New York magazine with the snarky title "Single and Fabulous?" Talk about your worst fear come true!
9. Episode 8: Trump, whose tangerine pompadour apparently hasn't changed since 1999, makes an appearance in the flesh — as does his fictional business partner Ed's 72-year-old cracked pancake butt.
10. Episode 9: Single White Female meets RuPaul's Drag Race when Samantha's ex-boyfriend Brad, now a sultry drag queen named Samantha, co-opts her persona. Should we all be that legendary!
11. Episode 12: Big is leaving for Paris. After an epic fight involving flying Filet-O-Fish, Carrie wonders, "Did I ever really love Big, or was I addicted to the pain, the exquisite pain of wanting someone so unattainable?" Oui, oui.
12. Episode 17: It's nauseating enough when a younger girl steals your job, but the love of your life? Cue the vomit and fireworks.
13. Episode 18: A friendly lunch, what could go wrong? Big serves up a main course called "I'm engaged" and Carrie has a meltdown for dessert. But no fear: Carrie's kiss-off to Big outside the Plaza hotel is worth reusing on anyone who dumps you for a boring babe.
Article continues below advertisement
Season 3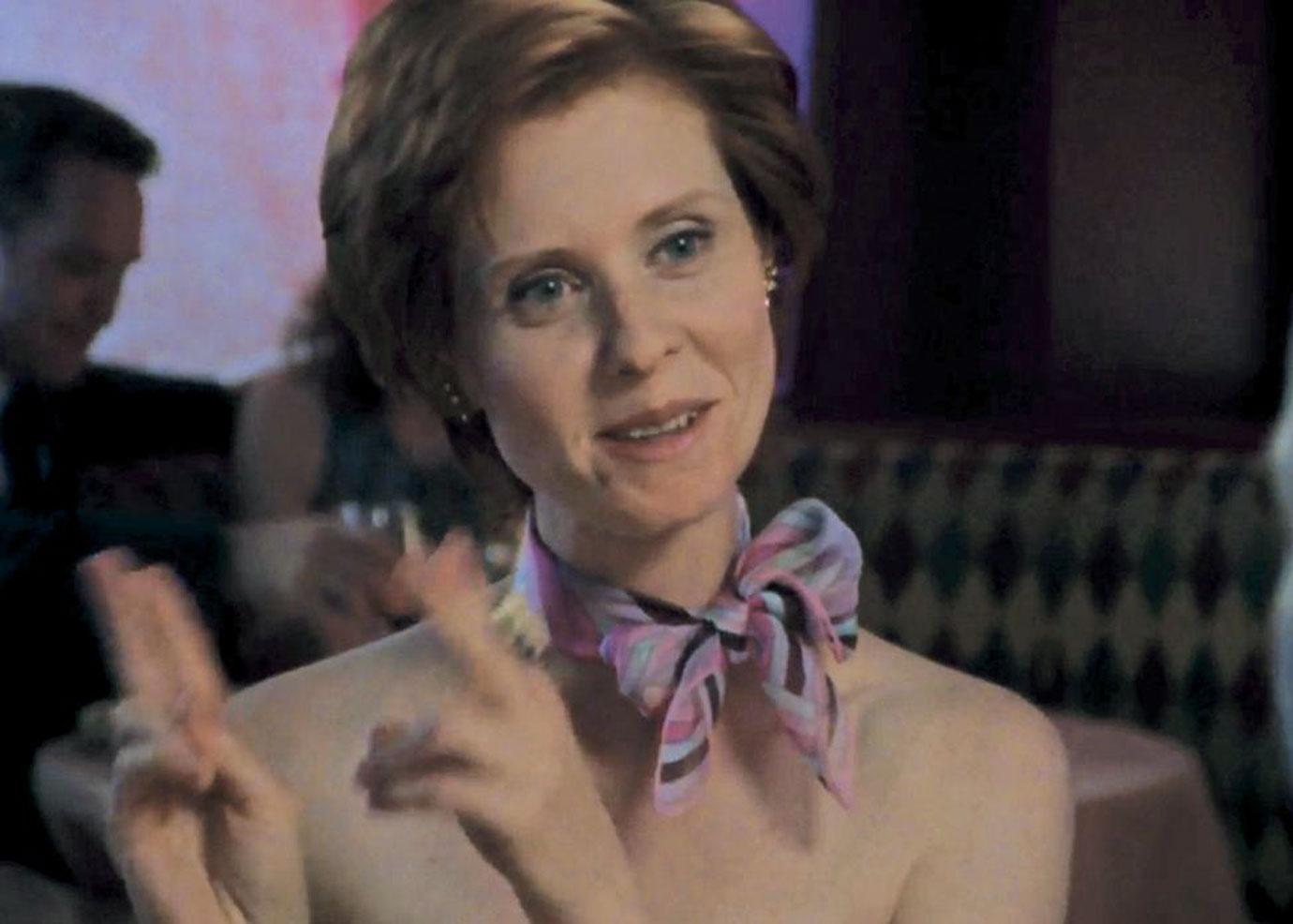 14. Episode 3: Big and Natasha's gushy spread in The New York Times wedding section crushes Carrie's self-confidence. At least this was pre-Instagram.
15. Episode 5: Charlotte posing in drag is an idea we like for so many obvious reasons, but our favorite one is hearing her say, "I think I need a bigger sock."
16. Episode 9: We've all heard of lame proposal stories, but Charlotte's to Trey is about as funky as Sam's boyfriend's Adam's spunk. All righty!
17. Episode 11: Gripping TV makes you want to pull your own arm hair out, and we feel that way watching Carrie sneak down the stairs after boinking Big, only to be caught by Natasha who — crack! — won't be smiling in the near future.
18. Episode 12: Carrie tells Aidan about her affair with Big, and they break up at Charlotte's wedding. Miranda's posing as a flight attendant with a perky neckerchief and flight-friendly hand motions is a much needed stress buster.
19. Episode 17: Big's scorned, soon-to-be-ex-wife Natasha gives Carrie a satisfying reaming-out at a restaurant, ending with, "Not only have you ruined my marriage, you've ruined my lunch."
20. Episode 18: When Carrie admits Big's back in her life, Miranda calls her a "pathetic, needy victim" and Carrie calls her "tough and judgmental" in their first big brawl. Makes us want to call our BFFs and apologize for, like, everything rotten we've ever said.
Article continues below advertisement
Season 4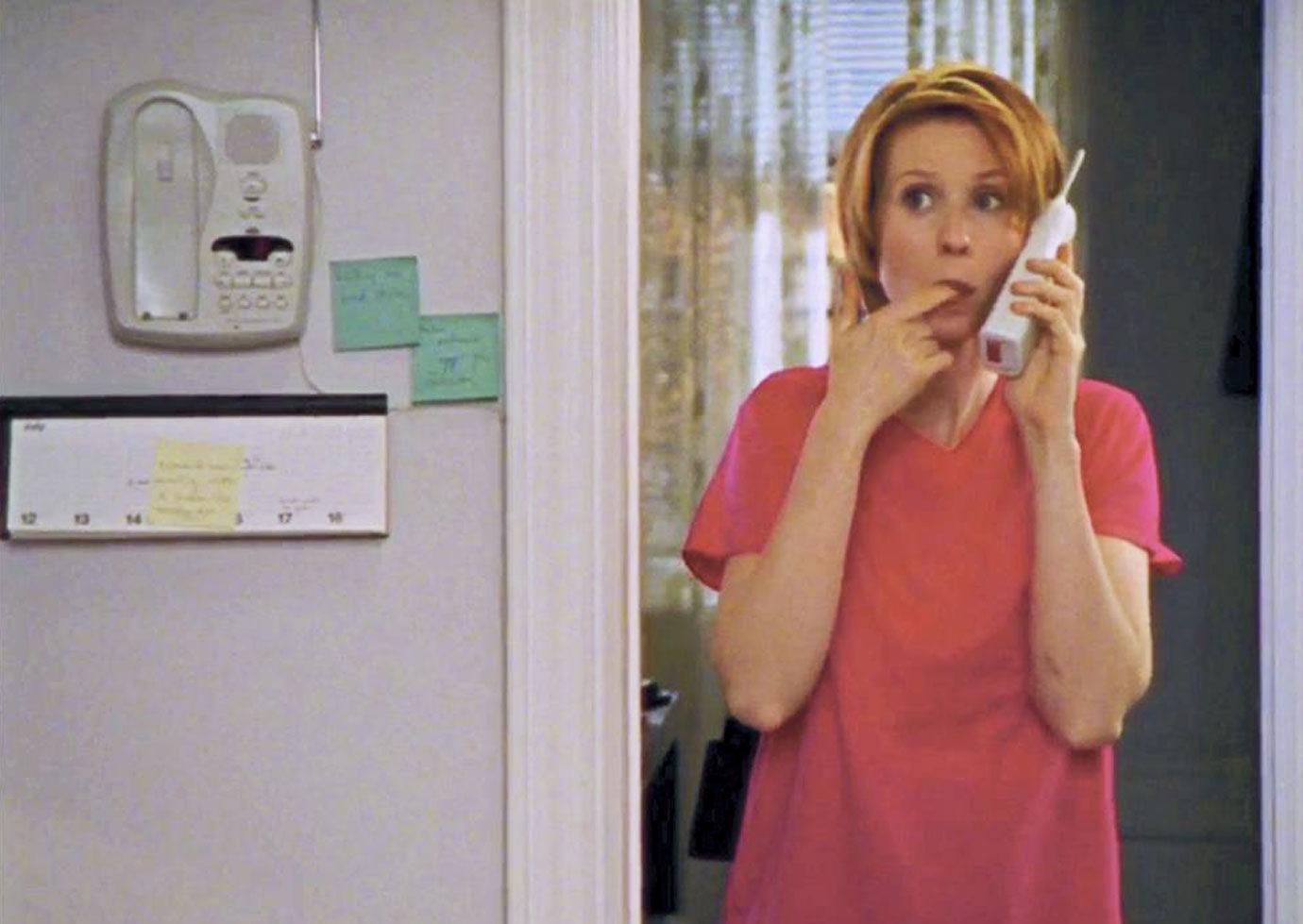 21. Episode 1: Carrie's 35th birthday at Greenwich Village restaurant Il Cantinori starts out so promising ... until no one shows up. It's enough to make you cry into your tiramisu.
22. Episode 2: Tripping on the runway in Dolce & Gabbana? Epic fail. But instead of crawling off stage like fashion roadkill, Carrie picks herself back up and gets a standing ovation. Sashay, Shantay!
23. Episode 4: Miranda eating leftover chocolate cake out of the trash can and licking her fingers during her "sex strike" has to be one of the most GIF-able moments in TV history.
24. Episode 5: Trey declares, "This is heaven," when he's caught in a mattress sandwich between Charlotte and his mom Bunny at ABC Home. Bunny gets her comeuppance when she walks in on Trey and Charlotte having sex in their new bed.
25. Episode 6: Who can forget Aidan's voice booming, "You BROKE my heart!" down from his stoop to Carrie in the middle of the night when she makes a desperate plea to get back together? He might as well have dropped one of his wood benches on her foot.
26. Episode 8: Samantha breaks down sobbing to Miranda while bra shopping before her mother's funeral. "Computers crash, people die, relationships fall apart," says Carrie. "The best we can do is breathe and reboot." Amen.
27. Episode 12: Will Aidan propose (with that horrible pear-shaped diamond ring)? Nope, but Steve sure does and gets rejected by a pregnant Miranda. Silver lining: Carrie says yes at the least likely moment ... and her rock turns out to be a wower.
28: Episode 18: Carrie and Big come together for a nostalgic night on the town that ends with a twist on Big's hardwood floor. Carrie supports Miranda in labor and forgives the fact that her perfect pink shoes are glazed in amniotic fluid.
Article continues below advertisement
Season 5
29. Episode 2: Dismissed in a self-help seminar for not trying hard enough to find love, Charlotte gets an assist from Carrie, who tells the room, "Believe me, she's out there." Bring on the warm fuzzies!
30. Episode 3: When a casino guy shames Miranda's "fat ass" in Atlantic City, the girls make him wish he'd never opened his mouth. "I just had a baby, you a**hole," says Miranda. Sam: "What's your excuse?" Carrie: "Yeah, ya havin' triplets?" That's how it's done.
31. Episode 5: Getting a chemical peel before your bestie's book party, which you are also hosting? Not a wise idea, Sam! Still, she rocks the atomic tomato look with a black hat and veil.
Article continues below advertisement
Season 6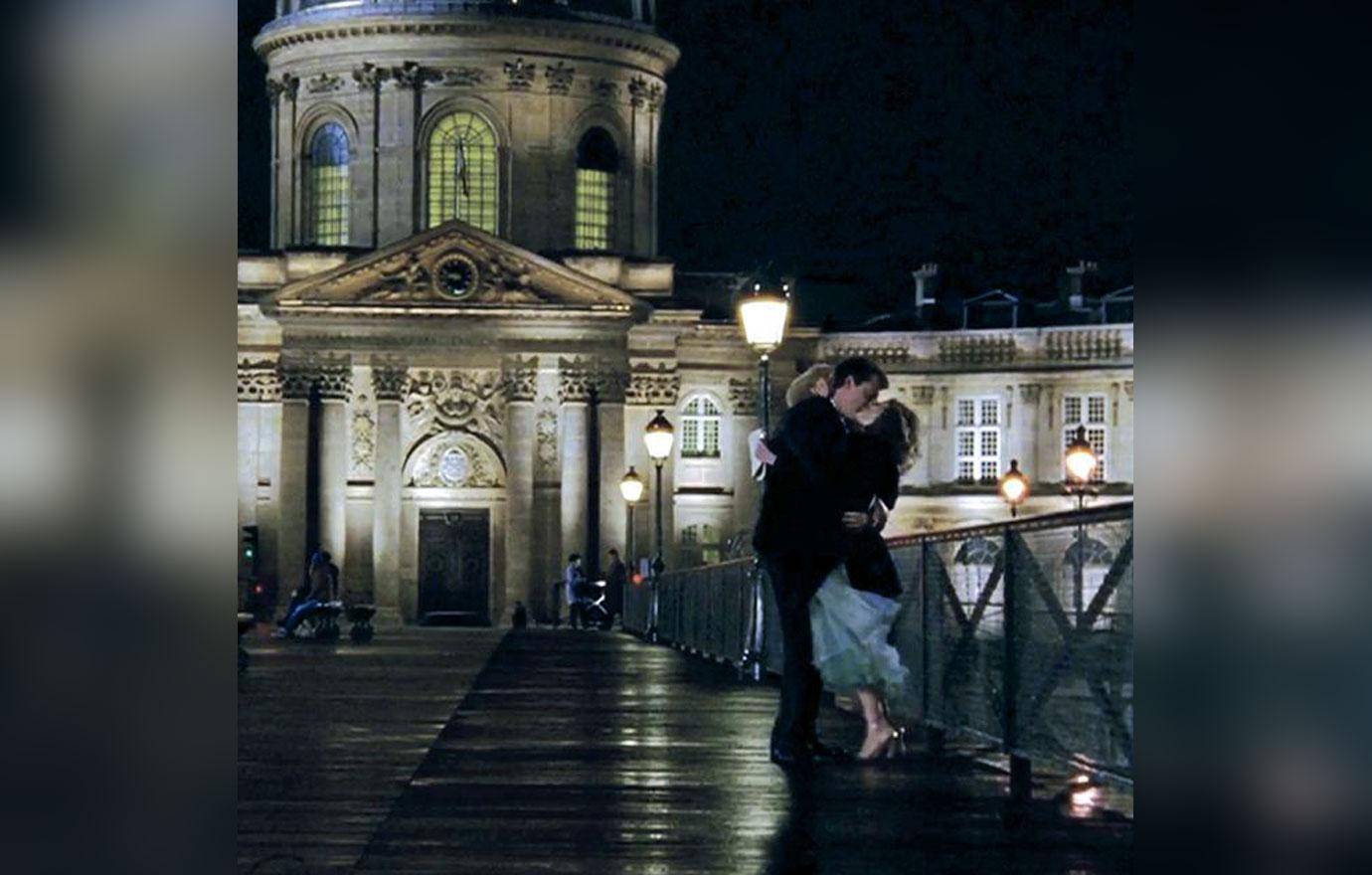 32. Episode 4: Charlotte's disappointed because she braided the challah and Harry's watching the game. But telling Harry he's lucky to have you and everyone else sees it too? Harsh.
33. Episode 5: Carrie brags about a fat book advance before learning Berger was dropped by their publisher. Dang ... and they just got over the scrunchie thing!
34. Episode 6: I'M SORRY/I CAN'T/ DON'T HATE ME. Oh, but we do, Berger. We really do.
35. Episode 9: Ah, moms with superiority complexes and shoe removal rules make you never want to set a Manolo-ed foot in an apartment like Kyra's again. Carrie's single girl registry revenge is genius. As is Charlotte's reform of a naked, tea bag-dropping Harry.
36: Episode 11: When a feverish Big gazes at candy striper Carrie and says, "What are we doing? I'm talking about us. Life's too short," our hearts flutter. Too bad he's back to himself the next day.
37. Episode 14: Miranda proposes to Steve (yay!), and they get hitched in a community garden. The crew huddles close when Samantha drops the breast cancer bomb, and somehow we know her girls will get her through.
38: Episode 16: Miranda breaks up with New York and moves to Brooklyn. Alarmed by her hair loss, chemo patient Samantha shaves her head. Carrie can't deal with the thought of losing Samantha, and frankly, neither can we.
39. Episode 19: Carrie tells off Big before she takes off for Paris, gets lonely pangs and loses her Carrie necklace. The girls brunch with Big, and Miranda tells him, "Go get our girl." Whoop-whoop!
40. Episode 20: Carrie finds her necklace — and herself — again. Big shows up just in time to trip on the carpet and get corny on a bridge, for better or for worse. "Carrie, you're the one." Finally! And Charlotte and Harry are getting their Baby-Blatt!