EXCLUSIVE
'Gossip Girl' Sex Scenes Will Be 'Edgier' In Reboot, Which Will Be Set In Post-COVID Universe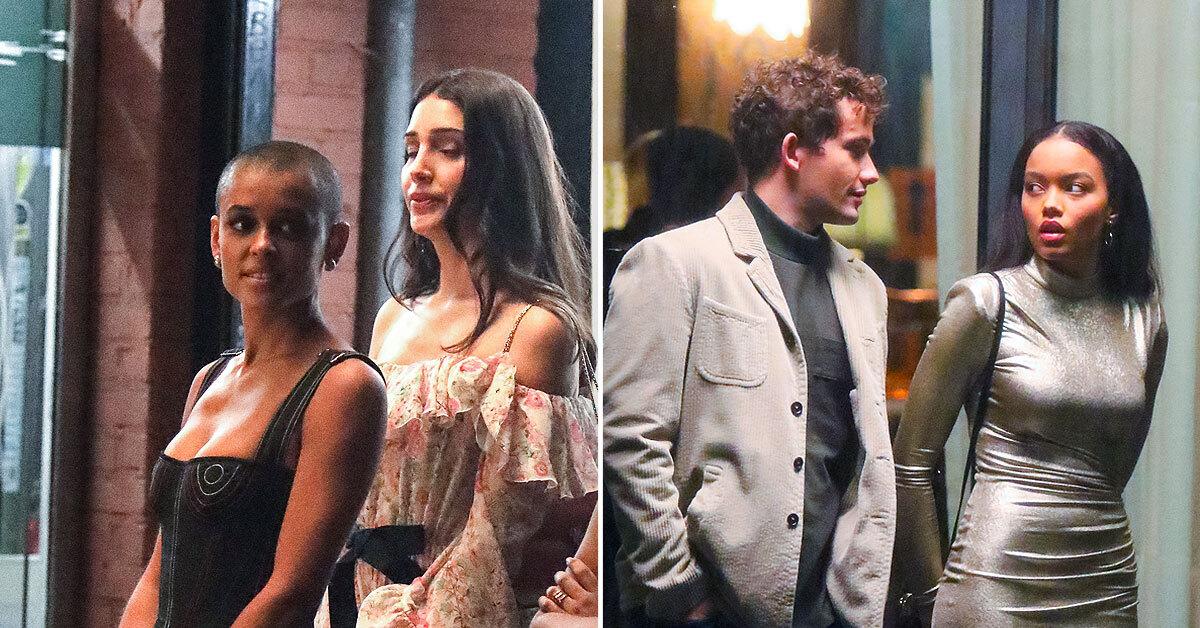 So long, CW — and hello, HBO Max! Now that the teen cult drama Gossip Girl will be revived in a modern-day reboot for a streaming cable platform, fans are wondering just how hot and heavy the new set of angsty high schoolers will go. And we're here to tell you: pretty darn far.
In an exclusive interview with OK!, series showrunner Joshua Safran reveals that the reboot will, in fact, be "edgier" than its predecessor — but a little less racier than HBO's Euphoria.
Article continues below advertisement
Still, he assures, "There definitely are sex scenes. There are definitely sex scenes that are a little more edgier than the first time around, but … we are not shooting them to be titillating."
You may be wondering: How can these characters have sex, or be intimate at all, when a global pandemic is on the rise? Well, Safran explains, Gossip Girl will be set in a world post-COVID-19. "It's post-COVID in a fantasy world," Safran says, adding that the show is set in September 2021. Even though the real world will likely still don masks this coming fall, he says, "Masks are a thing that happened in the past."
Article continues below advertisement
He adds, "There's theatre, for instance. One of our episodes takes place at a show, so theatre exists." (The cast is filled with theatre vets, including Donna Murphy, Laura Benanti, Jason Gotay, Adam Chanler-Berat and more.) However, the cast is currently filming in a New York City that has been hit incredibly hard by the global pandemic, and restaurants that viewers will see on the show could be closed by the time Gossip Girl starts streaming.
As OK! previously reported, a release date has not been set, due in part to the coronavirus pandemic.
'GOSSIP GIRL' REBOOT: THERE WILL BE 'CAMEOS IN (ALMOST) EVERY EPISODE' — COVID PERMITTING
Though Safran remains tight-lipped on additional details, including characters and plotlines, he reveals that the latest class of Upper East Siders will be "a mixture of freshman, juniors and seniors," rather than focusing primarily on one grade level.
Additionally, this Gossip Girl will represent students of all races, cultures and sexual identities.
Article continues below advertisement
"We are definitely telling stories of the difficulties of being queer in today's day and age, the difficulties of being Black at a private school with the majority [of] white students," Safran says. "Those are story details that we look into in the show."
Instead of one ominous "Gossip Girl," social media will play a huge part in the reboot — from Instagram and Twitter to TikTok.
The cast features 14 series regulars and up to 20 recurring roles, Safran explains, so the drama (and, of course, gossip!) will be plentiful.