NEWS
'Don't Call Yourself A Climate Activist If You Have To Burn People Like That': Greta Thunberg Hilariously Roasts Andrew Tate In Twitter Clapback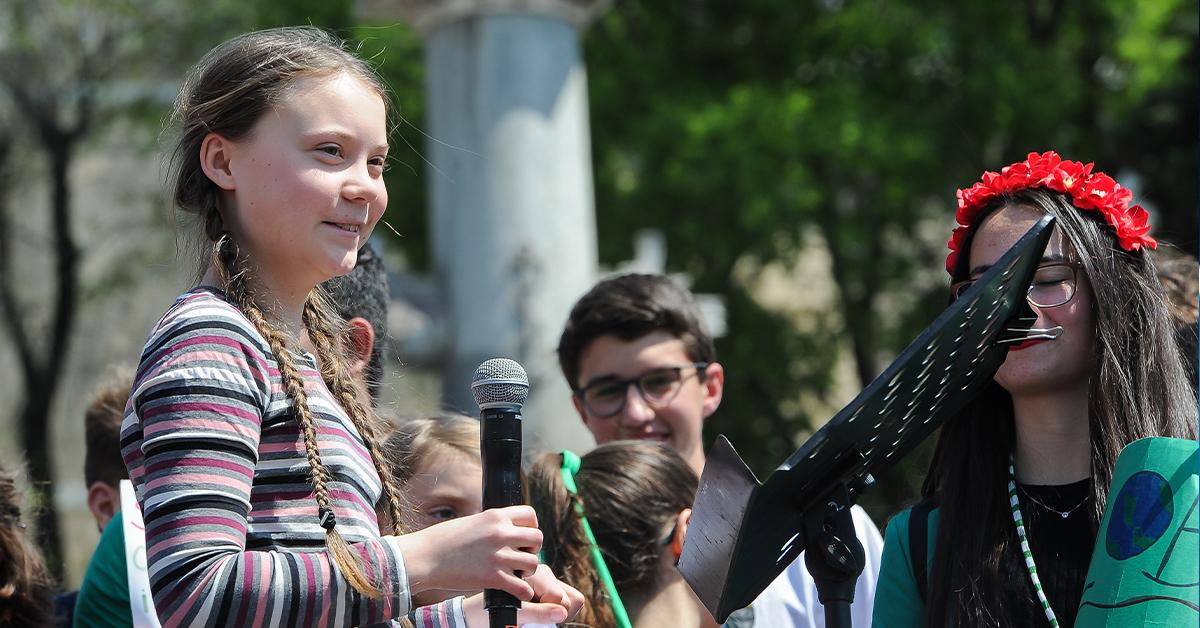 Though controversial media personality Andrew Tate may have taken several nasty hits throughout his kickboxing career, it seems none quite compare to the knockout he received from climate activist Greta Thunberg on Twitter earlier this week.
On Tuesday, December 27, the former athlete was seemingly fiending for a fight with the Swedish teen, taking to Twitter with a post detailing the specs of his fleet of high-end, gas-guzzling cars.
Article continues below advertisement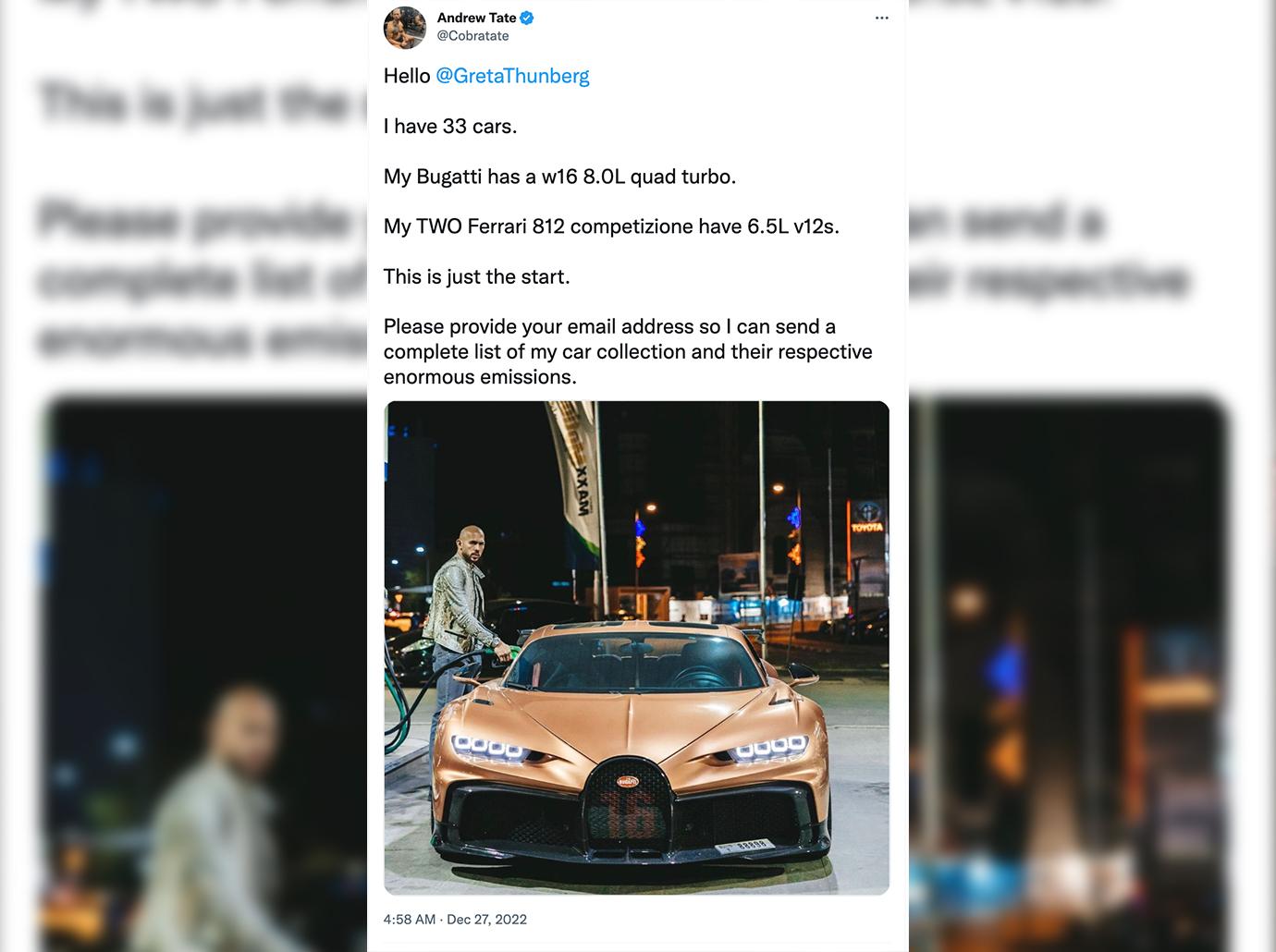 Article continues below advertisement
Despite Tate's apparent penchant for flexing fossil fuels, Thunberg opted to fire back with an even more powerful energy source — verbally nuking the contentious figure on social media.
"Yes, please do enlighten me," the 19-year-old replied the following day. "Email me at smalldickenergy@getalife.com."
Garnering more than 1.8 million likes since hitting the web on Wednesday morning, Thunberg's scathing reply quickly went viral, sparking praise and astonishment from fans across the globe.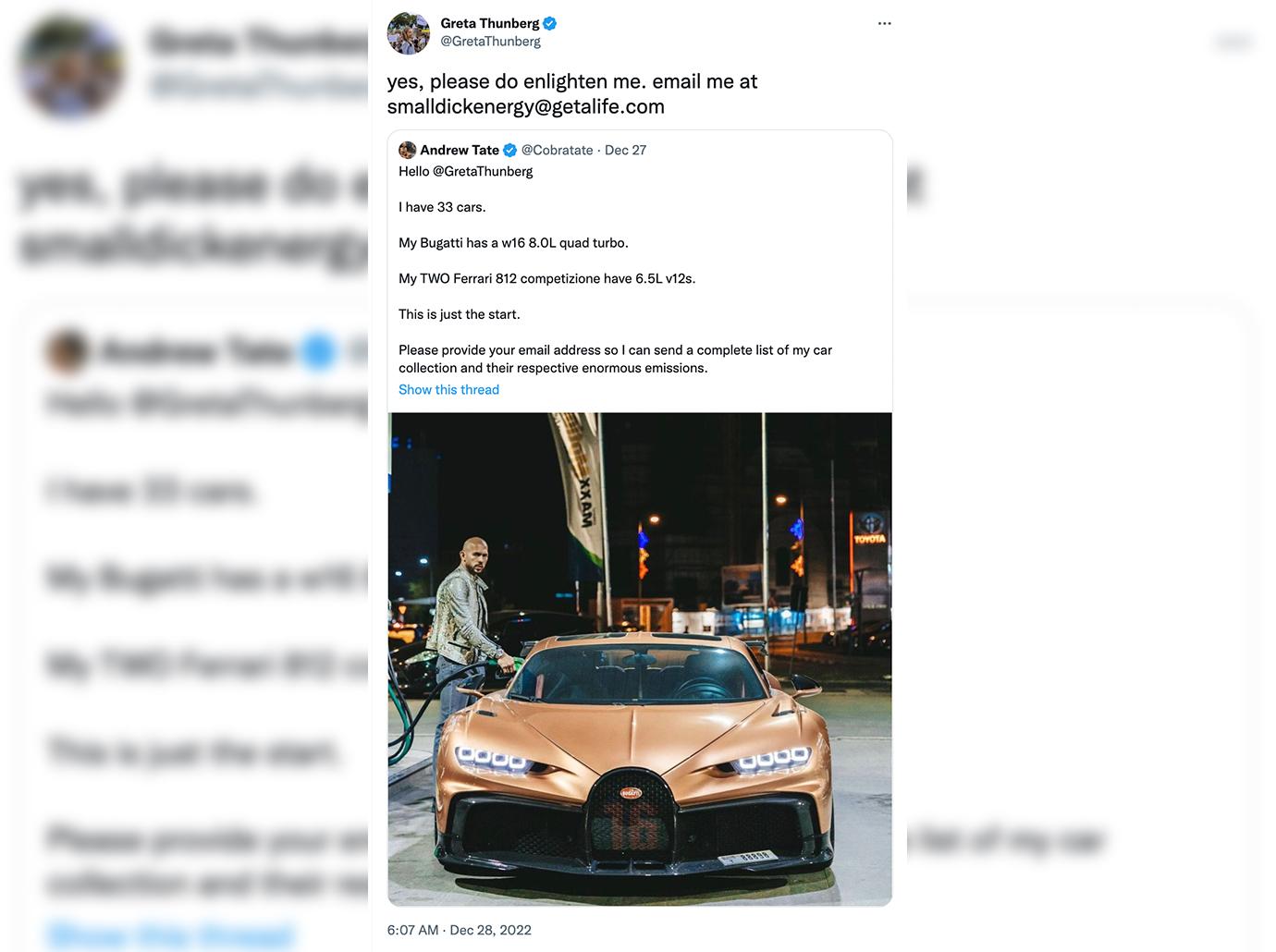 Article continues below advertisement
Alongside her apparent comedy chops, part of the response behind Thunberg's witty reply seemingly stems from Tate's recent rise to online infamy. Finding popularity in mainstream media earlier this year, Tate has sparked backlash and ire for his inflammatory comments, ranging from likening women to property to graphically detailing how he would physically assault a woman who had accused him of cheating.
His views, largely denounced as misogynistic, have earned him bans from several social platforms, including Instagram, Facebook, TikTok and YouTube — though after today, it seems he may want to consider a self-imposed Twitter ban.