Wedding Jitters! Heather Locklear Is 'Having Second Thoughts' About Marrying Fiancé Chris Heisser, Spills Source
Another bump in the road? It's been more than a year since Heather Locklear accepted a proposal from longtime boyfriend Chris Heisser — and there are whispers she may have gotten cold feet.
Article continues below advertisement
"Heather's having second thoughts," says an insider. "She loves Chris, but the trouble is they're either up or down, and when it's bad, its horrendous."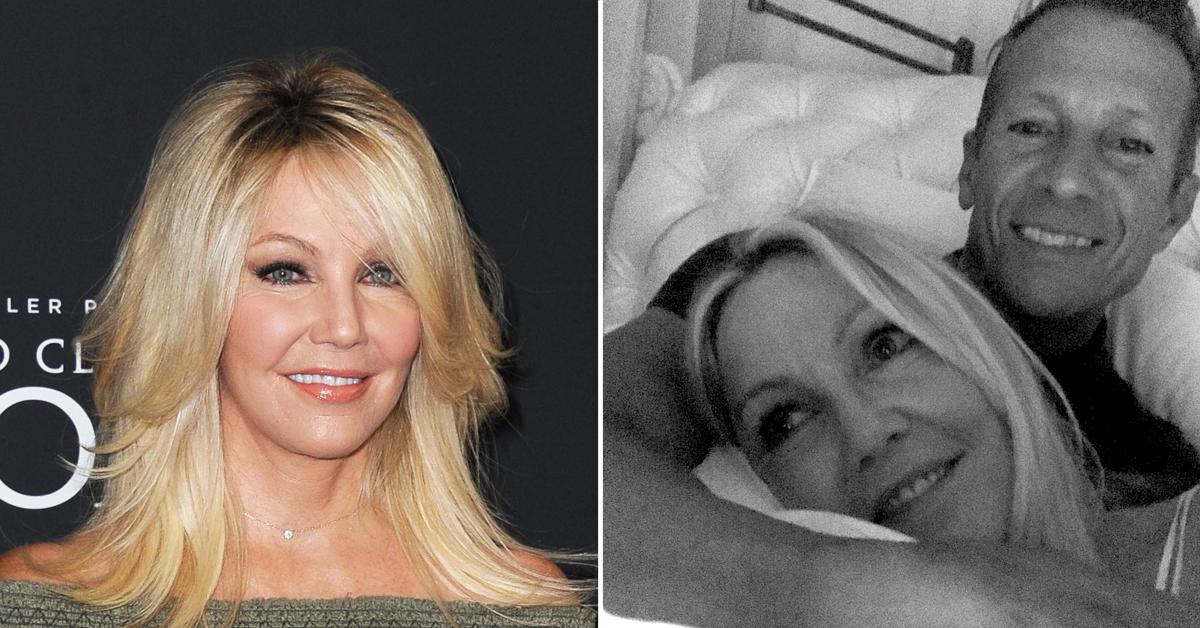 Article continues below advertisement
The ex-high school sweethearts, both 59, have been involved in multiple domestic incidents since reuniting in 2017 and put off their April 2020 engagement until Locklear — who has been to rehab more than 20 times for substance abuse — was sober for a year.
Article continues below advertisement
"They've both had their issues and are in a good place now, but Heather still doesn't feel she's ready to say 'I do,'" continues the insider, who says friends and family are encouraging the Melrose Place alum to hold off as long as she has her doubts.
However, "they're also warning Heather that she can't string Chris along forever," adds the source. "At some point, she's going to have to get off the fence!"
Article continues below advertisement
The '80s and '90s icon was previously married to Mötley Crüe drummer Tommy Lee from 1986 to 1993. She was later married to Bon Jovi guitarist Richie Sambora from 1994 to 2006. The two share daughter Ava Elizabeth, 23.
Article continues below advertisement
Article continues below advertisement
The Dynasty actress' relationship with Heisser, a contractor, former AMA motorcycle racer and father-of-two dates, back to the '70s, though the pair did not reunite officially until 2017. Several media outlets confirmed their engagement in June 2020 after photos of Locklear wearing a diamond ring on her left hand left many fans speculating.
"Their kids, including Ava, have been supportive of their relationship, especially knowing how much they've been through," a source told Us Weekly last summer.