'I Couldn't Take It Anymore!': Britney Spears' Heartfelt '90s Breakup Letters Are Up For Auction
Julien's Auctions has some hot items up for grabs this year in its annual "Music Icons" event — but the pieces everyone is talking about are two breakup letters written by none other than Britney Spears!
Article continues below advertisement
The "Baby, One More Time" singer, 39, penned the passionate handwritten letters to ex-boyfriend Reg Jones on notebook paper in the '90s. "Look, I'm really sorry that it had to be this way, but I think we both knew this was coming," she began one missive.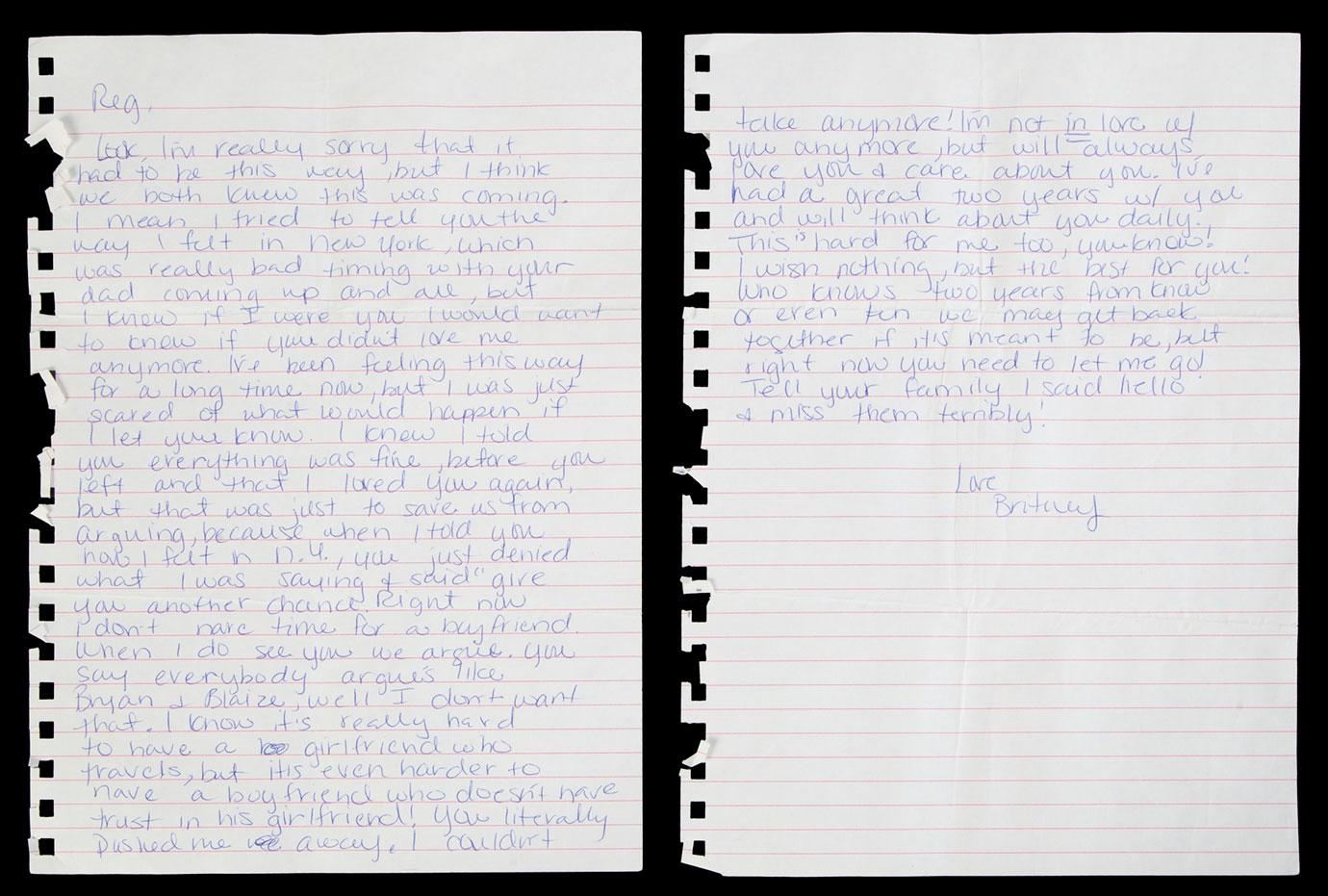 Article continues below advertisement
The pop princess dated Donald "Reg" Jones from 1996 to 1998, but according to the letters, distance, jealousy issues and the pressures of the music industry caused the young-love relationship to crumble.
"I know it's really hard to have a girlfriend who travels, but it is even harder to have a boyfriend who doesn't have trust in his girlfriend!" Spears continued. "You literally pushed me away. I couldn't take it anymore! I'm not in love w/ you anymore, but will always care about you."
Article continues below advertisement
The singer didn't mince words when it came to telling Jones exactly what her mother Lynne Spears thought of him during their two-year relationship, either: "My mom was almost right, you are like a caring friend, but f—s me whenever you like."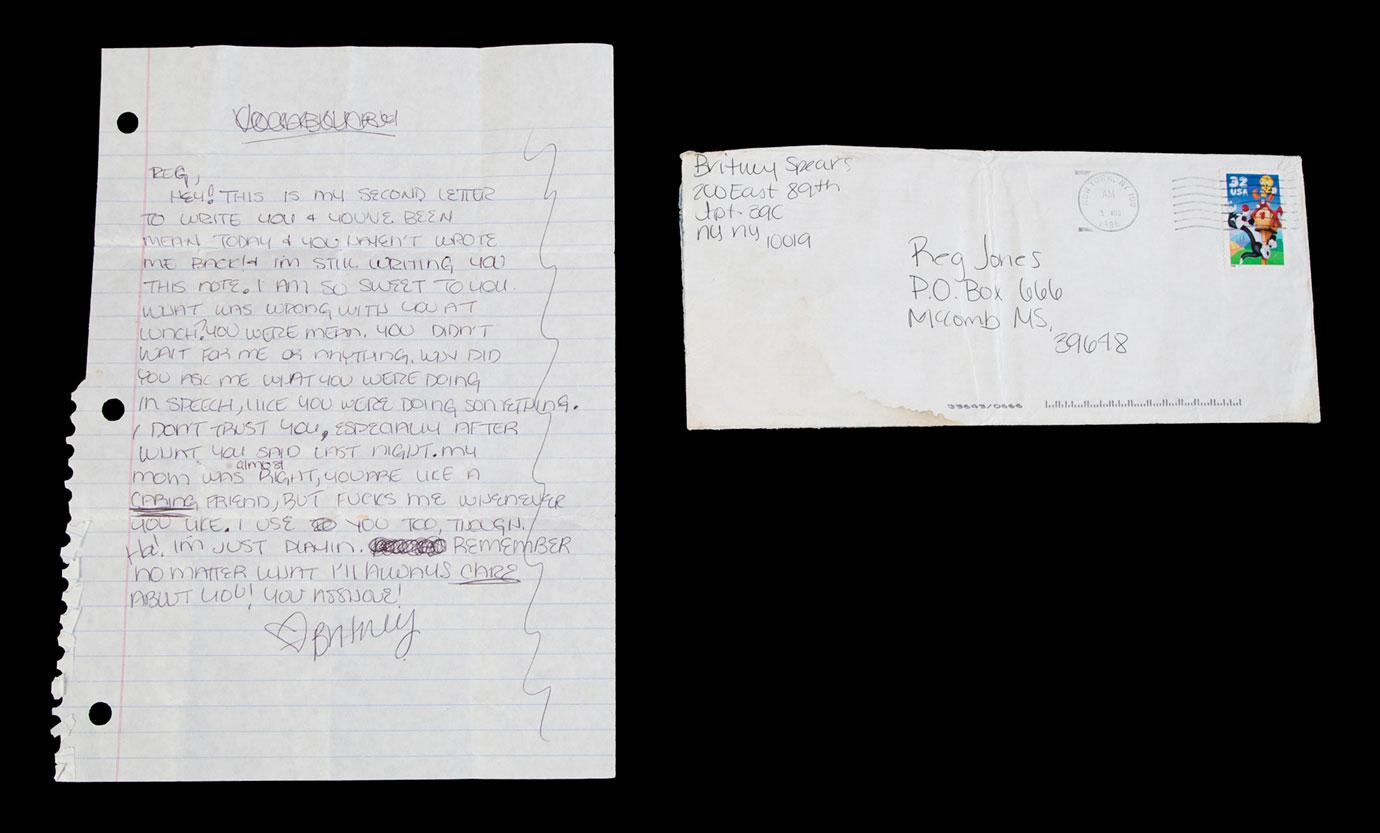 Article continues below advertisement
Despite the tone of the letters, Spears didn't close the door on Jones entirely, writing in one, "Who knows, two years from now or even 10, we might get back together if it's meant to be."
Article continues below advertisement
The first letter ended with a sweet "love Britney", but the second takes a sassier turn with a playful, hand-drawn heart, concluding the former couple's split with "you a—hole! [heart] Britney".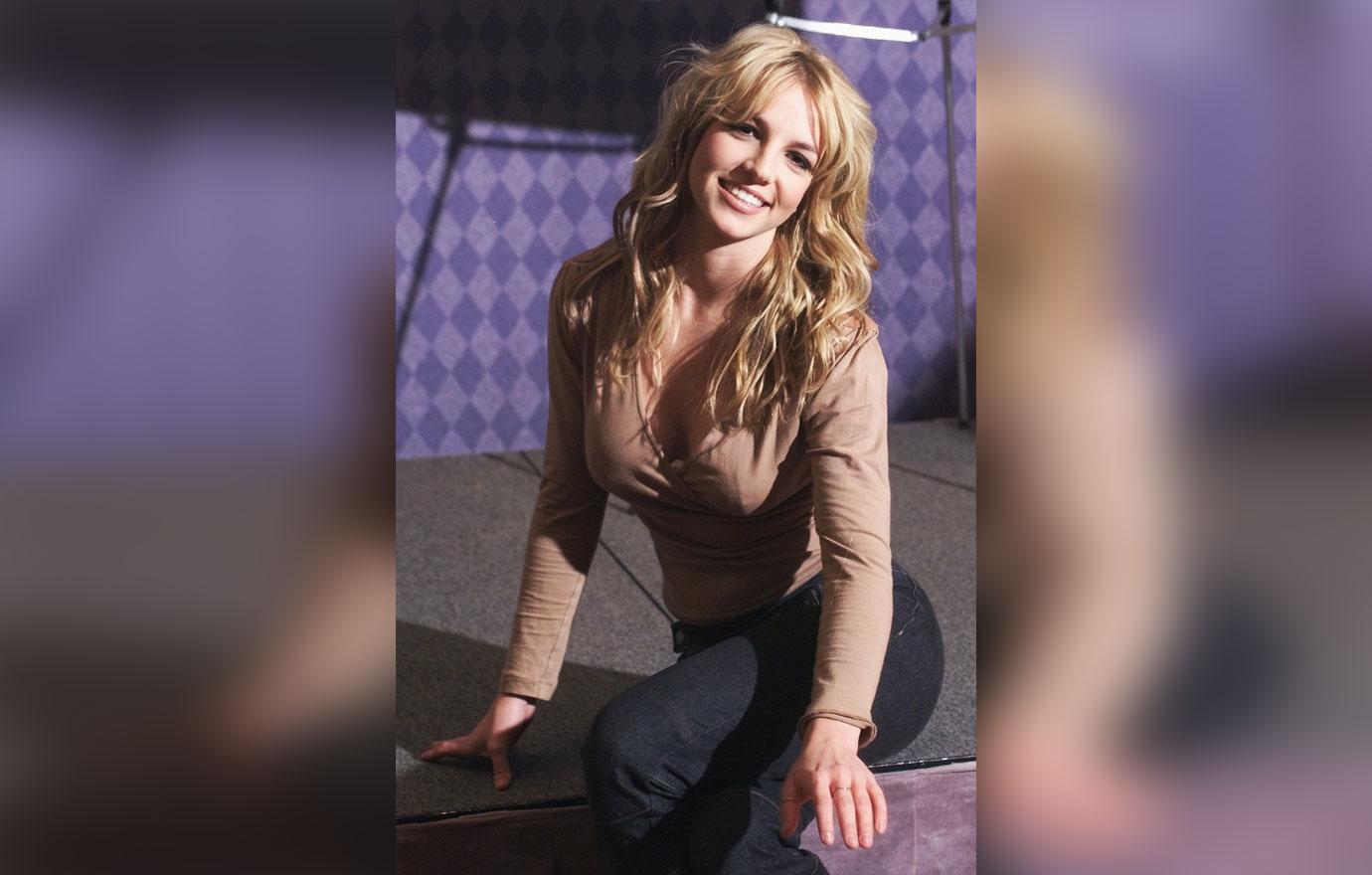 Article continues below advertisement
According to New York Post, Jones still hopes to touch base with Spears again one day. "I would like to talk to her, whether it's this year or 20 years from now, in order to close that chapter of our lives," the divorced lumber salesman, 43, told the outlet. "It felt like we were so in love, so in love, and it was an abrupt ending."
Spears' letters reportedly have a presale estimate of $4,000 to $6,000 each. Other can't-miss items in the auction include costume pieces, personal photos, notes and handwritten lyrics that once belonged to other music legends including Bob Dylan, Prince and Kurt Cobain.