'Just Like Her Daddy': Ice-T & Coco Austin's 5-Year-Old Daughter Chanel Is The Spitting Image Of The Rapper — See Photo Comparison
Ice-T… You are the father! Coco Austin took to Instagram to flaunt her favorite pair of stylish leggings via Instagram over the weekend — and though many commented on how fab the blonde bombshell looked, it was the snap of Austin holding the couple's adorable daughter, Chanel Nicole Marrow, that caught everyone's eye.
Article continues below advertisement
The 5-year-old looks exactly like her famous dad — and fans were quick to point it out.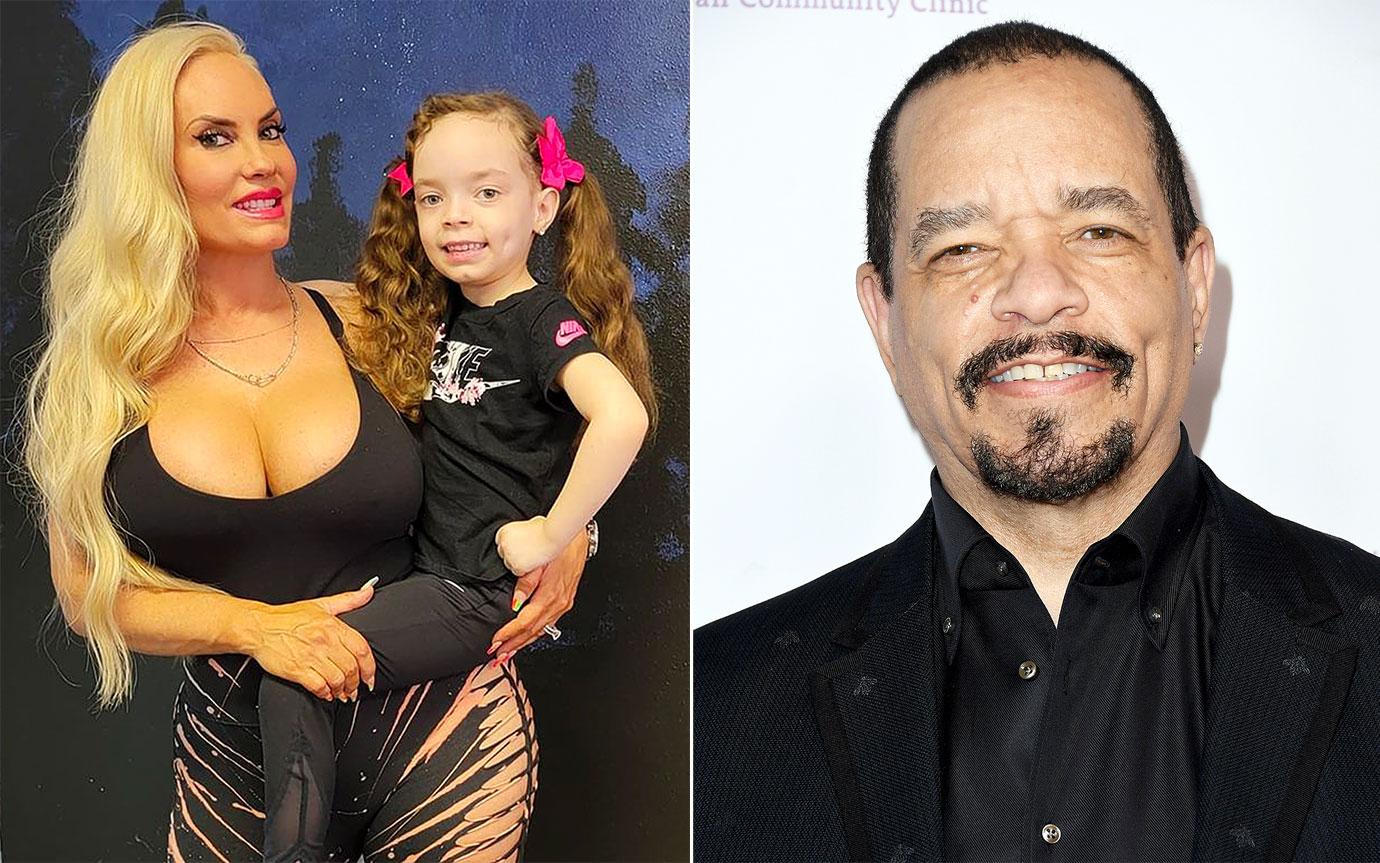 Article continues below advertisement
"Ice-T don't need no paternity test," one user commented, while another wrote: "That kid look just like her daddy." Chanel shyly smiled as her mom propped her up on her waist, with the precious little girl sporting long pigtails with bright pink bows. "Look at Lil Ice T," a fan gushed, while a fourth stated: "Ice T's mini me."
Article continues below advertisement
The Law & Order: SVU alum, 63, and Austin, 42, welcomed Chanel in November 2015. The rapper has two children, Letesha Marrow, 45, and Tracy Marrow Jr., 29, from a previous relationship.
Although fans feel that Chanel looks just like her dad, she seems to have Austin's sense of style, as she regularly matches with her famous mom.
Article continues below advertisement
"We're always looking for an excuse to match..," Austin captioned a series of snaps showing her and Chanel sporting matching red, white and blue dresses.
Article continues below advertisement
In May, the dancer shared an adorable photo of the two wearing identical swimsuits. "The twinning never stops! Chanel likes it too much," she wrote via Instagram on May 13. "When you match with your child you feel the bond, it's nice to know chanel wants to be like her mommy.. #bestiesforlife"
Although the pandemic was hard for many, Ice-T dished to HollywoodLife that the "silver lining" of quarantine life was getting to spend quality time with his daughter.
"It's been great. I would have never been able to spend as much time with Chanel," the rapper, whose real name is Tracy Marrow, said. "And this year, I've gotten to be home more than ever. It's great for all of us. None of us has gotten COVID yet, although Coco's father had it, and it's been hitting people all around us. We live in a little bubble anyway, so we're very comfortable just staying home watching TV. I play my video games, go to SVU. I'm COVID tested every day."