MILF Alert! Jennifer Lopez Flaunts Her Ample Assets During School Tour With Son Max In Santa Monica — Photos
Hot mama! School may be out for summer, but Jennifer Lopez is already preparing for the upcoming year — and she's doing so in fine fashion.
Article continues below advertisement
The 51-year-old was spotted with her 13-year-old son Max scouting out an educational institution in Santa Monica on Saturday, July 10, where her famous curves were on full display.
Article continues below advertisement
It seems to be all about family when it comes to J.Lo and Affleck's rekindled romance: The 48-year-old was spotted taking his son Samuel, his daughter Seraphina and Emme for a fun day out at Universal City Walk one day after Lopez and Max were spotted on their academic adventure.
Article continues below advertisement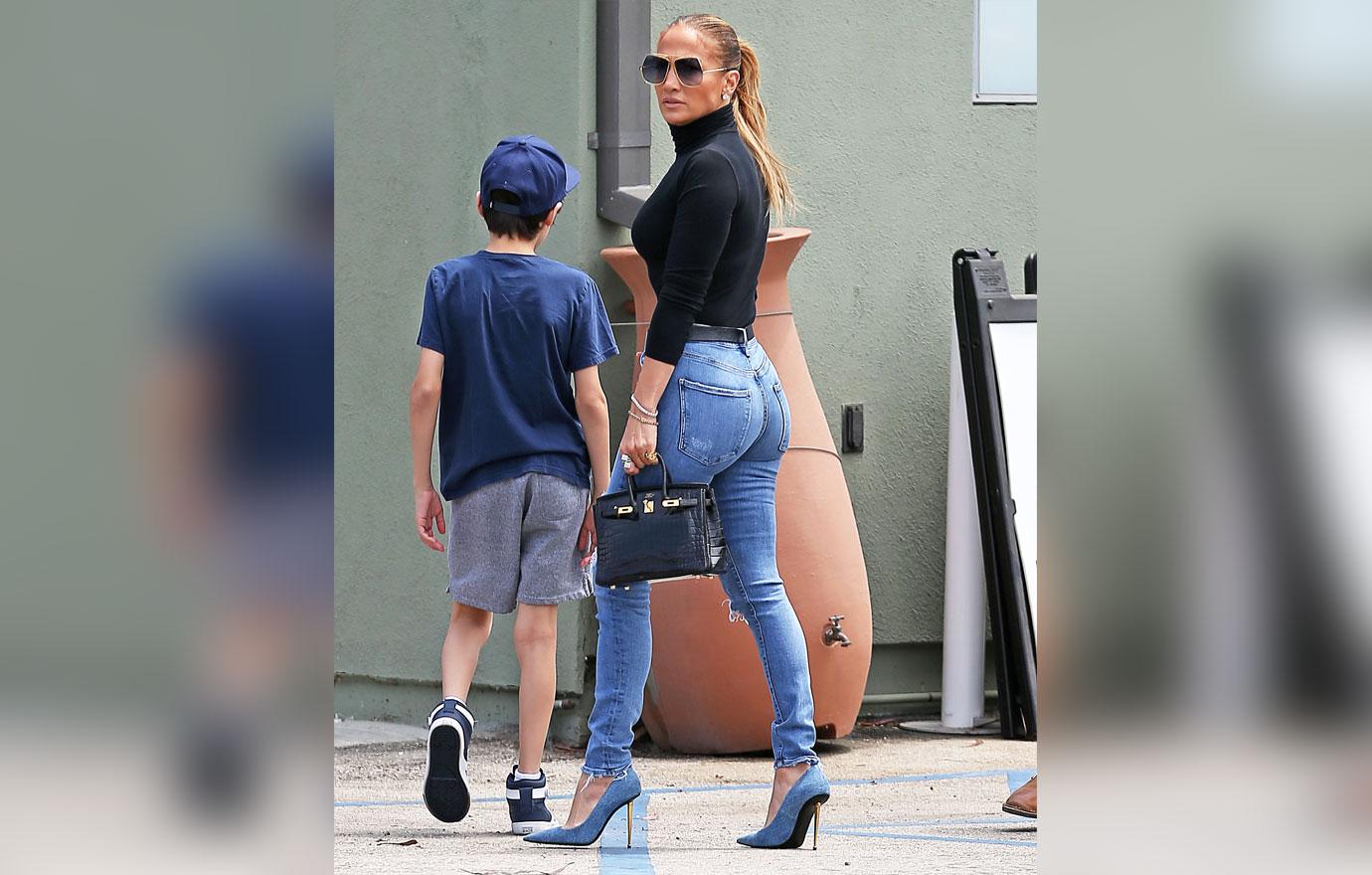 The Hustlers actress showed off her derrière in tight distressed jeans accentuated by a Chanel belt.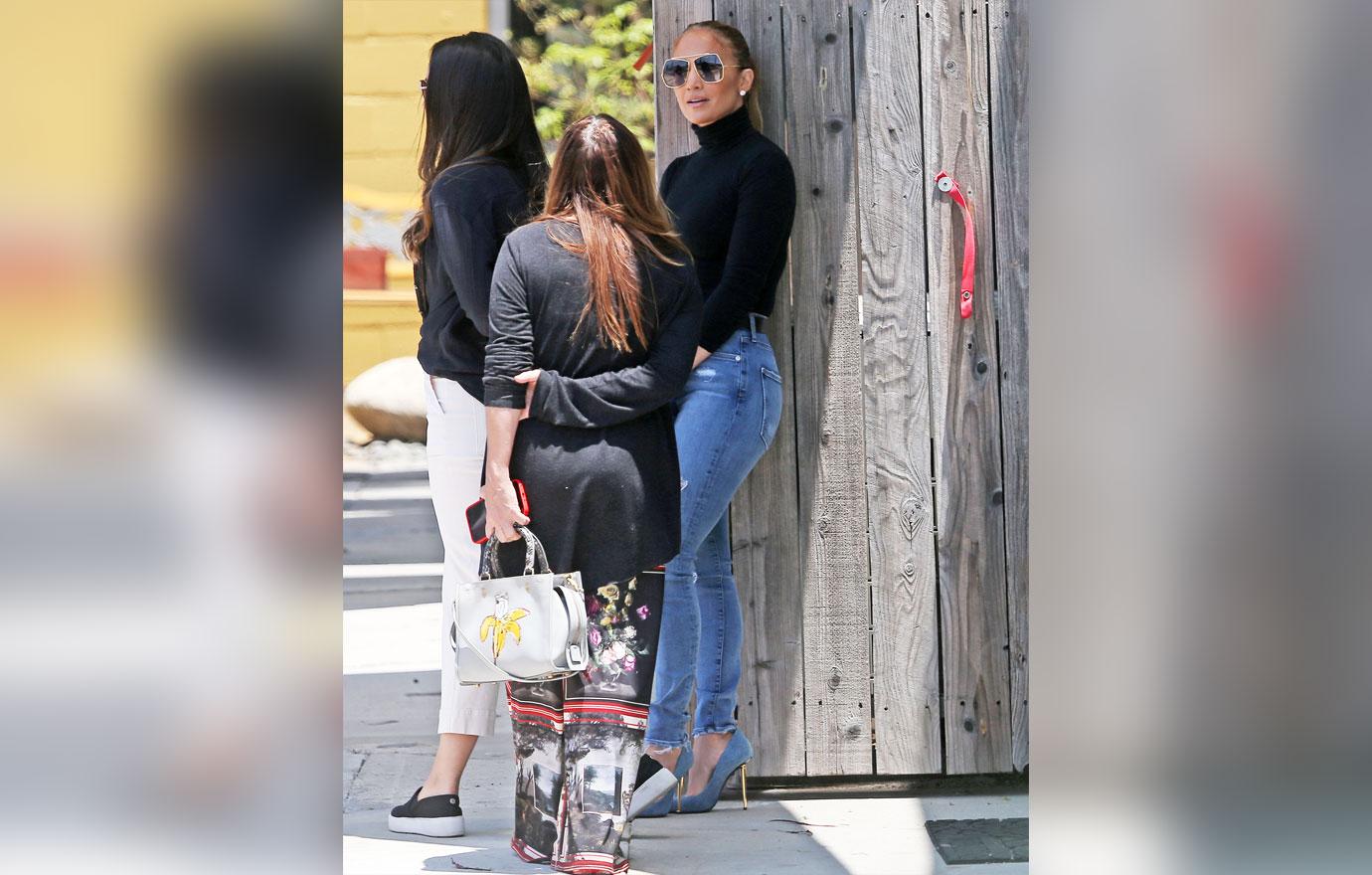 Mulling over options? A well heeled (seriously, look at those gorgeous suede shoes!) Lopez stopped to chat with her group.
Article continues below advertisement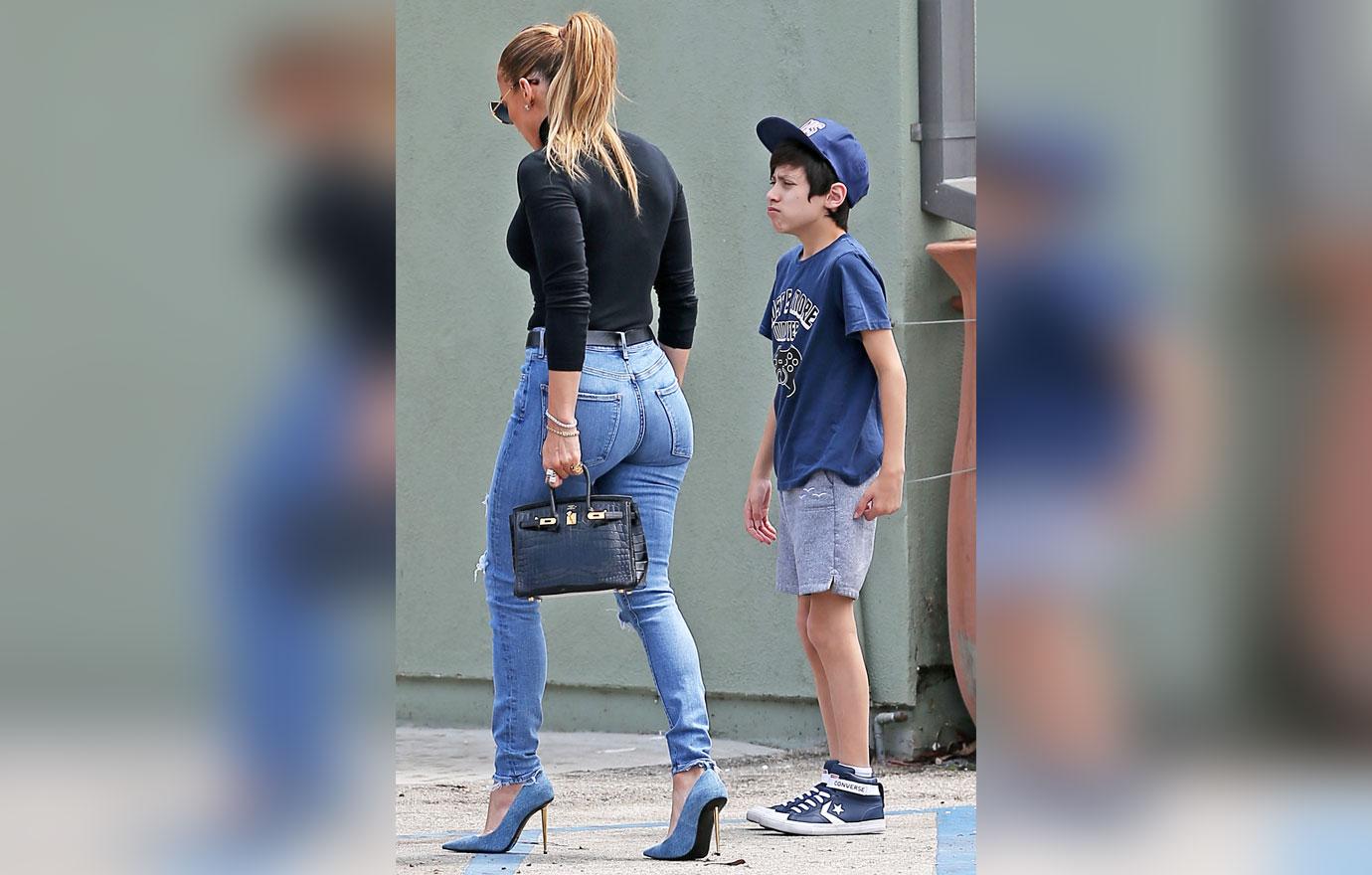 No ifs, ands or butts about it: J.Lo is proud of her famous booty. "In Hollywood, it's a little bit of a novelty. But for us, who grew up where we grew up, it wasn't that big of a deal!" the Bronx native admitted on Power 106 in 2014. "From when I was very young, my family would be like, 'Jennifer's got a [big butt].' I was endowed in that area."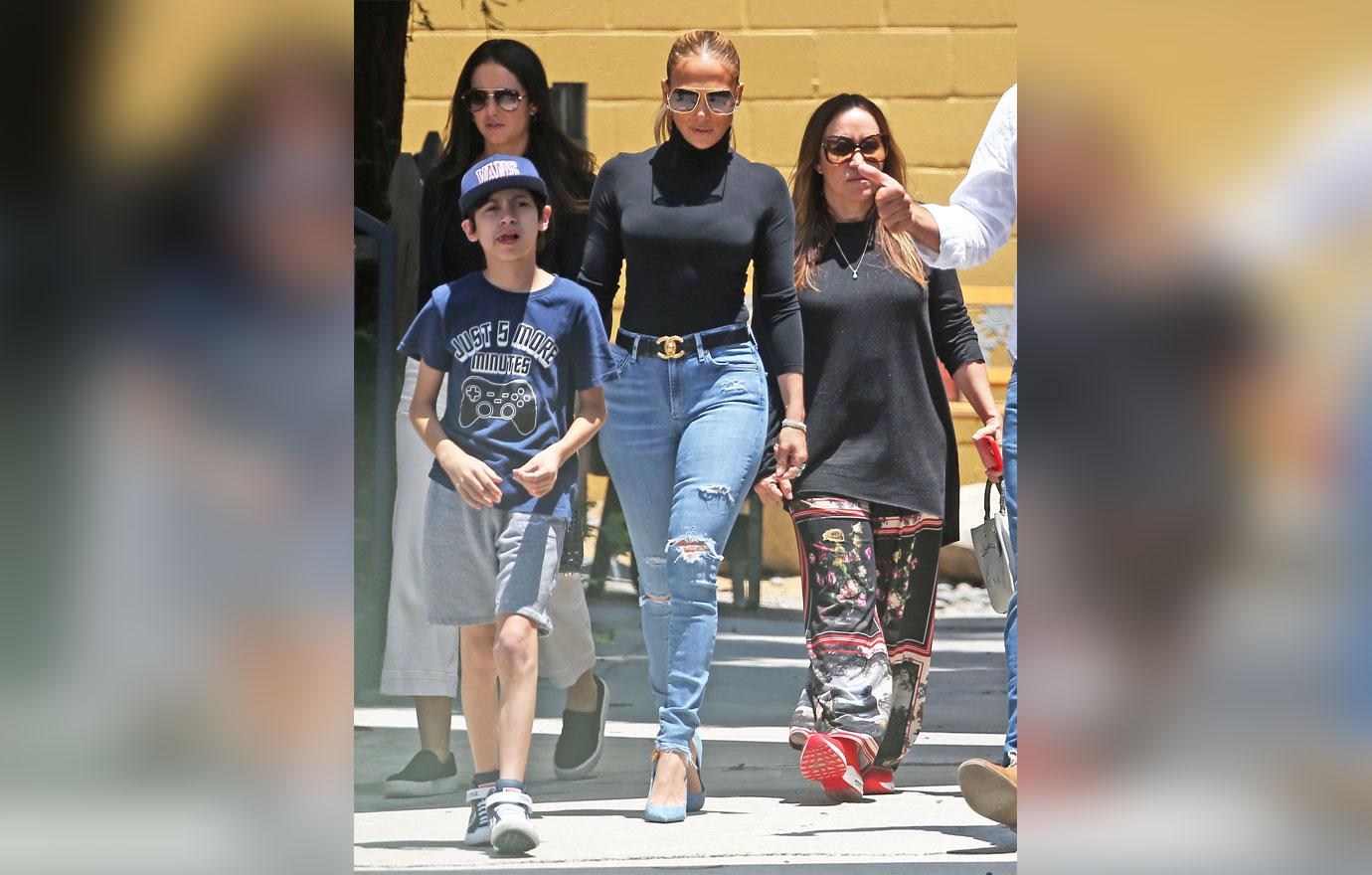 Squad goals! The "If You Had My Love" singer and Max — who appears to be the spitting image of his father, Marc Anthony — were accompanied by two pals for their tour.
Article continues below advertisement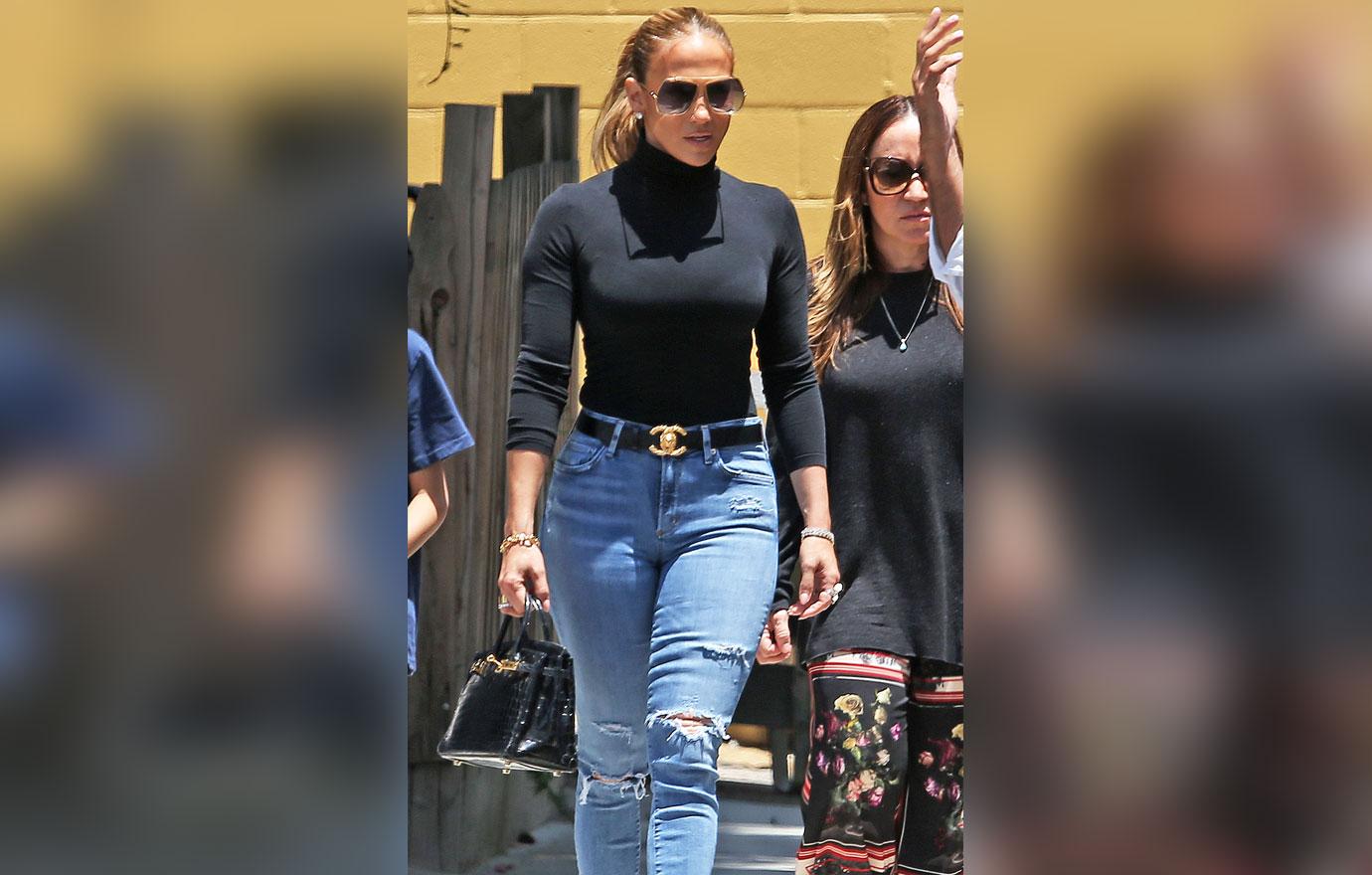 Despite the heat wave, a chic Lopez opted to wear a black turtleneck while toting a crocodile Birkin bag.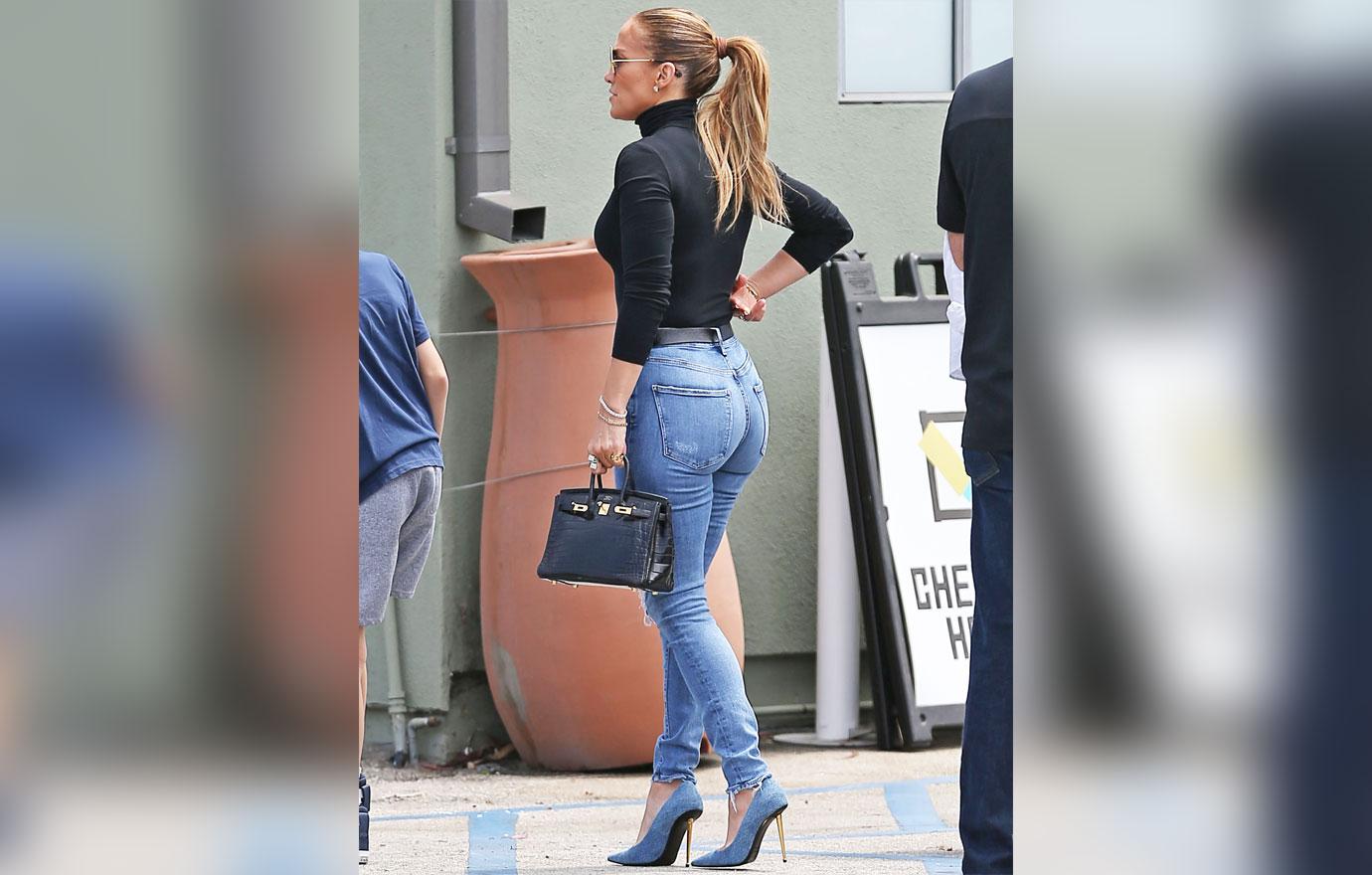 Lopez has famously pushed back against naysayers who believe she should reel in her sensuality amid raising kids. "I'm not allowed to be sexy because I'm a mom?" the singer told Complex in 2015. "It's like, How do you think I got my children?"
Article continues below advertisement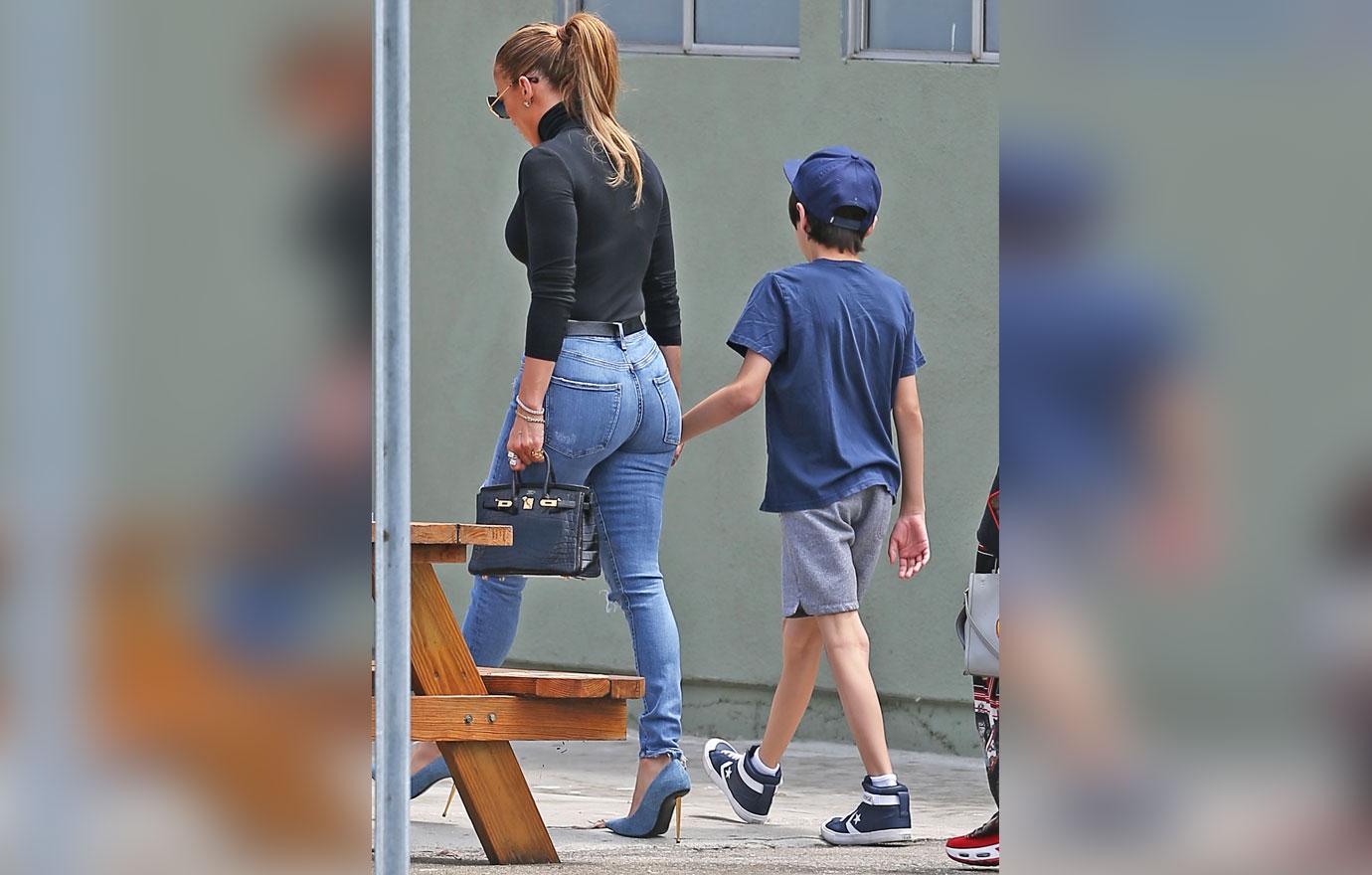 Mama's boy! Max stayed close to Lopez as the pair checked out the educational institution.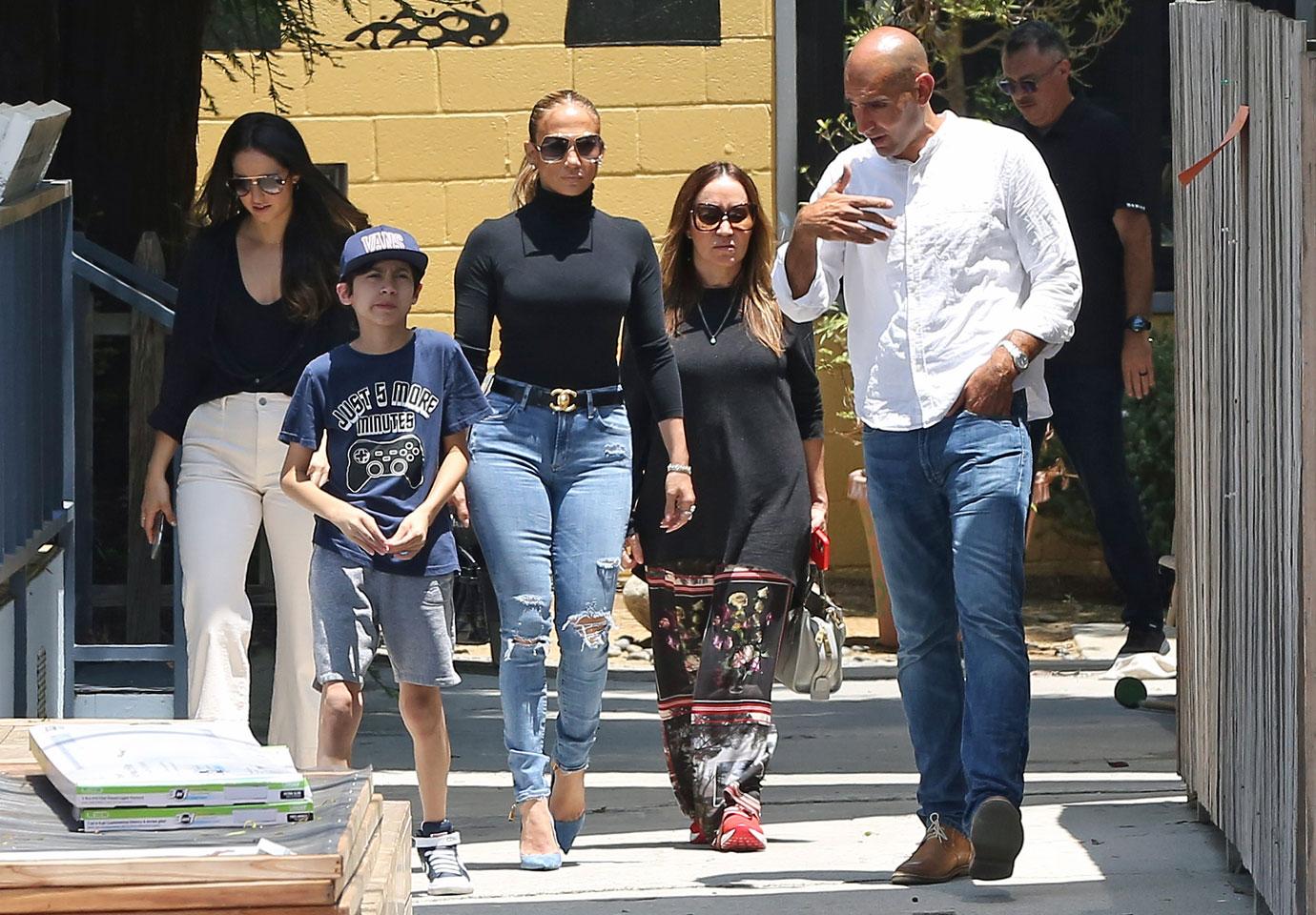 Though he's only 13 years old, Max has already proven to be a future force to be reckoned with. "He wanted me to make sure I realized that I had power and that I should use it," Lopez has said of her only son, who encouraged his mother to use her platform to support the Black Lives Matter movement. "I thought that was very insightful. It was one of those parenting moments when you're like, 'Oh, maybe I'm raising a conscientious, kind, loving kid here.'"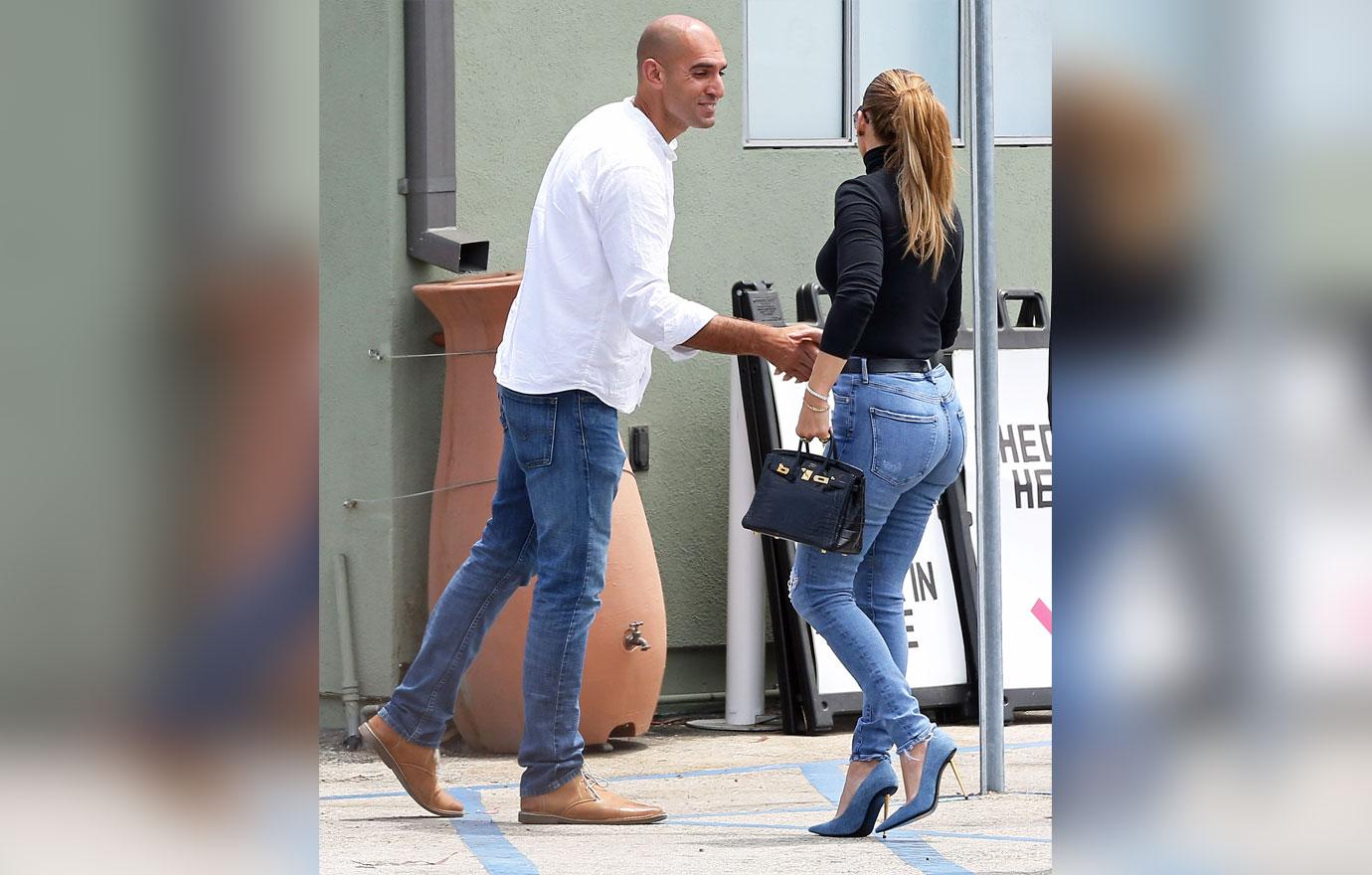 Though it remains unseen whether Lopez will enroll her children in this particular school, one thing is for sure: Having the former Fly Girl as a PTA mom would definitely draw in more involvement!