EXCLUSIVE
Ivanka Trump & Jared Kushner Moving Into Luxury Villa At Trump Doral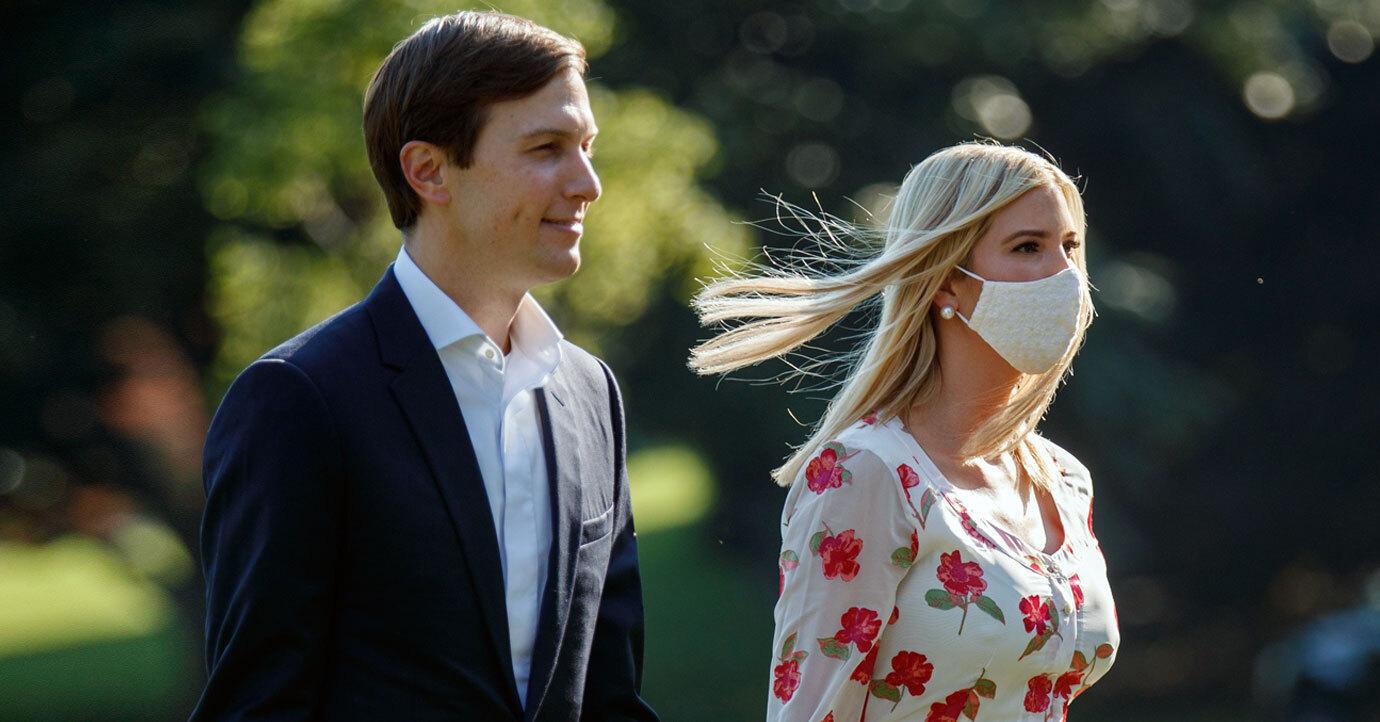 Ivanka Trump and Jared Kushner will be roughing it when they leave the White House next month. OK! has learned that the social-climbing scions turned coup-cheering comrades will be heading down south to stay at the Trump Doral, the massive Miami property whose acquisition and redesign was Ivanka's first major project for the family company.
Article continues below advertisement
OK! obtained a copy of a Notice of Commencement, which confirms the club is preparing for Ivanka's arrival, and the accompanying baggage. That paperwork was filed on December 16 by the LLC which controls Trump Doral. This is the same day that Senator Mitch McConnell acknowledged for the first time that had won the election as well as the first time admitted defeat in a pair of tweets he shared on social media

Article continues below advertisement
It does not detail the work being done and simply notes: "Ivanka loading dock main clubhouse." The order also states that a grease trap will be installed, which is a fairly large project for an establishment as big as Doral. Despite the size of the task, however, the club has hired a plumbing firm that does not appear in any other building record filed in Miami-Dade County. That company also specializes in single-family contracting as opposed to commercial buildings.
Article continues below advertisement
Even more puzzling is the fact that a Notice of Commencement had been filed one day prior for the same task to be completed by the same company. And since only one contractor needs to be listed on a NOC in Miami-Dade County, it is unclear who might be working to ready the space that Ivanka and Jared will occupy with their three children. This also suggests that listing the installation of the grease trap twice may have been a way to try and keep the news of Ivanka's pending arrival a secret.
The family is unable to stay at Mar-a-Lago due to an agreement signed in 1993 that prohibits guests from living at the property year-round in exchange for tax breaks. Kushner's brother does live nearby but given his supermodel wife has spoken out against the administration repeatedly and Ivanka specifically, it seems unlikely that the Kode With Klossy founder would welcome the self-proclaimed champion of STEM into her home full time.
Article continues below advertisement
Kushner and Trump, both 39, will be enjoying the company of rich and famous neighbors once they set up home with their their children in Miami's uber-exclusive enclave of Indian Creek Village, which is situated on a man-made barrier island along Biscayne Bay and home to only 41 properties.
Article continues below advertisement
Among the island's inhabitants are a trio of sports legends (Tom Brady, Don Shula and Rick Pitino); two iconic angels (Gisele Bündchen and Adriana Lima); and the best-selling Latinx artist of all time (Julio Iglesias). The former White House advisors will also be neighbors to two prominent Middle Easterners.
The Trump-Kushners purchased the property at 4 Indian Creek through an offshore entity based out of the British Virgin Islands. OK! broke the story last month that Jared's brother, Joshua and his supermodel wife had also plunked down millions to buy a home nearby through the oddly-named Malibu Summer LLC. The deed for the new property was signed on December 17, one day after the NOC was filed at Doral.