COUPLES
It's Over! Javi Marroquin & Lauren Comeau Split After 3 Years — Did He Cheat On Her With Ex Kailyn Lowry?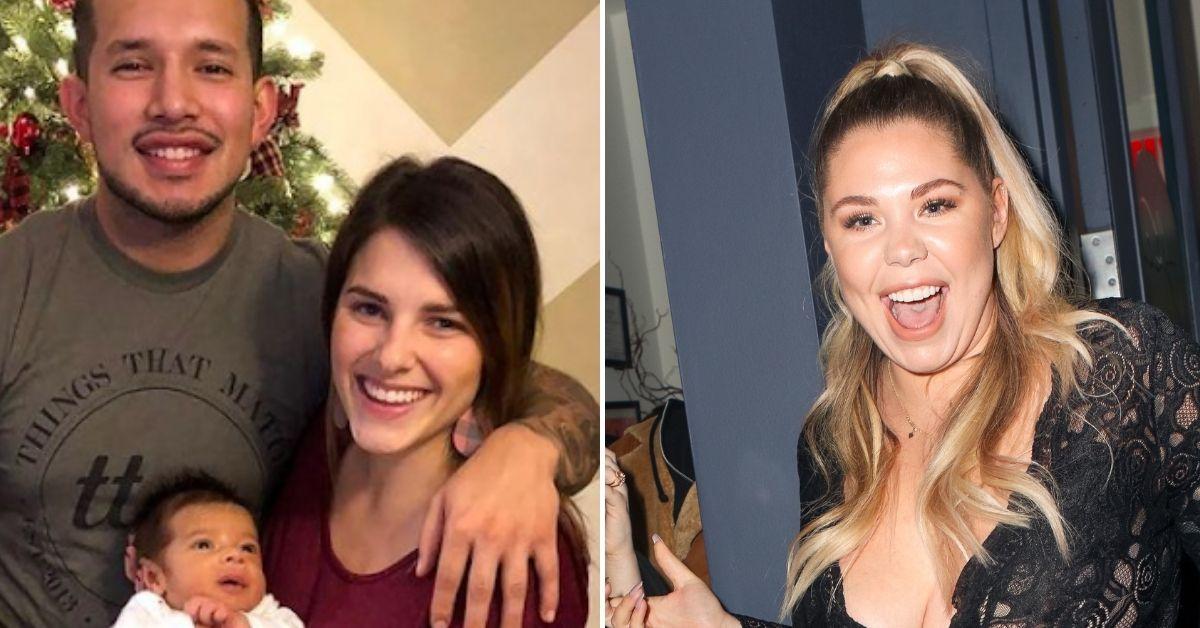 Article continues below advertisement
During a since-deleted Instagram Live on Tuesday, January 19, Comeau accused her fiancé of cheating on her with his ex, who is the mother of his son Lincoln.
"I have dealt with my fair share of betrayal and pain my whole life, but what I learned today, what I found out today — from the kids none the less — just makes me feel like the last three years, they've just been waiting for this to happen," Comeau said.
Article continues below advertisement
The 29-year-old has "always known people have been against me and Javi" and people have "wanted to see us break up our whole relationship and now that it's finally here, it's just like, 'Where did those three years go?'"
"People can move on with their life, their relationship gets better and I'm just here to pick up the pieces with my kid, stuck here with no family or friends," she added.
"If anyone sees Javi driving around in a black Suburban, you'll know why I'm crying today," Comeau added, as Marroquin was said to be spotted at the same car dealership as Lowry on Tuesday.
Article continues below advertisement
According to Comeau, she found out about the cheating allegations along with the rest of the world, and the couple was due to put down a deposit on a house the very next day.
"I'm thankful that I obviously found out, but this has been going on for three years — I think there is a lot more none of us know. I think there is a lot more truth to it," she stated.
Article continues below advertisement
"While I have tried to avoid a he said/she said situation [by] staying quiet, the accusations Lauren made against me this afternoon on Instagram are false," Marroquin told InTouch on the same day. "My only focus right now is creating healthy co-parenting relationships with both Lauren and Kail for the sake of my boys and bettering myself."
The couple has been in an on-again, off-again relationship since 2017. They previously called it quits in August 2019 after cheating allegations swirled but got back together in a matter of weeks before Marroquin popped the question in June 2019.
Meanwhile, Marroquin and Lowry tied the knot in 2012 before they divorced in 2015. In October 2020, Lowry accused Marroquin of asking to have sex with her while he was still with Comeau.
Article continues below advertisement
"Is that why you tried to f**k me on Tuesday in the Wawa parking lot? While your girlfriend is at home with your son," Lowry said on the reality show.
"He [Marroquin] pulled into the Wawa parking lot when I was getting gas. He opened the door and said, 'I want to f**k you,' plain and simple. I said, 'Bye Javi.' And I have all the text messages of him trying to meet up."