EXCLUSIVE
Revealed: How Jeffrey Epstein Deposition Sabotaged Ghislaine Maxwell Sex Case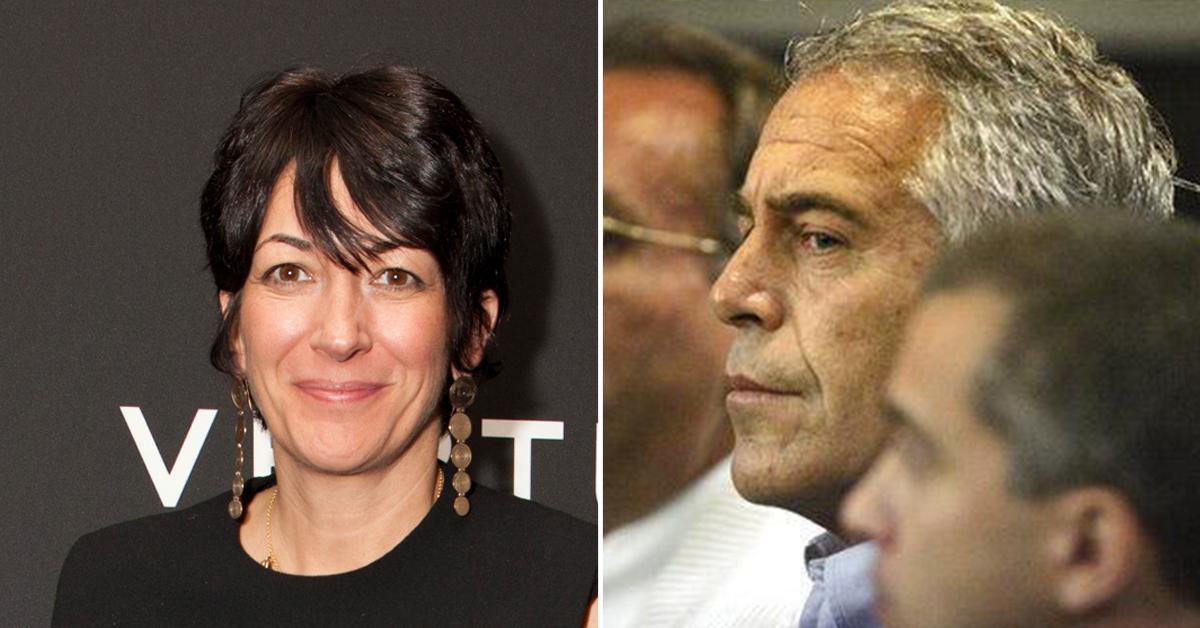 The relationship between Jeffrey Epstein and Ghislaine Maxwell was permanently fractured after the pedophile sabotaged her chance to dismiss the defamation suit filed against her in 2015 by Virginia Roberts.
Maxwell assumed that Epstein would back up everything she said, according to court documents, and therefore spent the trial denying that she and her former pedophile paramour had ever raped Virginia Roberts, despite the growing mound of evidence and photographs being presented in court by their young victim.
Article continues below advertisement
That strength in numbers approach collapsed fantastically, however, when Epstein was summoned to give his deposition in the case. Over the course of a few hours, Epstein was asked a litany of questions about his relationships with Maxwell and Roberts, the allegations at the center of the case, and his own felony conviction just a few years prior in Palm Beach.
The questions changed, but Epstein's answer stayed exactly the same as he shouted out "fifth" time and time again, referencing his right to not testify under the fifth amendment. In her own deposition, Maxwell accused Roberts of spreading "many fictitious lies and stories to make this a salacious event to get interest and press. It's absolute rubbish."
Article continues below advertisement
"My whole life revolved around just pleasing these men and keeping Ghislaine and Jeffrey happy. Their whole entire lives revolved around sex," said Roberts in her own deposition. She also detailed how, within minutes of arriving to Epstein's home for the first time, she was ordered to strip naked and orally stimulate the pedophile.
Article continues below advertisement
Maxwell did not seem to handle these developments well, and soon found herself begging the judge for Epstein's deposition. "If compelled to truthfully answer the questions posed regarding the Plaintiff, Mr. Epstein's testimony will support Ms. Maxwell's position in this case. His responses will confirm that Ms. Maxwell never engaged in any sexual contact with Plaintiff and did not arrange for the Plaintiff to have sexual contact with anyone," argued Maxwell in a lengthy filling.
She went on to state: "His responses will confirm that Plaintiff was never held as a 'sex slave' for four years, nor 'sexually trafficked' to world leaders, heads of state, foreign presidents, Prince Andrew or Alan Dershowitz, the allegations that the press statement referred to as obvious lies."
Article continues below advertisement
Things seemed to be good between the two, based on an email exchange that was sent just before the deposition, and Epstein was likely concerned about the possibility of incriminating himself in that deposition. It was a well-founded fear given the fact that he would be charged just a few years later by the Southern District of New York.
Article continues below advertisement
"Mr. Epstein's refusal to testify truthfully in this matter is prejudicial to Ms. Maxwell because the truth fully exonerates her. Mr. Epstein previously has acknowledged that Ms. Maxwell was not involved in any criminal activity but now, improperly, refuses to answer questions that are critical to a fair resolution of this case," whined Maxwell's defense team. "It is Mr. Epstein's burden to demonstrate that his invocation of the Fifth Amendment Privilege is proper. He must demonstrate an actual possibility of prosecution and unless that burden is met, he should be compelled to testify."
Maxwell and her attorneys did not seem to interested in the truth either in their filing, stating at one point: "He entered a guilty plea pursuant to a plea agreement that included all the offenses that were known or investigated by the State of Florida and the United States Attorney through 2007." There were close to 40 victims in Palm Beach, and most of the cases and offenses were quickly dropped.
Article continues below advertisement
From there, Maxwell and her lawyers once more asked the court to compel Epstein's testimony before closing out their brief: "Mr. Epstein should be required to testify fully in this matter because: he is immune from prosecution by agreement; he is immune from prosecution by operation of his guilty plea; and any statute of limitations has expired relating to activities purportedly occurring over 14 years ago."
In the end, Epstein did not give a second deposition, but both he and Maxwell found themselves behind bars despite their efforts to not incriminate themselves.