'You're Coming Into Our Home And Just Sh*tting On It': Jennifer Aniston Recalls Working With 'Friends' Guest Star With An 'Attitude' Problem
In the words of Phoebe Buffay: This is brand-new information! Jennifer Aniston opened up about working alongside a guest star on Friends whose behavior left a bad taste in her mouth.
Article continues below advertisement
The 52-year-old joined former costars Courteney Cox and Lisa Kudrow during a virtual appearance on SiriusXM's The Howard Stern Show on Wednesday, June 23. During the interview, Aniston recalled working with an unnamed male actor whose bad attitude killed the good vibes on the Warner Bros. Studios lot where the series was filmed from 1994-2004.
"It was as if they were just too 'above' this, to be on a sitcom," Aniston said of the mystery man. "And I remember when we were doing a network run-through, the network and the producers would just laugh. And this person would be like, 'Listen to them, just laughing at their own jokes. So stupid, not even funny.'
Article continues below advertisement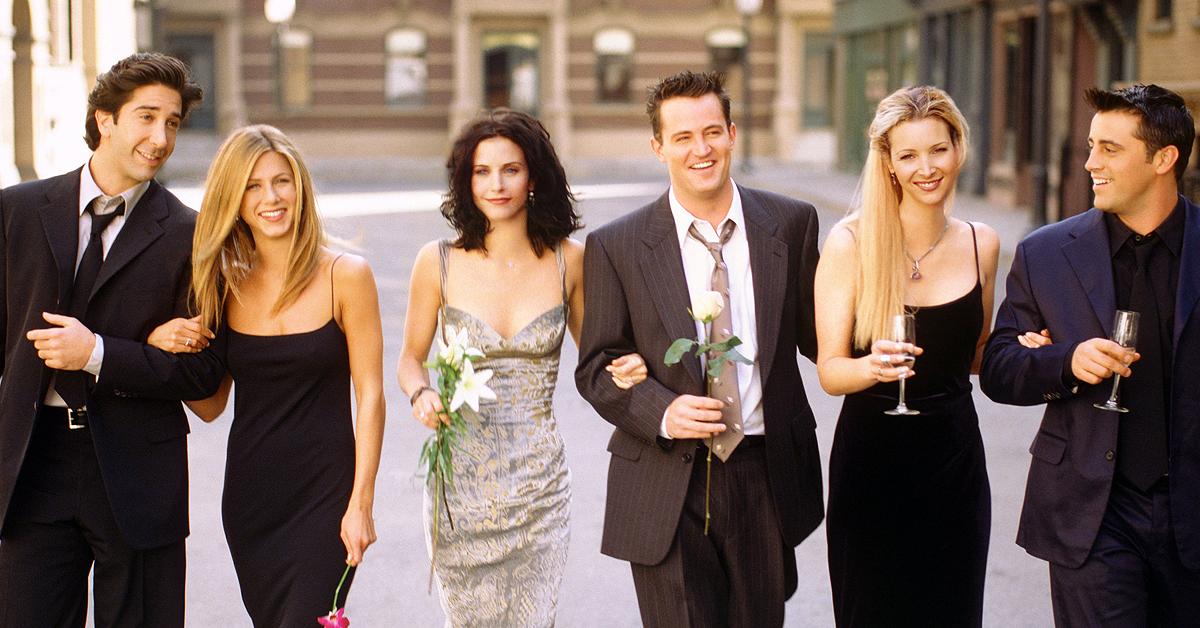 "It was just like, 'What are you doing here? Your attitude, this is not what we're all about," she continued. "This is a wonderful, warm place to be, and you're coming into our home and just sh*tting on it.'"
Article continues below advertisement
However, the Morning Show star revealed that she spoke with the man in question following their time together on the NBC show — and the actor admitted that his behavior was anything but friendly: "The funny thing is, that male did apologize about their behavior years later, and just said, 'I was so nervous, to be honest, that I wasn't on my best behavior.'"
Article continues below advertisement
Howard Stern, 67, then asked Aniston if the actor was Tom Selleck — who played Monica's love interest Dr. Richard Burke — to which the actress denied. "You just don't know how cruel and unusual he is," she joked. "Tom has an angel's halo over his head, it's just a permanent halo over Tom's head." (Whew!)
Loyal Friends fans know this isn't the first time a star of the beloved series has spoken out about a negative experience working with a guest actor. In 2017, Kudrow revealed on Watch What Happens Live! that an unnamed performer body-shamed her ahead of filming: "I rehearsed without makeup most of the week, and then on show night, I'm in hair and makeup, and was told, 'Oh wow ... Now you're f**kable!' That's bad behavior, I'd say.'"
Article continues below advertisement
The Comeback star, 57, later gave that person the benefit of the doubt: "I feel like someone was nervous before doing the show and was trying to be funny and said something that made me a little uncomfortable" — which sounds very similar to the person Aniston described.
Article continues below advertisement
The cast of Friends has been making their rounds as of late following the airing of HBO Max's Friends: The Reunion, especially Aniston. During her chat with Stern, she touched on the previous bombshell she and David Schwimmer — who played her love interest Ross Geller — dropped on the reunion: That they once had romantic feelings for each other. When asked by Stern why she didn't "bang" Schwimmer, the actress admitted, "We were in relationships, and it was always never the right time, and it wouldn't have worked."
She added: "The beauty of that was that whatever feelings we had we just literally channeled everything into Ross and Rachel, and I think that's maybe why it resonated the way it did."